Brought to you by IKON, challenging you to share your greatest game moments and win amazing prizes.
---
Star Vietnamese jungler Đỗ "Levi" Duy Khánh is headed home to rejoin his former team GIGABYTE Marines, which is now known as GAM Esports, for the upcoming VCS summer split, GAM announced in a press conference earlier today.
The news first appeared from an image on the League subreddit in what appears to be a pamphlet from the press conference held by GAM. The pamphlet is branded with GAM's logo along with a photo of Levi and a timeline of his career with his most recent team being GAM.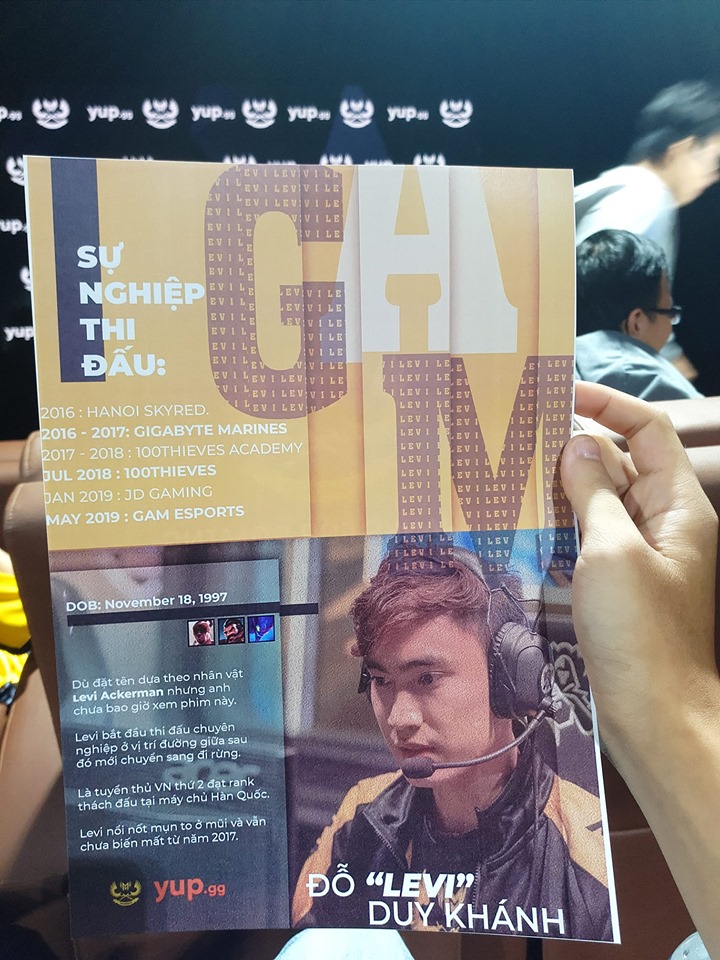 A tweet from JD Gaming on May 13, Levi's previous team, also confirms he has officially left, assumedly to join GAM. While the move seems conclusive, Levi's contract has not been approved by Riot in the global contract database.
Levi has had an inspiring career in League of Legends esports since his debut on Hanoi Skyred. His dominance on GIGABYTE Marines marked a new chapter for Vietnam as an emerging region. After making it to MSI in 2017, the team nearly made it out of play-ins after bringing the NA powerhouse TSM to five games.
League fans across the nation cheered for the underdog team through their MSI run and into Worlds 2017. While Levi and the Marines didn't make it out of group stage, they gave Fnatic a true test and defeated Immortals to claim third place in their group.
Throughout the Marines time in the spotlight, Levi stuck out as a star player and an almost chaotically aggressive jungler. His individual talent didn't go unseen, though, and he soon made his way onto the 100 Thieves Academy roster for the 2018 year.
During his time with 100 Thieves Academy, the team placed eighth and sixth in the spring and summer splits, respectively. With little room to move onto the main roster, Levi headed over to China to join JD Gaming.
While on JD Gaming, he was only seen in five matches, all of which ended in losses. Unfortunately, Levi has found little success in other regions. Much of this has been attributed to the difficult language barriers he's had to face. Levi's English nor Chinese is close to fluent, making it a challenge to communicate with his teammates in any facet.
As Levi is set to join GAM, the only teammate remaining from his time on the Marines is coach and co-owner Trinikun. With a completely different roster, it's hard to tell if Levi and GAM will have the same success they saw in 2017.