The LEC is back and it's shaping up to be more explosive than ever before. Coming into 2021, the strong have gotten stronger while last year's mere contenders have blossomed into genuine favorites. 
The league has only gotten more talented, especially at the top where teams like G2 Esports and Fnatic have revitalized their rosters ahead of 2021. After the region failed to reach a third consecutive Worlds finals in 2020, many of the LEC's top contenders have set their sights on finding success within Europe and on the international stage as well. This season should serve as the turning point for a league that's been in serious need of one final push over the precipice of success when compared to the relative state of the global scene. 
And now, with its strongest teams ready to prove that they can take things up a notch on both the domestic level and beyond, the LEC is practically supercharged coming into 2021. As the LEC gears up for what could be its most pivotal make-or-break season, our experts ranked how the teams stack up against each other from one point (worst) to 10 points (best) on the eve of the league's opening day. 
| | | |
| --- | --- | --- |
| Rank | Team | Points |
| 1) | G2 Esports | 80 |
| 2) | Fnatic | 70 |
| 3) | Rogue | 61 |
| 4) | FC Schalke 04 | 54 |
| 5) | MAD Lions | 49 |
| 6) | SK Gaming | 34 |
| 7) | Misfits | 33 |
| 8) | Team Vitality | 27 |
| 9) | Excel Esports | 24 |
| 10) | Astralis | 8 |
From there, our League of Legends writers took the reins to outline exactly what the LEC's 10 teams need to do to find success in 2021. Obviously, some teams are already in a better position than others. But with plenty of League to be played this season, there's most definitely room for development for every team in the LEC. 
What happened here?: Astralis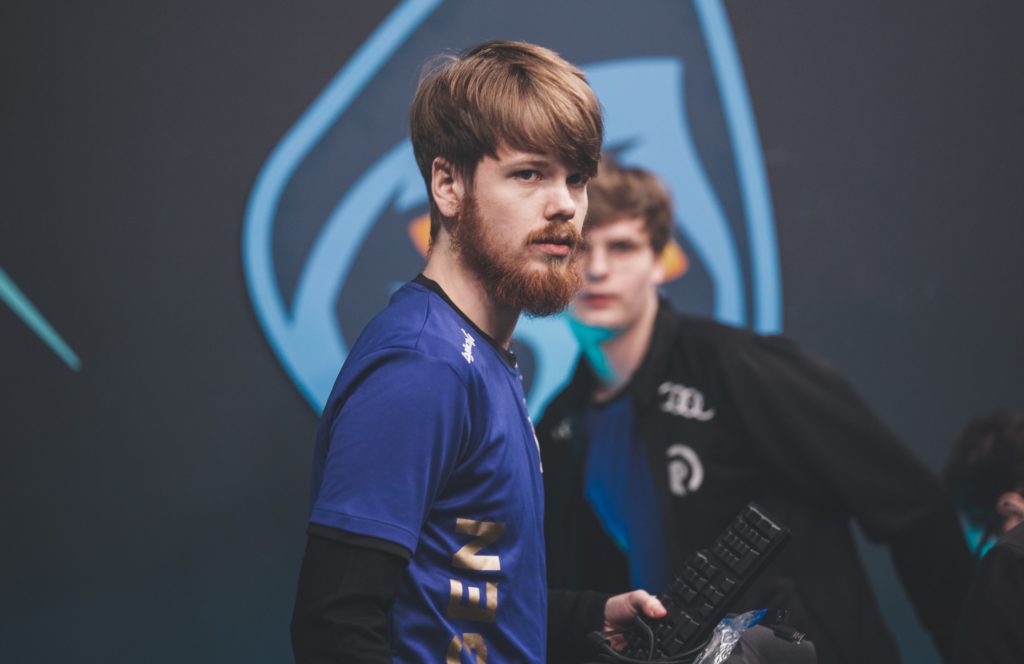 It may sound unfair, but this has been the question on many LEC fans' minds since Astralis announced its roster. The lineup is spearheaded by Nukeduck, a player once touted as one of the LEC's best alongside Caps. But he hasn't appeared at an international tournament outside of Rift Rivals since 2013. He's surrounded by a motley crew of ex-EU LCS players relegated to Europe's Regional Leagues, including top laner WhiteKnight, who hasn't played in a major region since 2018.
The shining star of the roster is jungler Zanzarah, freshly graduated from the EU Master-winning roster AGO Rogue. But he's not famous for the Graves and Olaf picks that have been dominating the competitive meta across the globe and his pocket picks of Skarner and Sejuani won't make much of a dent in Astralis's lack of carry potential. This cobbled-together lineup looks as though it's destined for last place and it'll take a lot of work to change the community's perception of what is, on paper, the weakest roster in the LEC.
The bottom-half bunch: Misfits, Team Vitality, Excel Esports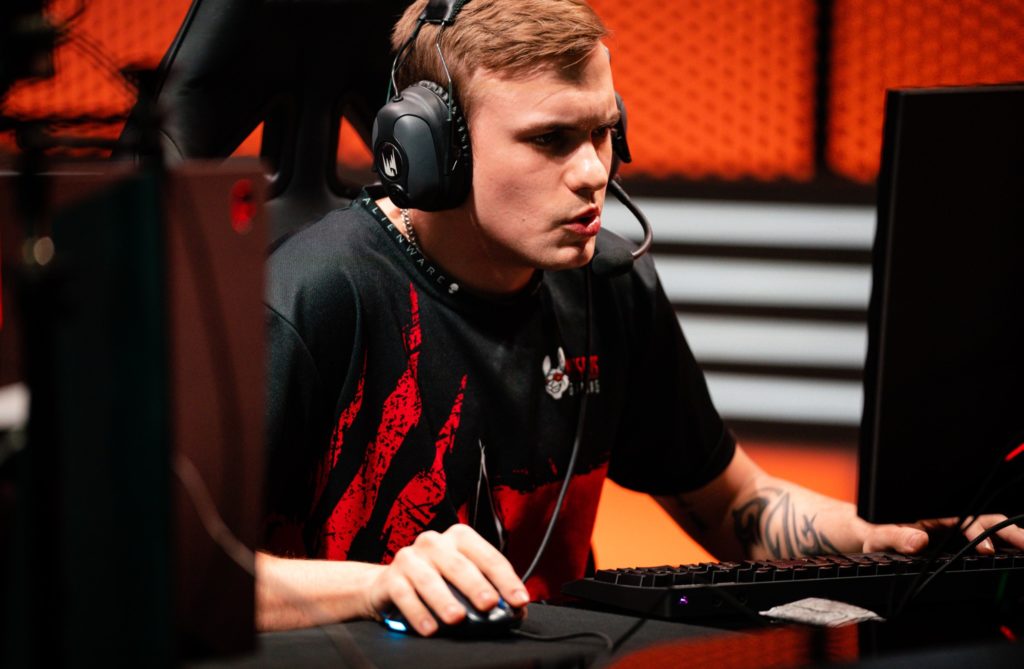 Astralis has set the bar low in the eyes of the LEC community. So for these three teams, finishing above them could be considered a success in its own right. Given the amount of turnover and rookie investment on these squads, success can't be defined by just wins and losses. But power rankings are about wins and losses.
Still trying to reach the heights of 2017, Misfits heavily retooled after going an aggressively mediocre 17-19 in 2020. The emphasis is on redemption and experience for Misfits. The org signed Deficio from Origen as the team's director, as well as a seven-man roster that in theory should breed more competition and flexibility over the course of the split. In practice, however, these kinds of rosters haven't been particularly successful mainly in part because of the stress it inflicts on the players. In the top lane, LFL champion Agresivoo and Korean import HiRit will split time, while Vander and denyk will offer a wealth of experience and stability to the support position alongside Kobbe. Equally experienced, the ADC is also trying to recapture his former glory from his days on Splyce. Razork will look to keep building on a strong year and will have one of the best rookie mid laners in Europe to work with in Vetheo, who hails from the LFL's LDLC.
Vitality lost franchise top laner Cabochard but gained Szygenda. Spend some time watching the LEC cast and learn how to pronounce this man's name. Skeanz is slotting into a full-time jungle role after bouncing in and out of the lineup toward the end of 2020, which should help with his confidence and consistency in 2021—something this team will need given all the new pieces and the time it'll inevitably take for them to fit together. Milica, Comp, and Labrov all return after Summer Split stints and will try to build on any sort of synergy they created, which admittedly, didn't look like much. To be fair, with such a rookie-heavy team, an offseason—and just time in general—could do this team much more good that one might appreciate on the outside looking in.
Excel rebranded, but as far as their identity, it seems like things are still going to run through Patrik—and by extension, Tore. Like Misfits, however, Excel does have an exciting rookie mid laner in Czekolad, who was a part of the EU Masters winning AGO Rogue side. Another rookie in Englishman Dan of Fnatic Rising, a squad that won the NLC in 2020 but had less luck at EU Masters, will take over for Caedrel in the jungle. Kryze took over for Expect late in 2020 and has experience with some of this squad from last year. 
Playoff hopefuls: FC Schalke 04, MAD Lions, SK Gaming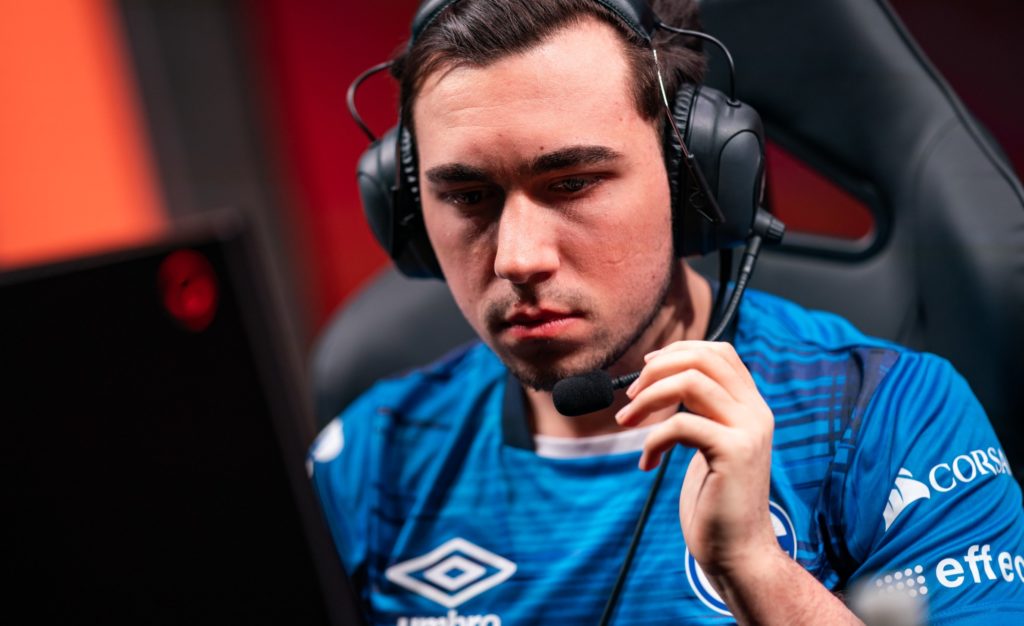 These three teams most definitely have a place in the playoff conversation heading into 2021, but there's still going to be a solid amount of work to do if they're going to challenge the upper echelon of a league that's as top-heavy as the LEC. Although teams like SK, for example, have enough respectable talent to make a push for a playoff spot (or potentially dive deep into the postseason), it's no secret that in a potential matchup against one of the preseason favorites, the team would be a heavy underdog. 
Schalke, in particular, is a team from this tier of squads that's most poised to make a deep run into the playoffs and potentially even onto the international stage. Last year, the team came within just two games of qualifying for the World Championship before its "miracle run" to the finish line was cut short by MAD Lions during last summer's playoffs. Now, Schalke comes into 2021 with a retooled roster that still sports some of its core pieces from 2020's squad, such as jungler Gilius and mid laner Abbedagge. Beyond them, the team made a bold move in the top lane this past offseason, signing a former TSM product in Broken Blade.
Schalke has only gotten stronger on paper and more experienced in practice ahead of 2021. But so has the rest of the LEC. Teams at the top of the league, such as G2, Fnatic, and Rogue, have all accumulated more talent over the offseason—just like Schalke. Even teams in the midsection of the league like MAD Lions have swapped pieces where necessary while still building chemistry. 
And as far as MAD Lions is concerned, its also-retooled roster will need to blitz its way into turning into a highly-synergized unit once again in 2021 after the organization lost two of its most promising young prospects, Orome and Shad0w, ahead of this season. And as their replacements in Armut and Elyoya quickly face the uphill battle that is transitioning into a major region, the tenured members of MAD—namely Humanoid, Carzzy, and Kaiser—will have to somehow manage to continue their own development processes alongside them while attempting to repeat last year's successes. To prove that last season's efforts weren't the results of beginner's luck and the rest of the LEC not being accustomed to MAD Lions' roster, many of those same players will have to step up and post an even stronger encore performance after last year's stunning breakout. 
Additionally, with the LEC presumably set to be awarded only three berths to the 2021 World Championship after the region fell short at last year's tournament, teams like Schalke and MAD Lions will have to do more than just challenge the true top-tier teams of the league to secure its place in the international conversation later this year. They'll have to surpass them entirely. While these squads should be able to hold their own against the majority of the LEC, the true challenges facing them will be whether they can stack up to orgs like G2 and Fnatic throughout the entire year.
The almost-elites: Rogue, Fnatic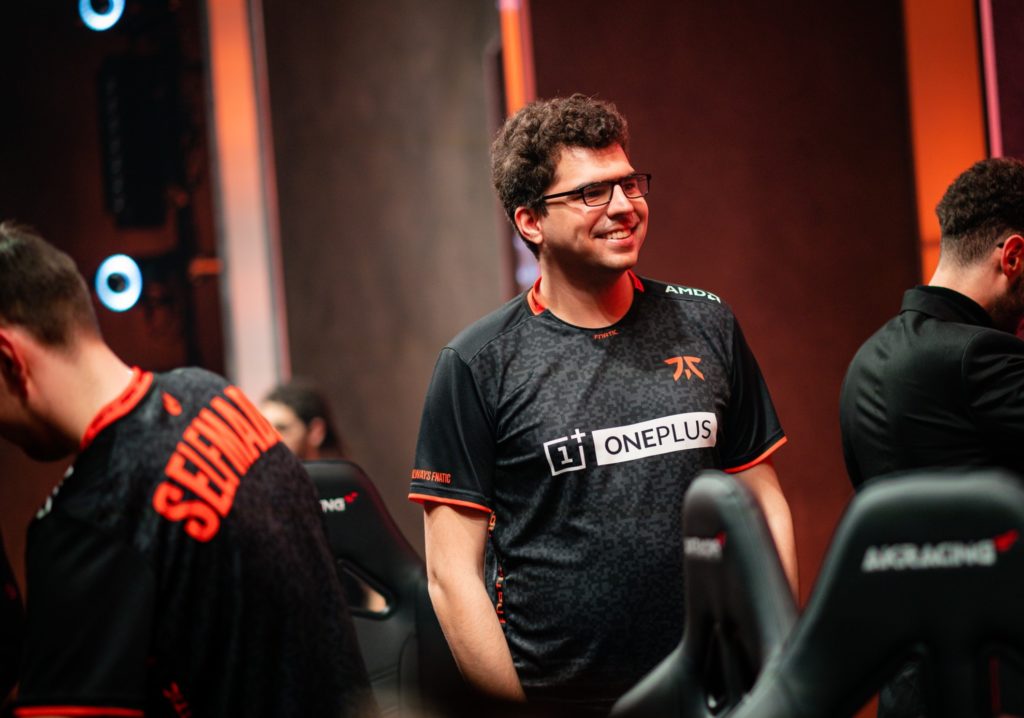 Rewind the clock to 2018 and it would have been almost unthinkable to see these two teams sharing a power rankings bracket. Fnatic has made its name as one of the LEC's premier organizations over the past few years, while Rogue was, for a long time, one of the LEC's mid-tier teams, touted to potentially scrape into the playoffs but unlikely to achieve much.
But times change and Rogue are coming into 2021 after the organization's most successful year in League. Their offseason roster changes were upgrades across the board. They replaced inconsistent top laner Finn with the rock of a high-variance Schalke 04 roster in Odoamne and secured one of the most exciting rookie talents in Europe in support Trymbi. Trymbi's aggressive style and heavy roam potential pairs perfectly with Rogue's star power mid and jungle. The combination of a strong, stable top laner and a roaming support gives Larssen the freedom to make aggressive laning plays without fear of a surprise attack from the enemy jungler. Rogue's changes were made with the aim of enabling their franchise player. And if the man who destroyed Caps in lane last year is given the freedom to work his magic, Rogue will look like a force to be reckoned with in the LEC. 
Fnatic, however, made some much more controversial roster moves in the offseason. The esports world was rocked by the loss of Rekkles. But what does that loss truly mean for Fnatic? In short, it means that Selfmade won't be offered the same kind of easy ganks in the bot lane that he had last year. One of Rekkles' single strongest traits as an ADC was his wave manipulation and the ability to control the lane state through farming and well-executed back timings. Whenever Selfmade needed the lane to be in a gankable state, Rekkles and Hylissang were able to provide that, which they proved time and time again in their group stage games at Worlds 2020.
Although Upset is no slouch, he hasn't yet proven he can have this same reliability. Selfmade will, then, have to look to the top side of the map for his reliable ganks. And this is where the acquisition of Nisqy will benefit the team the most. Having played with the hyper-aggressive Blaber on Cloud9 for the past two years, he's used to losing lane gracefully to assist his jungler in whatever hair-brained scheme they've cooked up. 
There are still some questions that these rosters need to answer if they're going to be taking games off G2 any time soon. But both organizations managed to take the LEC champions to a five-game series in last summer's playoffs, so an upset might not be quite as far off as fans expect.
Top of the class: G2 Esports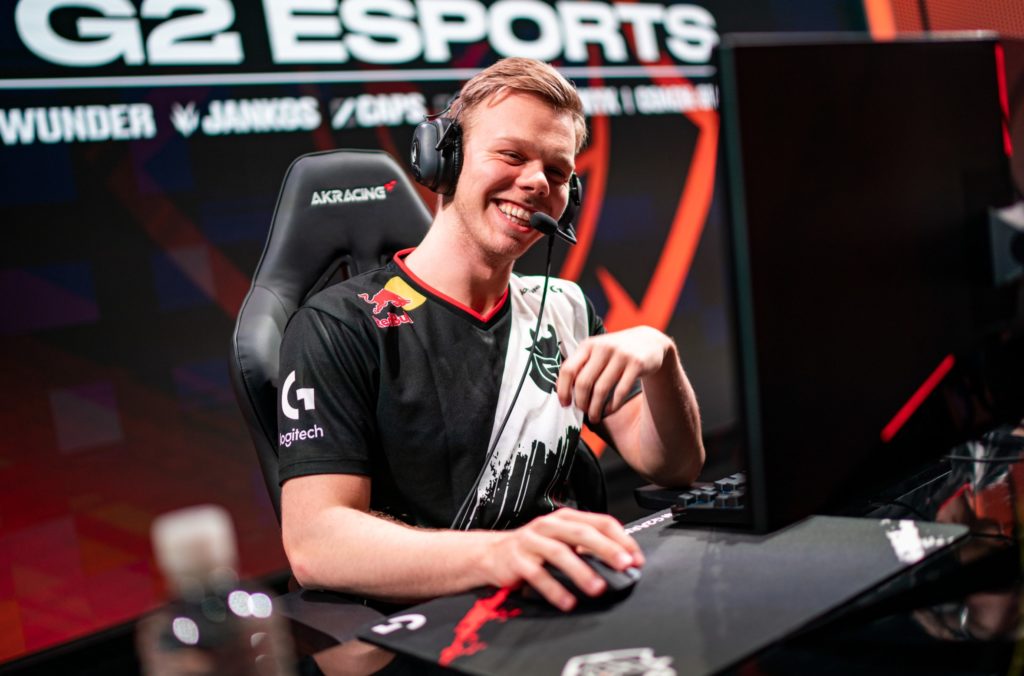 The rich got richer in the case of G2 this offseason. The perennial LEC champions might have lost the face of the franchise in Perkz, but they traded one superstar for another by picking up Rekkles as his replacement in the bottom lane.
By taking Rekkles from Fnatic, G2 is far and away the best team in the region once again and should be the overwhelming favorites to win both the 2021 LEC Spring and Summer Splits. The amount of firepower that they have across every role has been a talking point over the past two years and Rekkles has joined right when ADCs have gained a significant power boost in the current meta.
Last spring, the veteran led all marksmen with an incredible 9.9 KDA, the second-most kills in the league, and the best early-game stats of any ADC in the LEC. Although the summer was a bit rough for Fnatic, G2, and Rekkles in terms of stats, we could see Rekkles flourish in a fresh setting alongside four of the best players in Europe.
The biggest question for G2 fans is how quickly he'll be able to adapt to the team, both on and off Summoner's Rift. No matter how strong a lineup might look, teammates still need to find synergy to make things work at their highest efficiency.
It might take a bit of time, but there's little doubt that when the playoffs roll around, G2 will be vying for their fifth and sixth consecutive LEC trophies. Just know that the kings are here to stay.
The 2021 LEC Spring Split starts on Jan. 22.
---
Make sure to follow us on YouTube for more esports news and analysis.