The exhausted shouts of the remaining fans still in the Seoul OGN e-Stadium were laced with sighs of relief. Surely none of them expected to still be watching League of Legends past midnight, over seven hours after they first entered the venue.
Like the fans, the Jin Air players were fatigued from a series against SK Telecom T1 that had stretched over three hours. Jin Air's coaching staff gleefully jumped around the booth as they praised each player. Jungler Eom "UmTi" Seong-hyeon was the only player to match their excitement. The other four simply stayed in their chairs with modest smiles as they took a second to breathe—a luxury not available for the last hour and a half.
"Let's put it this way. It's probably gonna be Jin Air losing this game," LCK caster Chris "PapaSmithy" Smith said to co-commentator Seth "Achilios" King 44 minutes into game three of this match between SKT and Jin Air. And at that point, PapaSmithy's take seemed to be the likely scenario. SKT had full control of the map, while Jin Air could only defend their bare inhibitors.
But this was Jin Air's territory. Jin Air thrives in the late game. Since the LCK's inception in 2015, Jin Air have ended each seasonal split with the highest average game time, save for the 2017 Summer Split, when the team came second to MVP.
The reasons behind Jin Air's affinity towards the late game have varied for the different roster iterations. For the current Jin Air roster though, these long game times stem mainly from one player: Park "Teddy" Jin-seong.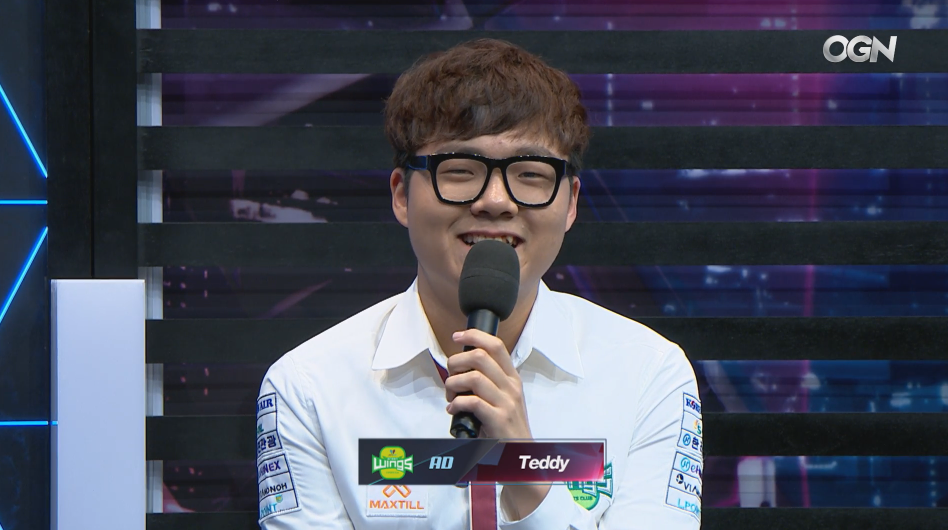 "If you ask me right now to name the top five AD carries in the world, Teddy's actually there— but no one actually talks about him," League expert Nick "LS" de Cesare said on Talk to Thorin. "No one mentions his name despite being a monster. [Teddy's] a diamond covered in coal or something on Jin Air." LS said this just after the 2017 LCK Spring Split—Teddy's debut split.
LS was right. Nobody was talking about Teddy. In a realm where AD carry legends like Kim "Deft" Hyuk-kyu, Kim "PraY" Jong-in, and Bae "Bang" Jun-sik dwell, it's difficult to rise above the star power these names carry.
But more importantly, Jin Air as a whole wasn't a great team. Aside from Teddy, no one else on the 2017 Jin Air roster was a top performer in the region. And although some pundits noticed Teddy's skill, for the average fan who favors top teams, Jin Air wasn't on their radar. So for the entirety 2017, Teddy did his best to carry a struggling Jin Air, pushing losing games to past the 40 minute mark with spectacular play.
Now in 2018 Teddy has gained some help not only from offseason roster changes, but within the game itself.
Patch 8.1, where relic shields and the unsealed spellbook keystone are taken bot lane, which have caused most games to last absurdly long times. Jin Air could now easily push out games knowing that the chance of an enemy snowball was considerably lower due the passive state of bot lane. But Jin Air had lost many times in the late game too. While the late game raised Jin Air's chances at a win, it was by no mean a guarantee of success. 
Enter coach Kim "Fly" Sang-chul.
Formerly the coach of Phoenix1, Fly's addition to Jin Air saw noticeable improvements to the team's draft phase. Not only has Jin Air's recent use of the Ornn flex pick during champions select been among the best in the league, but some of their draft phase strategies have been simply impressive.
Jin Air spearheaded the target banning of Kongdoo Monster's rising-star jungler Oh "Raise" Ji-hwan, a strategy which saw fantastic results and was later adopted by KINGZONE DragonX. And although they ultimately lost the match due to poor mid game execution, Jin Air's Trundle counter to KT top laner Song "Smeb" Kyung-ho's Maokai, a champion he's favored recently, yielded a huge early top lane lead.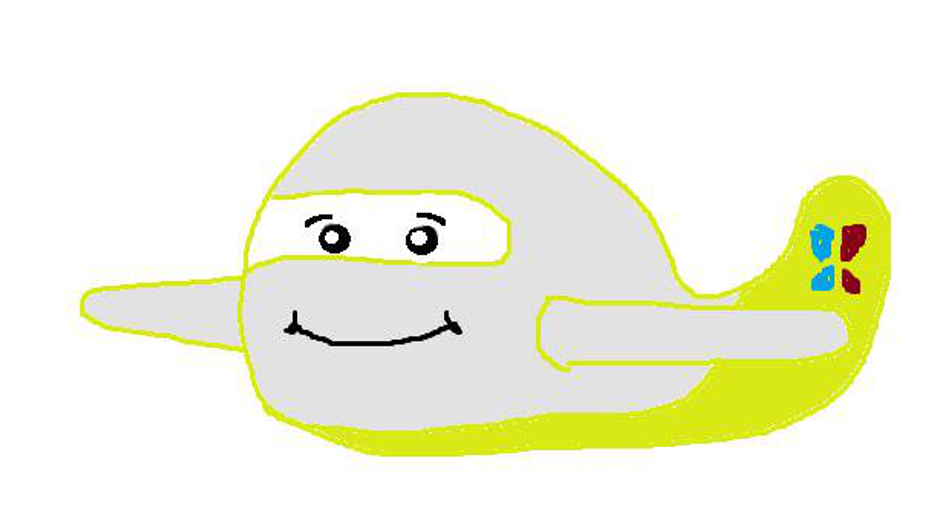 "I think that's the goal of all the top laners," Jin Air top laner Kim "SoHwan" Jun-yeong told SPOTV when asked about his opinion competing with the LCK's best top laners. "I'll try to catch up with the best, and someday I will be the best". SoHwan's thoughts on catching up to the best apply not only to him, but to Jin Air as a whole.
For the last year and a half, Jin Air has gone without a single playoff berth. Since the departure of Lee "Chaser" Sang-hyun and Lee "GBM" Chang-seok after Jin Air's 2015 gauntlet run, the organization has fallen far behind the teams that now sit at the top of Korean League of Legends.
It would be foolhardy to think that. after just four weeks of decent play, Jin Air has joined the likes of KSV Esports, KT Rolster, KINGZONE DragonX, and Afreeca Freecs. These next seven weeks of play will serve as Jin Air's catch-up period, with playoffs as a milestone to reach.
The onus is on Jin Air to show that they can adjust their play for patch 8.2 and beyond, which feature changes that look to shorten game times. If Jin Air cannot shore up their weaker laning phase and early map play, it will be increasingly difficult for them to reach the team's beloved late game as patches continue to update.
Will Jin Air succeed, and reach Korea's upper echelons? That remains to be determined. But for now, as their name implies, the Jin Air Green Wings are certainly making a serious attempt to fly to the top of the LCK aristocracy.