Everything changed for Fnatic after losing to Misfits in the EU LCS Summer Playoffs.
After Fnatic's spectacular and nearly-undefeated Summer Split performance, the team went into playoffs knowing that if they made it to the finals, they were practically guaranteed a spot in the group stage at Worlds in China.
Their semifinal matchup in the EU LCS Summer Playoffs on Aug. 26 was meant to be their best-case scenario, a match that Fnatic should have easily been able to win—but they didn't.
This meant a huge setback for Fnatic. Not only did they miss out on a place in the finals and a chance to fight for their first EU LCS title in over two years, they also missed out on qualification to the group stages at the World Championship, due to placing below Misfits when tied on Championship Points.
The loss forced Fnatic into the EU LCS Regional Qualifiers for one last shot at qualifying for Worlds. They would start in the play-in stage at Worlds if they were victorious.
Fnatic managed to beat H2K Gaming at Regionals to send them to Worlds from Sept. 23 as Europe's third seed.
Now that Fnatic are going to Worlds, what can they do to ensure they don't miss out on qualifying for the group stage once again?
The first test
Fnatic will face off against two formidable opponents in their play-in group with Young Generation of Latin America South League and Kaos Latin Gamers of the Vietnam Championship Serie A standing in their way.
Kaos Latin Gamers are one of the biggest and most popular teams in the CLS. In the past two years the team has won the championship twice overall but has also had to avoid relegation a few times as well.
Young Generation originally dropped into the loser's bracket in their qualifying event, but managed to fight their way to the end and come out victorious.
For Fnatic, topping the group will be vital.
Cloud9 of the NA LCS, Team WE of the LPL, and Hong Kong Attitude of the LMS are all possible opponents in the second round of qualifying, depending on how each group goes, so Fnatic will have their work cut out for them.
Improving for the international stage
After Rift Rivals, most of the EU LCS felt defeated. Three of its best teams failed to show up and were crushed by the likes of TSM, C9, and Phoenix1 from the NA LCS. It was a wakeup call, a slap in the face that EU wasn't as strong as it was the year before.
One of Fnatic's main issues during the tournament and beyond was the synergy between mid laner Rasmus "Caps" Winther and jungler Mads "Broxah" Brock-Pedersen. The rookies failed to win crucial two-on-twos in the early game, even when having the stronger matchup. Caps and Broxah did this recently in the first game loss against Misfits in August. Misfits were then able to take advantage of the game by exploiting Fnatic's biggest weakness.
Broxah is also becoming way too predictable. He spent most of the Summer Split helping top or bot push lanes, leaving mid completely vulnerable. But it really comes down to an improvement of synergy between the two, which can only be done by improving communication and constantly having vision in the middle of the map.
What about the bot lane?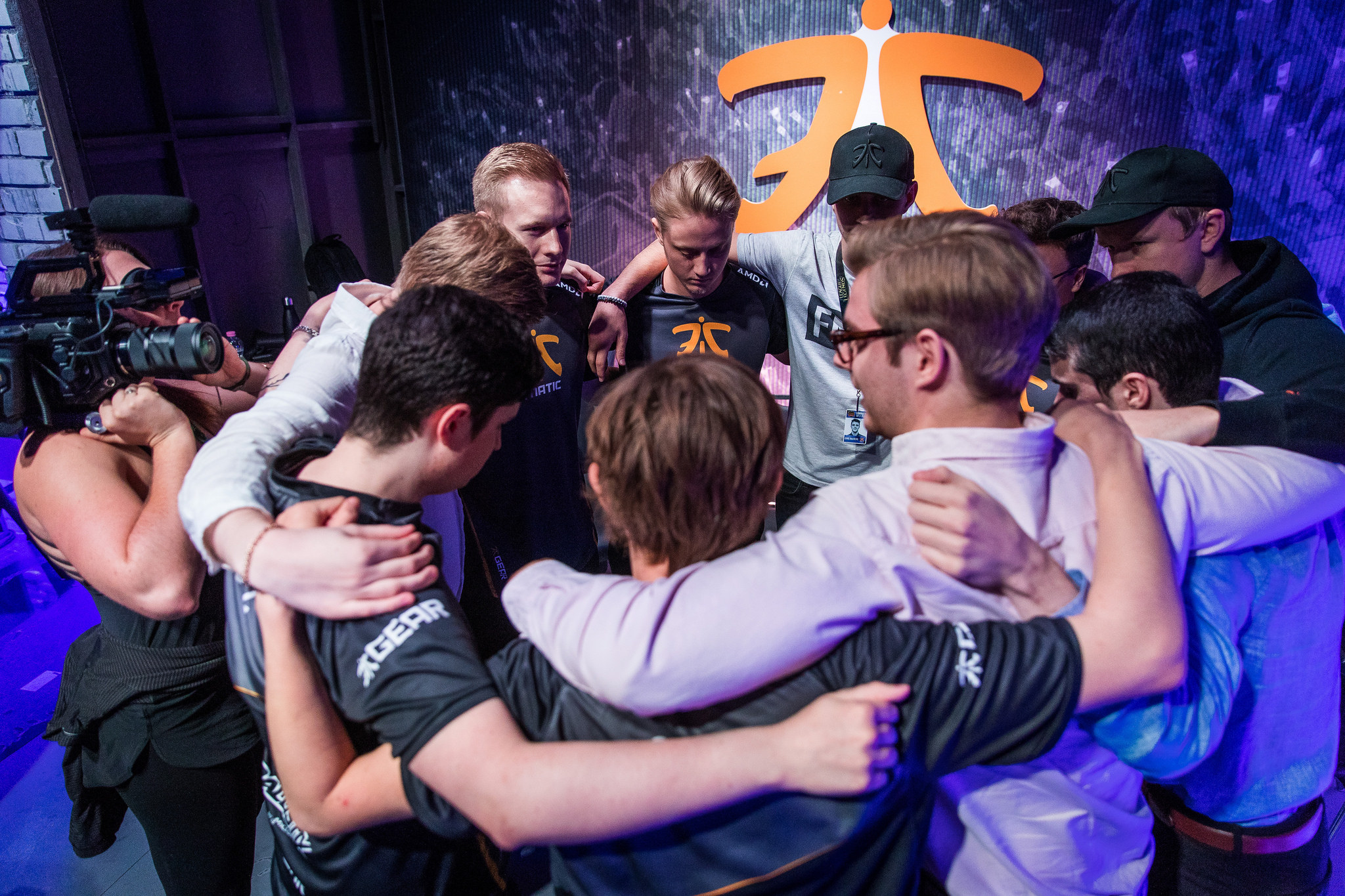 Fnatic improving on their weaknesses and fixing recurring problems will be vital to their play-in success.
Fnatic's bot lane is arguably one of the best in Europe. The combination of ADC Martin "Rekkles" Larsson and support Jesse "Jesiz" Le has been one of Fnatic's strongest assets this past season. Rekkles' cooperation with Jesiz this year harkens back to one of Fnatic's greatest partnerships of all time, when Bora "YellOwStaR" Kim was a part of the team.
YellOwStaR retired from professional League of Legends on Oct. 19, becoming Paris Saint-Germain's new head of esports in the process.
Rekkles and Jesiz have the strength to win their lane outright, take tower, and then split up. This leaves Jesiz time to roam and help Caps in the mid lane while Rekkles is left alone to roam and take towers by himself.
Fnatic have used this formula to find great success in the region, but international teams might not be so willing to leave Rekkles by himself for that long.
If Rekkles gets ahead he can be a force to be reckoned with and can be a nuisance on the side lines. If he falls behind, most of what makes Fnatic a dominant force in the first place breaks down.
Quest for redemption
Redemption seems to be a big theme this year with many of the European teams.
G2 Esports managed to bounce back from a string of poor performances internationally to finish as runners-up at MSI, losing 3-1 against SKT. Everything was looking good for the EU LCS teams until that fateful week at Rift Rivals.
Now Fnatic find themselves in a similar situation.
Fnatic have gone through two years of heartbreak, which included four instances of missing out on an EU LCS final and nearly missing out on Worlds once again after failing to qualify last year. Even Rekkles doubted himself and wondered if it was worthwhile continuing to play professionally or not.
Now though, Fnatic are going to Worlds. They have their shot, they are at an international event once again, two years after finishing as semifinalists at Worlds 2015.
Fnatic is going to bring their style of play to the play-in stage and hopefully give teams in the group stage something to fear—they just need to get into the group stage first.