Cloud9 have signed Brazilian top laner Flávio "Jukes" Fernandes to its League of Legends roster as a top laner, the team announced earlier today.

"The talent that Jukes brings to the Rift has been on full display for a while now, and we're thrilled to be the ones to give him a home," Cloud9 CEO and owner Jack Etienne said in Cloud9's announcement post. "His work ethic and passion for the game are going to be a perfect fit here, and we know he's going to make an impact right away."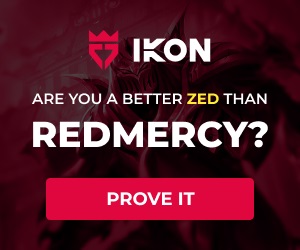 Jukes' official role on Cloud9 is still not completely known. Currently one of the biggest streamers in Brazil, Jukes averages 15,000 viewers per stream according to TwitchTracker. With such a large stream following, it's not clear if Jukes plans to simply be a sponsored streamer for Cloud9 or if he'll compete for either Cloud9's LCS or Academy League teams. Jukes is currently in Los Angeles, streaming from Cloud9's gaming house.

Prior to becoming a full-time streamer in the latter half of 2018, Jukes played in the Brazilian Challenger Circuit as Submarino Stars' top laner. Following Submarino Stars' qualification into the BRCC 2018 winter season in June, Jukes retired from competitive play.

Cloud9 is currently ranked second place in the LCS standings, and are ranked first in NA Academy.