For a lot of players, ranked can be a frustrating experience in League of Legends. Between the teammates who refuse to coordinate, the vastly different skill levels, and the odd smurf or two, you can sometimes feel like you're going backward. But there are a few champions, if mastered, that can help you beat the system and take you to the next level.

Below are five champions—one for each role—that will help you climb the ranks. They aren't easy to learn, but they're the kind of champions you've probably already been demolished by and wondered "why are they so good?" Once you master these champions, it becomes easier to learn the mechanics of the lane (or jungle) itself and improve yourself as a player—and then the real climb can start.

Top – Riven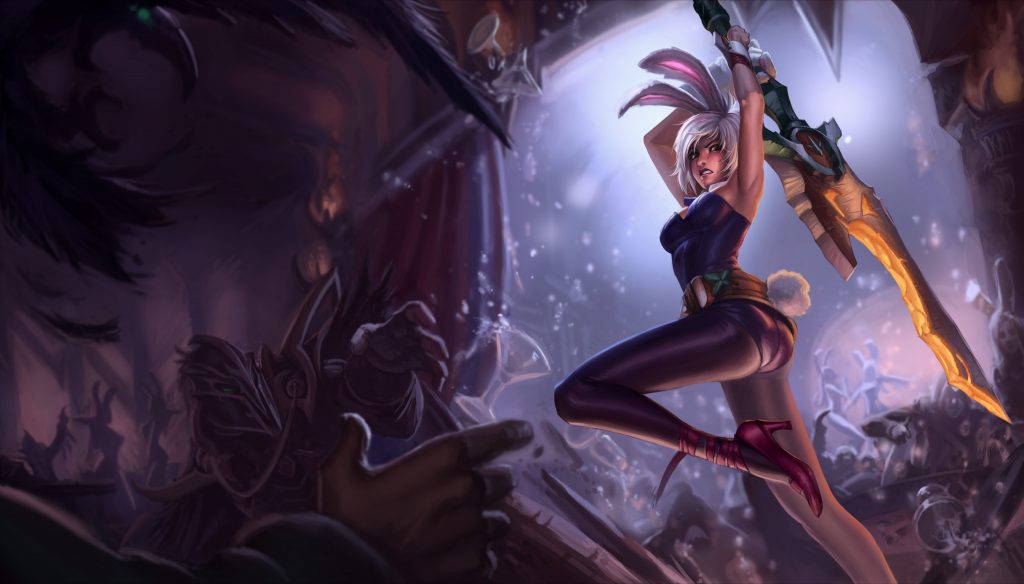 Have you ever wanted to feel like Boxbox, dashing around the thick of the teamfight dishing out immense amounts of damage while seemingly taking none? Mastering Riven will do that, and the skills you learn from that can transfer into other aggressive top bruisers.

With the introduction of Spear of Shojin in Patch 9.3, Riven has slid up the solo queue power rankings once again. Her mobility makes her annoying to catch as well as run away from, and she doesn't take forever to get online unlike other top laners. Her passive allows her to skirmish early, weaving in enhanced auto attacks between her constant dashes.

But that's not to say Riven wins every matchup. You must be able to adapt to how the enemy plays, think about where you set up your wave management to maximize your advantage while also playing it safe. Then, once you truly hit your spike, dash for the enemy's jugular and end the game.

Jungle – Lee Sin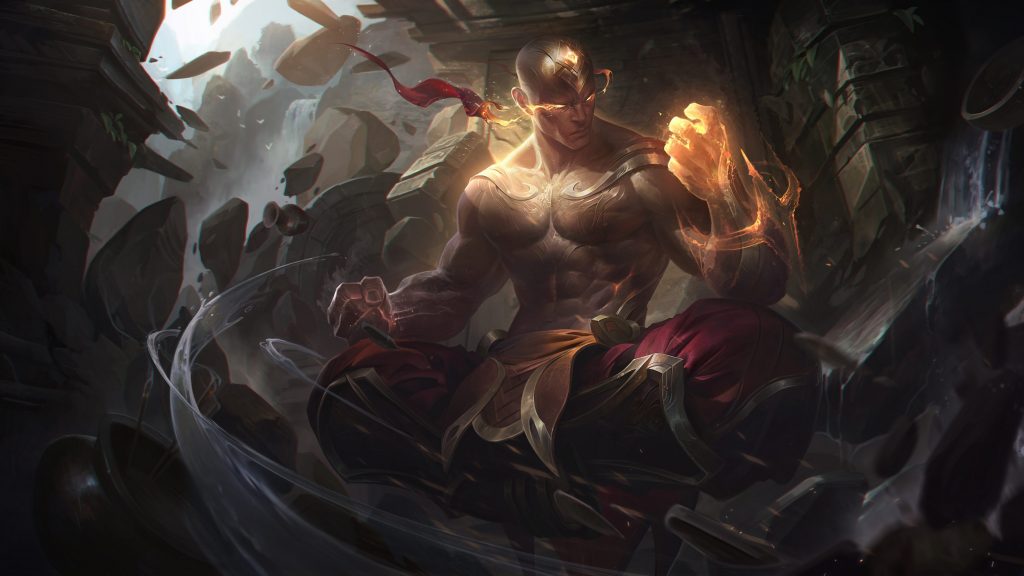 Lee Sin has been a jungle staple for years and years. Gone are the days when the InSec kick was a new trick people were mesmerized by—a good Lee Sin player should be able to do one with their eyes closed. His early kill potential is huge, with missing health damage on his Resonating Strike, passive attack speed boost and sustain from Safeguard, while in the late game, one kick is all you need to displace an entire enemy team.

It's easy to get jumbled up in all the combos of ward-hopping, flash-kicking, and dashing around the fight with your various movement abilities, but getting used to these combos, and your limits, will improve your Lee Sin play significantly. Good Lee Sin players can get in and out without the enemy knowing what hit them. Bad Lee Sin players overextend and don't realize it before it's too late. There's a fine line, and knowing where the line is can be the difference between winning and losing.

Mid – Sylas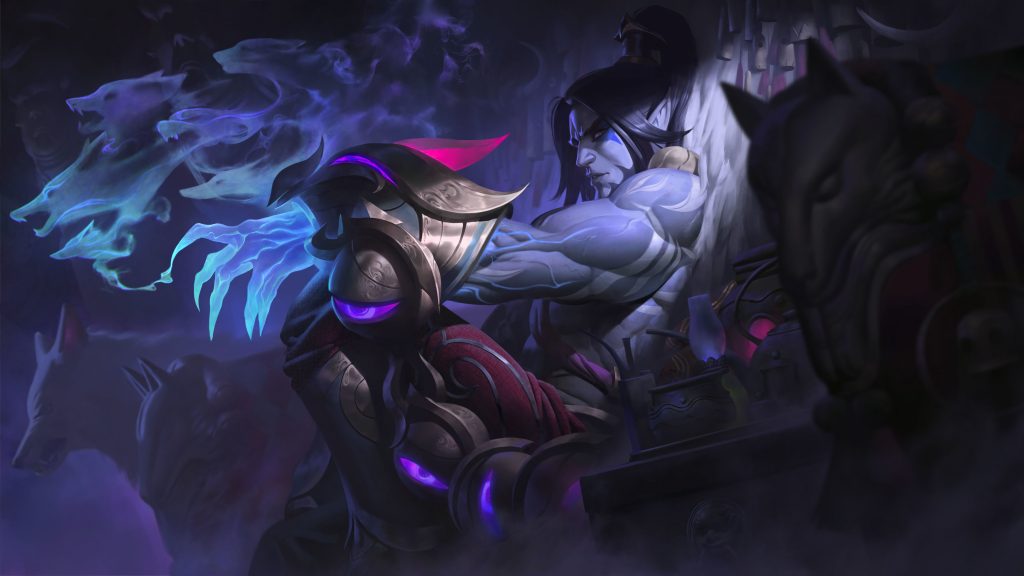 Sylas is a champion everyone is still testing the waters with. Now having been released for about a month, people are starting to catch on to how to counter him—but he's still incredibly strong in the right hands. Nothing is more infuriating than playing against a Sylas who's always one-hit away from dying but constantly healing off his abilities, before he turns around and one-shots you from full health.

A mechanic underutilized by Sylas players, though, is hijacking ultimates nearing the end of fights from straggling enemies, allowing you to get an instant boost at the next fight. The cooldown for ultimates starts from when you hijack it, meaning you can cycle through more ultimates in the game. Being able to find the opening on an enemy carry, burst them down, and keep yourself alive with healing and shields in the backline is a key mechanic to Sylas. Master that and you'll climb in no time.

Bot – Vayne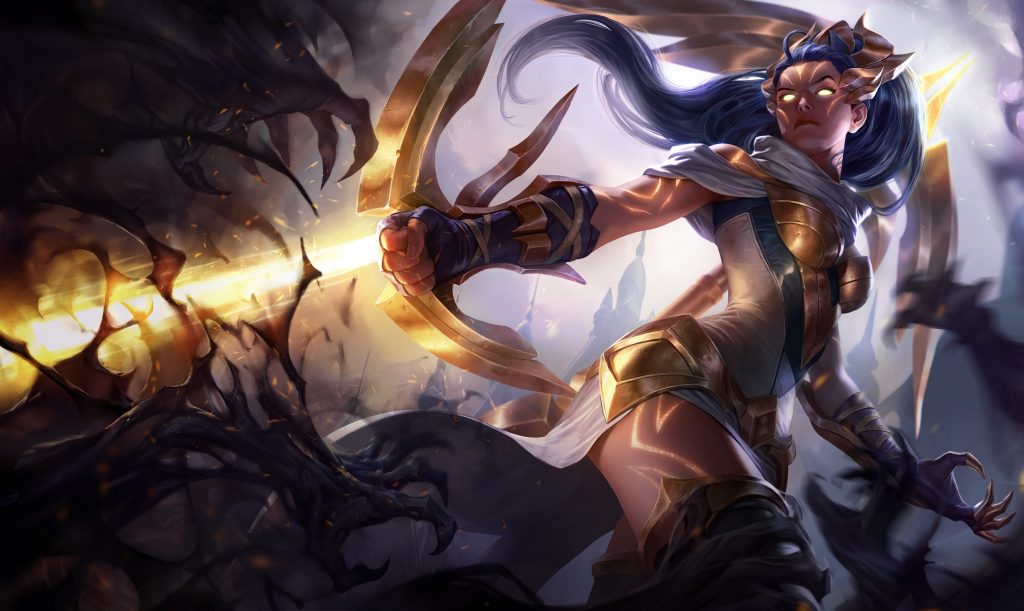 Another staple of the bot lane is Vayne, who has the potential to one-vs-nine a game. Even with the introduction of mages like Vladimir, Viktor, Zoe and on-hit Neeko to the bottom lane, a good Vayne player can dispatch all of them easily. While she struggles with her range, once the enemy oversteps in the lane, Vayne can easily pounce and take advantage of their poor positioning even with her weak early game power.

Her late game power is unmatched within the role, however. Once she hits three items, she becomes practically unkillable, kiting around teamfights with ease while melting your tankline and squishies. Using your Tumble to avoid crowd control while keeping threats at bay with Condemn is crucial for Vayne players in the late game, and as long as you can hit the 30-minute mark of a game, there's not a lot stopping you from taking the victory.

Support – Thresh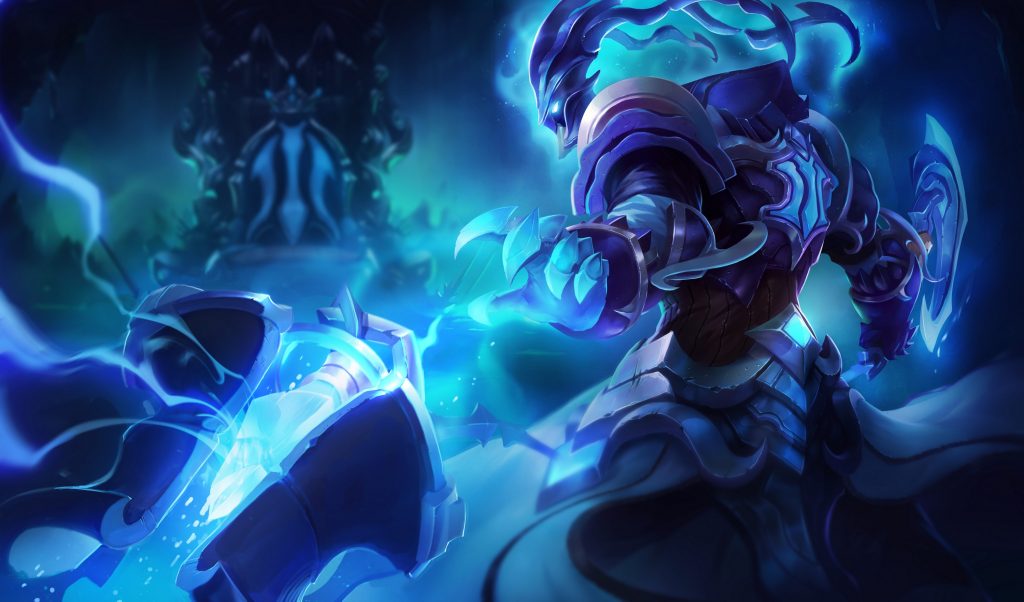 There have been a few instances where support mains have hit rank one on the Challenger ladder. Players like William "Stunt" Chen, Kim "Olleh" Joo-sung and Son "Lehends" Si-woo are all known for their ability in pro play, but what sets them apart on the solo queue ladder is their support choices. Straying away from defensive supports like Braum, the best way to climb is by selecting proactive supports like Pyke, Bard, and Thresh.

Thresh teaches you a lot about supporting—the fact that the threat of a hook is more important than the hook itself, roaming and wave management to make sure your laner doesn't fall behind, and vision control. The difference in a skirmish in the bot lane might be holding your hook for the enemy marksman once they dive too deep, or a well-timed flay to interrupt a movement ability.

Once you get a lead off bot, get your Boots of Mobility and start making plays with your jungler for other lanes. There's nothing more satisfying than setting the enemy mid laner back by landing a good roam or two and snowballing the game out of control. These little things are how support players reach rank one against all odds, and it can help you climb for those end-of-season rewards.