This article is brought to you by Gamer Sensei. Want to improve? Check out Gamer Sensei for your own personal coach!


For a lot of players, ranked can be a frustrating experience in League of Legends. Between the teammates who refuse to coordinate, the vastly different skill levels, and the odd smurf or two, you can sometimes feel like you're going backward. But there are a few champions, if mastered, that can help you beat the system and take you to the next level.
Below are five champions—one for each role—that will help you climb the ranks. They aren't all easy to learn, but they're the kind of champions you've probably already been demolished by and wondered "why are they so good?" Once you master these champions, it becomes easier to learn the mechanics of the lane (or jungle) itself and improve yourself as a player—and then the real climb can start.
With this in mind, let's break down the top five solo queue champions for League's Patch 11.10.
Top lane – Lee Sin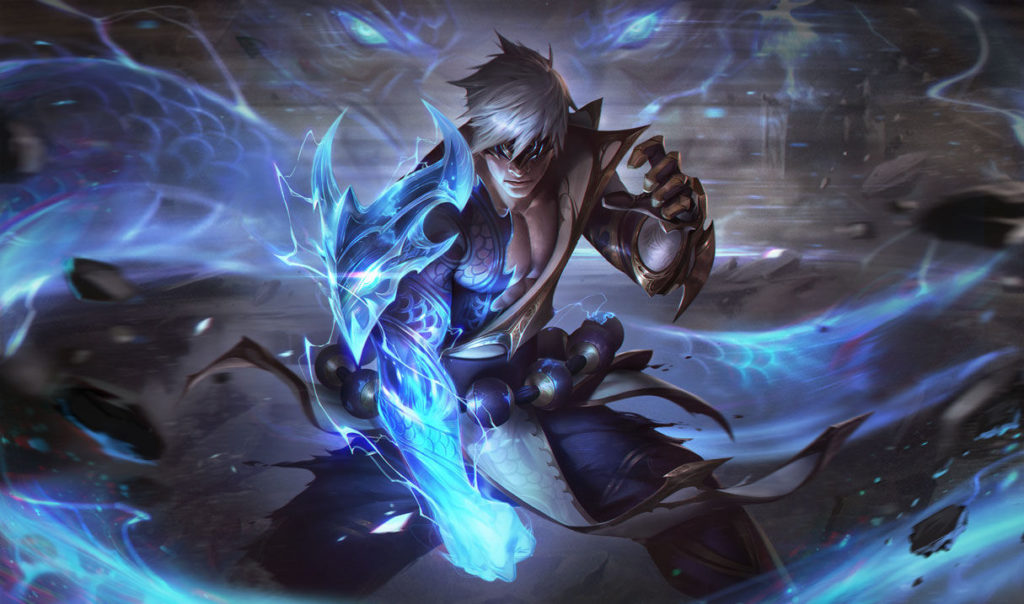 Pros
Mobile
Insec
High skill cap
Cons
Melee
Lackluster is falling behind
Lee Sin is the ultimate skill-check champion released by Riot. Recent buffs have shot his pick rate to new highs in three different roles: top, jungle, and mid lane. While he was a lackluster fighter in the past, he has become much stronger with the new items and skill level-ups. He is one of the deadliest laners who can take over the game from the early stages if played correctly in the top lane.
Item build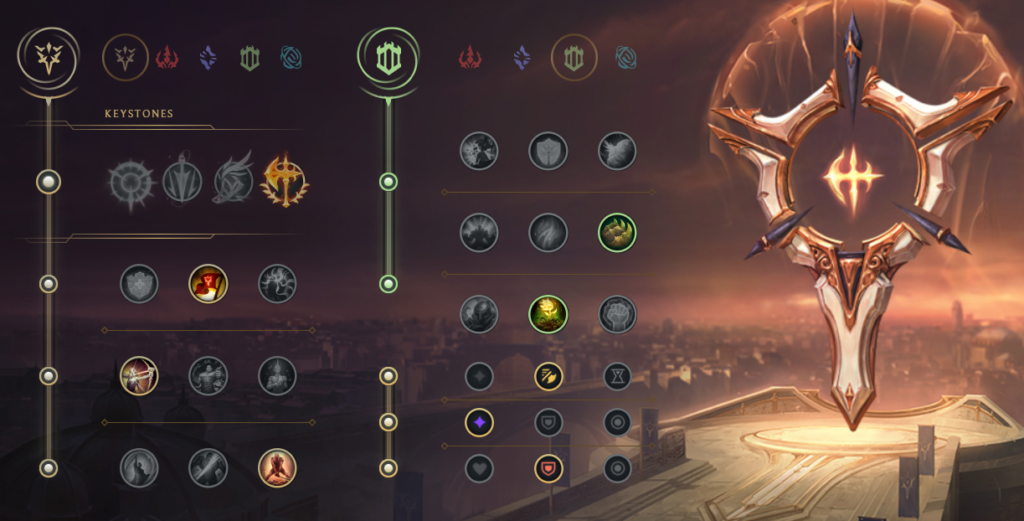 The Precision tree is crucial for Lee Sin. It grants him damage, healing, and attack speed. While Conqueror and Triumph are the must-have runes, Legend: Alacrity can be changed to Legend : Tenacity if the opposing team has a lot of crowd control. Last Stand can also be changed to Coup de Grace against a squishy team
The secondary rune page is Resolve to gain additional tankiness. Bone Plating will make you harder to kill during an all-in, while Revitalize is great throughout extended fights.
Ability priority
Lee Sin's ability priority is R>Q>E>W. His mobility and damaging tool is Q and should be maxed first. E is maxed second and sometimes can be maxed in parallel with Q, one point in the first ability, one point in the second ability. It's a great tool to waveclear and also trade against opposing champions. W is maxed last as a laner since it's utility compared to Q or E is lower.
Game plan
Lee Sin is one of the strongest fighters in the top lane right now. He has two flexible build paths, one that goes full Lethality and the other going for tanky stats such as Omnivamp, Health, and Armor. The choice is up to you, but if you want more success by default, going for Lethality is better. The armor penetration granted by the build will allow you to one-tap most squishy targets and instantly convert a five-vs-five into a five-vs-four. With an advantage, you should be easily able to clear the remaining members.
During the mid and late stages of the game you shouldn't aim to only split push as a top laner, but also look for opportunities to Insec people back to your team. This tactic is especially effective if you know that a certain carry wasted Flash earlier since they'll be more vulnerable to your kick.
Jungle – Morgana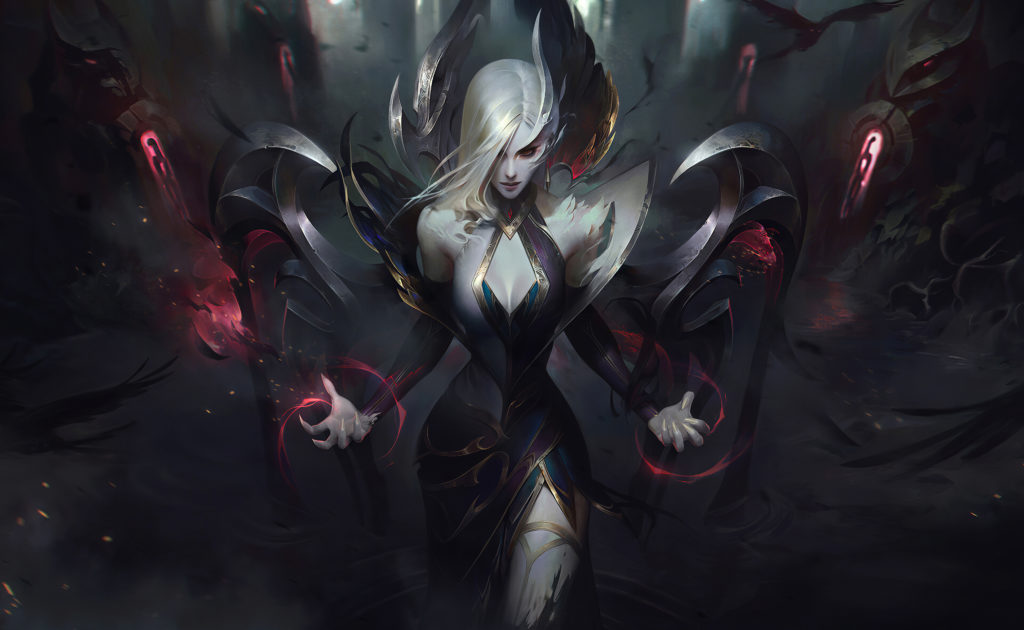 Pros
Easy to play
Strong CC
One of the fastest clears in the game
Cons
Forces your team to pick a frontline in other positions
Doesn't scale as well as other meta junglers
The recent buffs to Morgana propelled her to one of the most disrupting jungle picks in the game. She has one of the fastest and healthiest clears on top of huge opportunities to gank early on due to her binding, which lasts for a long duration. Unless she gets nerfed in the near future, she will be here to stay as one of the most powerful AP junglers.
Item build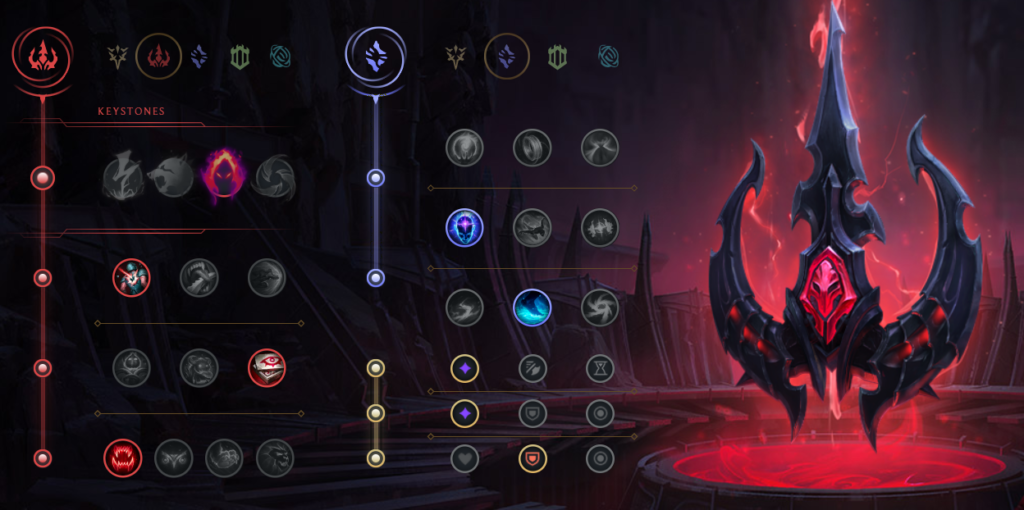 The domination tree is core on Morgana due to a couple of runes, which increase your early game damage, while others help you scale better into the later stages of the match. Dark Harvest alongside Cheap Shot act as great sources of early game damage and can be the difference between life and death for your opponents. Eyeball Collection and Ravenous Hunter give you additional ability power and Omnivamp to help you be stronger later on.
The secondary is more flexible with Sorcery being a good choice. Transcendence is taken for the additional ability haste and Waterwalking is picked up to have good priority over the Scuttle Crab early on.
Ability priority
Morgana's ability priority is R>W>Q>E. Your W is your primary damaging tool in the jungle and allows you to be one of the fastest junglers in the game. Afterwards, max Q for the increased damage and root duration to help you set up ganks. E is maxed last since its utility is much lower compared to the first two abilities.
Game plan
Morgana is a power farmer who can take over the game quickly if left uncontrolled. Recent buffs made her one of the fastest clearers in the game so you should aim to always clear your jungle camps to build a huge lead over the opponents. Look to get priority over the Scuttle Crabs in the river and try to gank opponents when they overextend.
After you get level six, watch the map and look for teamfight opportunities, where your ultimate can shackle entire teams, while also doing a lot of damage. Keep farming as the game goes on. Don't focus on attempting to gank too much since it might be telegraphed. Try to farm up, get items, and use your ultimate on cooldown for kills.
In the later stages of the game, make sure to avoid casting ultimates unless you're sure you won't get interrupted. If you want to do as much damage as possible, you can go for a flash into the opposing team, ultimate, then pop Zhonya's to get the best chances at stunning entire teams and allowing your team to finish them off.
Mid lane – Qiyana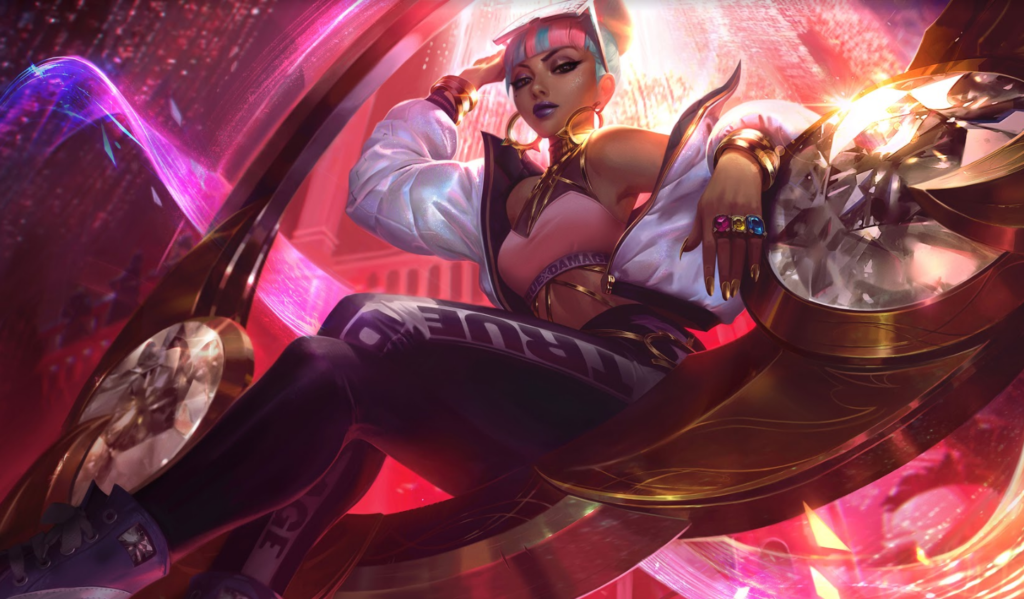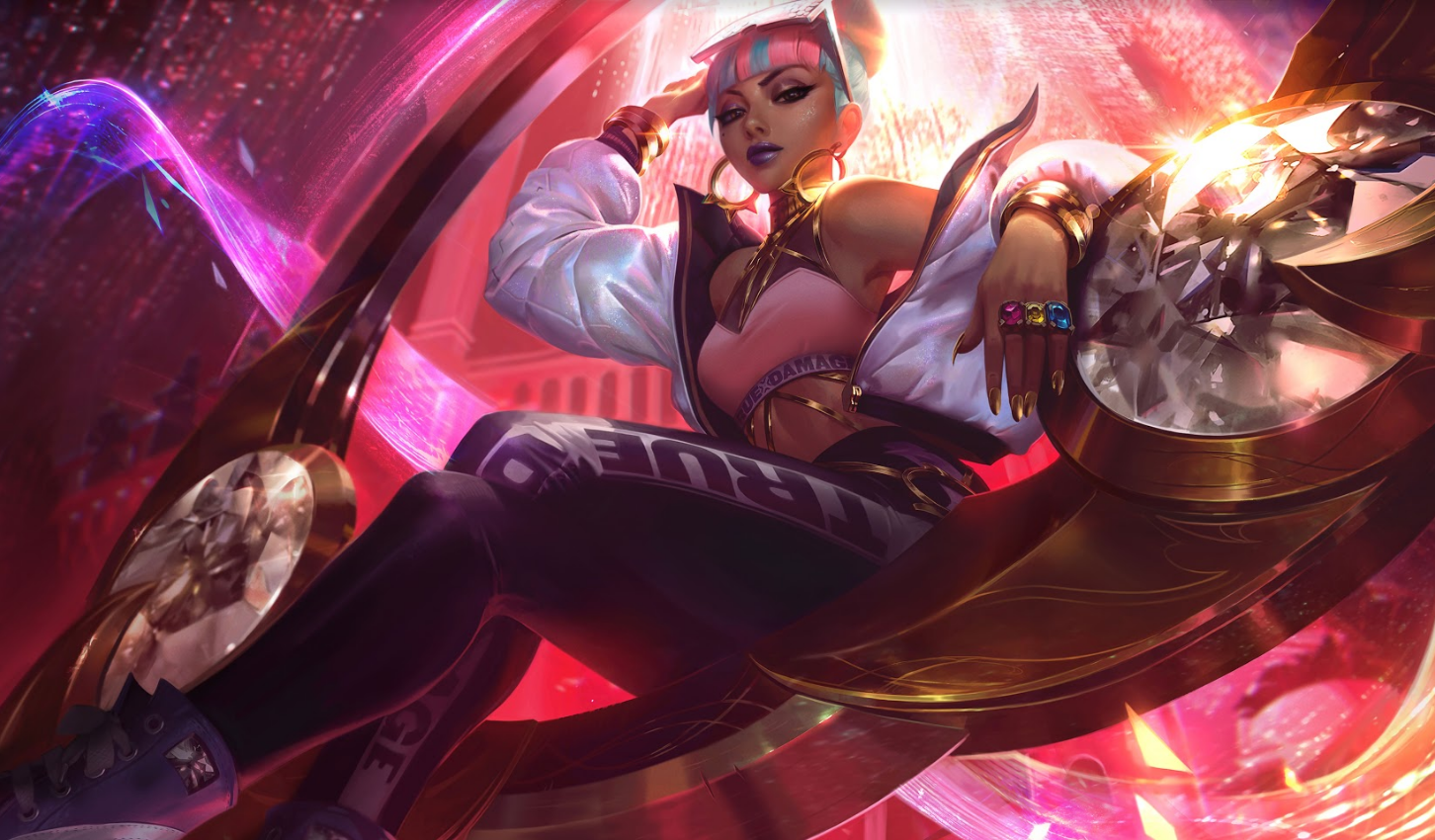 Pros
Flexible playstyle
Strong roaming capabilities
Stealth
Low cooldowns
Cons
Doesn't scale very well into the late game
Weak against tanks
Qiyana's kit allows her to push mid lane without getting punished easily, then roam to a side lane for a gank or objective. Her low cooldowns enhance her capability to poke, root, and juke enemies depending on nearby elements. She does really well in the current meta which doesn't have that many tanks to absorb her damage, easily deleting most squishy meta champions in the blink of an eye with the proper item build and runes.
Item build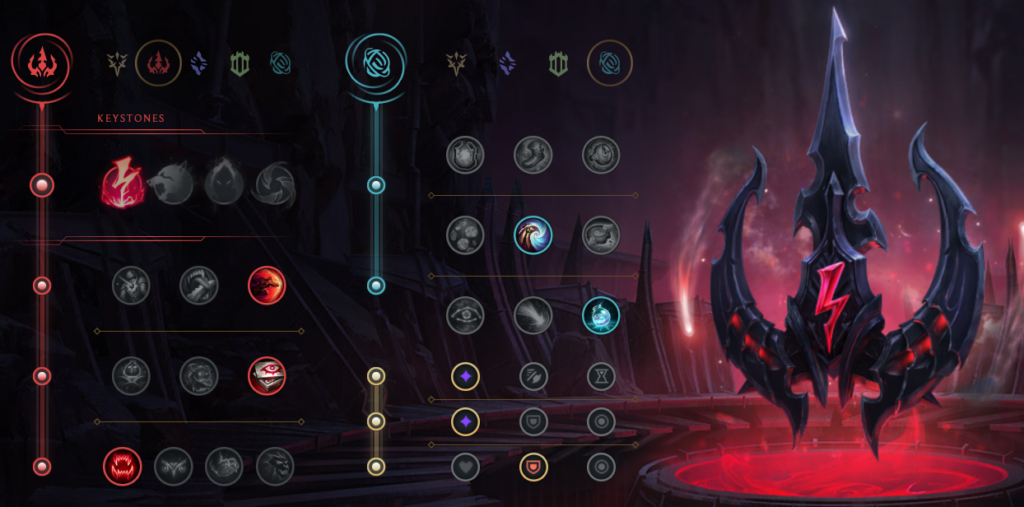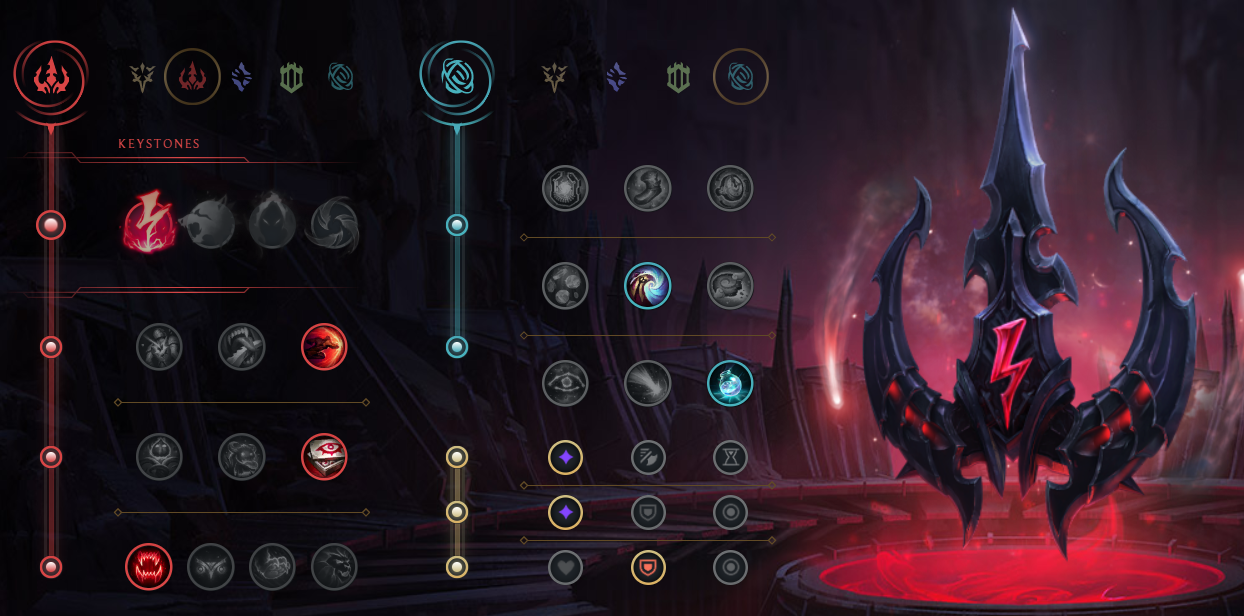 The Domination primary is essential on Qiyana. It has the extra damage needed from Electrocute with Eyeball Collection, additional armor penetration, and movement speed needed for quick roams. Inspiration secondary allows you to remove some weaknesses during the laning phase by having more sustain and allowing you to spam your abilities more often. Time Warp Tonic in particular is one of the strongest early game runes and gives you plenty of kill opportunities against your laner by running them out of resources. If you manage to burn their health potions, and you still have a stack or two of the Corrupting Potion, you can easily go for kills if they're at around half of their healthpool.
Ability priority
Qiyana's skill priority is the following: R>Q>E>W. Q is the bread and butter ability enhanced by the elements picked with W. By maxing it, you get the needed damage to farm safely and poke opponents. E second allows you to get in and out of fights more effectively by having a lower cooldown on the dash.
Game plan
Qiyana is an early to mid game champion and doesn't transition that well into the late game. As a result, you need to apply pressure early on. A core item to rush on her is Boots of Mobility. They'll allow you to base and move to a side lane without losing much pressure in the mid lane. Rushing lethality items will increase your mid-game power spike and allow you to have one-shot capabilities on squishy champions. Focus on snowballing yourself and your teammates before the game goes into the late game where Qiyana is weaker compared to other meta champions.
ADC – Kai'Sa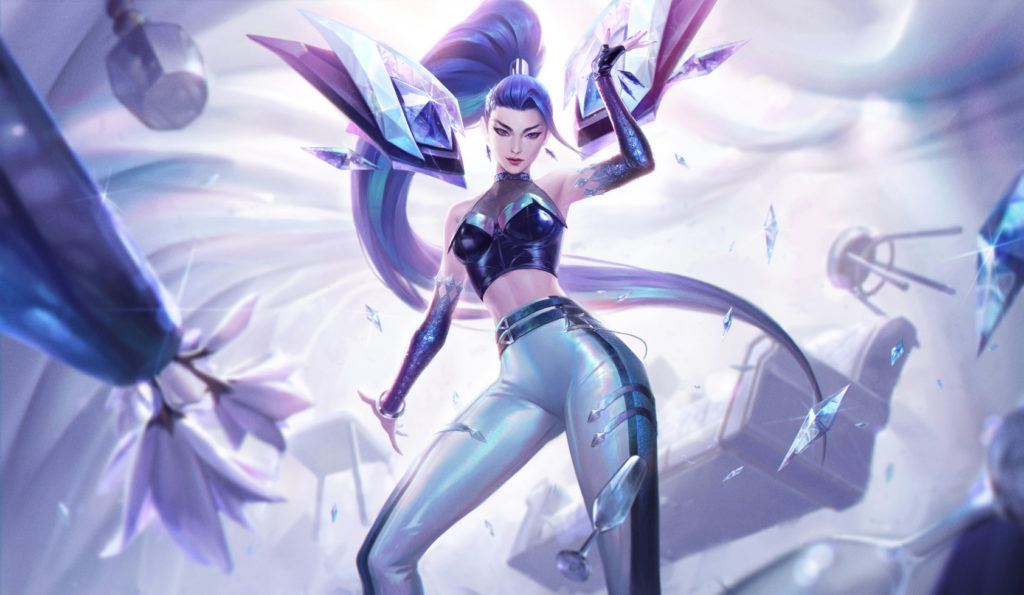 Pros
Mixed damage
Invisibility
Late-game beast
Cons
Low range
Hard to come back if behind
Kai'Sa has come back into the meta following the recent itemization rework. She benefits a lot from the new items, especially Guinsoo's Rageblade, which converts critical chance into additional on-hit damage.
Kai'Sa can build AP, AD, or attack speed and remain effective as long as she builds them in the correct scenarios. For instance, flat AP is best used for reliable burst damage, but full AD and crit is used for high-risk, high-reward bursting due to relying on crits. The attack speed and attack speed hybrid builds work best against teams with tons of tanks. They put out the most consistent and reliable DPS due to her true damage passive.
Item build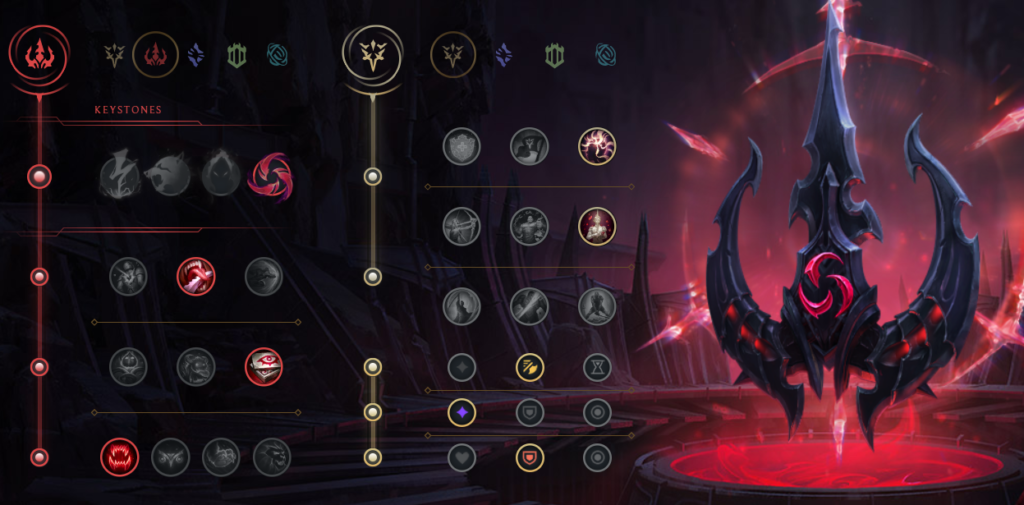 While there are plenty of viable keystones for Kai'Sa, the most efficient one to help you have a great early game is Hail of Blades from the Domination tree. It allows you to do quick trades with the opposing bottom lane without exposing yourself too much. Taste of Blood alongside Ravenous Hunter will help you out with additional sustain both in and out of the laning phase. Eyeball Collection is taken out of the second row since it's the easiest to stack to get additional AD.
The secondary tree is Precision for Presence of Mind and Legend: Bloodline. Both these runes aim to fix two of your core weaknesses, mana, and lifesteal which you won't be getting from itemization.
Ability priority
Kai'Sa's skill priority is: R>Q>E>W. You want to max Q as soon as possible to be able to farm waves efficiently and poke enemies when needed. You want to max E second to get a reduced cooldown on your attack speed steroid alongside the invisibility when upgraded, allowing you to be slippery in teamfights. The damage per level from W isn't as high and impactful as the other two abilities, so you max it last.
Game plan
Your general goal as Kai'sa is to reach your power spike and then assist your teammates in taking objectives. Your power spike occurs when you get enough AD, AP or attack speed to upgrade your abilities, granting you additional damage or utility.
During the laning phase, you need to focus on forcing good trades for you and your teammate. Use Hail of Blades on cooldown to get efficient trades, while also making sure to activate Taste of Blood on cooldown to help you have a better laning phase.
Support – Lulu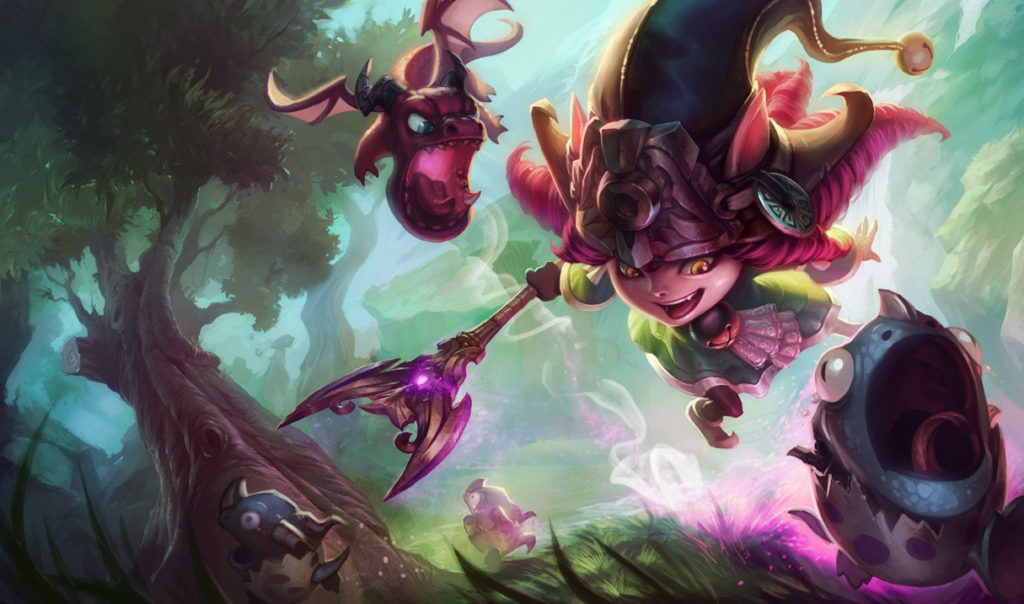 Pros
Lots of CC
Strong utility for teammates
Easy to play
Cons
Lulu's rise to the meta is a result of recent nerfs to other supports who were dominating the bottom lane, in addition to some buffs to her kit. Speaking of her kit, it elevates the power of your carries and allows them to take on risky plays, knowing that you can protect them from imminent death. She synergizes really well with the new items, making her one of the best support picks in the current patch.
Item build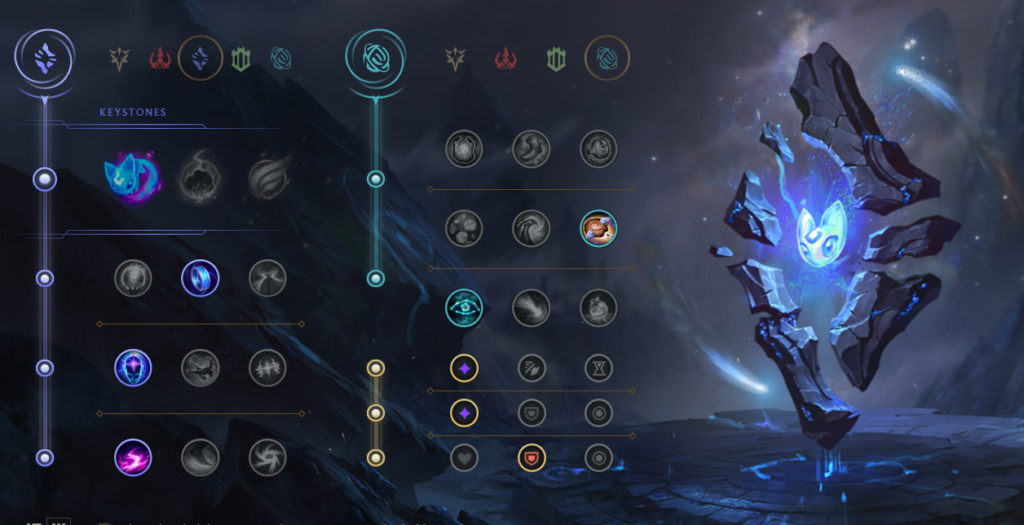 The Sorcery tree is core on Lulu since it grants her additional healing and damage via the keystone Aery. Manaflow Band allows you to keep your mana topped up and keep on damaging or assisting your allies. Transcendence will give you a lot of ability haste as you level up. Scorch is taken to increase your poke potential during the laning phase, but Gathering Storm can be an option as well.
Inspiration is taken secondary for the additional ability haste and biscuits to help you out during the laning phase. If you need additional utility, you could go Domination for the Zombie Wards as well.
Ability priority
Lulu''s skill priority is the R>E>W>Q. E is maxed first to have the maximum amount of shield potential to ensure the safety of your team members who will carry. W is maxed second due to how strong the targeted polymorph can be on enemies. Every second matters in a team fight so having the additional duration helps you and your team out tremendously. Q is maxed last because you don't really need the additional damage compared to the utility on E and W.
Game plan
Lulu is one of the best utility supports that amplifies the power of your carries. She excels in composition with hyper carries such as Jinx, Vayne, or Tristana, who become monsters with the power of Lulu behind them. While she indeed has a strong utility kit, she is prone to dying often due to how squishy she is. You need to be extra careful especially during the laning phase not to waste your abilities.
Once you get going and finish the laning phase or you get your first core item of Shurelya's Battlesong or Moonstone Renewer, Censer, you should look to roam and help your other lanes as well when you see a possibility. If the bot lane is pushed and going down won't do much then try to look for an opportunity on another lane for a surprise gank alone or with your jungler.
Remember to keep acquiring Control Wards as a support and give your team a lot of vision around the map. This will be crucial in acquiring a victory.