With the advent of gaming in the early 80s finally catching up to the mainstream in the early 2000s, games have become more accessible than ever to the general public. As such, to keep up with the demand, game developers have released games on various platforms.
The mobile gaming industry came into prominence in the early 2010s, with more players jumping on the handheld platform after smartphones became more popular. As of 2022, a good chunk of the gaming population plays on mobile and other handheld devices, with the accessibility and portability of these devices being a major reason why.
With each passing year, some games ended up shining brighter than the others. There have been games that went viral every year and enjoyed an immense level of popularity. Not all of them have managed to sustain that popularity, however, which brings us to the topic of the best games of 2022.
Best mobile games of the year
This list may be debatable to some based on their favorite games, but there is no doubt that the player base for each of these games has remained consistent throughout the years. Without further ado, here is number five:
5) RAID: Shadow Legends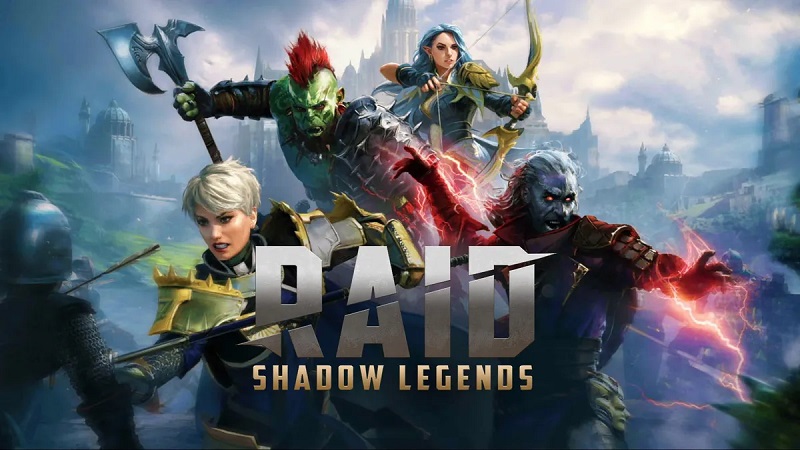 A sleeper hit when it was first released in 2018, RAID: Shadow Legends has managed to pique and maintain the interest of its player base to date, so much that the game also got a PC port in January 2020.
RAID was developed by Israeli game developer Plarium Games as a freemium game for both Android and iOS devices. Initially, the game generated a lot of interest for its graphical prowess and massive roster depth of playable champions. The longer that players stuck to the game, the more they were rewarded in terms of free rewards and time-limited events that always provided worthwhile returns, especially for a free-to-play player who did not wish to spend real money on the game.
RAID is a dark-fantasy, turn-based, role-playing gacha game in which players play as an ancient warrior resurrected to save the fictional realm of Teleria from the Dark Lord Siroth. The game has a captivating story and features a champion-collecting gameplay style where players can create their own team to tackle dungeons, story events, and limited-time events.
4) PUBG Mobile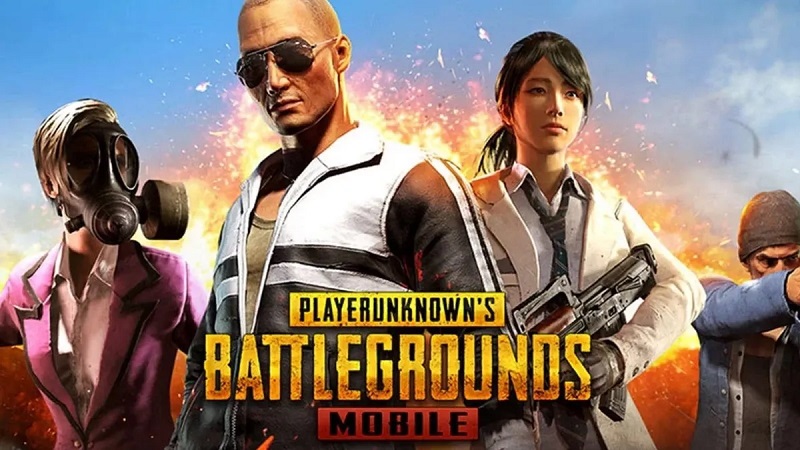 The mobile version of the smash-hit PlayerUnknown's BattleGrounds, which was released in 2017 on the PC platform, PUBG Mobile became an instant classic on the handheld platform as well. The game was so popular on PC that it ended up spawning a lot of clones in the coming years.
PUBG Mobile is a Massive Multiplayer Online Battle Arena game that pits a maximum of 100 players in a free-for-all deathmatch. These matches follow last man standing rules and continue until all of the players are dead, save for one. The game can also be played in teams if the players so choose, either duo or with teams of up to four people. In this case, the last team alive wins the match.
The game was so successful that it prompted a lot of varied reactions from countries across the world. Most praised its immense commercial success, while countries like India banned the game altogether, noting addiction reasons amongst the youth as the primary cause for the ban. Regardless of which side of the fence players are on, there is no denying the global phenomenon that PUBG has become.
3) League of Legends: Wild Rift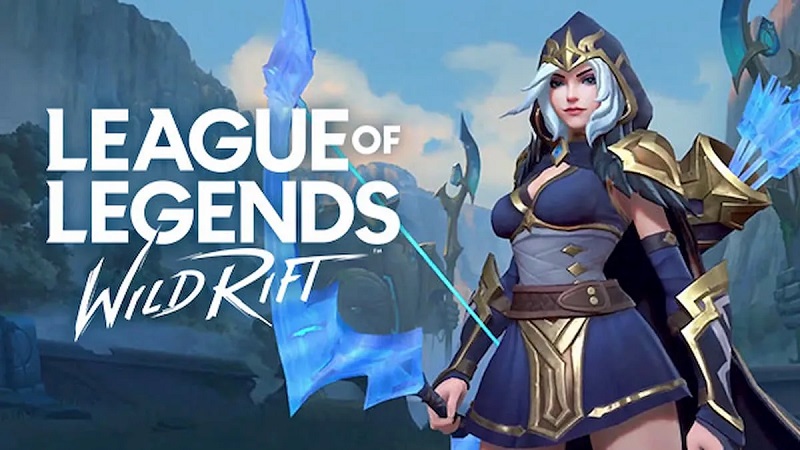 With the rampant western popularity of League of Legends, developer Riot Games decided to incorporate its MOBA-styled game for mobile gamers next, which led to the birth of League of Legends: Wild Rift.
Being a modified version of the original League of Legends on the PC platform, Wild Rift consists of a lot of familiar champions that long-time players of the original game will recognize. With the mechanics of the game being almost identical to the original, players old and new can easily jump into this game head-first. Players control their desired champion and lead them to victory against five other human or AI players, with four other human or AI players in their own team. The game ends when one team destroys the main building of the other team, their Nexus.
Unlike the PC version which makes games go on for an average of 30-45 minutes, Wild Rift provides accelerated XP and gold gain, ensuring that games will not last longer than 15 minutes. With a smaller map and their exclusive Wild Rift and ARAM modes, League of Legends: Wild Rift keeps players coming back to the game every single day.
2) Pokémon GO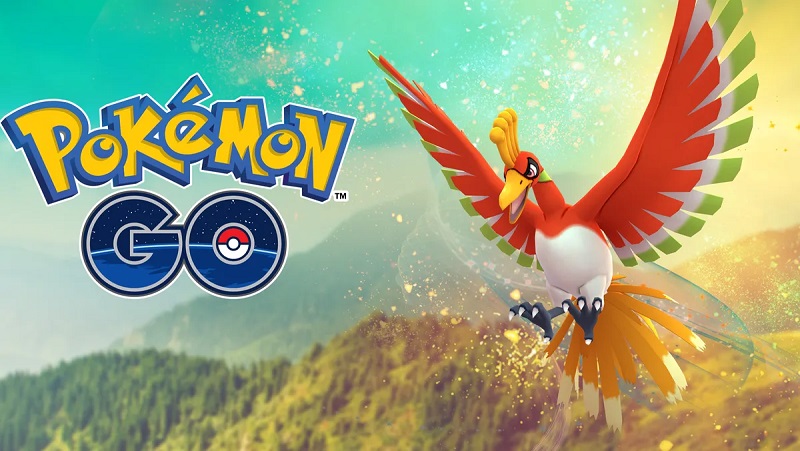 Pokémon GO was quite a varied spin-off compared to the mainstream Pokémon games released earlier. That did not dissuade players from taking to the game almost immediately upon release, making it the most played game in the second half of 2016, taking the entire world by storm.
Pokémon GO has different mechanics compared to the other games in the franchise. While the other Pokémon games focused more on the collecting and battling aspect while traversing their character on the overworld of the game, Pokémon GO does things a little bit differently. It is an augmented reality mobile game, produced by Niantic, that lets players do the actual traversing themselves by walking around their environment in real life instead of in-game. The game encourages these mechanics by spawning different Pokémon in various regions, incentivizing travel and exploration of the real world.
Pokémon GO is free-to-play and supports in-app purchases. From humble beginnings with a roster of the original 151 Pokémon to over 700 different species in 2022, Pokémon GO shows no signs of stopping.
1) Genshin Impact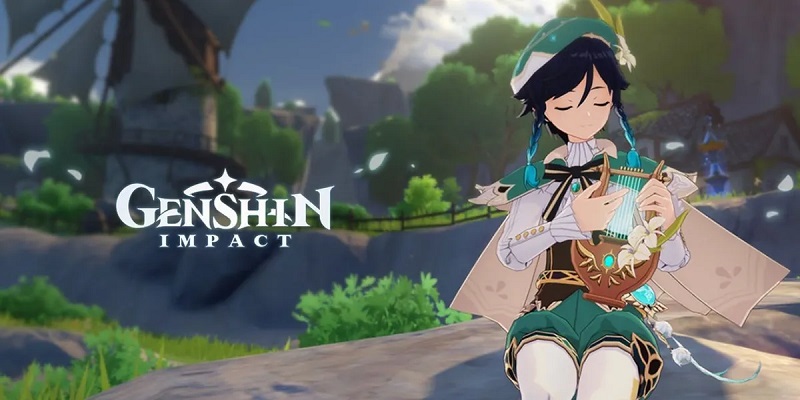 The most popular mobile game currently going in 2022 is Genshin Impact. This game was so popular that it spawned a PC version which performed just as well, if not better. Genshin Impact is one of the very few games, if not the only game, to spawn various console versions of its mobile game, releasing on Playstation 4 and Playstation 5, with a Nintendo Switch release being imminent.
Genshin Impact is an action RPG developed by miHoYo. It is an anime-styled open-world game that gives players the freedom to traverse the environment of the game in their own way, be it on foot, flying, or swimming. With a heavy focus on both the storyline and gameplay elements, Genshin Impact might be the most well-rounded mobile game of its generation. The player takes on the role of the Traveler as they traverse the world of Teyvat and its seven distinct regions, each of which is tied to a different element and ruled by its corresponding God.
Despite being a gacha-style free-to-play game, the game focuses more on its free-to-play elements, giving all of its players a fair chance at achieving the same goals without discriminating between their paying players and their free-to-play players. All of these factors combined with fun gameplay mechanics to keep players hooked to the game for hours, Genshin Impact takes our top slot in this list.