The Riot Games skin design team is ready to unleash its newest Ultimate skin creation—Gun Goddess Miss Fortune, according to the company's announcement today.
Unlike the other "god" skins in League of Legends, such as God Staff Jax and God Fist Lee Sin, this Gun Goddess skin is futuristic and packed with a ton of heat—in every sense of the word.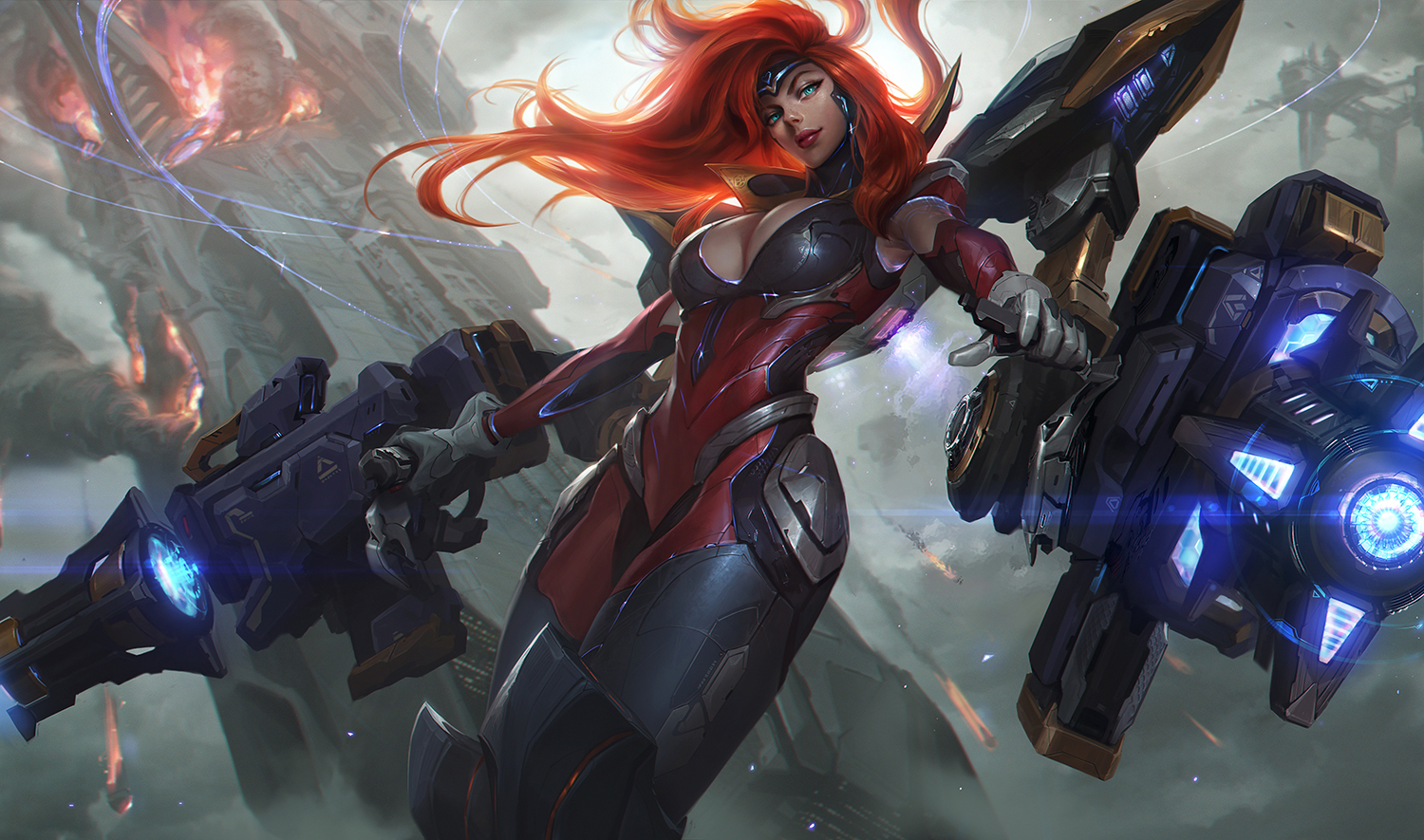 In this skin, Miss Fortune is fitted with a latex suit and powered-up with comically large cannons attached to her suit's back. The skin is part of the same series as Kai'Sa's release skin, Bullet Angel Kai'Sa, which explains the similarities within the sci-fi theme.
The skin, just like almost every other Ultimate skin in League, has multiple forms to change to while you play the game. Unlike Elementalist Lux, however, you won't have to earn the forms in any way—you simply select which one you want in a UI option while you're in the fountain.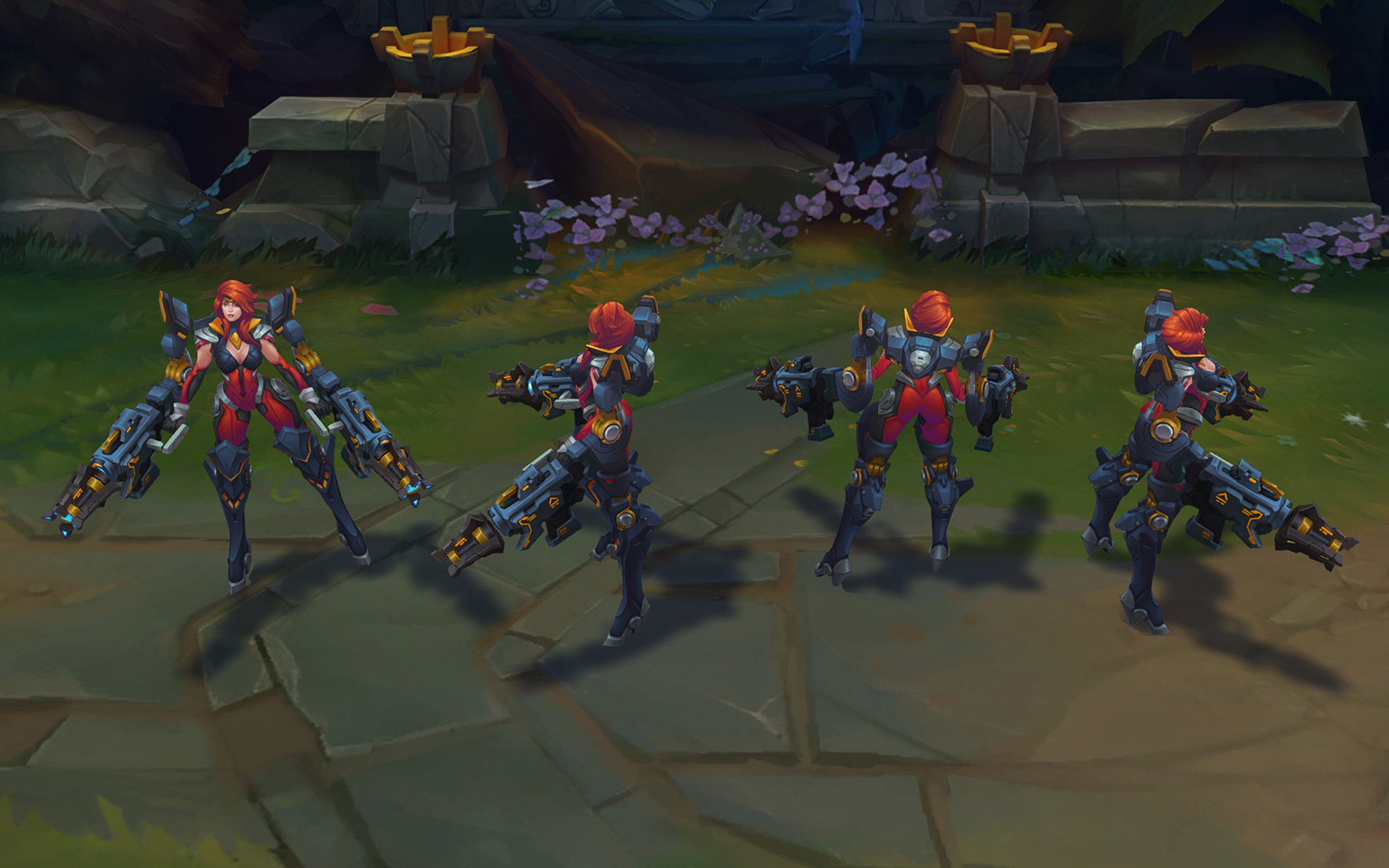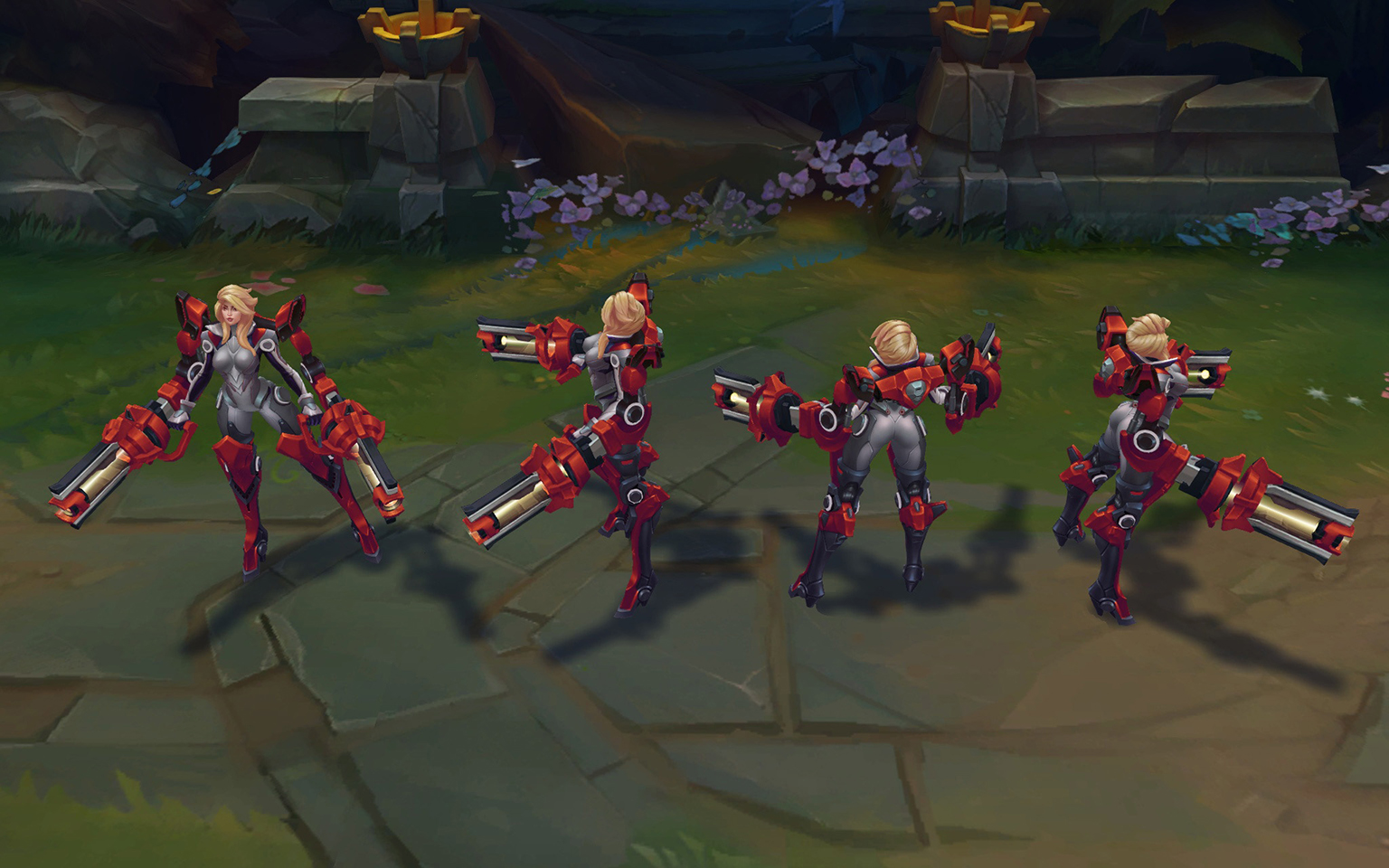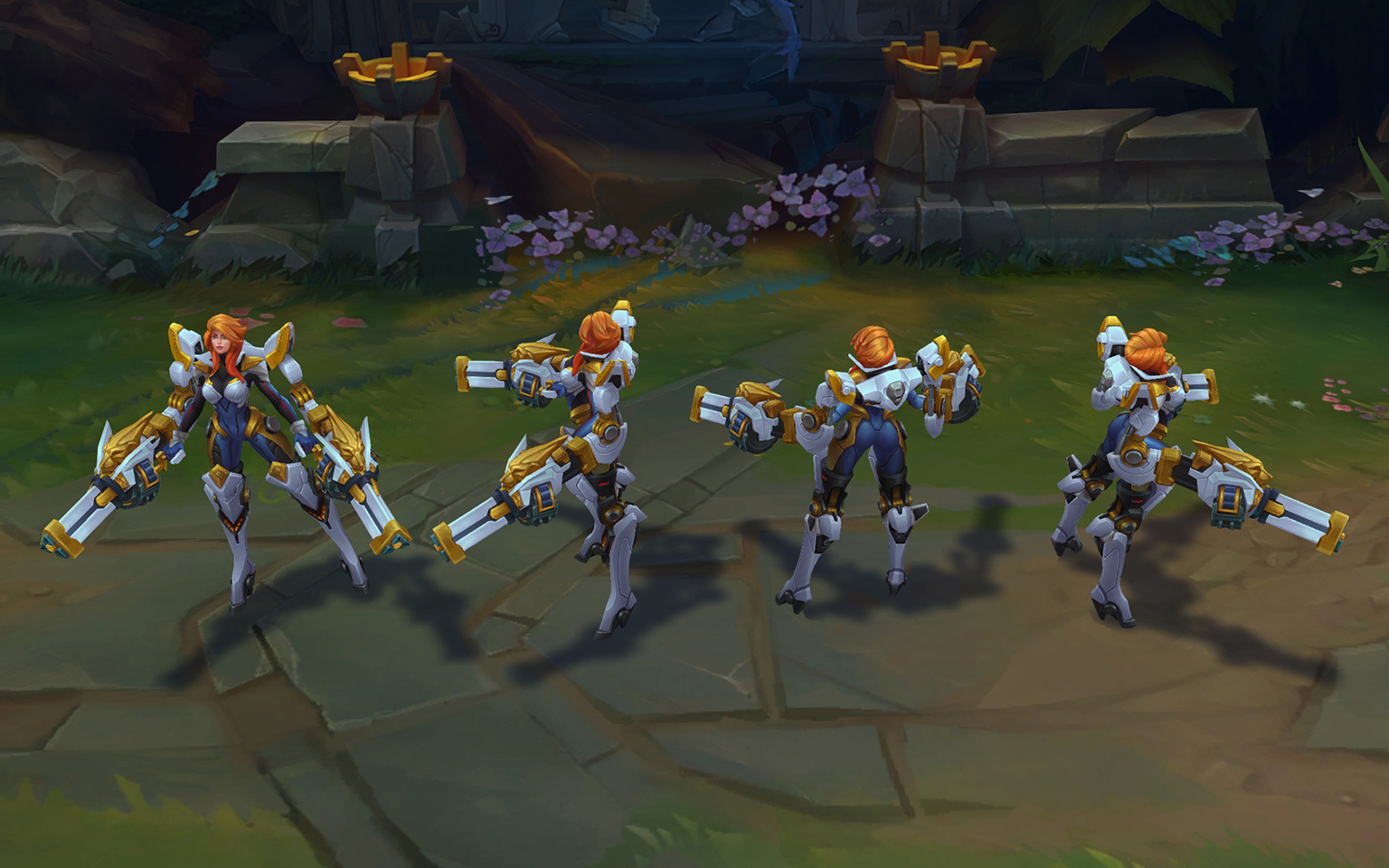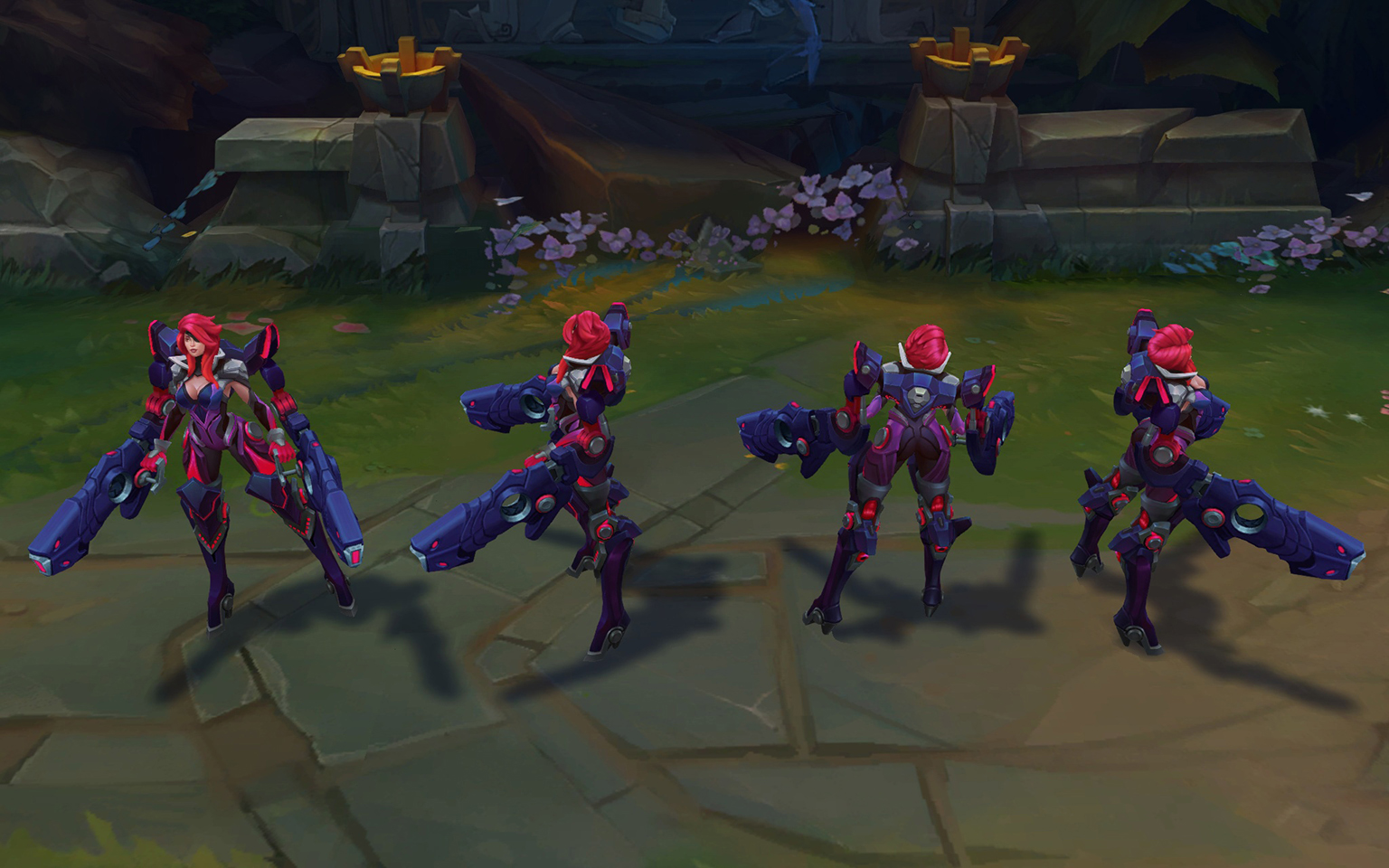 Each "form" is actually a whole new exosuit, and there are four to choose from—Scarlet Fair, Zero Hour, Starswarm, and Royal Arms.
The skin comes with its own bit of lore, too. In the alternate universe that holds both this version of Miss Fortune and Bullet Angel Kai'Sa, she was shot and left for dead as a very young girl. Using some of her late father's designs, she developed her exosuit that she intended to be unrivaled in power, and then went on a revenge-fueled rampage. She became the most feared and dangerous woman in the galaxy and took on the title of Gun Goddess.
In other words, she's really, really cool.
This Ultimate skin will be the cheapest to ever be released into the game at 2,775 RP—down from the usual 3,250 paid for other Ultimates. Players will also have the choice to pick up the bundle for 3,500 RP.
Gun Goddess Miss Fortune will be available on March 22.