A new set of Fortnite: Battle Royale challenges has been revealed. They're the season eight, week six Battle Pass challenges.
One of the challenges listed asks players to "Search where the knife points on the Treasure Map loading screen." We know this loading screen exists as the Tier 10 premium reward of the season eight Battle Pass, and a knife points a spot.
And there is such a spot. When players check the Treasure Map loading screen, there's the Fortnite island map in it. There's a knife carved into the top right of the map in an area that seems to be immediately north of the racetrack east of the island, near some trees. That's where players should look for a spot that might hide a Battle Star for them to interact with and complete this challenge.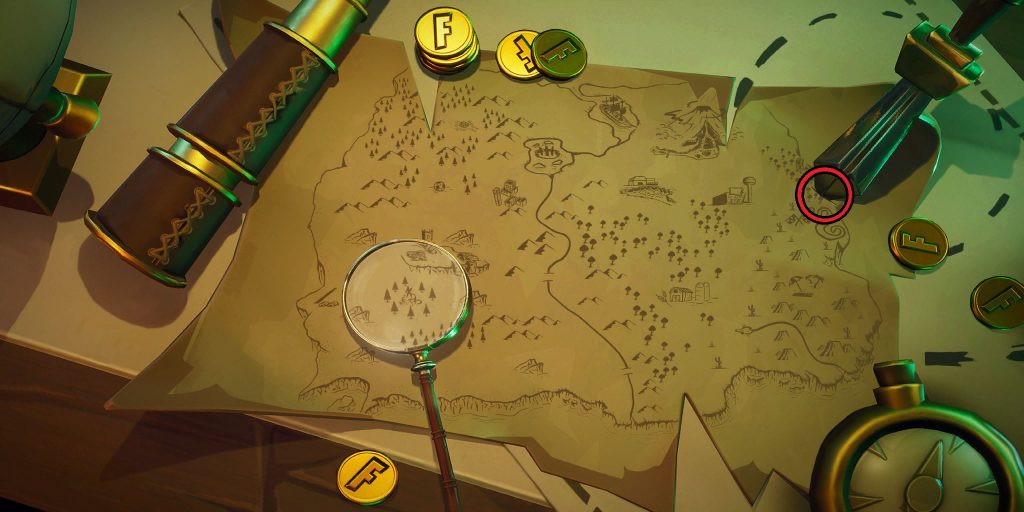 When players go north of the racetrack and south of the mansion, there are a few trees with a dry patch of grass between them. Most of the time when there's a small piece of dry ground among grass, ice, or sand, that means a Battle Star will be there soon. So that's where players should go look for the Battle Star to complete this Treasure Map loading screen challenge in Fortnite.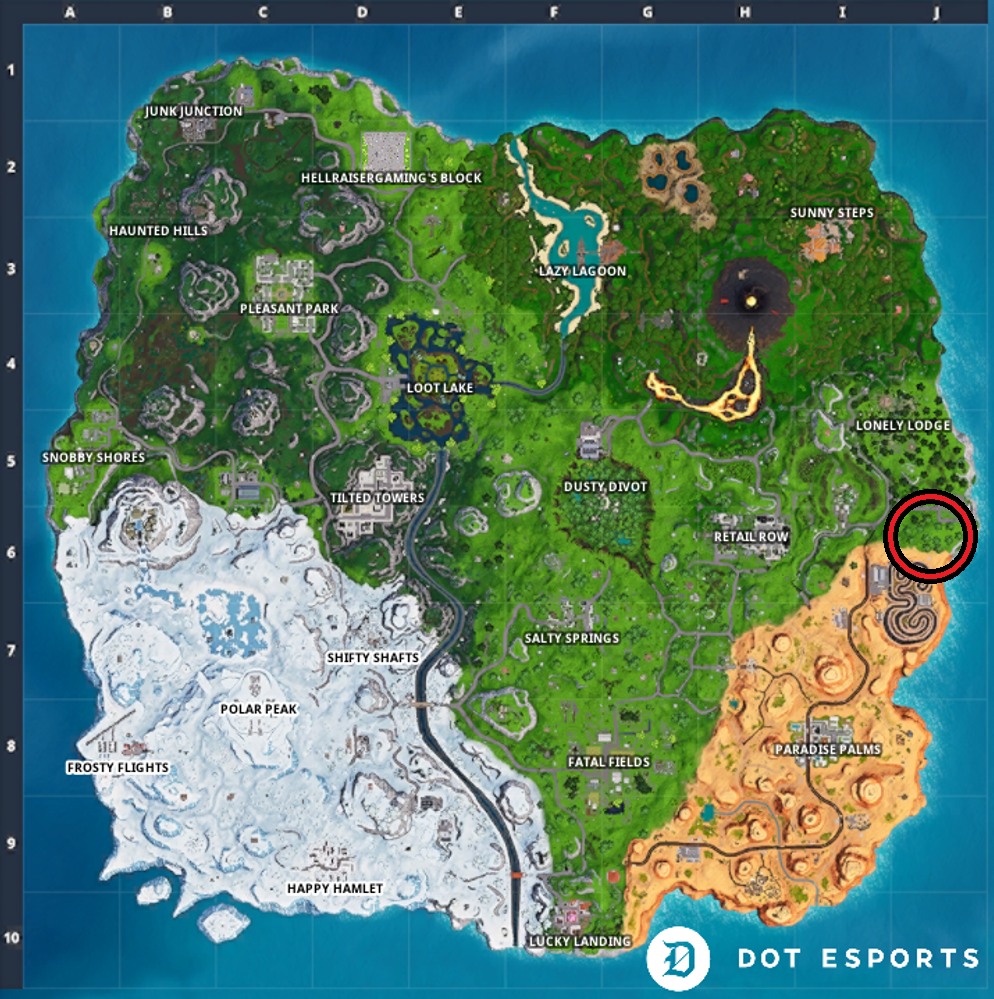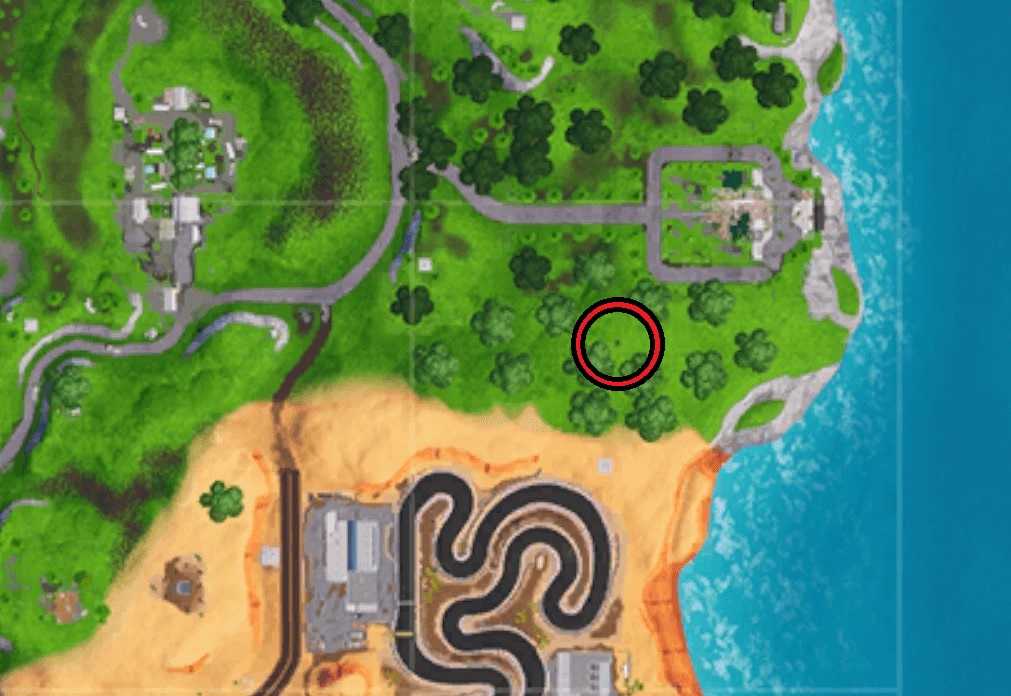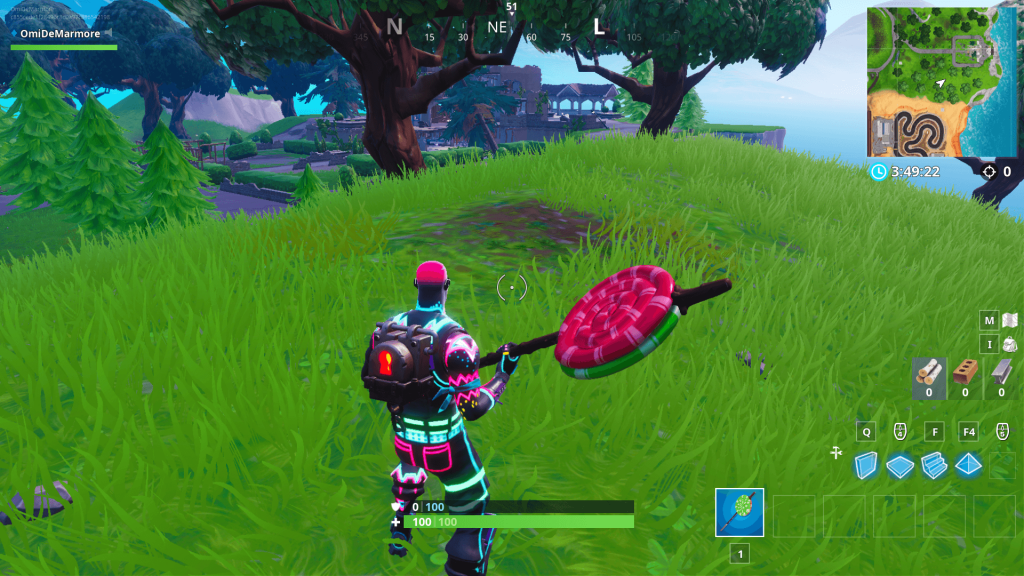 Drop there, interact with the Battle Star, and complete the challenge to easily rank up your Battle Pass.