The Fortnite v8.10 updated file is live and data miners have been hard at work leaking a whole host of new cosmetics. One of the leaks unveiled by Lucas7yoshi_ shows a brand new starter pack.
The starter pack is shown to be centered around the new Laguna skin which is a confirmed release in today's v8.10 patch update.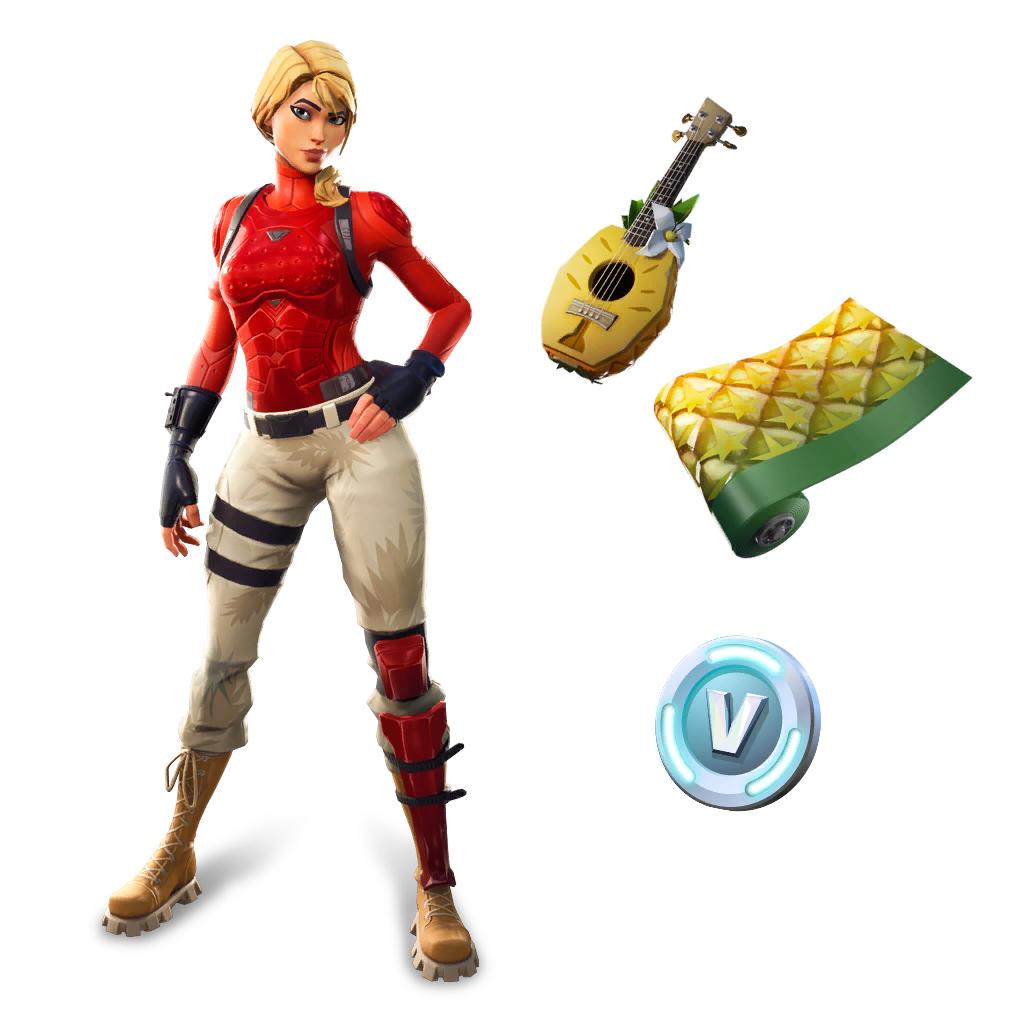 The leaked image of the starter pack shows the Laguna Skin, Back Bling, Item Wrap and V-Bucks are all set to be included. The name of the Back Bling is called Pineapple Strummer and the Item Wrap is called Pineapple. Both items were also part of the leaked cosmetics from today's update.
Currently, the starter pack comes with an unknown amount of V-Bucks. Previous starter packs have included 600 V-Bucks, however, so it will likely be similar for this one.
The new starter pack is only a small part of a whole host of leaks that were unveiled as part of the new v8.10 file update. The leaks included six new character skins, four new emotes, and six skin wraps.
Similar to a majority of the leaks, there is currently no information on how much the starter pack will cost or when it will be available.