We're past the quarter mark in Fortnite: Battle Royale's season nine and Epic Games has unloaded another Fortbyte onto the map.
For those who've been living under a rock for the past few weeks, Fortbytes are 100 new collectibles that were added to the game for players to unlock and find each day. It's the only way to unlock the season nine Utopia skin as well as some other fancy items.
For today's challenge, Epic Games is asking players to complete the "Accessible with Yay! emote at an ice cream shop in the desert" objective, which will have them scour the map once more to unlock the next panel in the challenge tab.
First, you're going to want to equip the "Yay!" emote, which is unlocked at tier 14 in the Battle Pass, and head to the location below.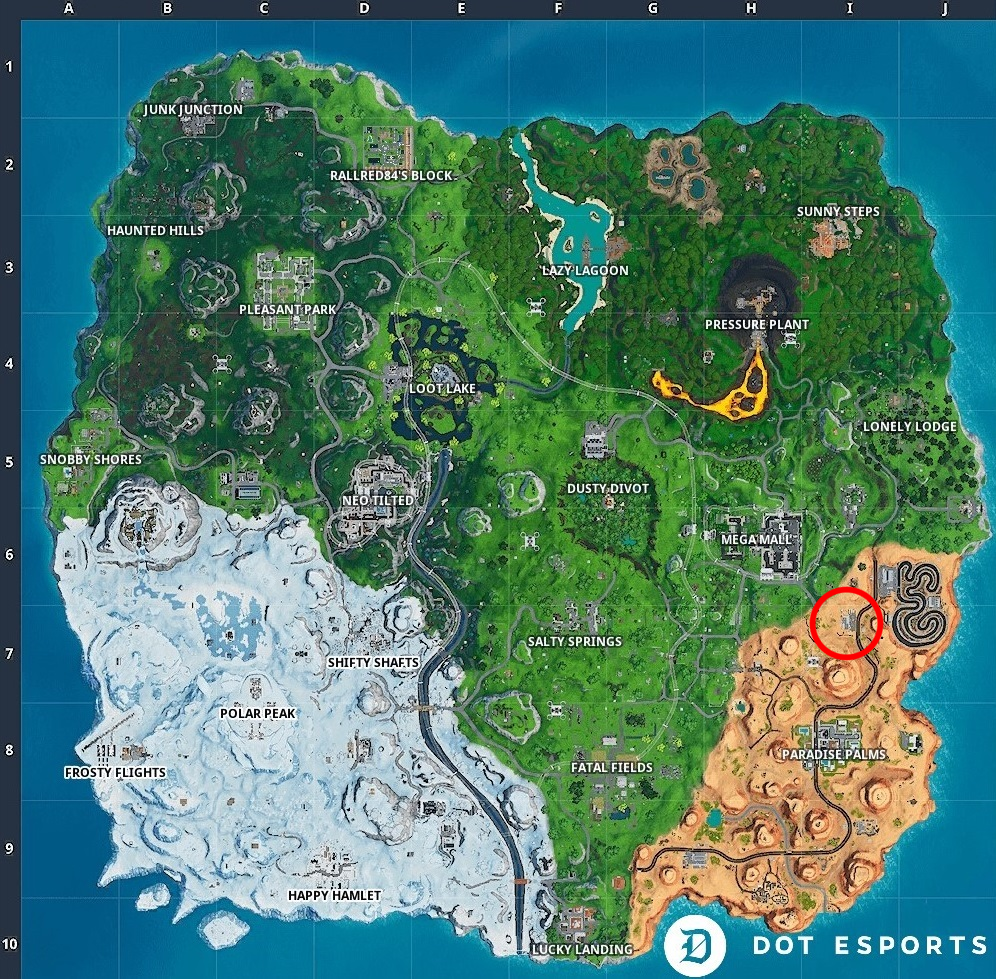 Go to the front of the store, enter through the main door, use the emote, and the Fortbyte should be unlocked. Just be careful, though, because a lot of people are gunning Fortbyte collectors down at the moment.