Another new weapon is officially on its way to Fortnite: Battle Royale.
The highly-anticipated Heavy Sniper is "coming soon" to Fortnite, according to the in-game New Updates tab. The description says that this gun is a "new Epic and Legendary sniper rifle capable of dealing high damage to structures."
Related: In-game footage of Fortnite's upcoming Heavy Sniper Rifle has been leaked—and it looks powerful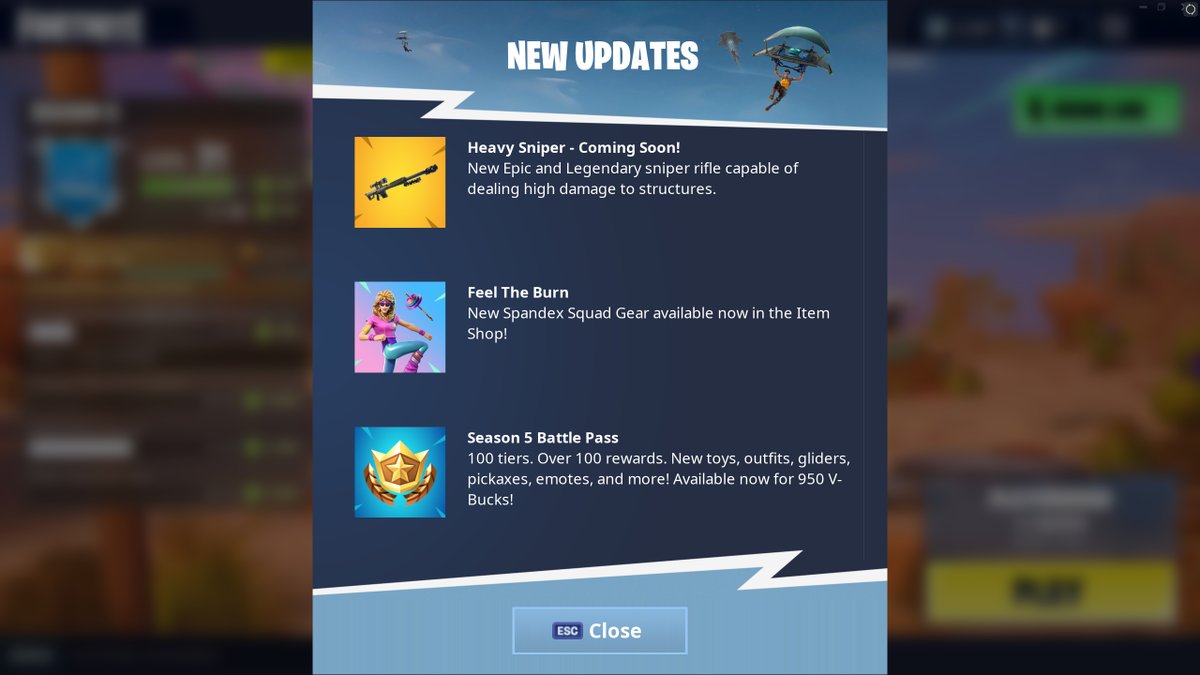 Fortnite players first heard about this gun potentially coming to the game when a list of numerous items was found in the Android APK files. And earlier today, gameplay footage of the Heavy Sniper was leaked and posted on Twitter.
Based on this limited gameplay video, the Heavy Sniper looks very powerful. As the in-game message says, this sniper can basically one-shot wood, brick, or steel structures.
The Legendary variant of this sniper has a 51.8 DPS rating and 157 Damage statistic, according to the gameplay video. A Legendary Bolt-Action Sniper Rifle, on the other hand, has a 38.28 DPS rating and 116 Damage statistic. This proves that the Heavy Sniper will definitely pack a mean punch whenever it's introduced in-game.
Epic usually teases that new items are "coming soon" right before its ready to add them to the game—so the Heavy Sniper could join the world of Fortnite very soon, or even as early as this week.