Ranking up your Fortnite: Battle Royale battle pass is way easier with the bonus Battle Stars you can get every two weeks. In week three, players can get another one and earn a free battle pass tier.
To be able to see it, players must have completed at least three full sets of weekly challenges in season nine. That means completing the challenges of week three alone isn't enough, and in that case you'll need to complete weeks one and two as well if other weeks aren't available yet.

Only players with the premium Battle Pass can see it. Those who only have free challenges unlocked are unable to complete full sets of weeklies.

To grab this Battle Star, you need to go to a specific location on the Fortnite island in any battle royale mode that's not Playground. The hint on where to find the star lies within the week three loading screen you unlock after finishing off three sets of weekly challenges.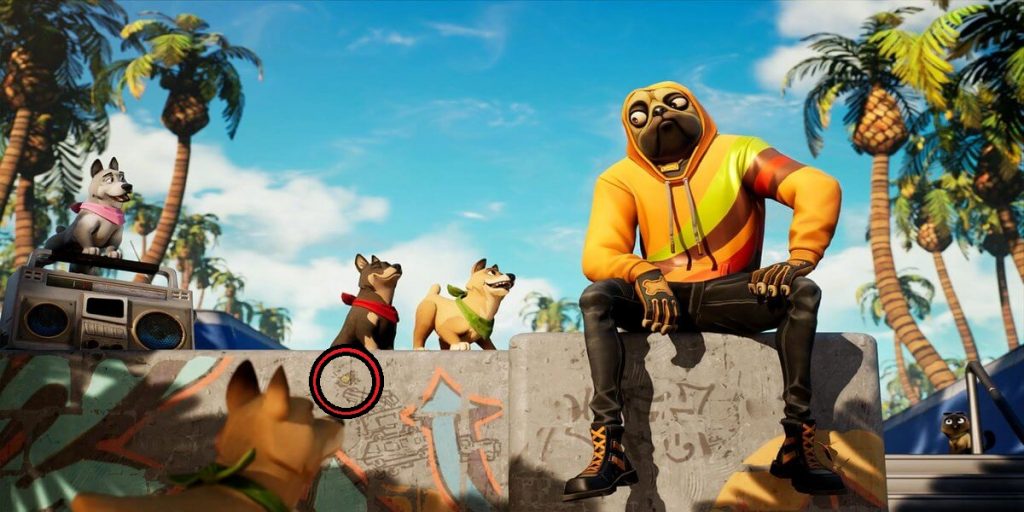 The loading screen shows a half-dog, half-human character sitting on a small wall. There's some graffiti below him, and one of them shows a few trucks piled up and the Battle Star icon hovering on top of the last one. Players must try to find this pile of trucks on the island and build toward the top of it to grab the Battle Star.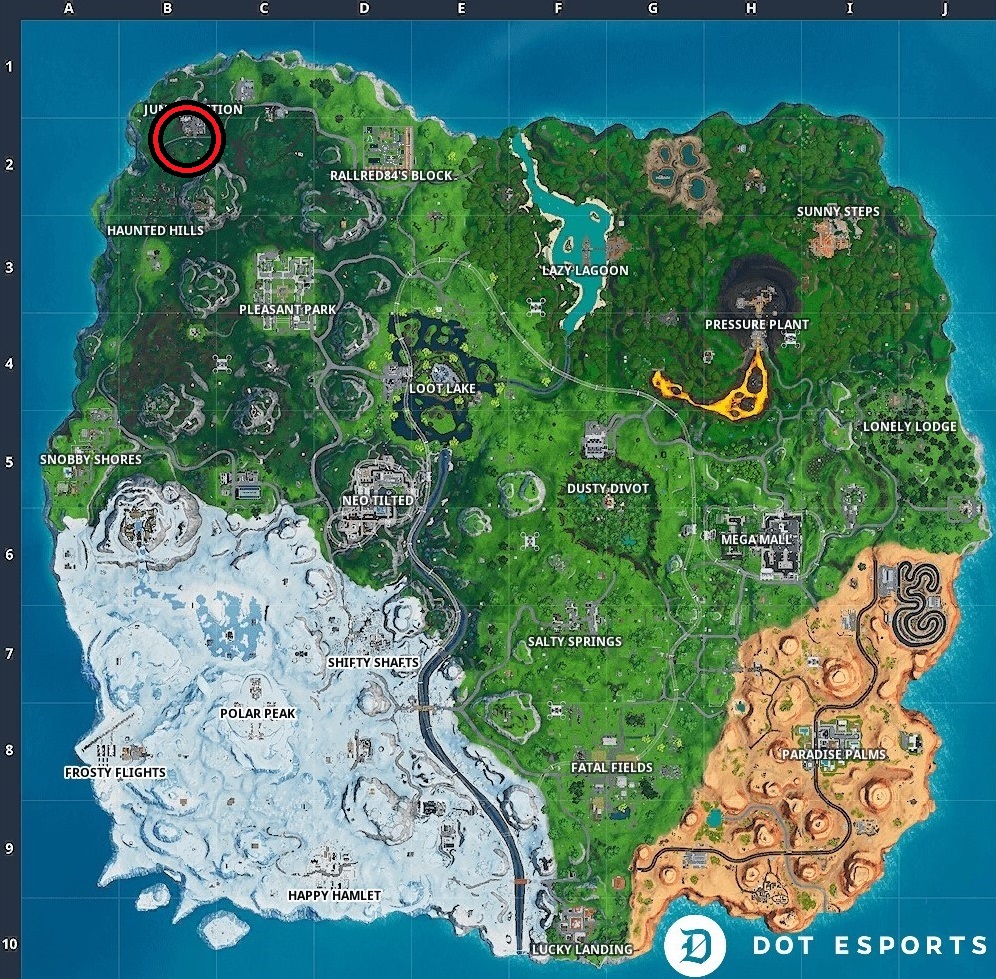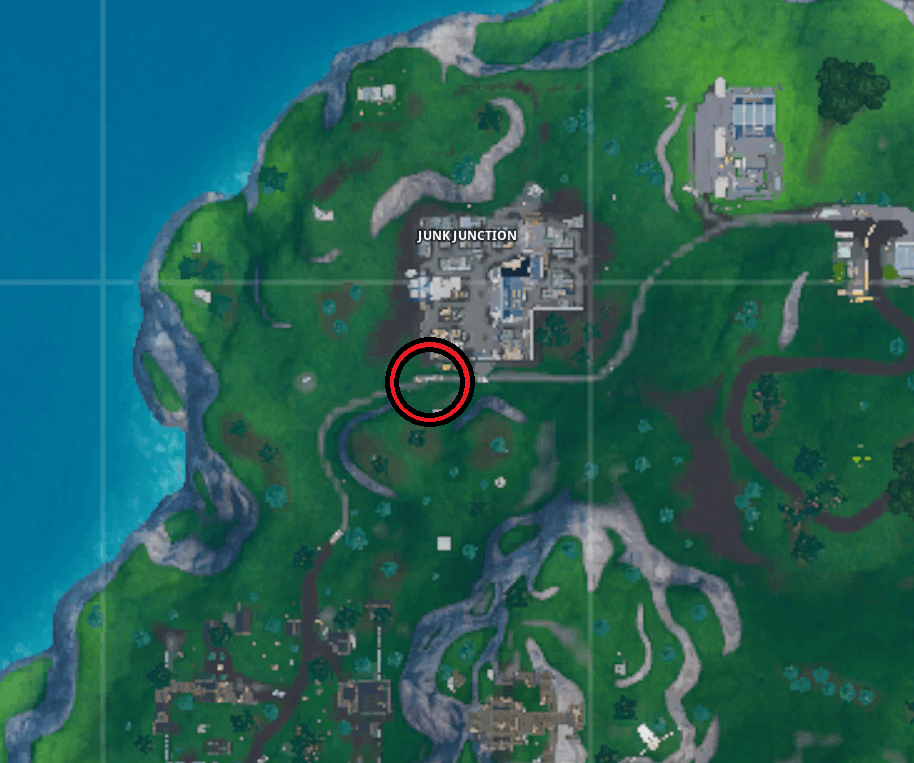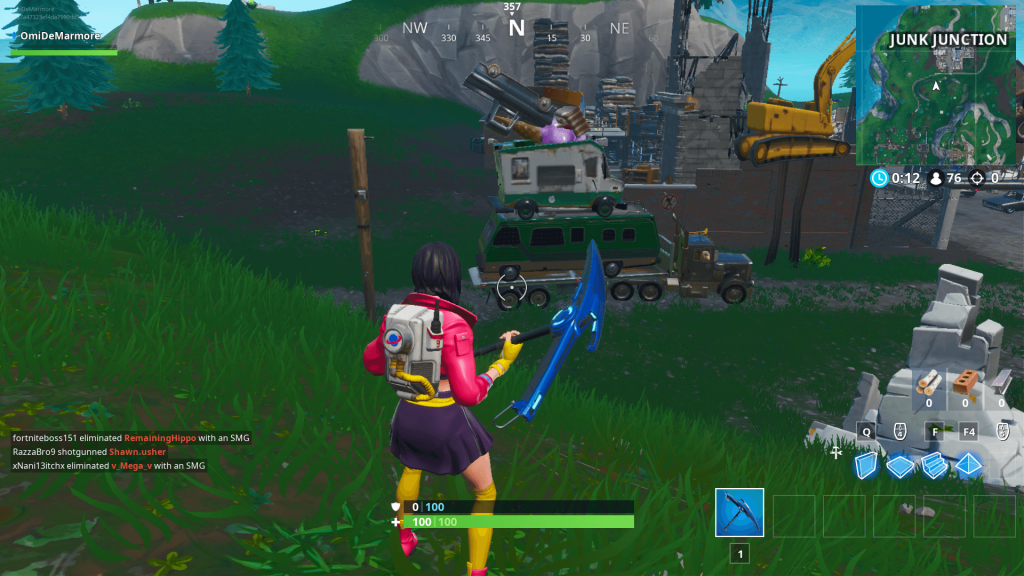 While there are some piles like this one around the island, there's only one that matches that exact image. It's located southwest of Junk Junction, right next to one of its walls. You can see it better if you're approaching Junk Junction from the west side of Haunted Hills.

All you have to do is climb the structure. Once you do that, you'll hear the sound of the Battle Star and it'll pop up immediately. Interact with it and you'll get your free Battle Pass tier once you leave the match.