A new object has made an appearance on the Fortnite: Battle Royale map.
A wild west wagon can now be found at the location of the portal discovered between Prison and Moisty Mire on July 7.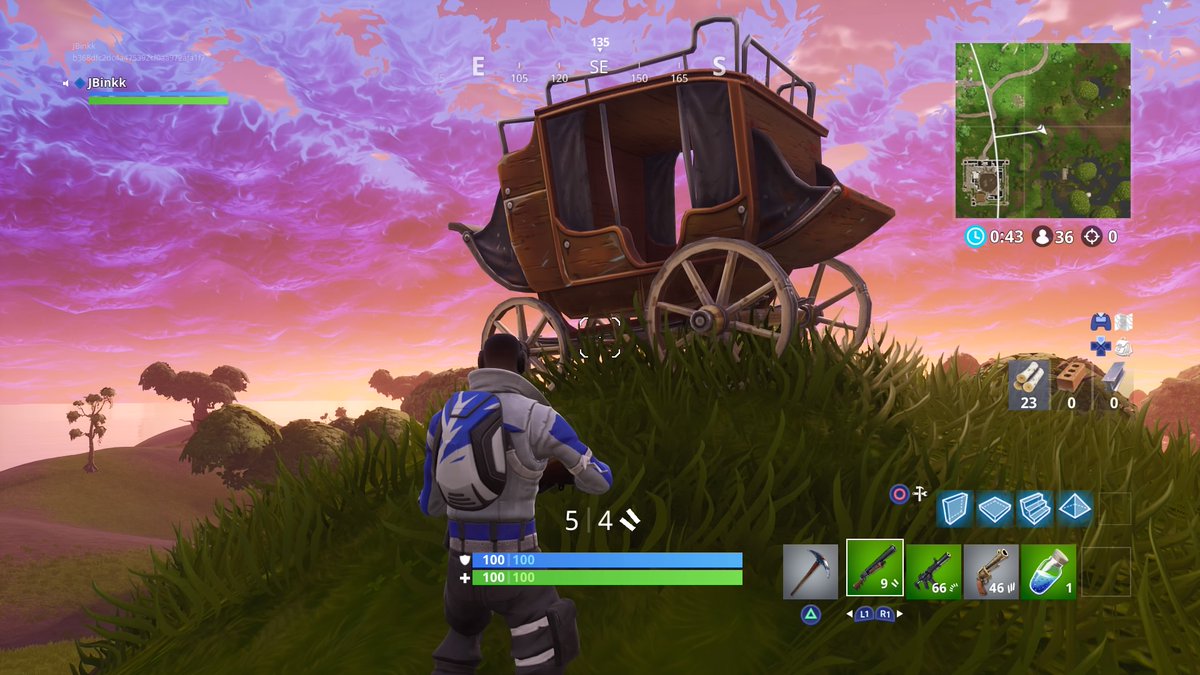 Rifts have been appearing in-game over the past week. The other portals can be found at Lonely Lodge, Motel, Tomato Town, Retail Row, Greasy Grove, and a random mountain between Greasy Grove and Snobby Shores.
But the portals don't just appear and go away. Around 24 hours after they show up, the rifts get stronger and make signs or parts of buildings vanish.
Related: The aftermath of the rocket launch in Fortnite: Battle Royale
This portal near Moisty Mire is the second one to bring an object to the Fortnite map rather than destroying something. A mysterious anchor came out of the portal between Greasy Grove and Snobby Shores on July 6.
Fortnite fans still aren't sure exactly how this wagon and the anchor are connected, however. It could tie into the rumored time-travel theme for season five, but that's just speculation at this time.
It's still unclear exactly what Epic Games has planned for the future of Fortnite—but it's obvious that something's in the works.