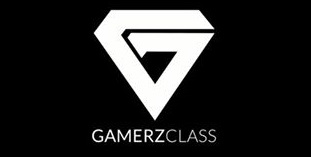 This article is proudly brought to you by GamerzClass.
---
The International 2019 is a time where Valve encourages fans from the Dota 2 community to put their creativity to the test in different ways, such as the annual cosplay and short film contests.
With the second day of competition at the main event underway, the top three short films from the pool of dozens were shown live on stream to over 150,000 viewers and to everyone in attendance at the Mercedes-Benz Arena in Shanghai today. This year's winning film was Path of Vengeance, created by a multi-time finalist, 4fun911.
The basic guidelines for the contest required every entry to be under 90 seconds, focused on Dota 2, and rendered in high quality—at least 1080p resolution. Entries came in by the dozens, featuring completely original takes on characters, lore, or just fans having fun with some unique scenery.
Before the main event, the fan voting decided the top 10 films, earning every creator in that narrowed field a $500 prize. From there, another round of voting solidified the top three, which were showcased on stream.
4fun911 took home third place last year with GL HF and fourth at TI6 with The Vision. This year's entry, Path of Vengeance, is a high-quality piece that uses the game engine combined with custom assets and some stunning animation at the end.
The visual appeal and quick action do a great job of portraying a simple story about revenge and how things can end in unexpected ways. The first-place finisher will take home $25,000 for this short film.
Fan-favorite entry The Curse of the Immortal ended up earning the second-place prize of $10,000 with its lore-heavy story and incredible use of scenery. Excellent shot creation made up for some loose storytelling, but it was a fun watch—especially in the last 20 seconds.
Donkey Spirit and its cheesy story about the in-game courier risking its life to deliver its package no matter what came in third place. It didn't have nearly the same level of animation as the other two, but the movements of each model and the care put into crafting the narrative make it truly stand out. The Auto Chess themed ending is worth the $5,000 prize by itself.
You can find a full list of every entry in the short film contest on the Dota 2 subreddit.