This is the latest in a series of articles profiling the 18 teams attending The International 8, which kicks off on Aug. 15.
---
Closer than ever
If you weren't aware that Southeast Asian Dota 2 team Mineski was directly invited to the very first International, we wouldn't blame you. After all, that was the only time that the organization participated in the event, with every iteration thereafter being devoid of their presence. Try as they might, the heroes from the Philippines simply could not reach the grandest stage of them all—instead having to concede their slot to neighbors like TNC Pro Team and Execration.
This year, however, the so-called national esports team of the Philippines is back at TI—albeit with a roster of mixed nationalities rather than the all-Filipino lineup that Mineski used to be famous for. Having rebuilt the team around the legendary Chai "Mushi" Yee Fung, the active roster now lives and trains in Malaysia instead of the Philippines.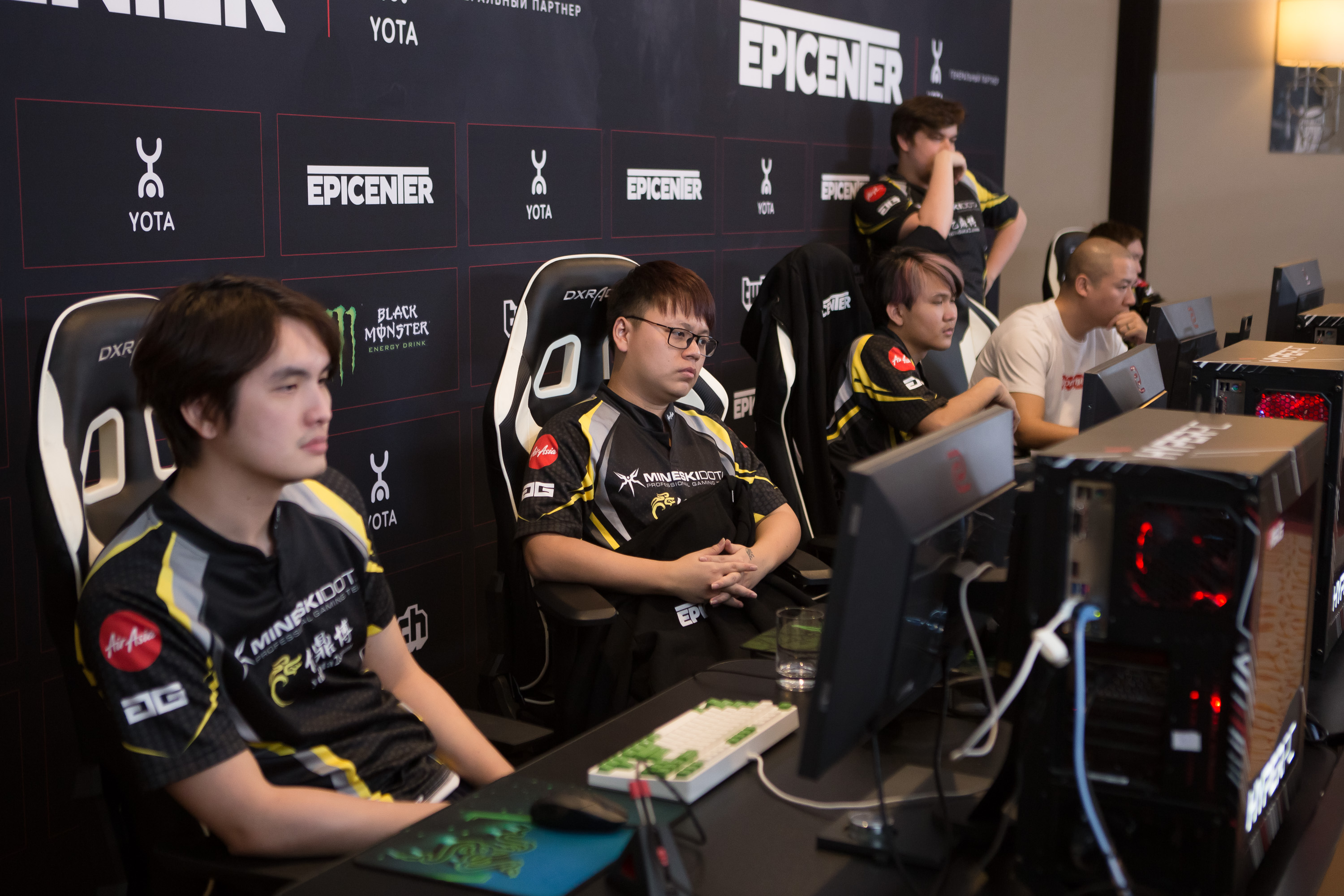 Regardless of where they now hail from, though, this was an especially auspicious competitive year for Mineski. Multiple appearances in important events and two trophies marked their run through the inaugural season of the Dota 2 Pro Circuit. The year started off with a bang for them as they took down LGD Gaming at the PGL Bucharest Open, though they did fall off in the middle of the season after that. Mediocrity plagued them until April, when they cast away their misfortunes by once again defeating LGD at the Dota 2 Asian Championships for their first Major win.
There's very little doubt, therefore, that Mineski is indeed the favorite coming from the Southeast Asian region going into TI8.
Wisdom and talent in spades
Mineski's roster is made up of players that have been around for ages, who have plenty of big stage experience under their belts. Mushi in particular has been to five Internationals, having come closest to the Aegis of Champions in 2013 when he was part of Orange Esports.
Meanwhile, the eccentric yet ever reliable offlaner Daryl Koh "iceiceice" Pei Xiang has six International appearances to his name, having began his Dota 2 career at TI1 with Singaporean squad Scythe Gaming. Both Mushi and iceiceice were also part of the mythical TI4 Team DK lineup, which was a massive fan favorite back in 2014.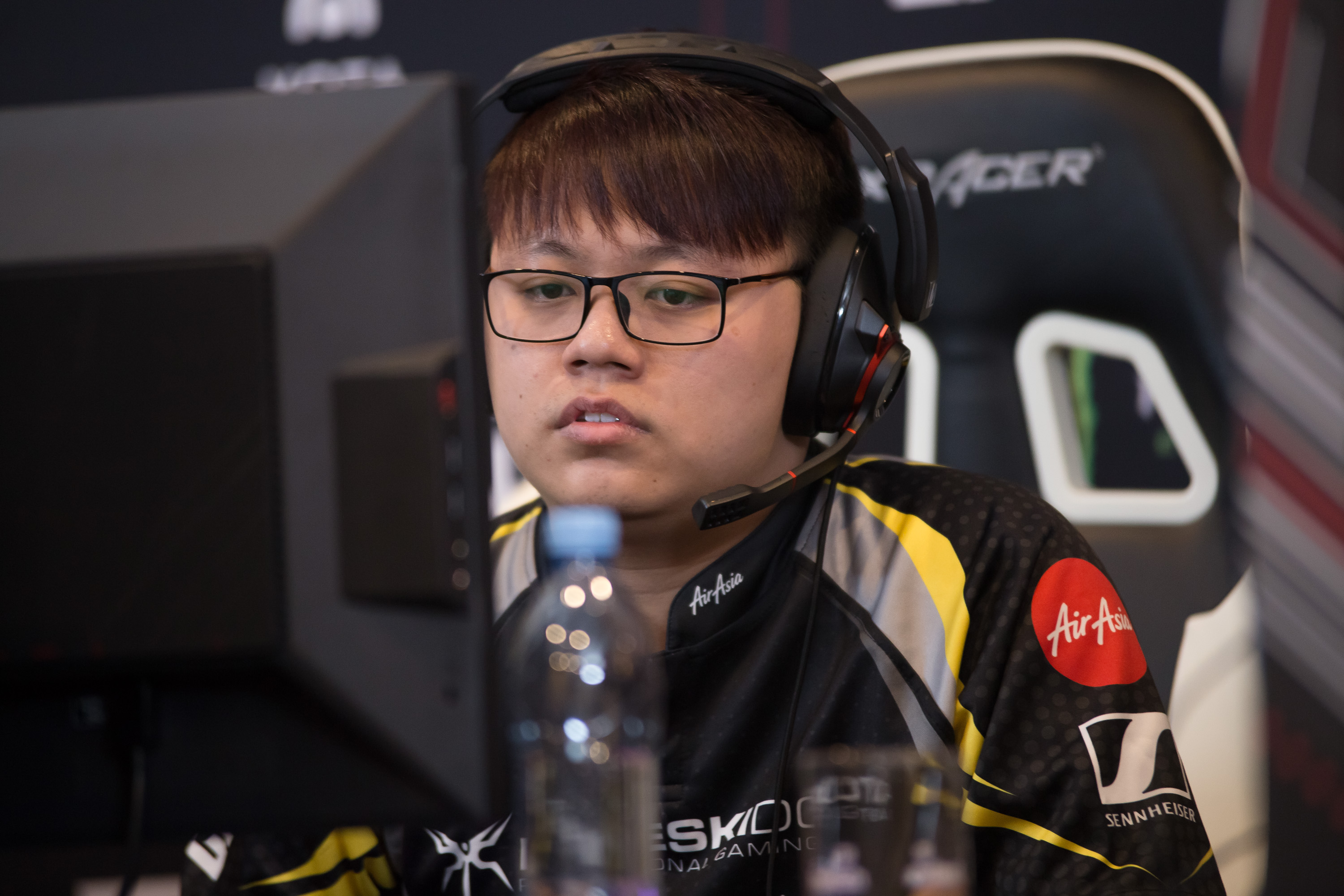 Mid laner Kam "Moon" Boon Seng's own career has been going on for about four years now, and in that span of time he has grown to be one of the best solo mids from Southeast Asia. He had his breakout tournament at the Boston Major in 2017, where he and his teammates at WarriorsGaming Unity finished within the top eight spots.
Thai prodigy Anucha "Jabz" Jirawong, who used to play solo mid, moved to the utility support position upon joining the now-defunct Team Faceless (where he played with iceiceice) in 2016. Though it was a new look for him, he immediately rose as a premier support player in Southeast Asia—arguably having an even bigger impact than he did as a mid laner. The same goes for his tenure in Mineski so far, where he provides much-needed ganking power in the laning phase.
Finally, there is the fearless leader Michael "ninjaboogie" Ross, who calls the shots and regularly joins Jabz in his adventures to the other lanes. Ninjaboogie is the backbone of the team, capable of saving the core players from certain death in clutch situations. His support play has indeed become much better and more solid over the last two or so years, and it is something that his teammates have come to rely and count on.
A coach's tangible impact
While every player on Mineski is highly skilled in their own right, what truly sets this version of the team apart is the presence of Tang "71" Wenyi, perhaps the most famous Chinese Dota 2 coach of all time. He is most known for coaching some of the most popular Chinese teams in history, such as EHOME and Team DK. Since joining Mineski, 71 has led the club to two victories at premier tournaments.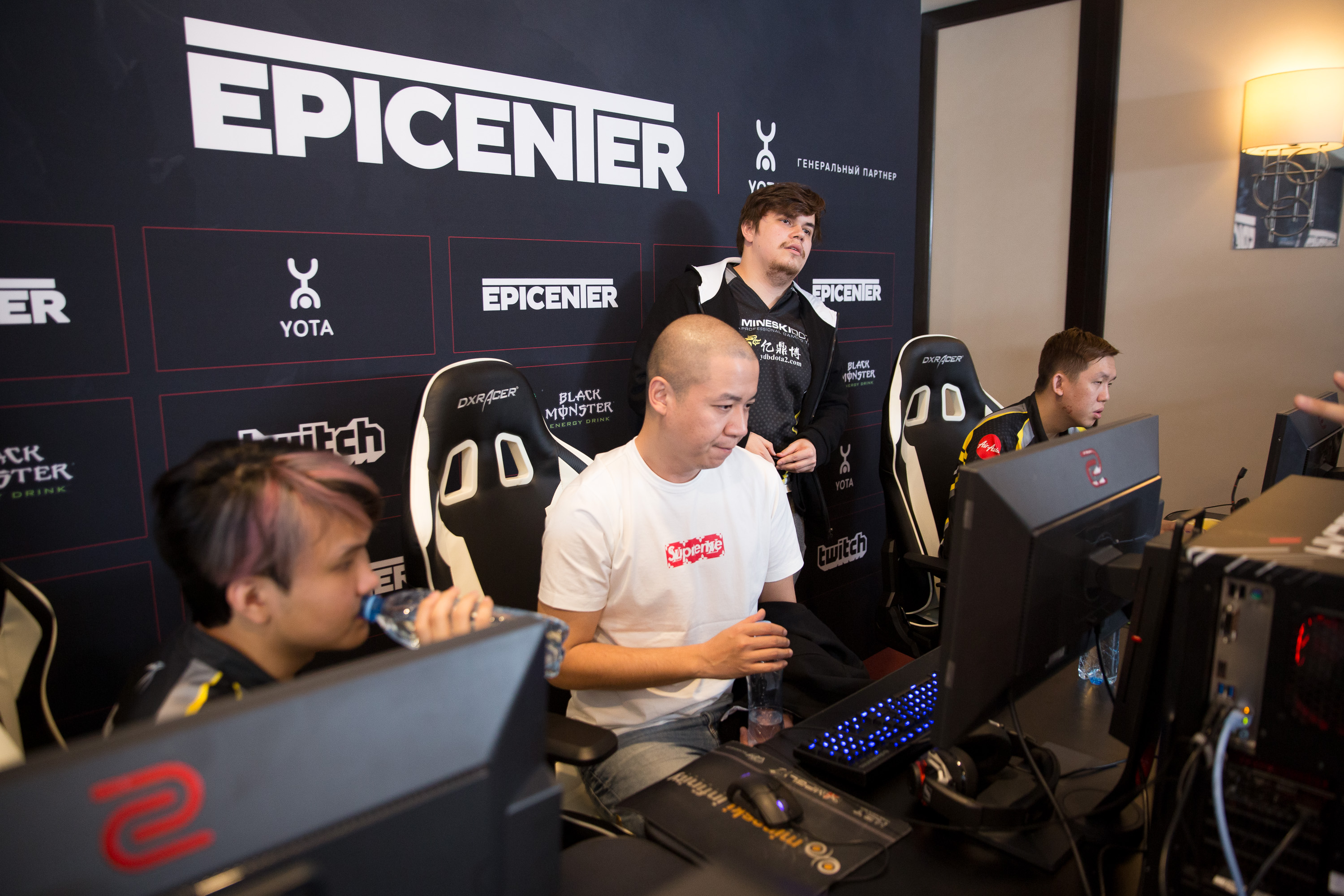 The introduction of the rule that allows coaches to be in the booth with the team during the draft phase gives 71 the ability to take drafting pressure off of Mushi, who used to have the responsibility of picking and banning heroes. For Mineski in particular, such a luxury is absolutely invaluable to them, knowing that Southeast Asian players tend to be rather emotionally-driven compared to those from other regions.
This is in large part due to the exceedingly competitive atmosphere of the SEA servers, where both bravado and toxicity rule the land in equal measure. History has shown that this does sometimes extend to the Southeast Asian teams in the pro level, which makes them somewhat vulnerable to getting tilted.
71's influence helps them relax and think more clearly during high-stakes matches—and when the players are afforded unclouded minds, it truly brings out the best in them. When they are on, Mineski can be downright frightening, even for teams stronger than them on paper. Five days from now, they will have to once again look towards their mentor in order to get through the group stage and the playoffs smoothly—and they can be sure that he will be there to guide them.
With the mutual trust between the coach and the roster, we are certain they will pull out something special in Vancouver, Canada.
---
Player to watch
Iceiceice is one of the most impactful offlaners to ever play this game—and even after seven consecutive years of play, this fact hasn't changed one bit.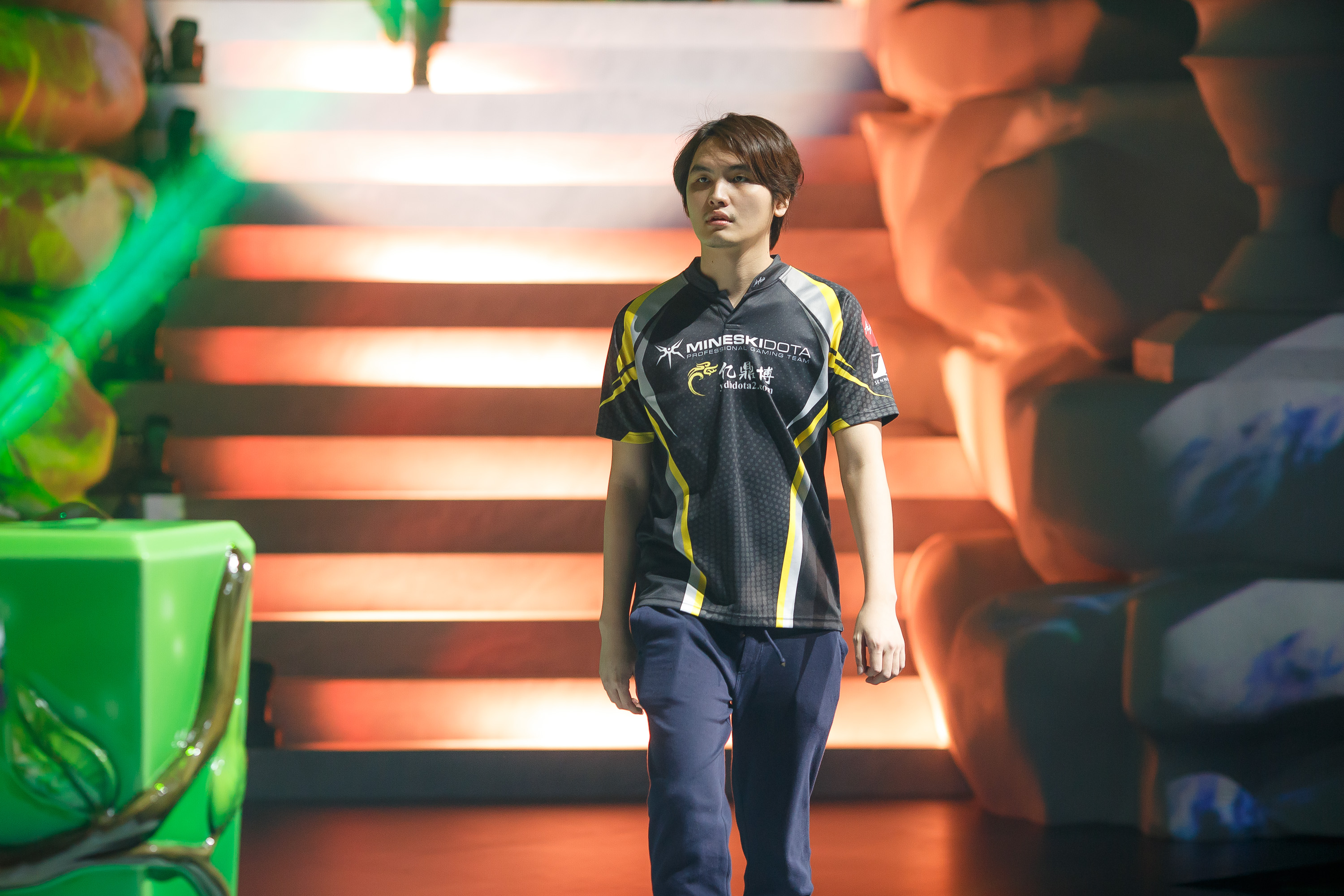 Look towards him to create the space for Mushi and Moon and be the center of the three-man gank squad with Jabz and ninjaboogie. If he gets his hands on Timbersaw or Pangolier, Mineski's opponents better watch out or suffer the consequences.
Biggest challenge
The current metagame dictates that dual lanes (two heroes in each side lane and a true solo mid) will be the optimal playstyle. This creates a clash of sorts between Jabz and ninjaboogie; the former typically prefers roaming and being aggressive in the laning phase, while the latter is content to babysit Mushi while he farms.
They will have to find the balance between the two methods, though knowing Jabz he will be more than happy to stay with iceiceice in the offlane if it means the rest of the team will benefit from it.
Team grade
As a result of impressive performances and a proven ability to come back from a serious slump, we think that Mineski is a real contender for the title this year. They score a B+ in our books, for they have plenty of raw talent combined with stellar leadership from both their captain and coach.