Zip zap! Raijin Thunderkeg, the Storm Spirit, is the jovial, hyperactive elder brother of Ember Spirit and Earth Spirit in Dota 2. He's an extremely mobile and slippery Intelligence hero that boasts strong ganking and even carrying potential. This is thanks to his respectable damage output through all stages of the game and his ability move and reposition himself on a dime. But, he is difficult to grasp and master, due to his fragility and how easy it is to underestimate how much mana his abilities require. So then, what is the best way to play him?
While gutsy, daring players such as Evil Geniuses' Syed "Suma1L" Hassan have shown us that diving in almost recklessly with Storm Spirit can bring great results in teamfights, caution and discretion are absolutely required from those learning the hero for the first time. He's also certainly fun and exhilarating to play, but overeager and inexperienced players will find themselves making a sitting duck out of him if they don't exercise the right amount of restraint.
In the right hands, though, Storm Spirit can snowball totally out of control. Since Ball Lightning renders him completely invulnerable during the animation, it can be used to deftly dodge incoming projectiles and stuns—thus allowing him to continue rampaging through the enemy team. Proficient players can start fights with an advantage by quickly picking off key targets, allowing their teammates to follow up with their own spells.
Endeavoring to tame the storm? You had best buckle up—there's bound to be some turbulence ahead.
Charging up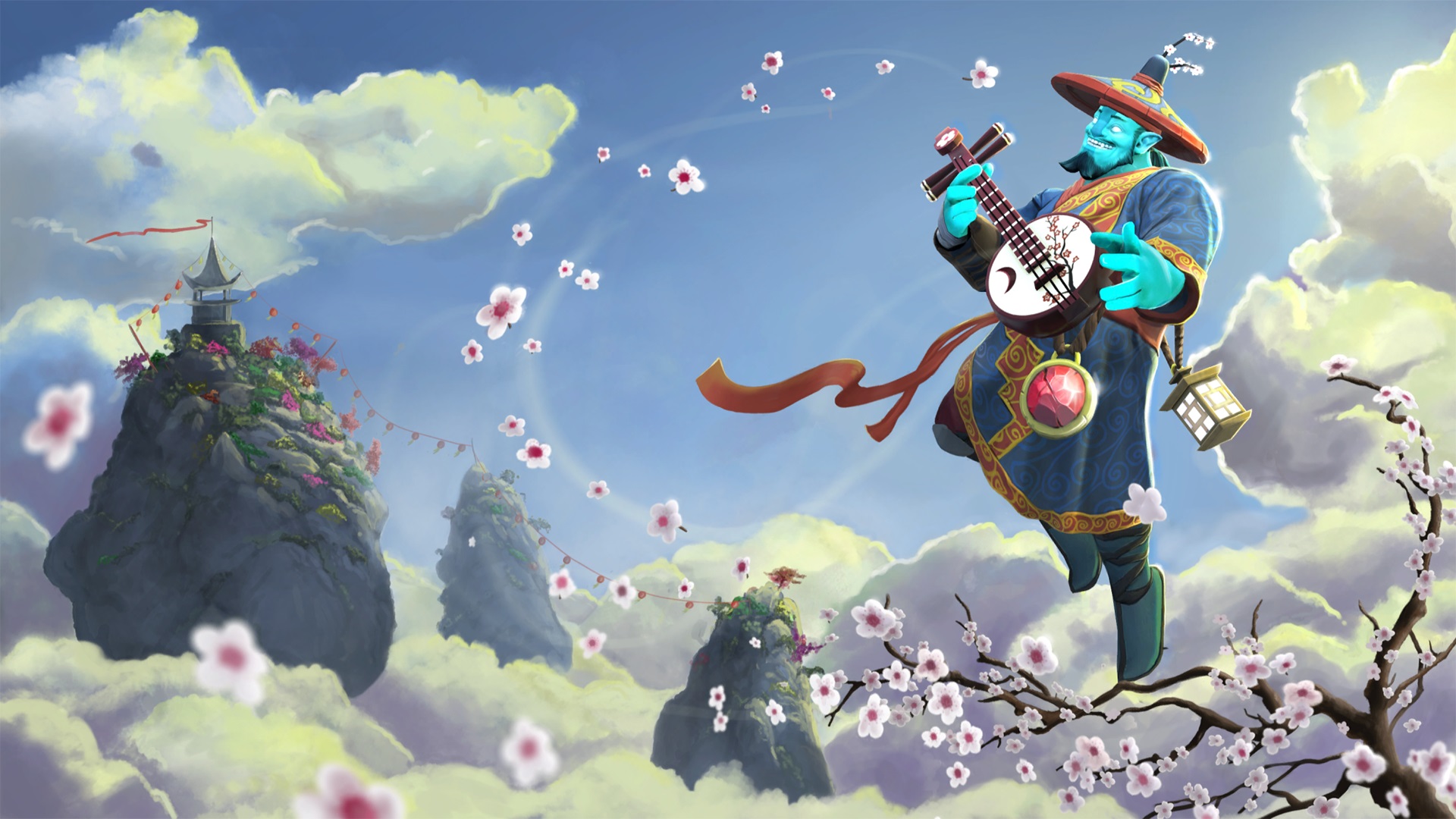 Ever since he was nerfed in early 2015, Storm Spirit's typical skill build has shifted quite a bit. His first ability, Static Remnant, is no longer as mana-efficient as it was before, since it now has a flat cost of 100 at all levels. This makes leaving it at level on early on far less appealing, although Overload is still maxed first. Either way, we get one point in Q first, to help with last hitting creeps. Overload also helps greatly in this regard, though it can also be used as an effective harassment tool.
We advise leaving Electric Vortex alone until after level seven, since it has a very low duration at level one. It does become useful going into the mid game, though, once Overload and Static Remnant are maxed out. It's decent stun that also grants you an Overload buff, so you can keep cranking out that damage while your target is disabled.
Investing into Ball Lightning should be a priority at every opportunity. Its mana cost stays the same regardless of skill level anyway, and only goes up the larger your mana pool grows. On the other hand, its jump speed increases dramatically per level.
Our recommended skill build is as follows:
Static Remnant
Overload
Overload
Static Remnant
Overload
Ball Lightning
Overload
Electric Vortex
Static Remnant
Level 10 talent: +1.75 Mana Regen
Static Remnant
Ball Lightning
Electric Vortex
Electric Vortex
Level 15: +80 Static Remnant Damage
Ball Lightning
Level 20: +30 Attack Speed
Level 25: 500 Distance Auto Remnant in Ball Lightning
A note on the level 25 talent choice: Auto Remnant is generally the better pick as it gives you free damage over a rather large area during teamfights. The Overload Pierces Immunity talent is a compelling option against BKB-heavy lineups, however, as it allows you to slow down and deal good damage to magic-immune targets such as carries.
In the eye of the storm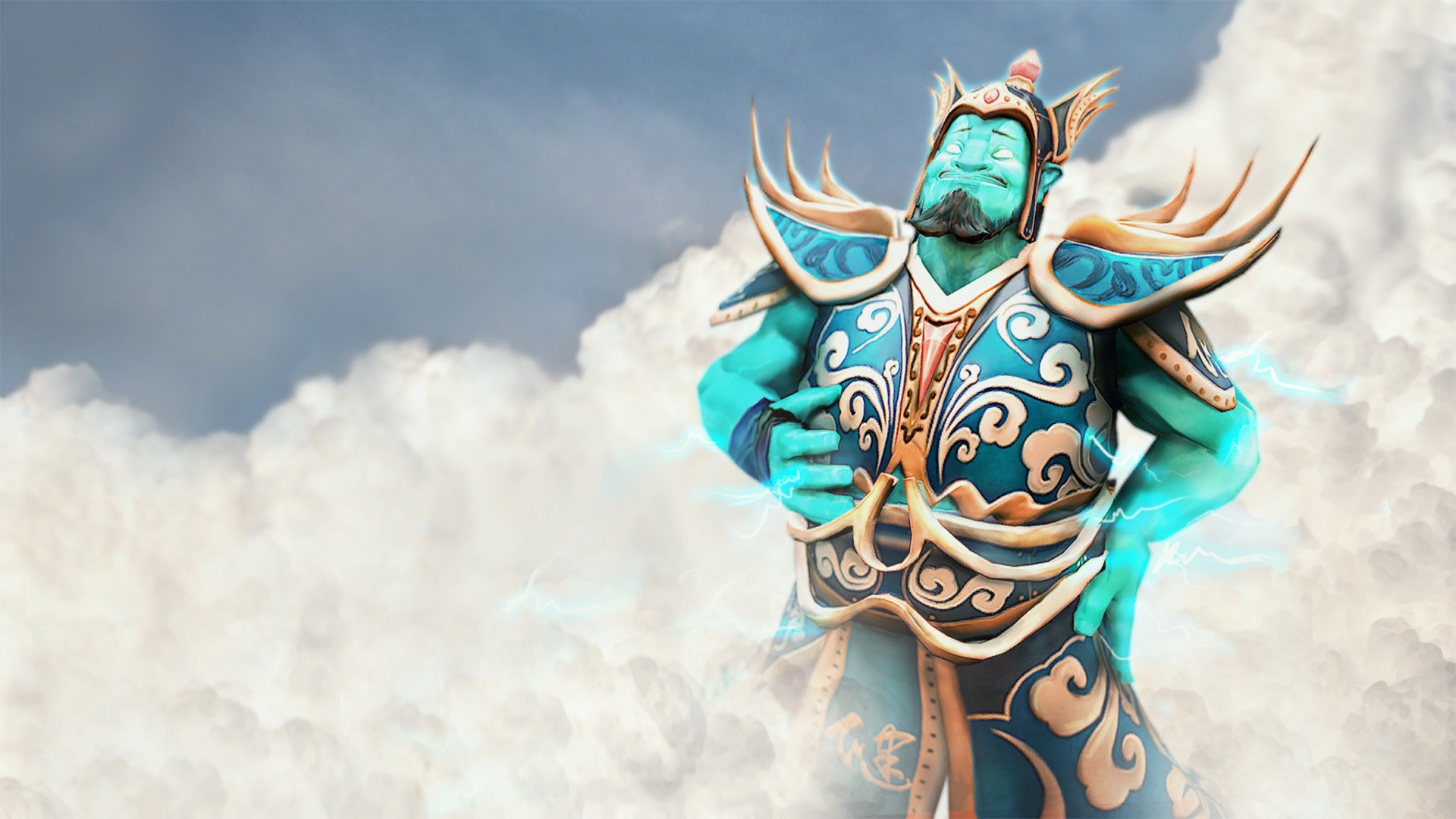 Storm Spirit is blessed with flexibility in terms of item choices, with two closely intertwined schools of thought at the forefront of his builds. Before getting into either one, though, you should work on purchasing a Kaya first and foremost. The increase it gives to Storm Spirit's mana efficiency across the board is much too great to be ignored, all for 1,900 gold—a small sum of money when you consider what it does for him.
The first route involves hitting the ideal purchase timing for Orchid Malevolence, thus focusing on maximizing his ganking ability as soon as possible with a powerful targeted silence. Since Orchid also doesn't give a particularly big flat increase to his mana pool, it also makes Ball Lightning cost less mana up front in the mid game. As an added bonus, it can be upgraded to a Bloodthorn later on in order to help against heroes with high evasion.
This build does leave him with a rather piddling health pool, unfortunately. Though Storm is invulnerable during the travel animation of Ball Lightning, it doesn't just instantly turn him into an unkillable hero early on. If he is unable to effectively control and bring down a key target in a gank attempt (or his teammates fail to back him up adequately for whatever reason), he will likely fall to enemy retaliation. To counter this, a Black King Bar is pretty much necessary—especially against area of effect stuns and disables.
The other route involves rushing a Bloodstone after getting your initial stat-boosting trinkets and upgrading your Boots to either a pair of Power Treads or Arcane Boots. Bloodstone gives Storm Spirit pretty much everything he could ever want (except magic immunity)—a huge boost to both health and mana, loads of passive mana regeneration, and of course the active ability Pocket Suicide in case he needs to bail out of a bad gank attempt or teamfight.
Getting the Bloodstone as your first core item ensures that you are able to get the most out of its charge-based design. Racking up kills early on can help you snowball really hard, and fight more often thanks to the increased regeneration. With enough Bloodstone charges, you could even die and respawn almost immediately for another go at things. If you're having a particularly good time in the laning phase and there are no heroes on the other side that really warrant getting a fast Orchid, consider Bloodstone as a mid-game pickup.
From there, nearly all his items become situational. Scythe of Vyse and Aghanim's Scepter greatly augment your ability to control key targets in five-vs-five engagements, and can even turn games around if your opponents don't at least try to play around them. Shiva's Guard gives you a large boost to armor, and the passive is great against physical damage carries. The active ability also helps you kite melee and short-ranged heroes.
For extra protection, there's always Linken's Sphere. Though it doesn't provide the blazing fast regen that Bloodstone does, sometimes it's worth passing that up in favor of a get-out-of-jail-free card against lineups with no area of effect abilities. It can even be useful in deep late-game situations, where enemy heroes will try to target you first in order to remove you from the picture entirely before your teammates have a chance to turn things around.
The spirit's boundless energy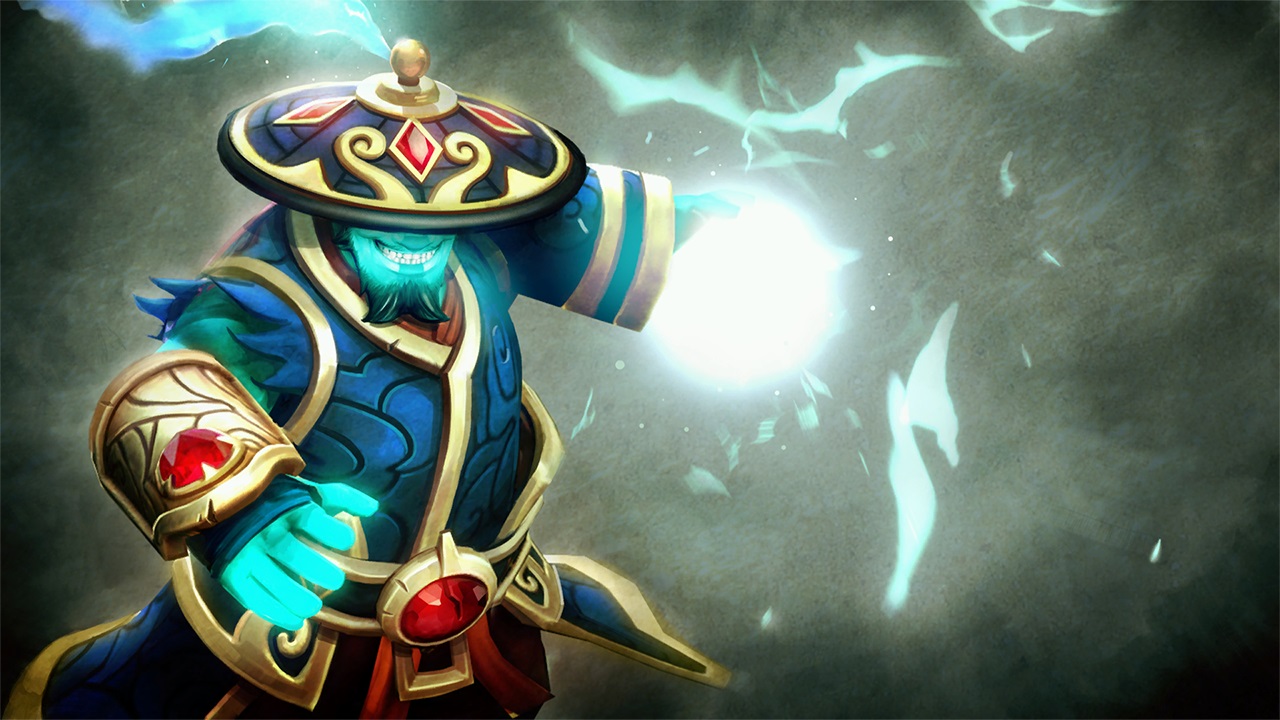 Killing heroes as Storm Spirit is actually a relatively simple task. Jump in from a reasonable distance with Ball Lightning to deal some damage and get in Electric Vortex range. Use Vortex on the target to prevent them from moving and fighting back. Leave a Static Remnant next to him for burst damage. In between all this, you will want to right click the target after each spell, in order to maximize the bonus damage that Overload provides. Rinse and repeat with more uses of Remnant and Ball Lightning, if the target proves to be sturdy.
Where it gets really tricky is the mana management department. Without mana, Storm Spirit becomes quite useless and turns into a sitting duck for the enemy to exploit. It's easy for newcomers to underestimate the total cost of using Ball Lightning from a long distance, and even short distance jumps done multiple times in quick succession can leave Storm out of gas in the worst places possible.
And of course, there's the ever-present danger of fast stuns and disables that threaten to ruin Storm's momentum during a gank attempt. BKB solves this for the most part, but the rest of the item does absolutely nothing for the gold and inventory slot cost. Keeping out of the range of these spells is essential for success as Storm Spirit, and it can be tricky to master even with constant practice. That's just his design, though: high risk, high reward.
Storm Spirit is wild and unruly. The crackle and spark of his electric personality can be heard throughout the battlefield, which can intimidate both the user and his foes in equal measure.
While he isn't quite in the same league as Invoker or Meepo in terms of mechanical difficulty, Storm is still far from a recommendable hero for beginners. A single misstep can leave the hero wide open and unable to fight back effectively, unless Bloodstone is used as an insurance policy.
But nobody can really say it isn't worth the effort. Storm is truly one of the most enjoyable heroes in the game, especially for those that get a real kick out of balling out of control and carrying their teammates to victory. Don't fear the Storm Spirit—learn to respect him, harness his power effectively, and keep him under control. If you do, Raijin Thunderkeg will reward you handsomely.