Nightfalls can be one of the most challenging activities in Destiny 2 on higher difficulties. Luckily for Guardians, they come with rewards to match. Each week, at least one Nightfall weapon will be on rotation and can drop from Nightfall completions. Higher difficulties have better odds, and Guardians brave enough to face Grandmasters will get an Adept version of whatever weapon's on tap that week.
During Season of the Lost, Bungie is reprising old weapons from Destiny, such as The Comedian and The Hothead, and pairing them with established Nightfall weapons like Shadow Price and Hung Jury. This means players have more reason to increase their reputation with Zavala and more weapons to add to their arsenal—if the RNG favors them, that is.
The Nightfall rotation changes at weekly reset every Tuesday, which brings new guns to chase and a new strike to brave. Here are the Nightfall weapons for this week.
What is the Nightfall Weapon this week? (Nov. 23 to 30)
Nightfall Weapon: The Hothead (Rocket Launcher, Arc) Hung Jury (Scout Rifle, Kinetic)
Nightfall Strike: Lake of Shadows
Champions: Unstoppable, Overload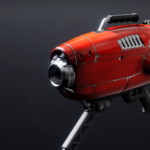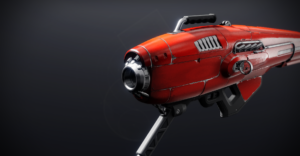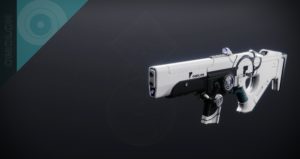 The Hothead
This returning Destiny rocket launcher is going to be familiar for older fans, and newer players will soon find a reason to remember its name as well. Like the seasonal weapon, Ascendancy, The Hothead can roll with Explosive Light, a perk that increases its damage and blast radius after picking up an Orb of Power and turned into the best option in the slot after the recent buffs. It can also roll with Vorpal Weapon, making it a solid Rocket Launcher to seek if you're willing to grind Nightfalls.
Related: The Hothead god roll and best perks in Destiny 2
Hung Jury
This Kinetic Scout Rifle is one of the few guns that can roll Firefly—the only outside of Ace of Spades and the Vault of Glass weapons. Although Firefly does steal the show, the Hung Jury also boasts a formidable perk pool, and the Adept version from Grandmaster gets the extra benefit of Adept mods.
Hung Jury can boast some very good combinations. Firefly is handy and entertaining in lower-level content, but rolls such as Rapid Hit/Explosive Payload or Surplus/Wellspring are reliable perks across all levels and will still pack a punch.
Despite its good perk pool, however, Hung Jury is still a Scout Rifle. This may make it less suited for general crowd control than automatic weapons such as Auto Rifles or SMGs, but it's a good option in its category, particularly against other scouts in the same slot. In addition, the damage buffs against rank-and-file enemies give it some much-needed firepower on the side.