PGL, the tournament organizer of the next Valve Major in Krakow, has added yet another great innovation to CS:GO during the Major Offline Qualifier—an interface created specifically for the benefit of coaches.
On the side screen, coaches are able to see all five points of view (POVs) from the players, and a comprehensive in-game map of their own. The players' POVs are also specialized onto the viewing screen with the command cl_draw_only_deathnotices (1) enabled, meaning that extraneous info is excluded for visual purposes.
Now, coaches will no longer have to pace back and forth to see exactly what their players are doing mid-round and what's happening in tense situations. Teams may also need to adjust their use of tactical timeouts because of how much the screen can "buff" coaches.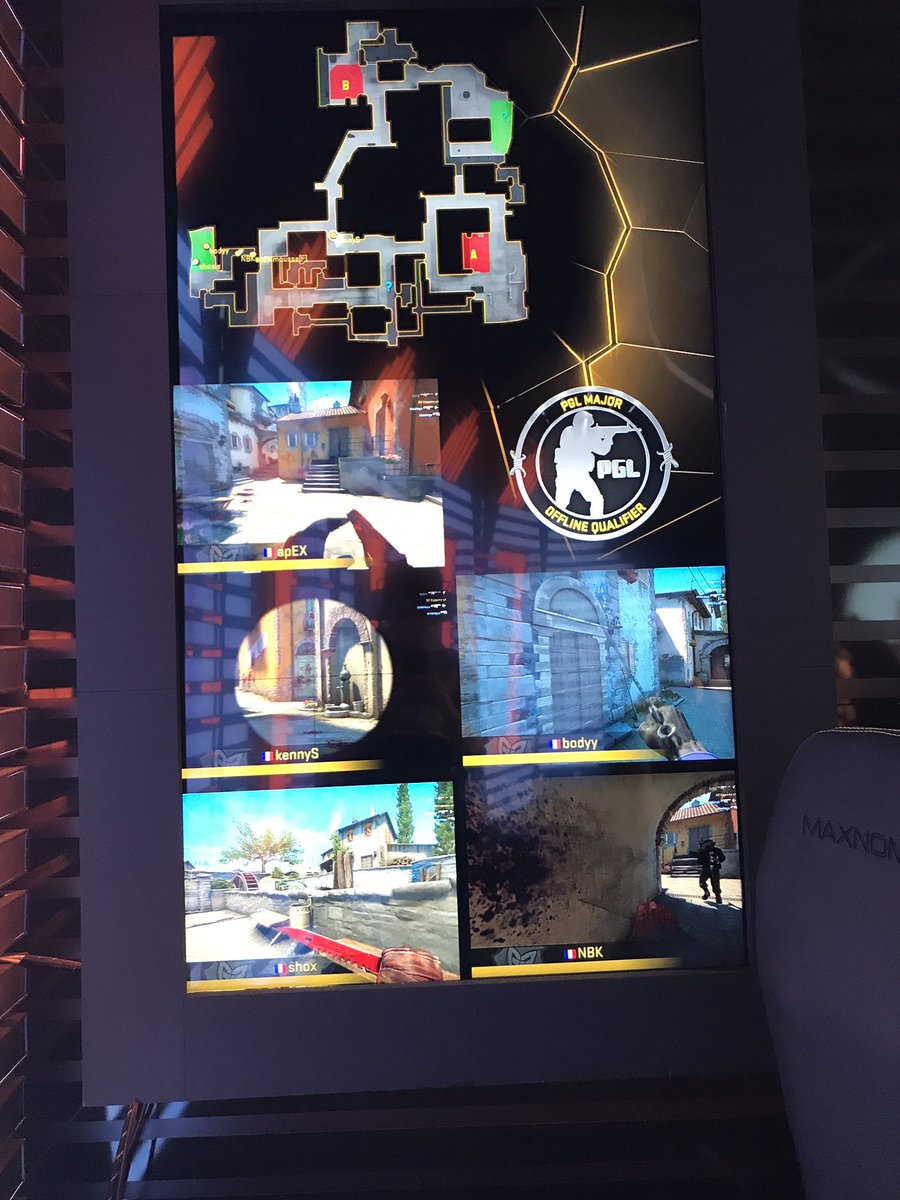 If you're wondering whether opposing teams can see the screens, don't worry; they're situated back-to-back by a wall separating both teams. This way no stray eyes will need to be accounted for.
PGL's addition could help coaches analyze enemy positioning, timing, utility, and playstyle trends even though coaches are still unable to talk to the players during the match. As a result, coaches could have a much more effective role in helping players during tactical timeouts.
Let's hope that the sixth team screen is here to stay in Counter-Strike.