Three awesome new bundles are available in Call of Duty: Warzone's store as part of its crossover event with Godzilla vs. Kong, Operation Monarch.
Tracer Pack Operator skin bundles inspired by Godzilla, Kong, and Mechagodzilla are all available now, including numerous blueprints, stickers, and more. But the true prize is for those who are willing to spend the coin on all three.
"Purchase any two Bundles to receive the exclusive 'Godzilla vs. Kong' Weapon Sticker and the "Superspecies" Player Title," Activision said. "Grab all three, and you'll receive a Legendary 'Apex Phase Rifle' SMG, one that could make a colossal statement in close-quarters engagements."
The bonus rewards will then be available in-game after a restart. All three of the bundles can be found in the CoD Store for 2,400 CoD Points apiece. The only way to unlock the items in the bundles is by purchasing them with existing CoD Points or real-world money.
Here's what's in each of the bundles.
Tracer Pack: Godzilla Limited Time Bundle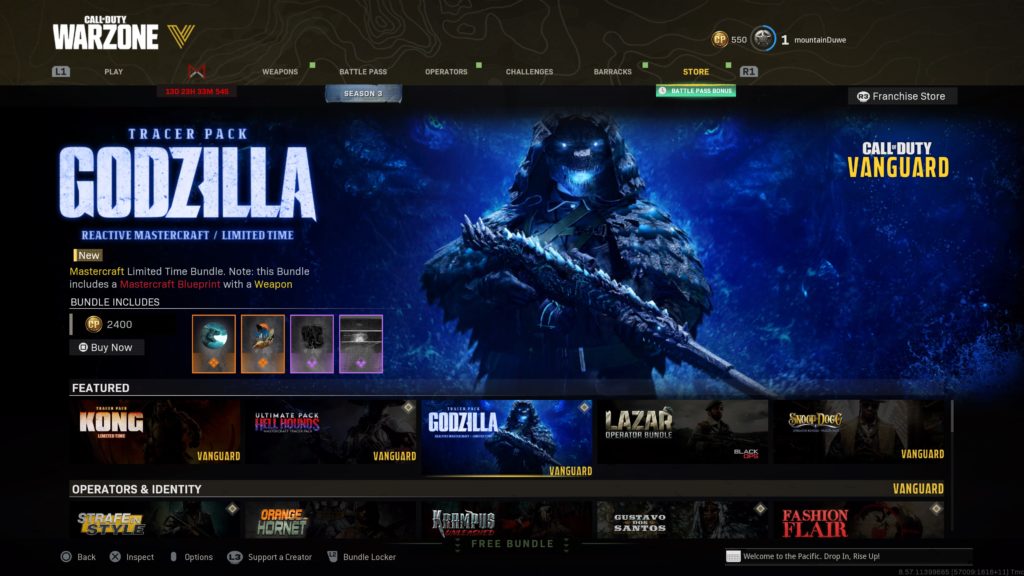 Godzilla Operator skin
Breath of Godzilla mastercraft blueprint
Awakened Alpha legendary LMG
Gojira Stomp finishing move
Protector of Earth calling card
Two Sprays
Godzilla Heat Ray animated emblem
Big Mistake MVP highlight
Tracer Pack: Kong Limited Time Bundle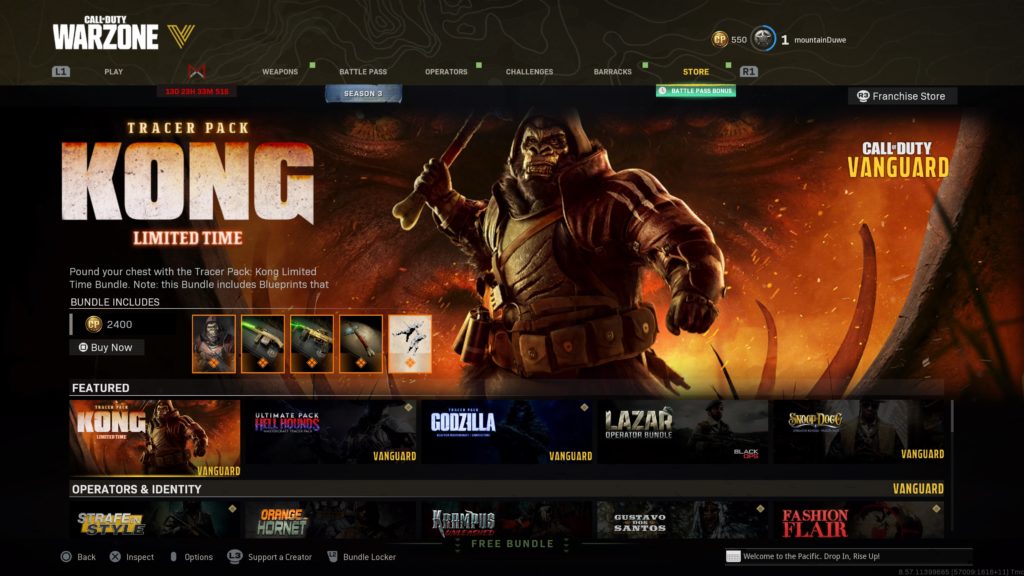 Kong Operator skin
Three Legendary Weapon Blueprints

Temple of Kong sniper rifle
Skull Island Shaker SMG
Kong's Scepter axe melee weapon

Gravity Inversion finishing move
Primal Power spray
Jia's Doll weapon charm
Kong Road animated emblem
Watch Your Back highlight intro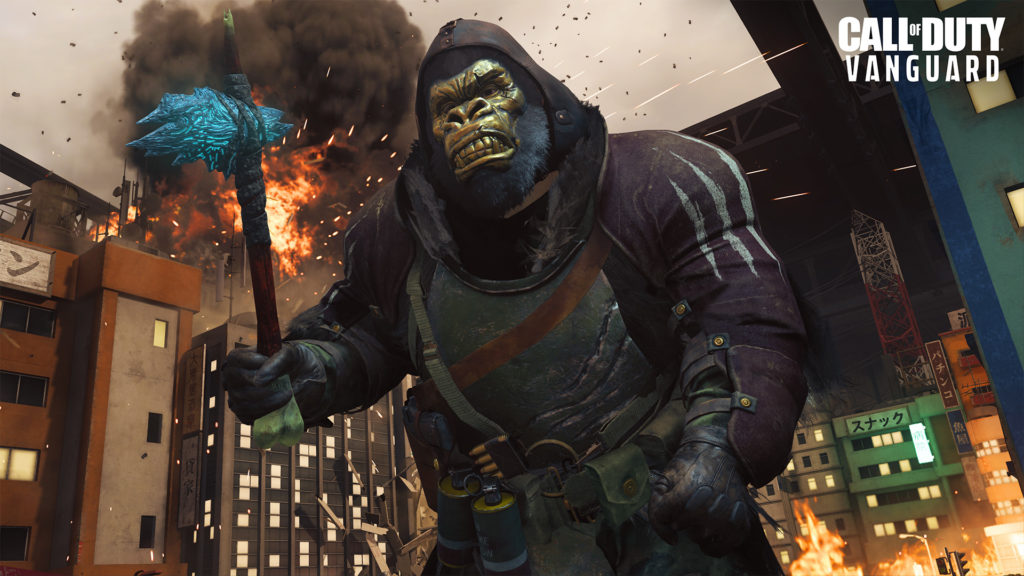 Tracer Pack: Mechagodzilla Limited Time Bundle
To find the Mechagodzilla skin, navigate to the Operation Monarch tab in-game in Warzone and then press the Square button (X on Xbox) to open up the bundles and buy them.
Mechagodzilla Operator skin
Cybernetic Destroyer legendary assault rifle
Neural Uplink legendary SMG
Nanometal Tail Blade melee weapon
Network Uptime watch
Mechagodzilla Head charm
Evolving Together emblem
Machine Learning MVP highlight
Rival Protocol highlight intro