Apex Legends' hectic gameplay and class system aren't the only factors behind the game's success. Its cosmetics-based monetization system allows players to show off their sense of style and lets developers make a profit without affecting the gameplay experience negatively.
During Apex's launch in 2019, there were only a handful of skins available for each legend. Most of them were practically recolors and didn't change anything about a legend's character. Once the game became stable enough, Respawn Entertainment focused more on creating unique skins that would change the spirit of the game.
Pathfinder was one of the harder legends to come up with creative skins because of his limited design space. Though one could argue you could always experiment with out-of-character elements, Respawn usually tries its best to keep all the legends distinguishable even with their most unorthodox skins.
We've gathered the rarest Pathfinder skins in the game, so you can look even cooler while crossing a zipline. Some of these may not be available for purchase, since some are tied with seasonal events or battle passes. It's unlikely for a battle pass skin to come back to the in-game shop, but seasonal event skins have a chance of returning around the same time they were released.
Limited-time/seasonal skins
The following skins were introduced to Apex during seasonal or in-game events. They were either obtainable through in-game challenges, Apex packs, battle passes, or simply as a reward for performing an action.
Each new event-related skin is a candidate for becoming rare since it isn't entirely clear whether they would ever be available again through the in-game shop. These skins are also an excellent way to show off how long you've been playing Apex, which can strike fear into your foes' hearts.
War Machine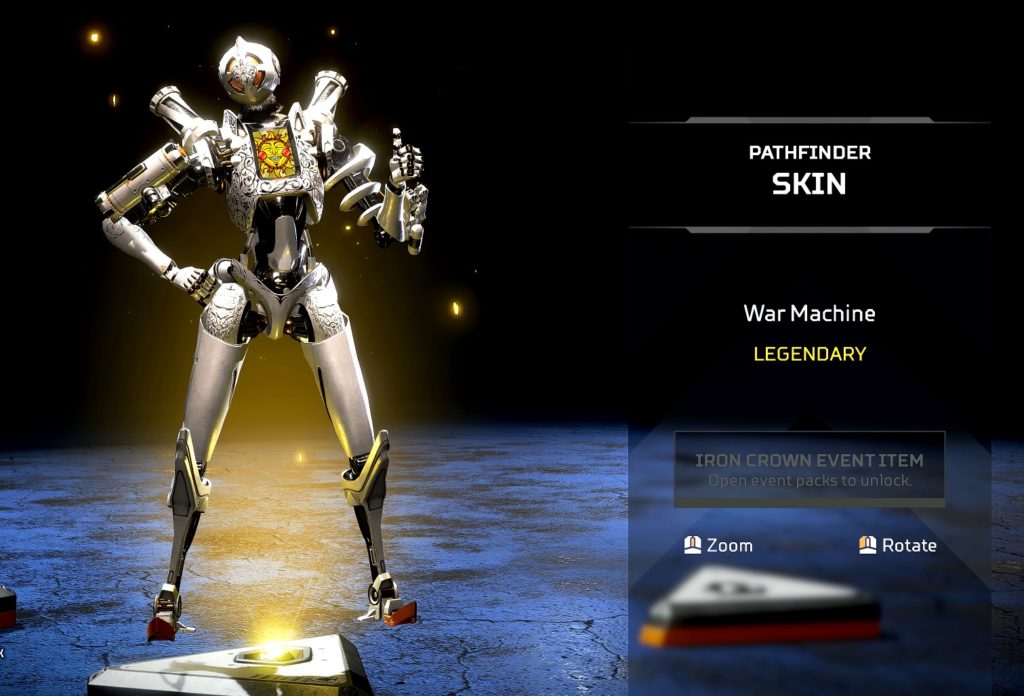 Iron Man fans may be disappointed in this one since it looks quite different than Marvel's War Machine. It's still one of the most detailed Pathfinder skins, though, and it was only available throughout the Iron Crown collection event.
Pathfinder almost looks like a crusader covered in white, and the carvings around his body make him even more dangerous.
The Burgundy Knight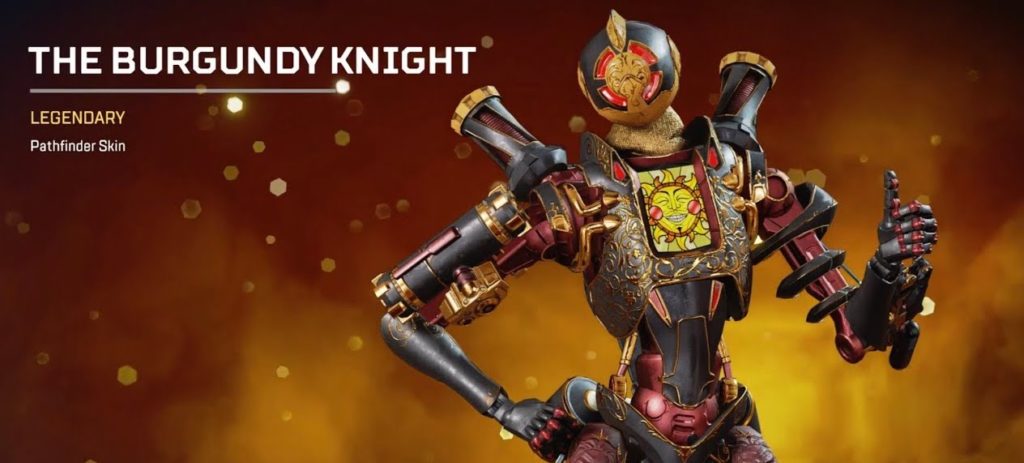 The Burgundy Knight Pathfinder skin was added to Apex during the War Games Thematic event in 2021. The skin is a recolor of Pathfinder's War Machine skin, featuring red, black, and gold colors.

The Burgundy Knight auctioned for 1,800 Apex coins during the event.
SRVN MRVN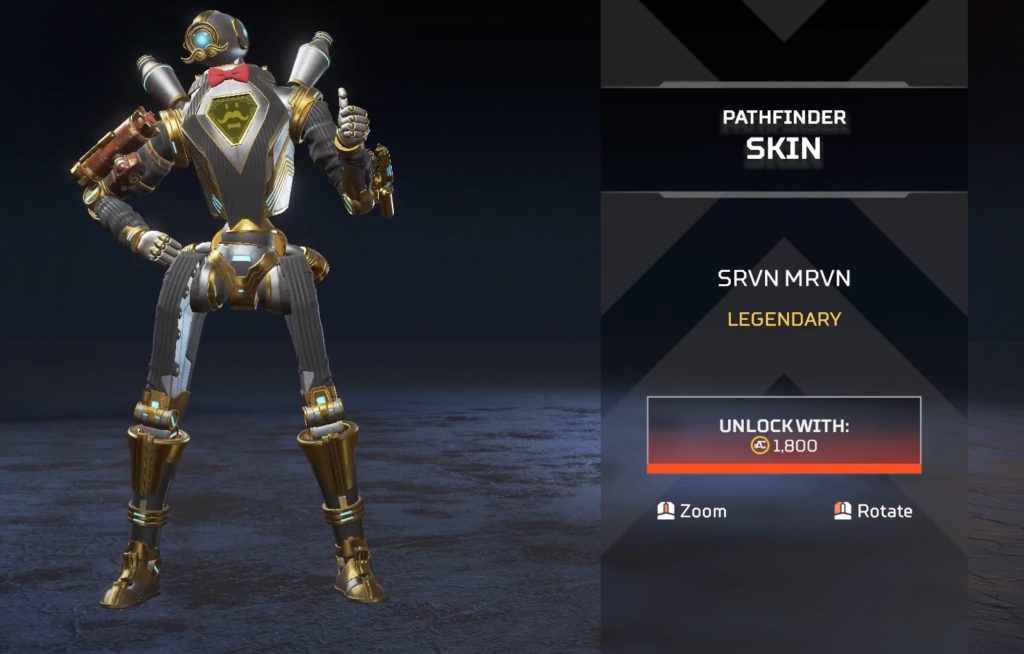 You don't always get to suit up in battle royale games since once you jump off the plane, all hell breaks loose.
Respawn introduced SRVN MRVN as a part of the Grand Soirée event in January 2020. Pathfinder seems dapper in what looks to be a suit from the '90s and may make you use phrases like "thy" and "thou" more often.
Friendly Fire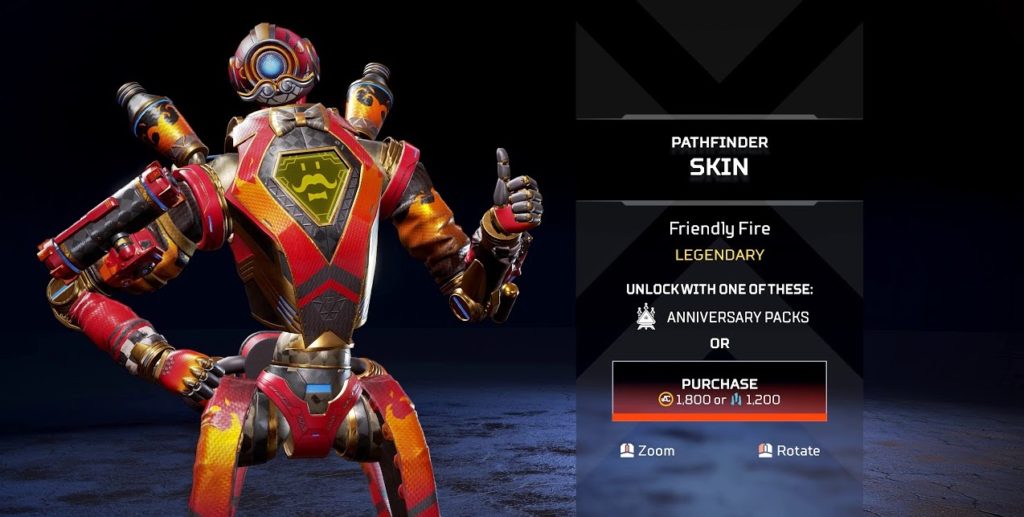 The Friendly Fire skin for Pathfinder was added to Apex during the 2021 Anniversary event. Friendly Fire is a recolor of the legend's SRVN MRVN skin. This one features more red tones with some golden touches.

The Friendly Fire skin was available during the Anniversary event for 1,800 Apex coins or 1,200 crafting materials.
Plastic Fantastic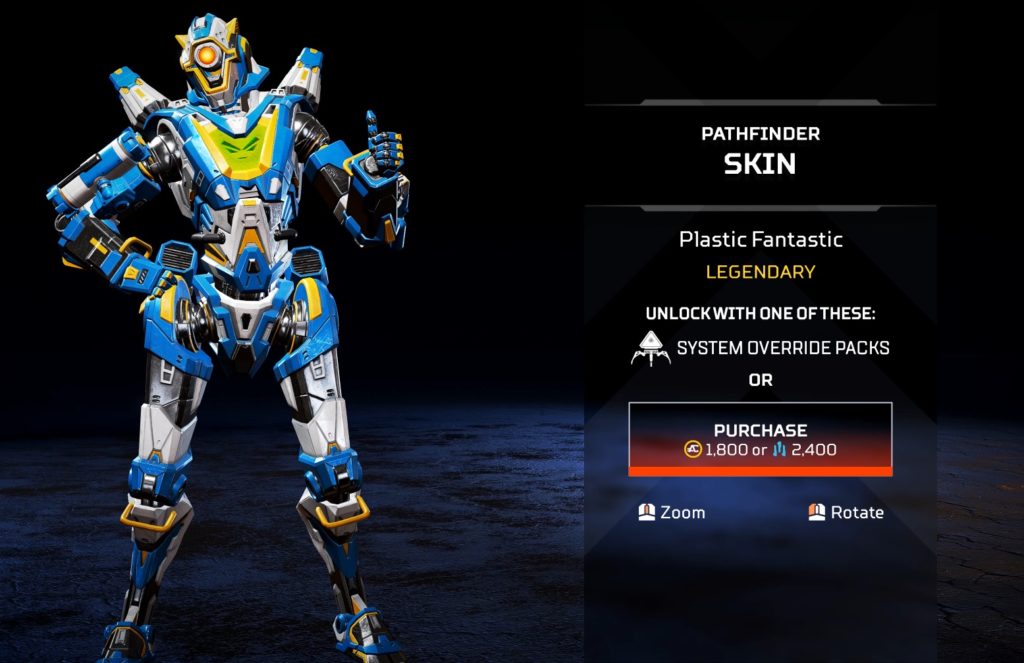 It took a while for Respawn to add a Pathfinder skin that had a Transformers vibe.
The company finally delivered on its potential during the System Override event in March 2020. Plastic Fantastic features vivid blue and white colors that make Pathfinder look like he may transform into a car if you shoot at him.
Full Throttle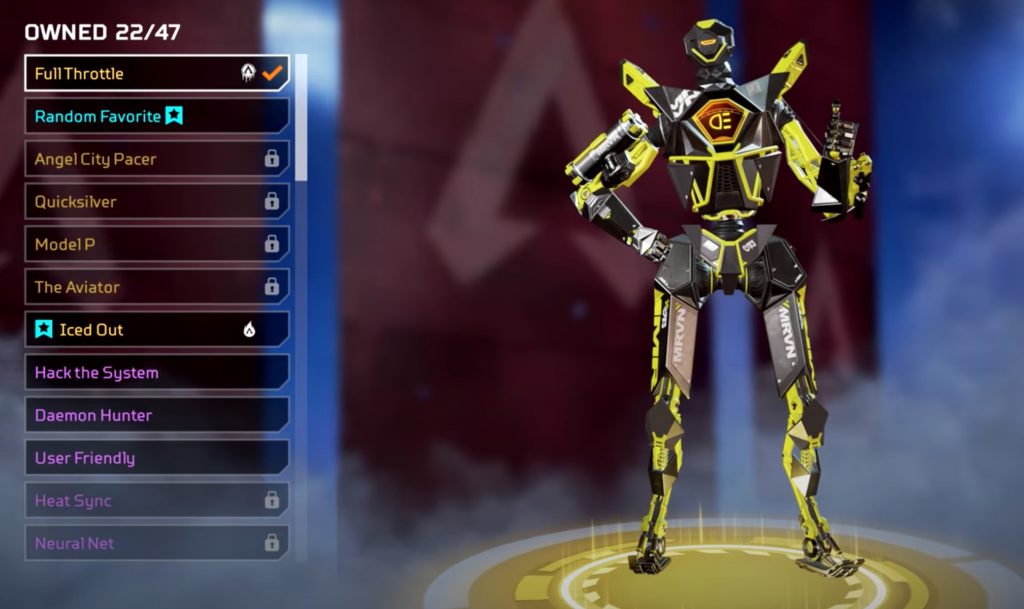 The Full Throttle skin features Pathfinder in a black and yellow futuristic design.
Full Throttle was added to Apex in season six. The players could unlock the skins by leveling up the season's battle pass to 25.
Memoir Noir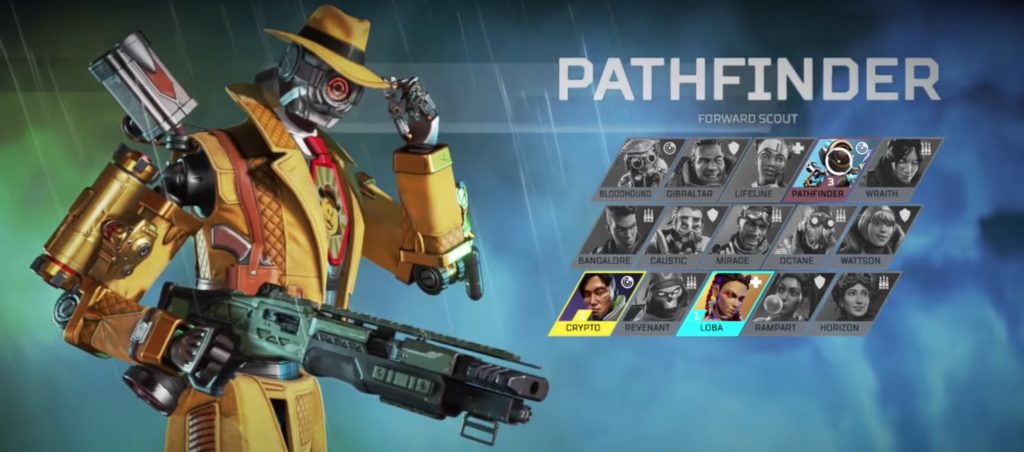 The Memoir Noir skin for Pathfinder was added to Apex during the 2021 Fight Night event. The skin was available for purchase throughout the event for 2,400 Crafting Metals.
The skin features Pathfinder in a yellow detective outfit which makes him look like an alternate-reality inspector gadget.
Mechameleon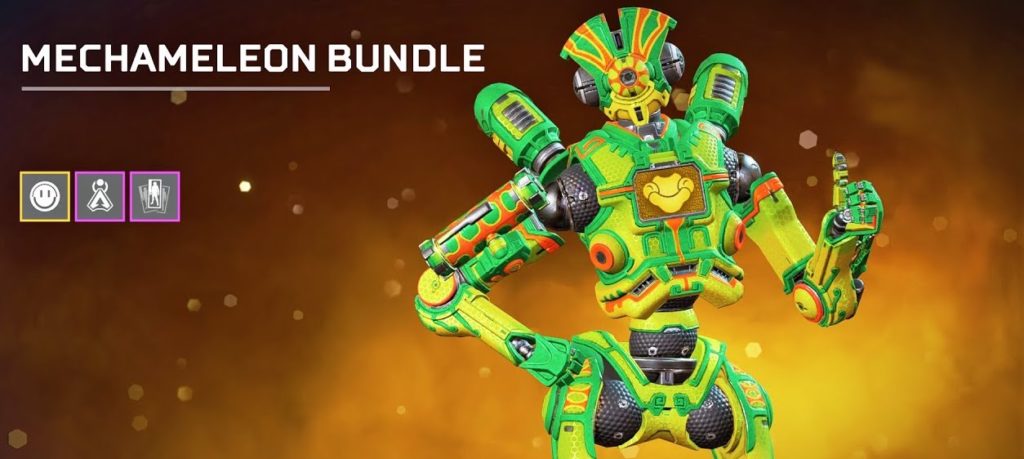 The Mechameleon skin for Pathfinder was added to Apex during the 2021 ALGS Championship Sale. The skin featured Pathfinder in a green chameleon suit and was auctioned for 2,500 Apex coins.
This rare skin was only available for purchase once and it hasn't returned to the in-game shop after the 2021 ALGS Championship Sale.
P.A.T.H.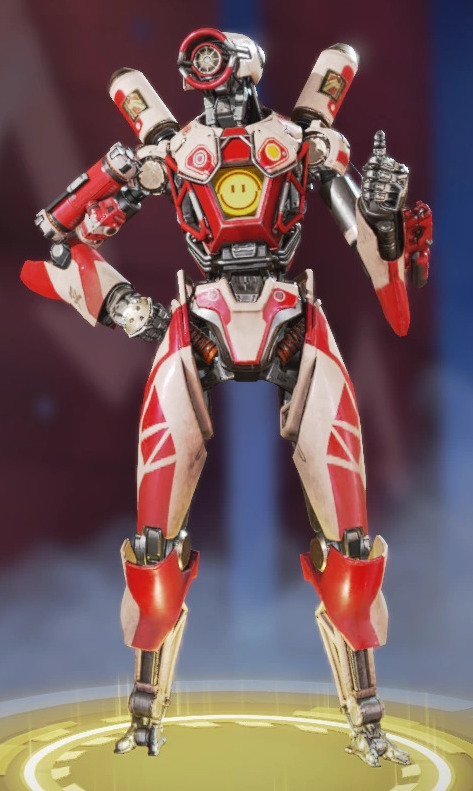 The P.A.T.H. skin for Pathfinder was available for Nintendo Switch users between March 9 and May 4, 2021. The skin features Pathfinder in a red-white suit like the Nintendo colors.