The Revival Catalyst will be introduced to World of Warcraft: Dragonflight with the launch of Patch 10.0.5, giving players the opportunity to turn gear into tier set pieces. If you've missed out on tier loot earlier in the expansion, or are looking to add higher item level versions of gear you may already have, the Creation Catalyst will allow you to freely add more flexibility to your character's loadout.
The Revival Catalyst will require players to complete a brief questline before they gain access to it. But once you've finished the prerequisites, you can always return to the Catalyst in Thaldraszus.
Here's where to find the Revival Catalyst in WoW: Dragonflight.
Where to find the Revival Catalyst in the Dragon Isles
Just like Shadowlands' Creation Catalyst before it, the Revival Catalyst will be found in a high-activity zone. Players won't have to travel far from the Dragon Isles' capital city of Valdrakken to access the Revival Catalyst since it can be found just east of the city in the Tyrhold subzone of Thaldraszus.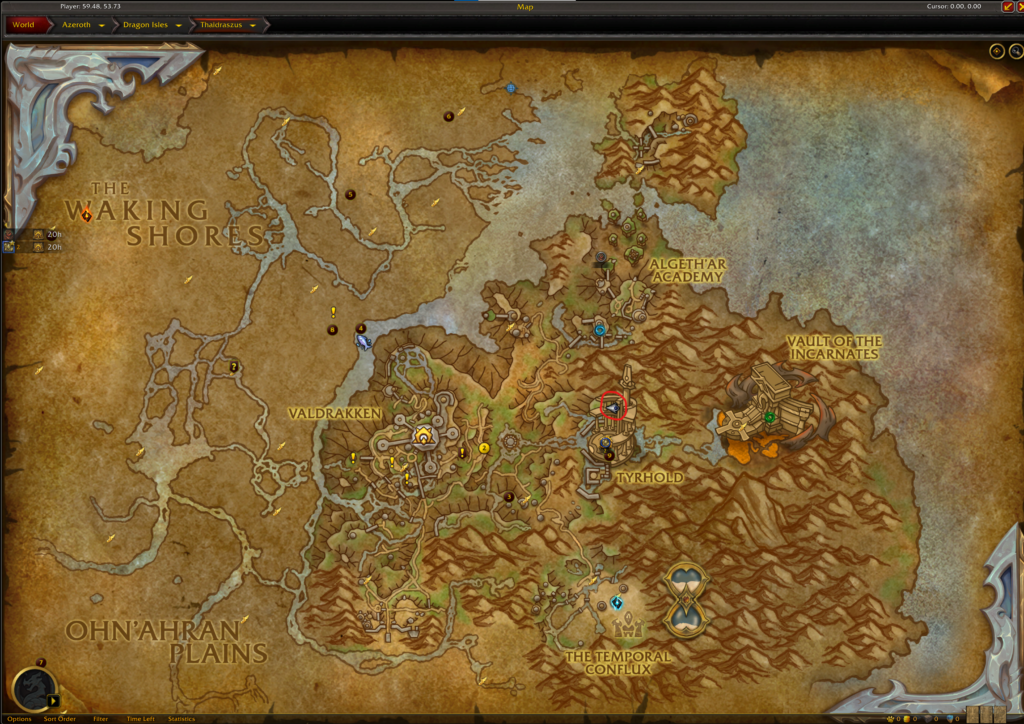 The coordinates for the Catalyst's entrance are [59, 53]. Upon arriving at those coordinates, you can enter the structure in which the Catalyst is housed and use it whenever you require the use of it.
Related: Best Marksmanship Hunter talents and build in WoW: Dragonflight
The Revival Catalyst works identically to the Creation Catalyst in Shadowlands Patch 9.2. Simply place a piece of non-tier gear into the Catalyst, and as long as you have an available charge, you'll be able to turn an item from the Head, Shoulders, Chest, Hands, or Legs slots into an item-level appropriate piece of tier gear. Pieces of gear from beyond those slots will also turn into raid gear, so if you're looking to complete a transmog set from the Vault of the Incarnates raid, the Revival Catalyst will help you accomplish that goal.