The mechanics in Teamfight Tactics Set 5.5 Reckoning: Dawn of Heroes will receive a huge overhaul—never before seen for a midset update.
Scheduled to release on July 21 via Patch 11.15, the TFT Set 5.5 Dawn of Heroes midset update will remove four gold starts and increase the chances for a Stage 4-2 Armory. The update will completely remove Shadow items, adding new Radiant items, a Divine Blessing, and a Tome of Emblems book by Urf. The specific stats are subject to change prior to launch.
Here's every new TFT Set 5.5 mechanic that players need to know about.
Radiant items
Now is the time to say farewell to Shadow items. With the launch of Set 5.5, Radiant items will replace Shadow items. These items are ridiculously strong and come with no drawbacks—except that players can only equip one of these items. Riot revealed three of the TFT Radiant items today: Radiant Rabadon's Deathcap, Radiant Quicksilver, and Radiant Banshee's Claw.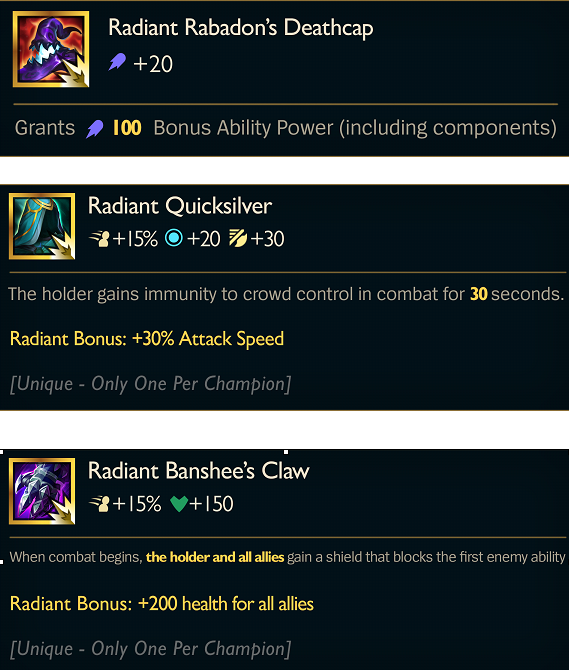 Radiant Rabadon's Deathcap: Grants 100 bonus ability power (including components)
Radiant Quicksilver: The holder gains immunity to crowd control in combat for 30 seconds. A Radiant bonus provides 30 percent attack speed
Radiant Banshee's Claw: When combat begins, the holder and all allies gain a shield that blocks the first enemy's ability. A Radiant bonus provides plus-200 health for all allies.
Related: TFT Set 5.5 Radiant items: Full rundown and updates
Players will get a chance to grab a Radiant item at Stage 3-6 via an Armory with five Radiant item options. Items like Quicksilver and Locket of the Iron Solari, often considered meta-specific or utility, contain a Radiant bonus in addition to their increased abilities.
Divine Blessing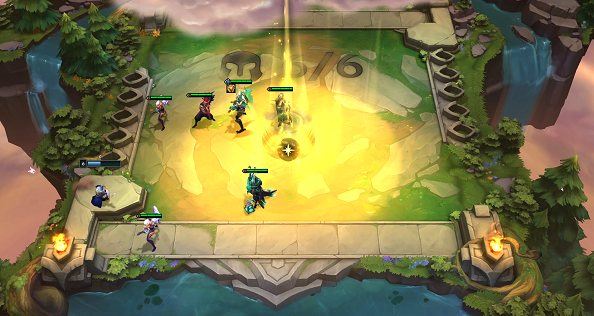 Divine Blessing is a new TFT Set 5.5 mechanic that activates once a player's HP drops below 40. Shining upon the battlefield, a Divine Blessing loot orb may contain a combination of components, gold, consumables, a spatula, and champions.
Related: TFT Set 5.5 Radiant Blessings cheat sheet: Full rundown of game's newest mechanic
A Divine Blessing orb was designed as a means to assist players who have dropped below 40 health, creating potential comebacks and exciting decision-making opportunities.
Tome of Emblems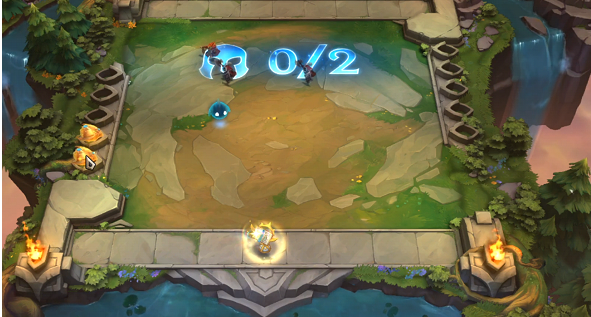 Written by Urf, the Tome of Emblems is a rare drop from either a Radiant Blessing or a gold orb. Players should sell the Tome of Emblems for an Armory containing a total of four emblems. If the Tome of Emblems drops from a rare gold orb, players will need to have one bench space open to access its contents.
Emblems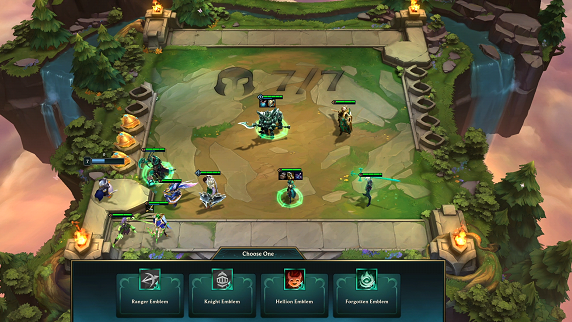 Shadow items are gone but some of the traits remain. To compensate for the lack of Shadow items and a Shadow spatula, the TFT design team has placed emblems in the game for these traits as an option within an Armory.
Emblems for the remaining non-five-cost traits that don't have a Spatula pairing are also being added to Armories in the Set 5.5 midset update. These include Brawler, Draconic, Invoker, and Ranger.
---
Players can test out the TFT Set 5.5 Reckoning: Dawn of Heroes mechanics on the PBE server starting around July 7. The live server midset update will take place on July 21 via Patch 11.15.