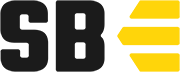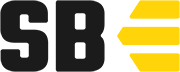 This article is brought to you by StatBanana, the best Overwatch strategy tool.
---
After the halfway point in a stage, the
Overwatch
League starts to get serious. Week four is where wins matter more than ever and even map differential (singular maps won by teams) can push a team out of a playoff spot. The top eight teams in stage one will
go on to battle it out in the recently-revealed playoff bracket
. While the current top five teams are likely to make it to the playoffs, the sixth through
15th
spots in the standings are theoretically up for grabs since the teams are so close. It's been a strange, unpredictable stage of the
Overwatch
League—and these five matches demonstrate that more than ever.
New York Excelsior vs. San Francisco Shock (March 8, 9pm CT)
The New York Excelsior are floating on air after becoming the only team thus far (as of week three's completion) to
clinch a spot in the stage one playoffs
. The Vancouver Titans and Atlanta Reign are hot on their tails, and so are the San Francisco Shock, who are in fourth place in the league's standings. The Shock have surprised many analysts who doubted their acquisition of DPS players in a triple-triple (three healer, three support) meta. Damage dealers like Kim "Rascal" Dong-jun have shined on Brigitte and new additions, like support Park "Viol2t" Min-ki, have proven their coaches right. The NYXL have been in top form, however. Main tank Kim "Mano" Dong-gyu has been consistently enabled by his team to demolish enemies—it'll be up to the Shock to put a stop to his freedom in order to clinch a win.
Dallas Fuel vs. Shanghai Dragons (March 8, 10:30pm CT)
Scheduling, no matter how weird, can sometimes bring the best matches. You're not seeing double: The Dallas Fuel and Shanghai Dragons played each other last week. Dallas took the win (3-2) in a close series, showing off their superior shotcalling and organization. Shanghai will be looking to rectify mistakes made in last week's match and put a spotlight on their victories. Resident D.Va and Sombra expert Yang "DDing" Jin-hyeok was a nightmare for the Fuel and they'll likely work to counter him this match. Dallas' support line, Benjamin "uNKOE" Chevasson and Jung "Closer" Won-sik, worked overtime keeping their teammates alive and away from DDing's EMPs. Shanghai's goal should be to shut down that healer line as quickly as possible—if they do that, they may just bring home a win in this rematch.
Los Angeles Valiant vs. Houston Outlaws (March 9, 2pm CT)
Some matches are about pride. The Los Angeles Valiant have been having a rough season, going winless in their games so far and being the only team (as of week three) eliminated from stage one playoff contention. The Outlaws have had a similarly rough start, but have managed two wins against the Hangzhou Spark and Florida Mayhem. Houston teeters at 16th in the league standings (out of 20) and playoff entry is highly unlikely. For Valiant, this is a match they can't afford to lose—taking no wins in the first stage drastically reduces their chances of season playoff contention. Valiant's hopes are on standout support Kim "Izayaki" Min-chul, who can likely best Houston's Shane "Rawkus" Flaherty on Zenyatta. Houston aren't an easy win for the Valiant, though. Austin "Muma" Wilmot's main tank play may outpace Valiant's Koo "Fate" Pan-seung, who's consistently the first to fall in many teamfights.
Hangzhou Spark vs. Toronto Defiant (March 9, 6:30pm CT)
While the top and bottom of the league standings bring some serious heat, the middle is where the real fun is. The Toronto Defiant are tied for seventh place—one tick above the playoff cutoff—while the Spark rank 11th. Only one win separates them in this incredibly fluid race for the playoffs. The team that wins this showdown will have the best chance to move up in the standings. The Hangzhou Spark defeated the Los Angeles Gladiators last week and seemed to be back in form after a loss to the San Francisco Shock. Meanwhile, the Toronto Defiant are bolstered after a win against the Boston Uprising. Keep an eye out for a serious Brigitte battle between Spark's Park "Bazzi" Jun-ki and Defiant's Lee "Stellar" Do-Hyung to see who can set their teams up for success.
Paris Eternal vs. San Francisco Shock (March 10, 2pm CT)
San Francisco are looking for a playoff spot and the Eternal want to regain some dignity. Paris weathered a difficult 4-0 loss to Atlanta in which DPS player Daniel "Dafran" Francesca
stunted on them with a creative Zarya Graviton Surge
. To put it lightly, the loss was an embarrassment for a team widely considered to be the best at the triple-triple composition. If the Shock win their match against NYXL earlier in the week, they clinch a playoff spot, and this match will be for pride. For Paris, winning this match puts them back in playoff contention—defeating a powerful Shock team may bring them back some clout as well. Eternal's current Zarya player, Terence "SoOn" Tarlier,  will have to step up his game to face Jay "Sinatraa" Won, who's widely considered the best Zarya in the league. Luckily, his Paris teammate Finnbjörn "Finnsi" Jónasson has consistently shown he can change the pace of a fight with his D.Va play, from Self-Destructs to devouring enemy Graviton Surges.