Sixteen teams from across North America, South America, Europe, and Africa are competing in the PUBG Mobile World Invitational (PMWI) West 2021 from July 22 to 25. It has a charity prize pool of $1.5 million that is powered by Gamers Without Borders and will be donated to different charities to aid efforts in bringing vaccines to underdeveloped regions.
The teams will play 20 matches across the four days in Erangel, Miramar, and Sanhok. You can tune into the competition on PUBG Mobile Esports' YouTube, Facebook, and Twitch channels from 9:30am CT. 
Related: PUBG Mobile Global Championship (PMGC) 2021 unveiled with $6 million prize pool
Here are the overall standings and the scoreboard per match of the PUBG Mobile World Invitational West 2021.
Overall Standings
Here are the overall standings of the PMWI West after 20 matches. The invitational has ended with Brazil's Alpha7 Esports taking first place.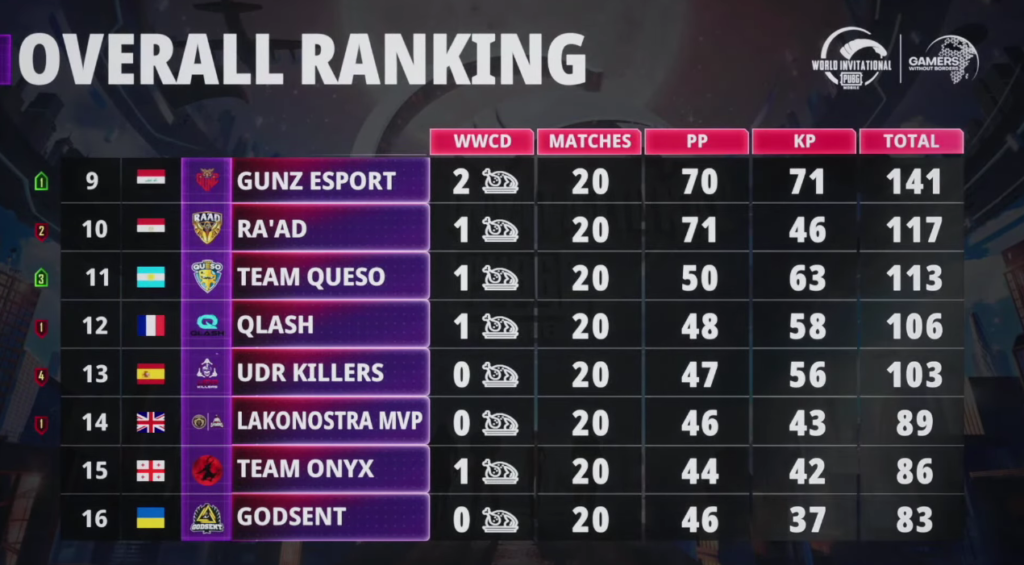 Most valuable player (MVP)
Bulat "KnowMe" Sharafutdinov was adjourned as the MVP of the PMWI West. He did an average of 1.7 kills and 404 damage across the 20 matches of the invitational. He also had an impressive average survival time of 19 minutes and 44 seconds.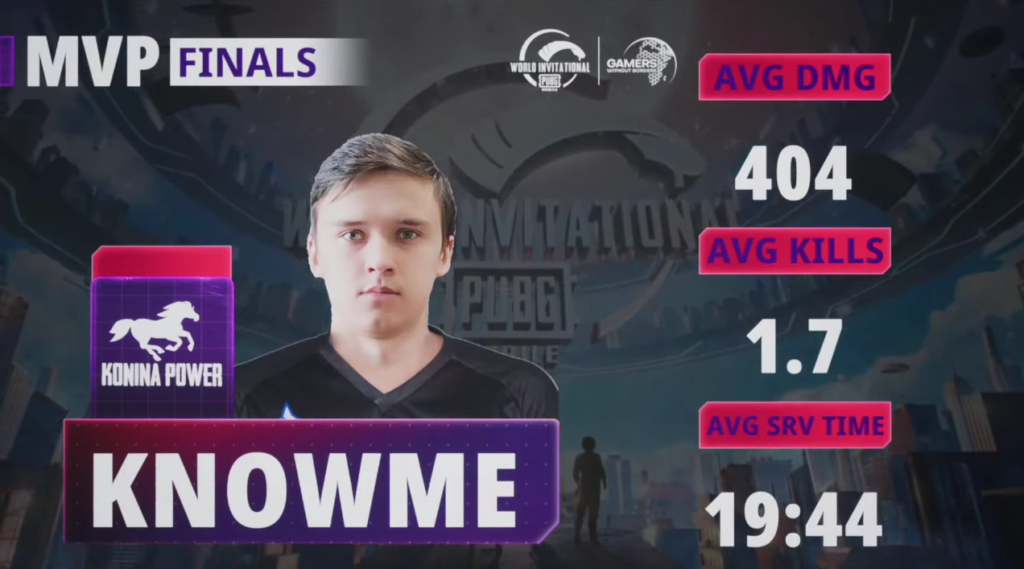 Scoreboard per match 
July 25 (Day four)
Match five: Erangel
The results for this match wasn't shown on the stream.
Match four: Miramar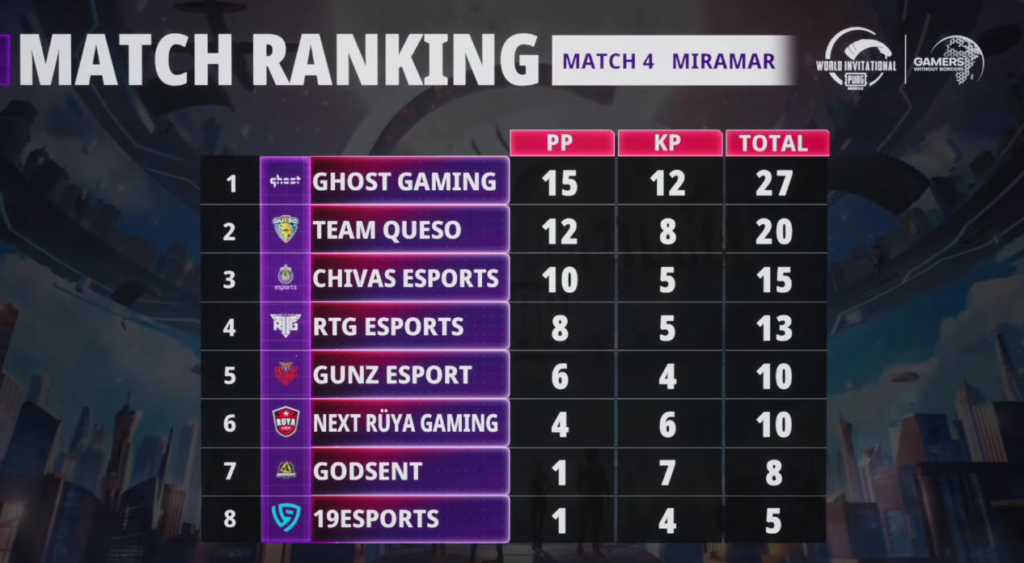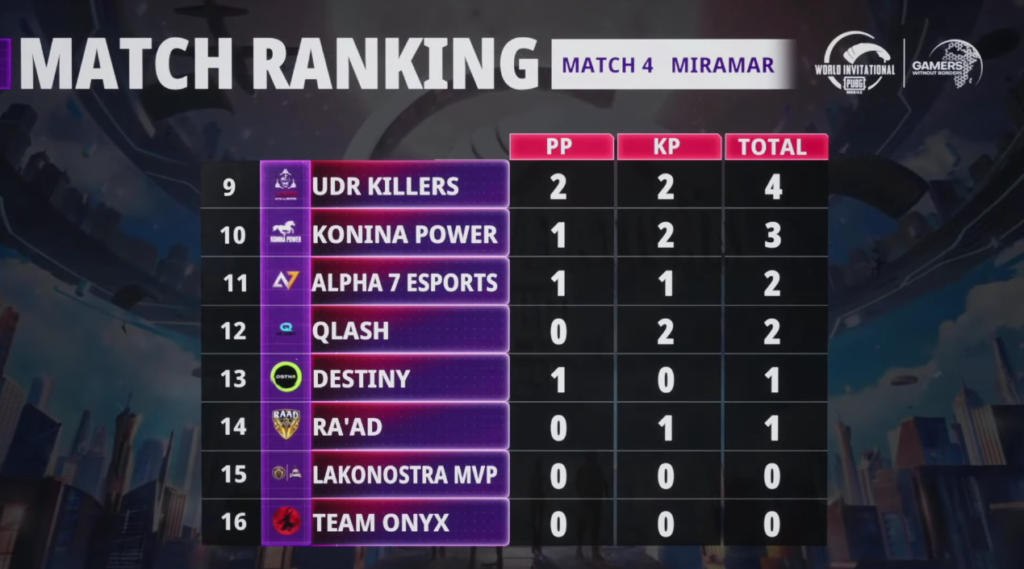 Match three: Erangel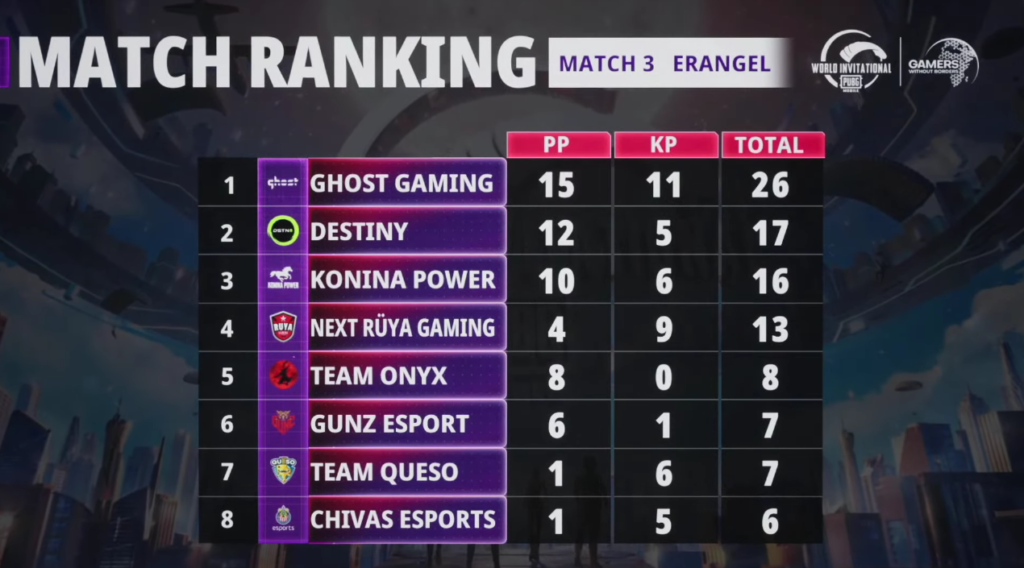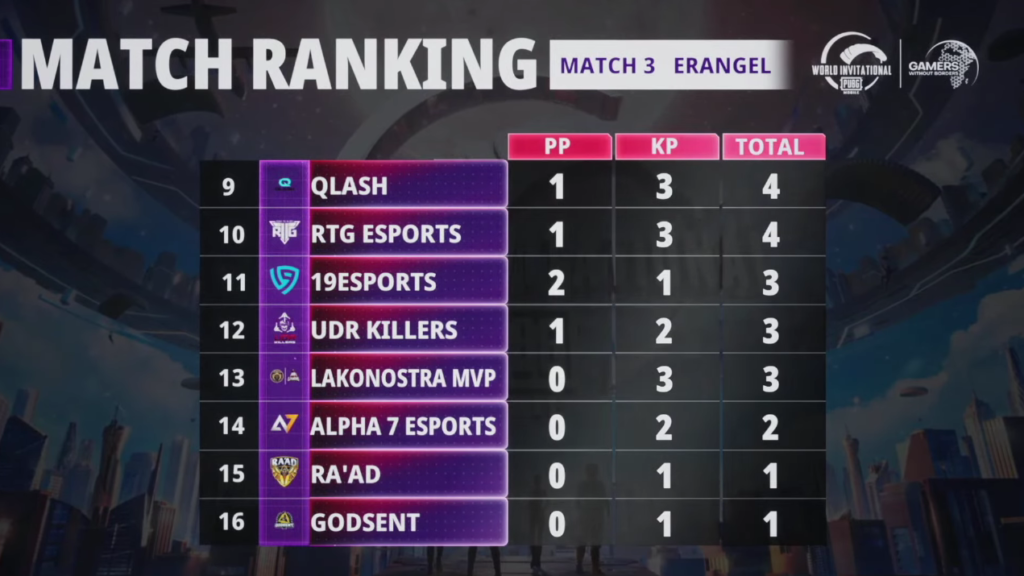 Match two: Sanhok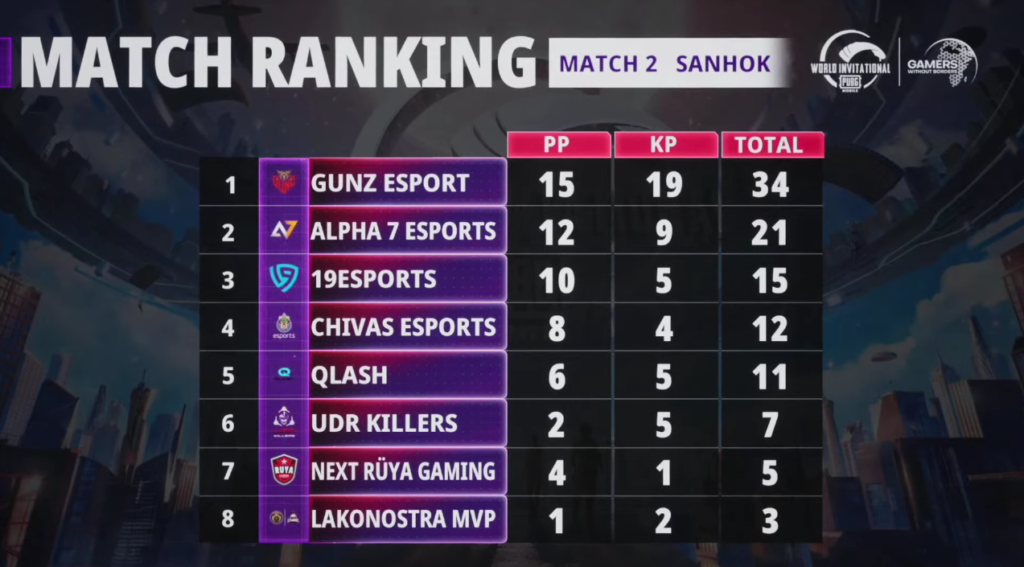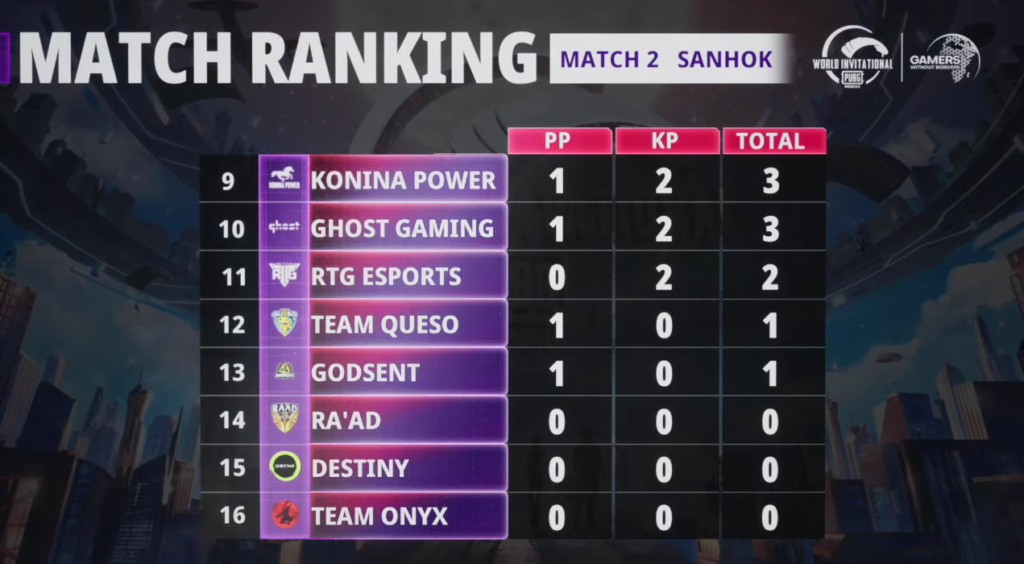 Match one: Erangel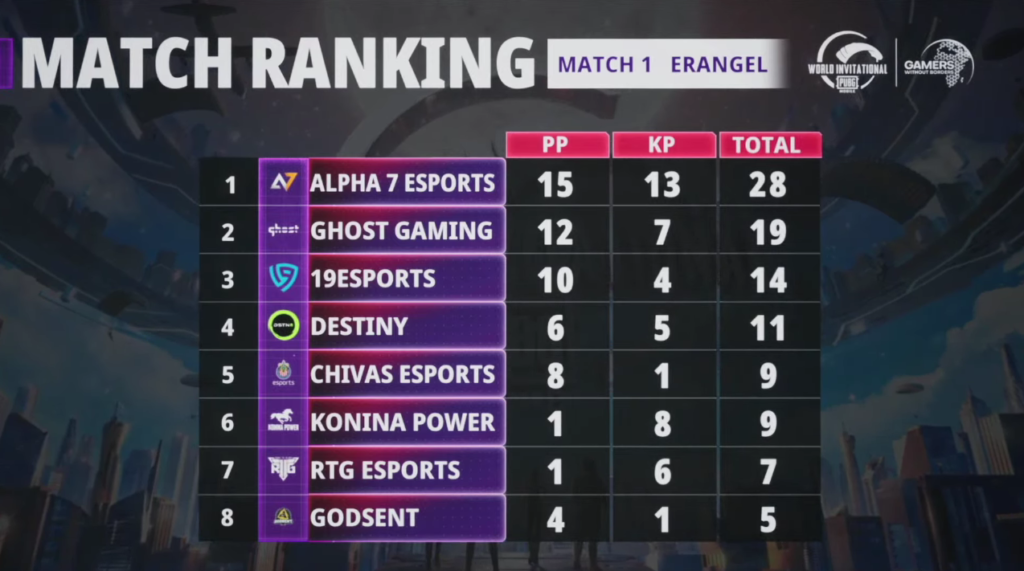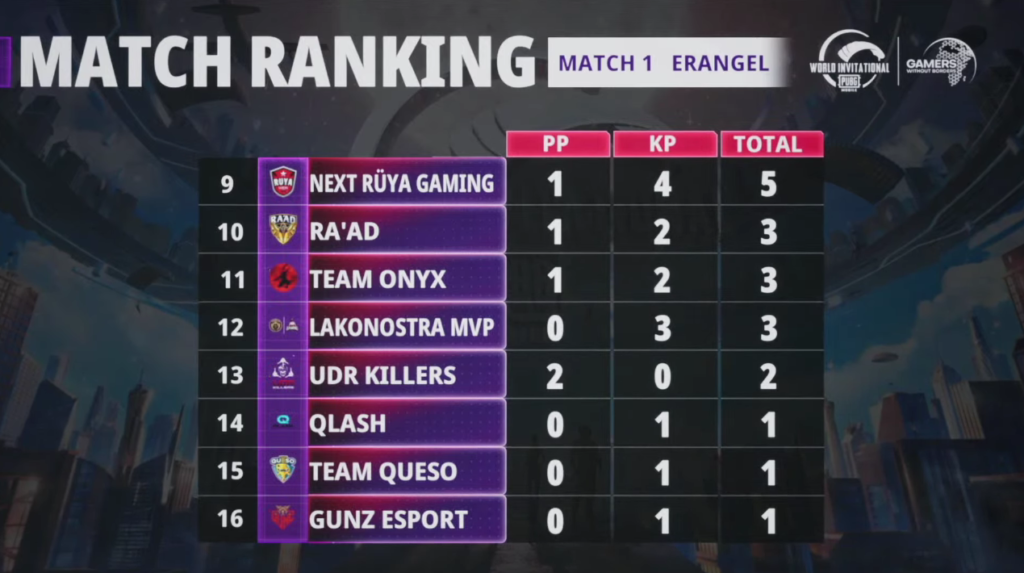 July 24 (Day three)
Match five: Erangel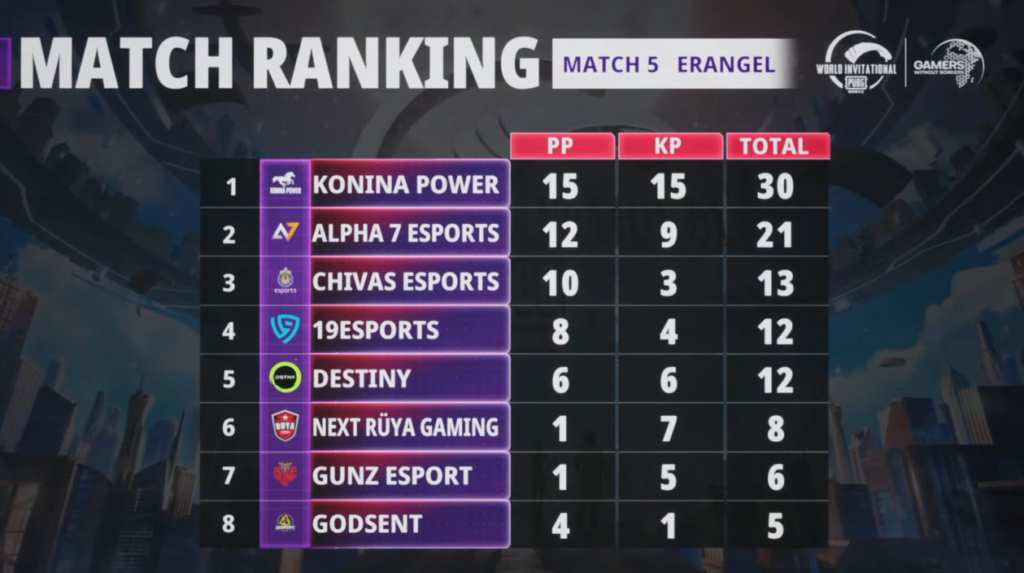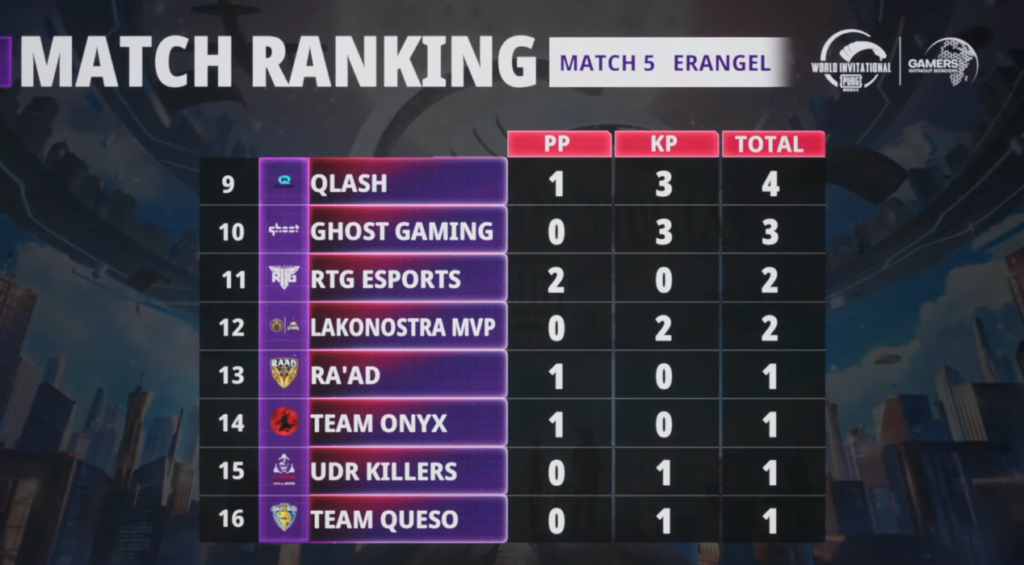 Match four: Miramar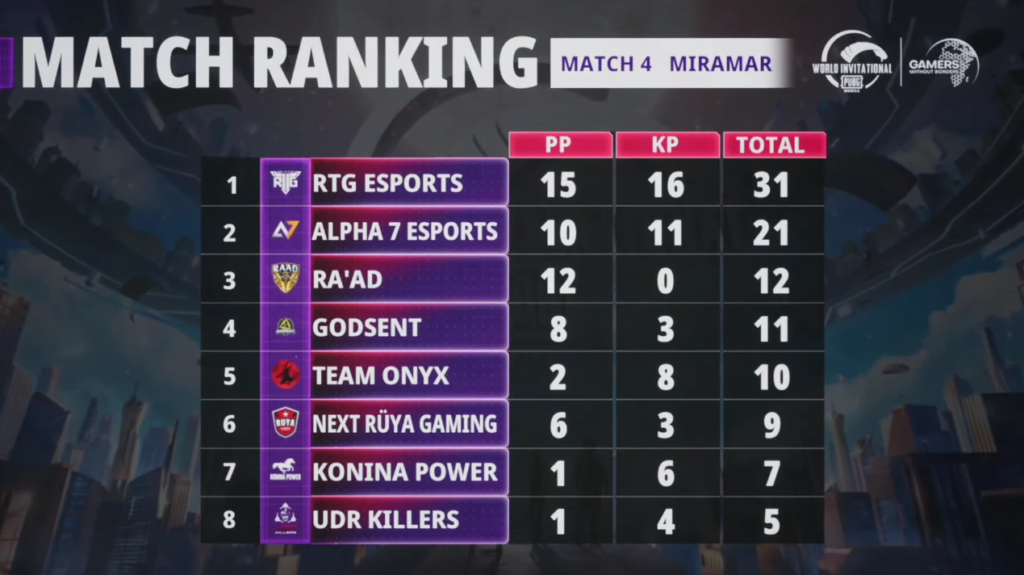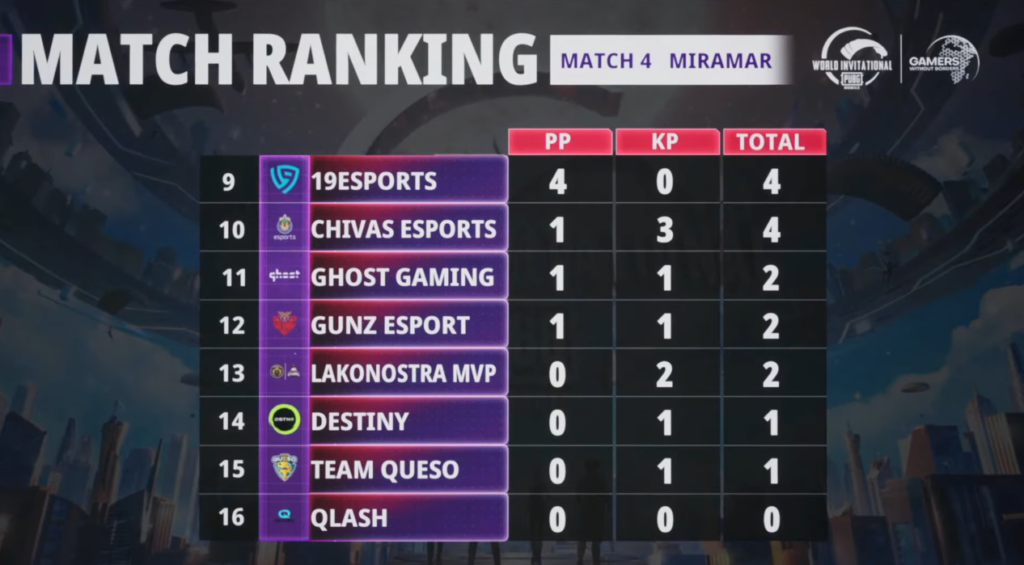 Match three: Erangel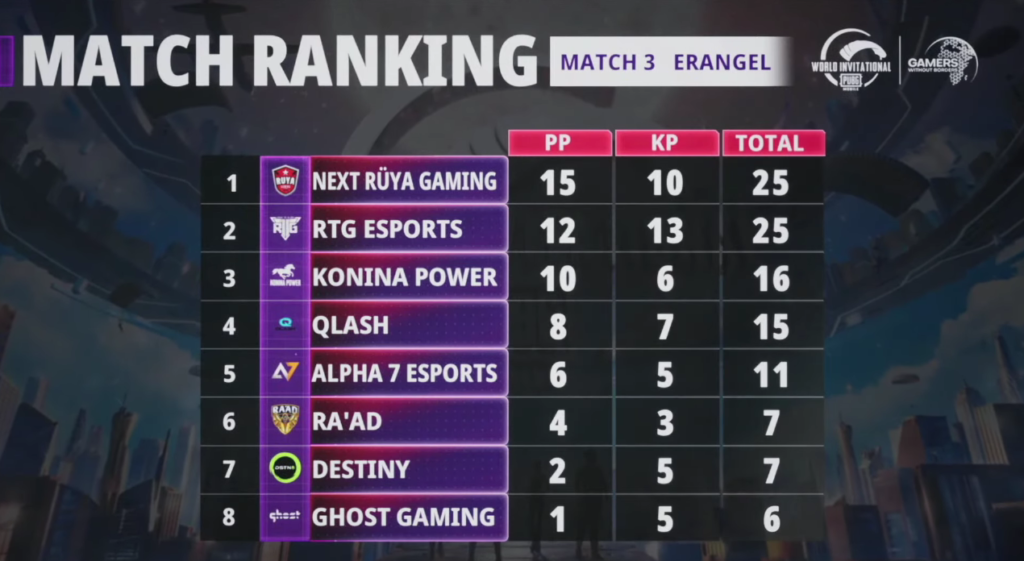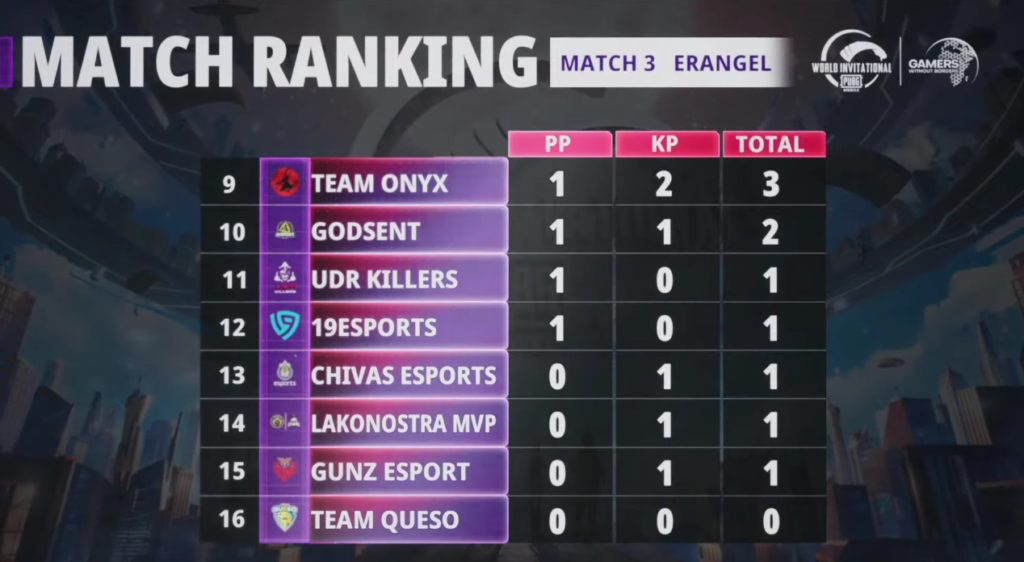 Match two: Sanhok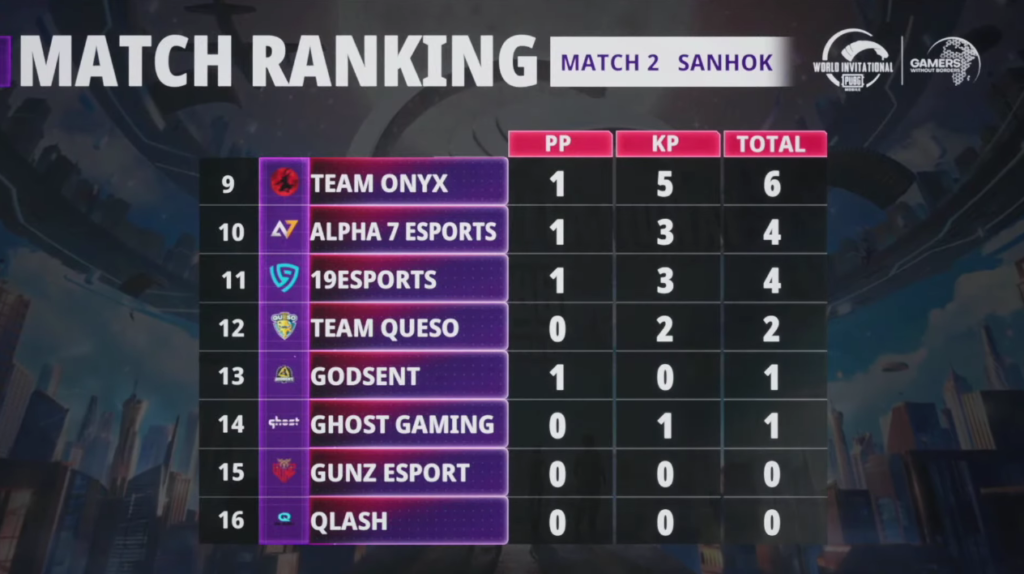 Match one: Erangel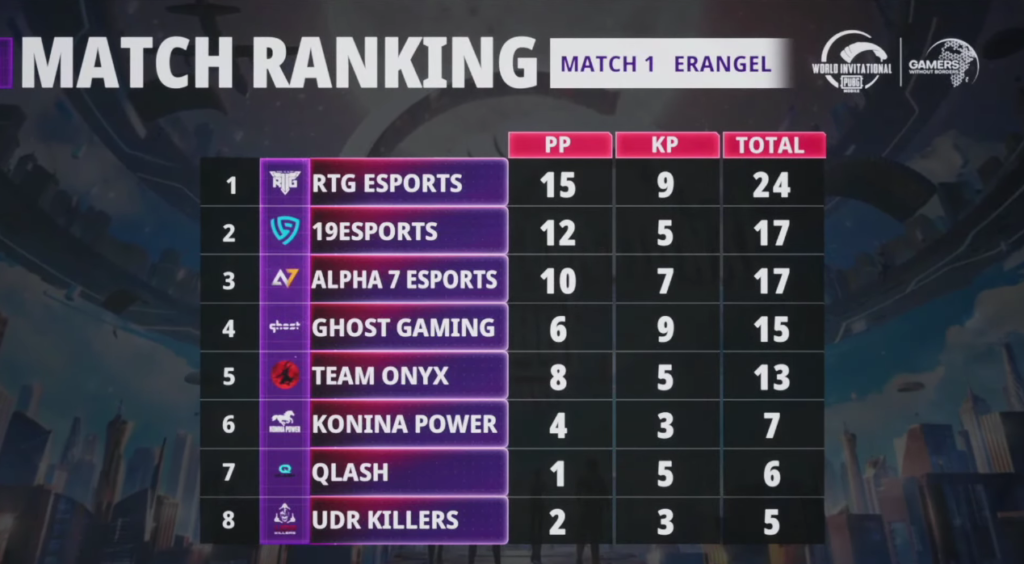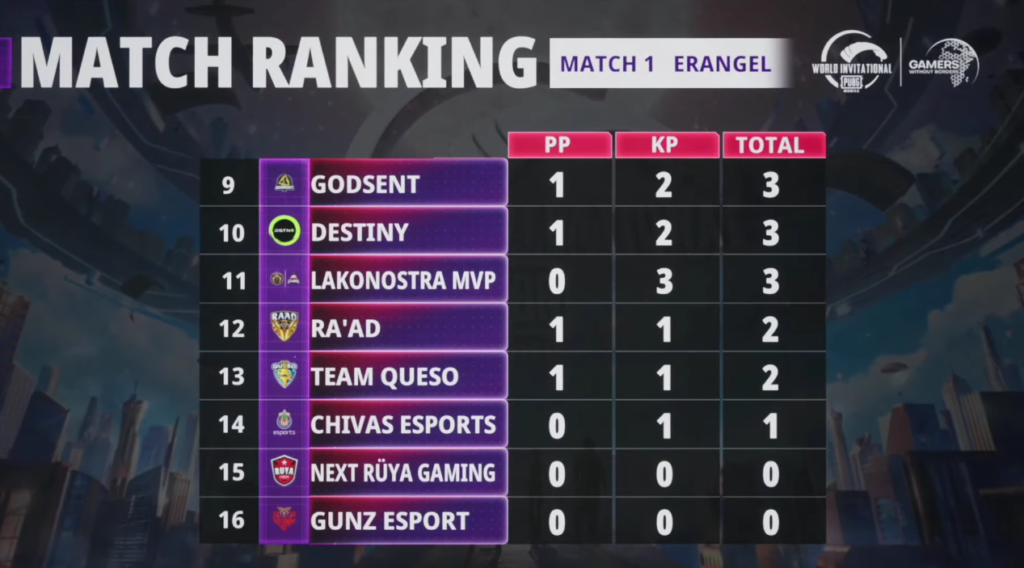 July 23 (Day two)
Match five: Erangel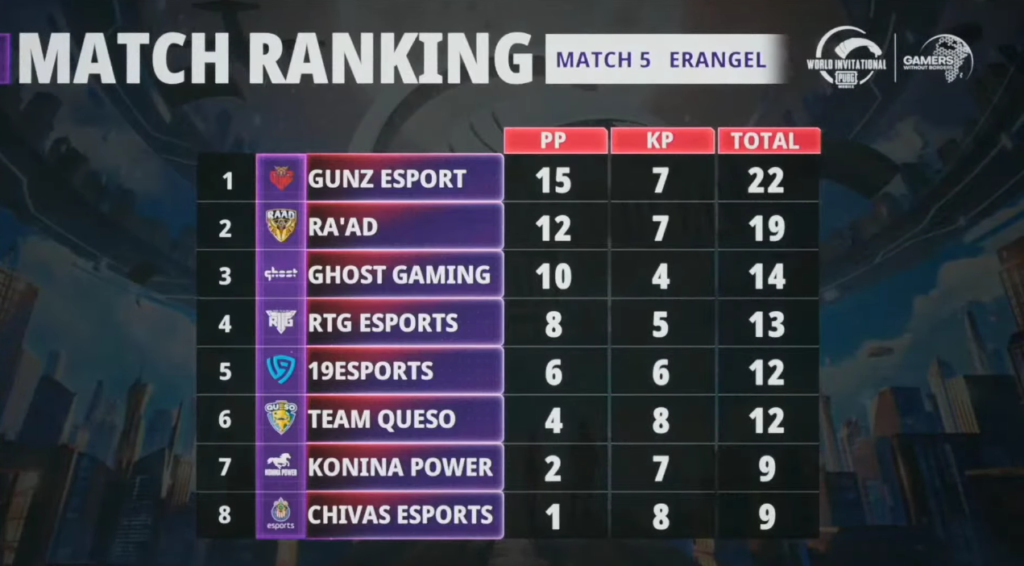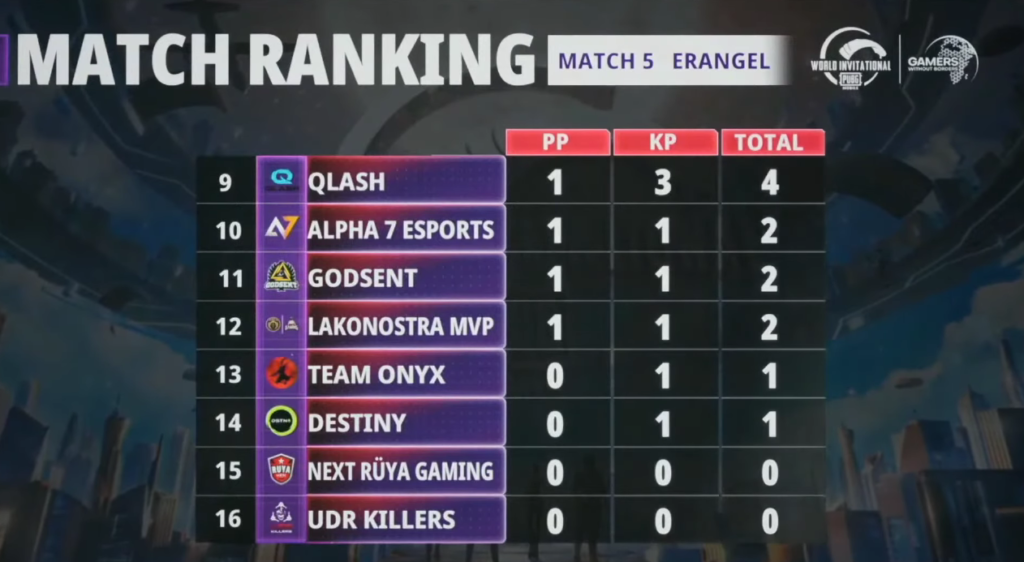 Match four: Miramar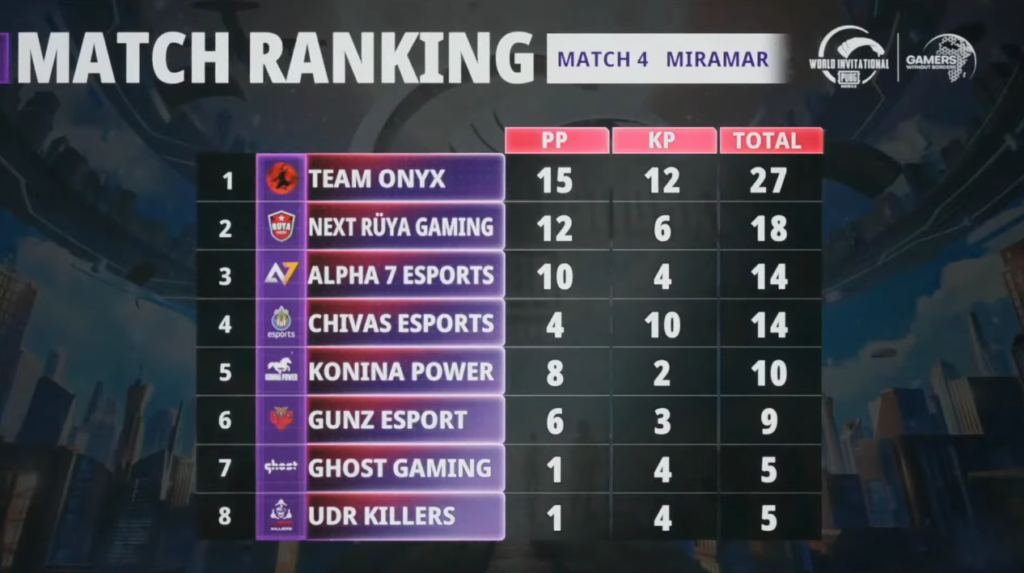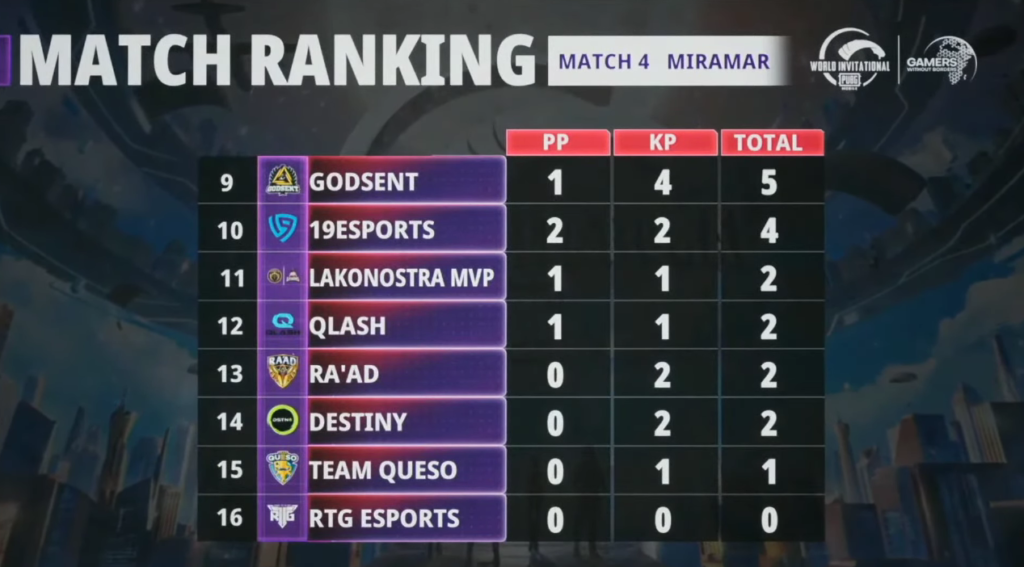 Match three: Erangel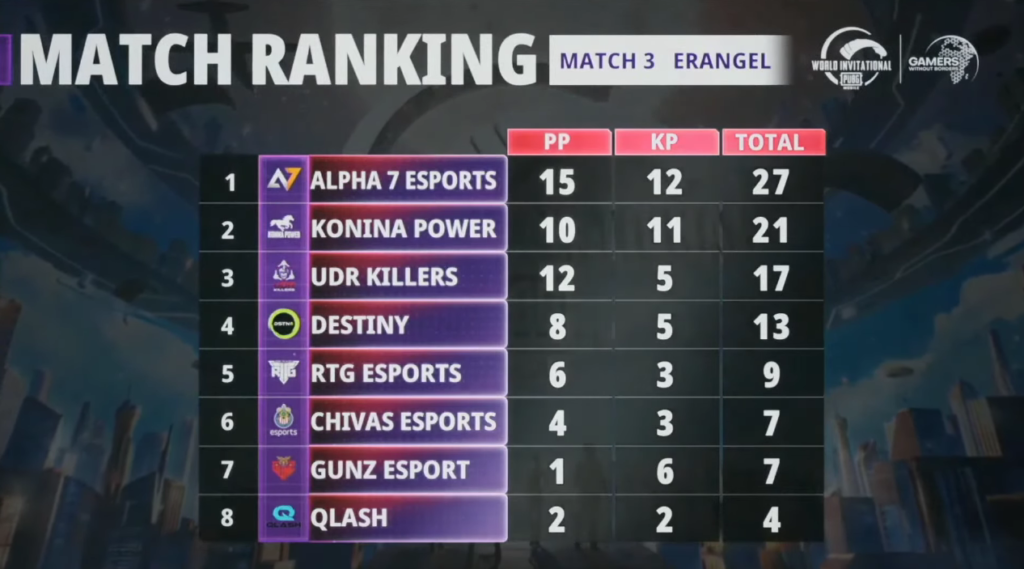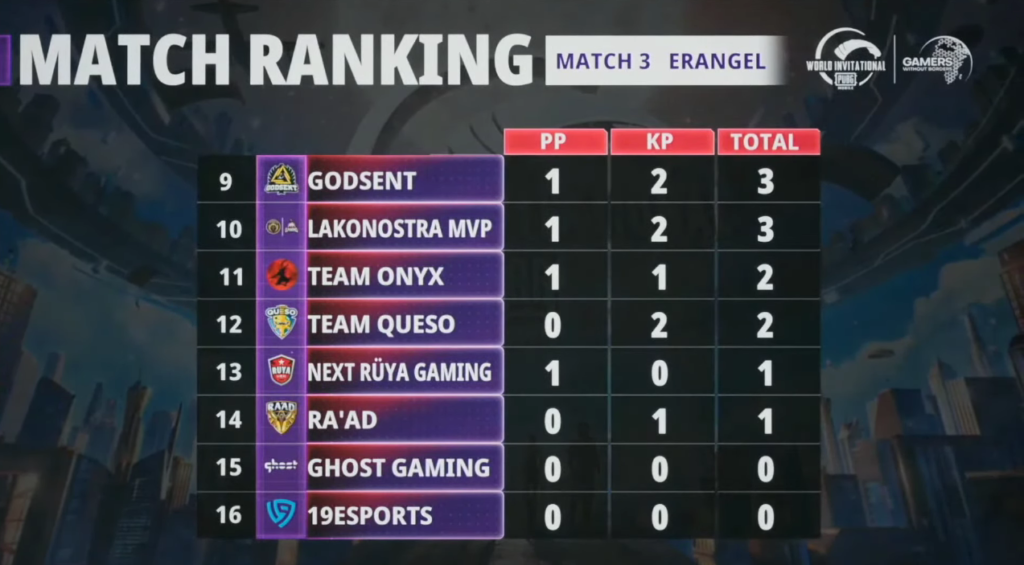 Match two: Sanhok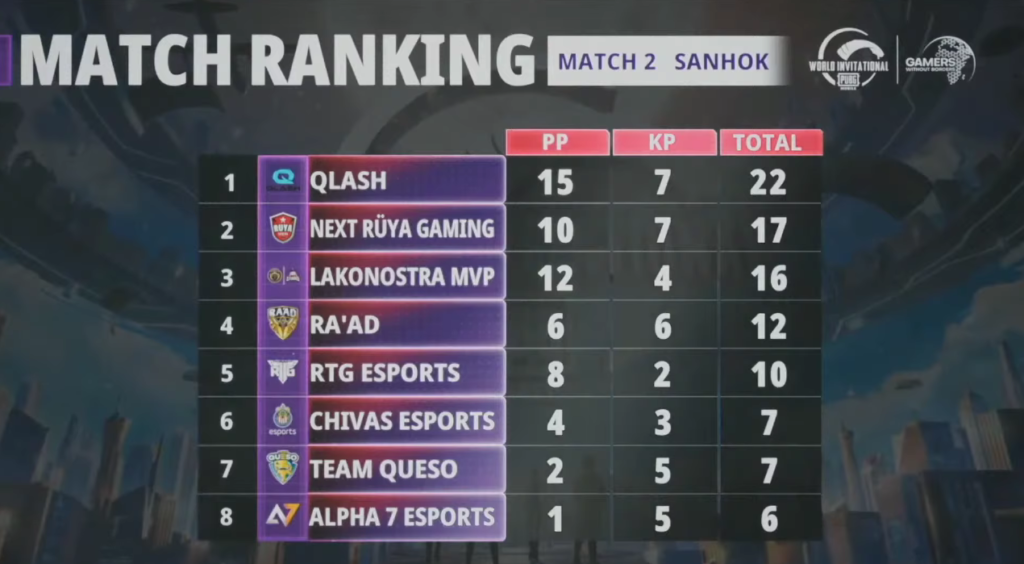 Match one: Erangel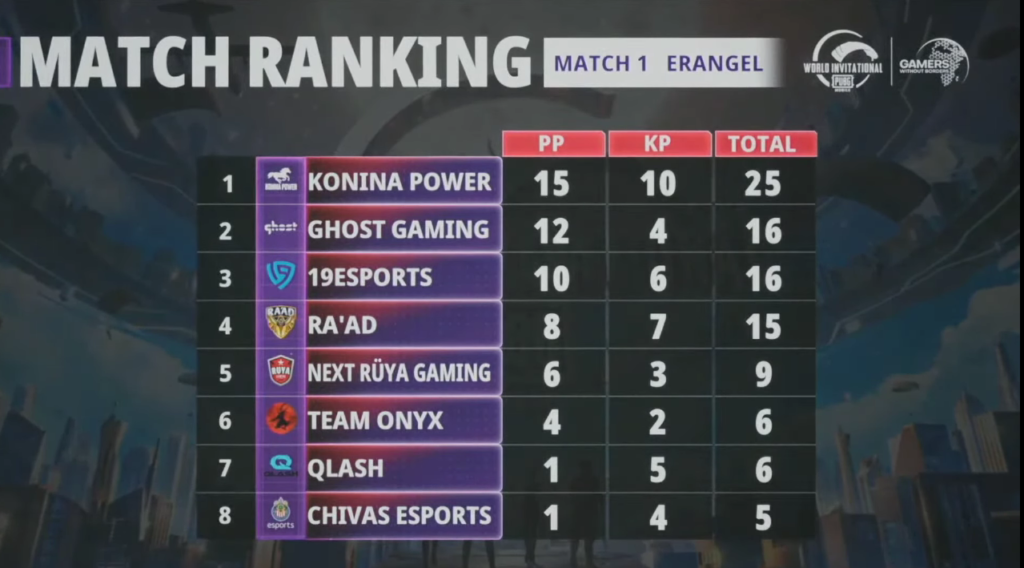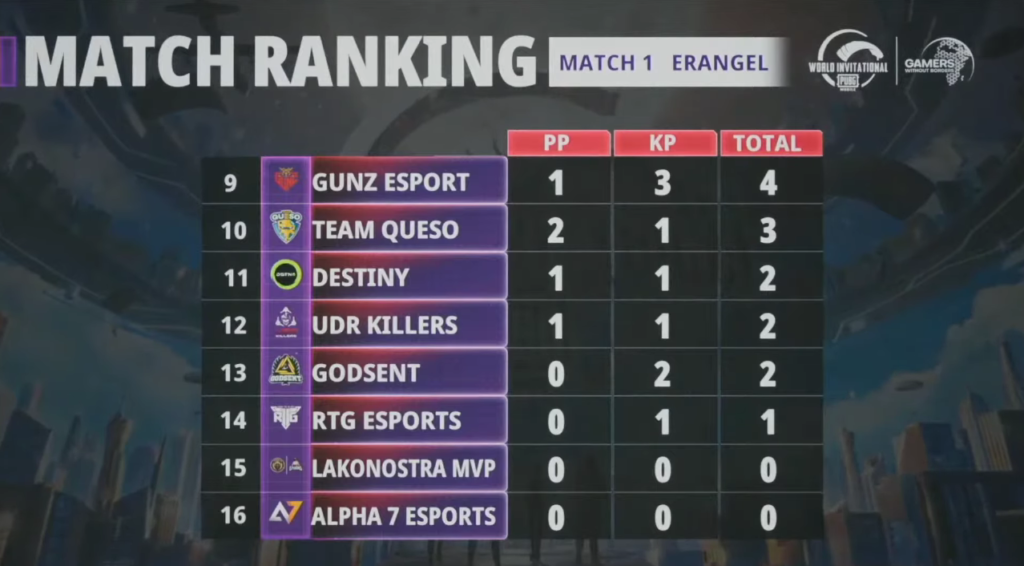 July 22 (Day one)
Match five: Erangel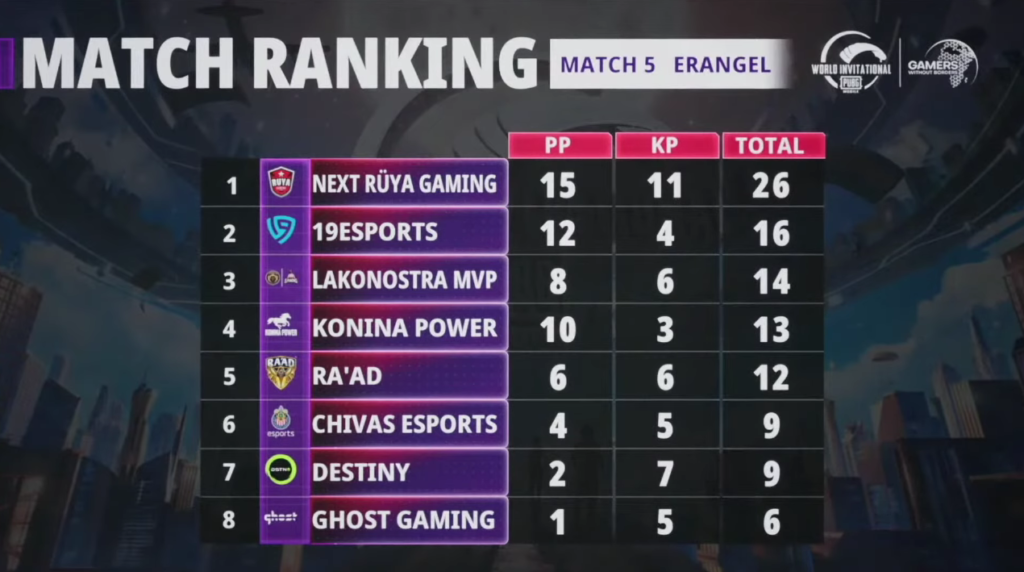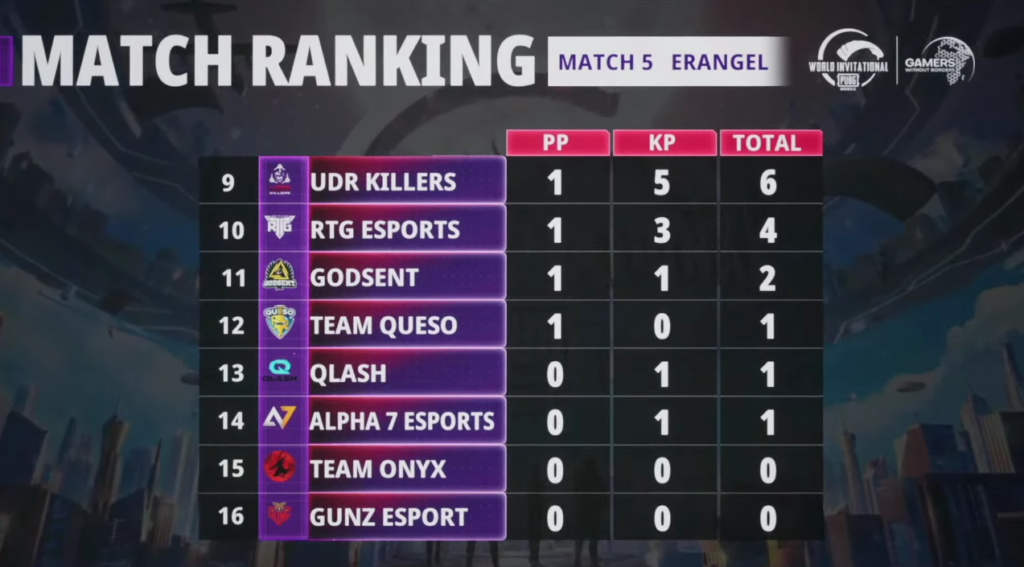 Match four: Miramar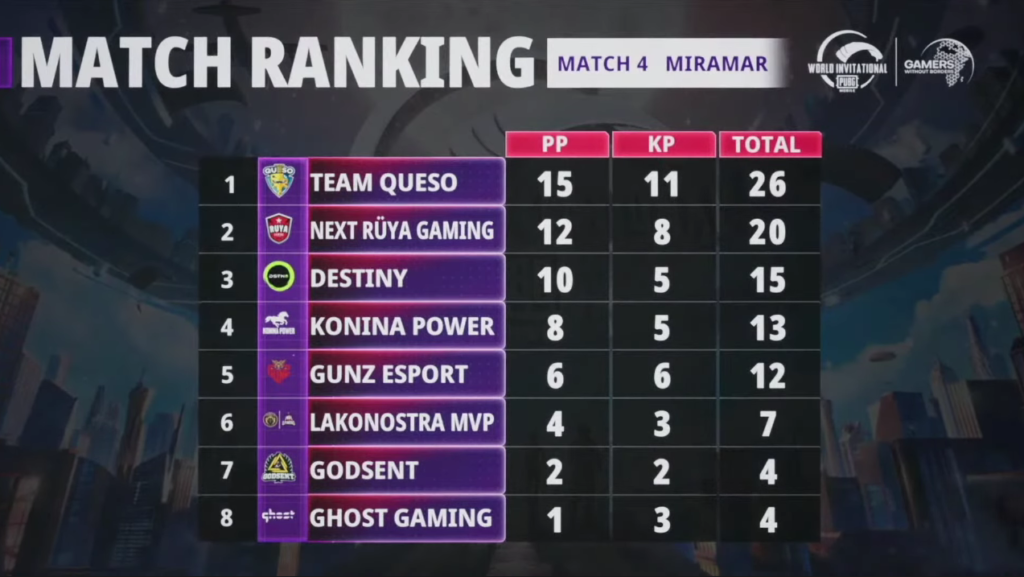 Match three: Erangel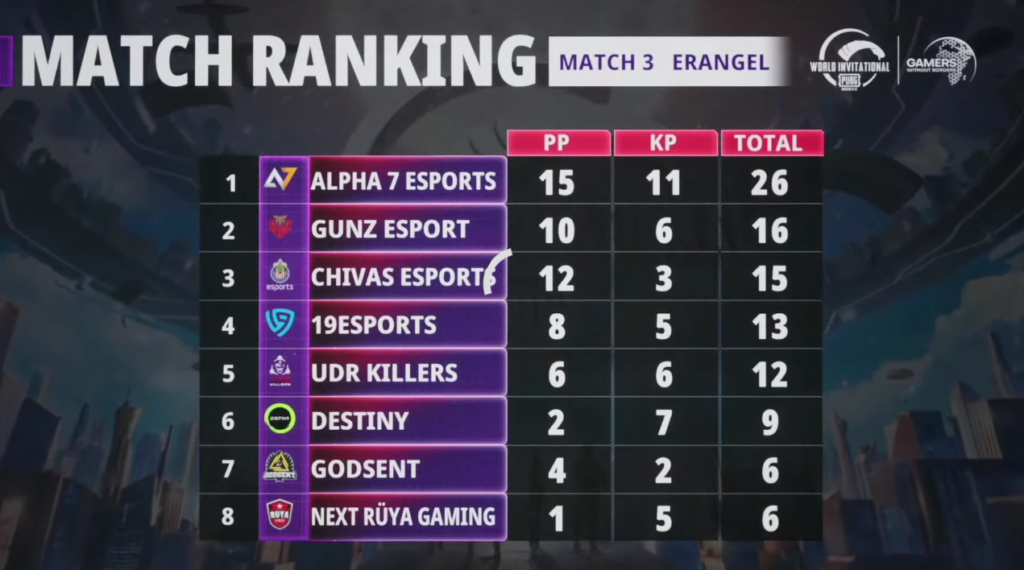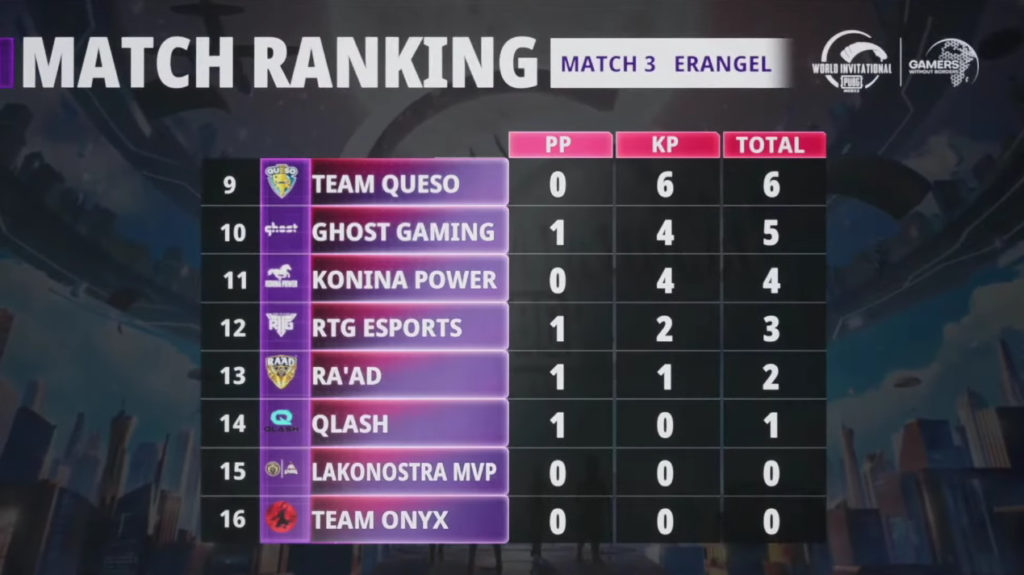 Match two: Sanhok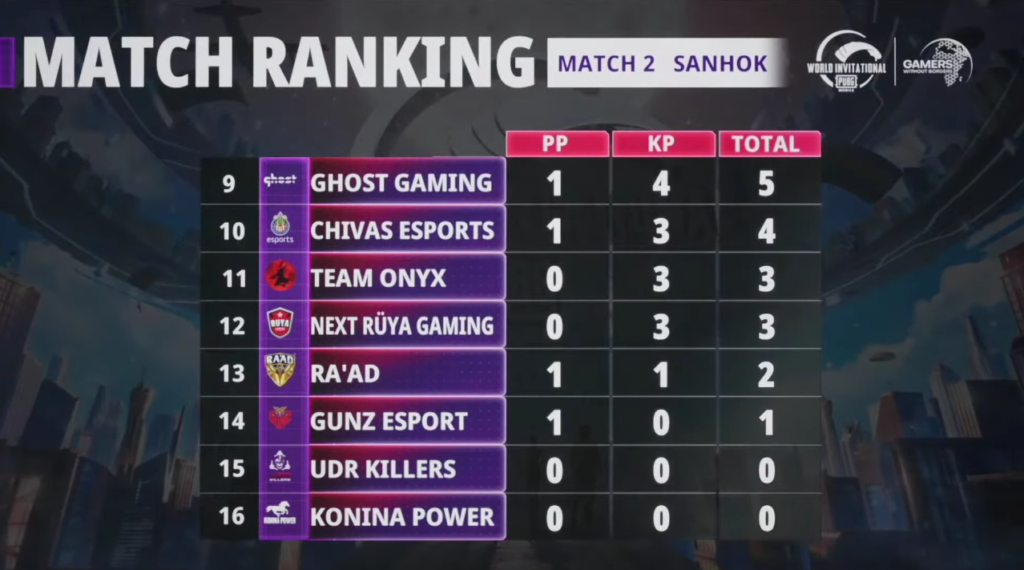 Match one: Erangel