The first Halo World Championship Online Qualifier tournament begins today. It will determine the seeding for the upcoming Las Vegas LAN event. There are 128 spots for teams, though it appears the tournament may not have filled out completely. At the time of writing, we do not have access to the bracket to know what teams will be competing, but we can safely assume that many teams that attended the St. Louis event will be competing to secure a good seeding for themselves heading into the Las Vegas event.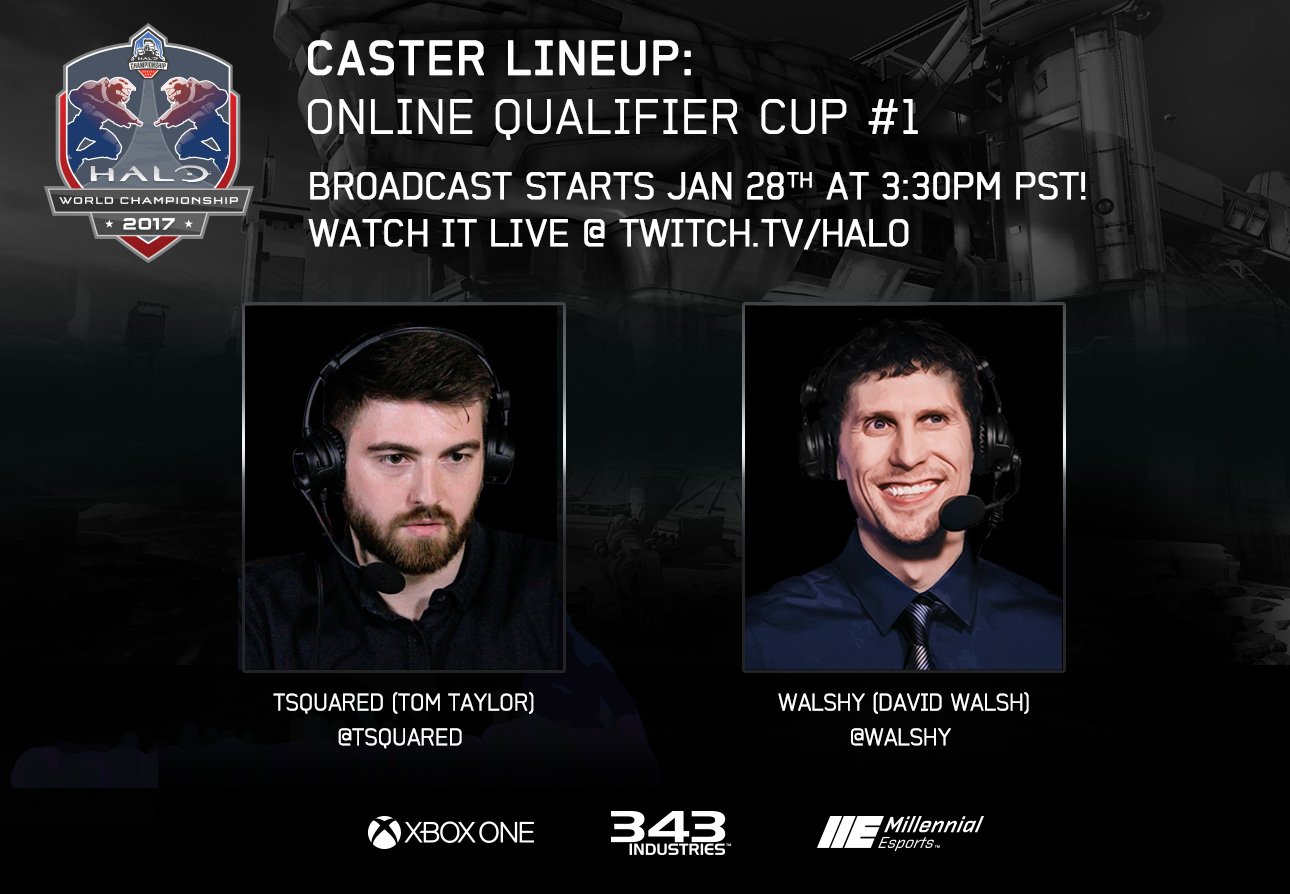 If you want to enjoy some great Halo action today, the event will be streamed on the official Halo Twitch channel. Casting will be done by than Tom "TSquared" Taylor and David "Walshy" Walsh. The stream is set to begin at around 3:30 PM PST and will continue until the tournament has ended. 
---
Who are you looking forward to seeing compete in this tournament. Do you foresee any upsets happening by up and coming amateur teams?
Comment below or tweet your answer to us @GAMURScom.
Maurice Barton is a writer for GAMURS and can be reached in the following ways:
Twitter: @MoliciousRaw
Email: @[email protected]
Image via Millenial Esports