Mythic Championship III is around the corner, offering a prize pool of $750,000 and MTG Arena players are getting in on the action.

Unlike the previous two Mythic Championships which took place in Cleveland and London, Mythic Championship III is on MTG Arena. Hosting the tournament is Day9 (Day9tv). The entire championship will be live streamed on Twitch and will run from June 21 to 23

Related: Here's everything you need to know about MTG Mythic Championship III
Mythic Championship III will feature 32 streamers and Pros in the MPL (Magic Professional League), 16 open qualifying spots for MTG Arena players, and four previous Mythic Champions—Andrew Elenbogen, Allen Wu, Ben Hull, and Gregory Orange.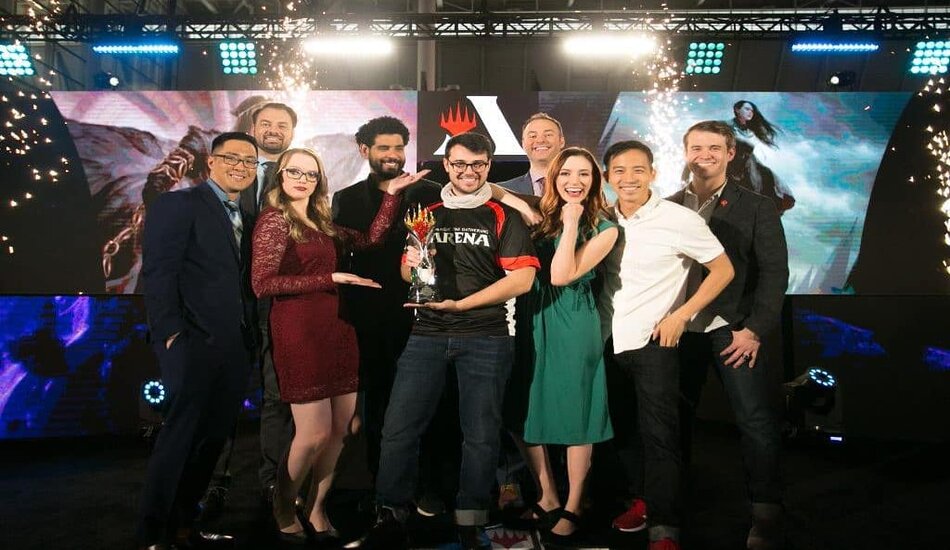 The season in MTG Arena has come to a close, with the top 1,000 players qualifying for the Mythic Championship Qualifier Weekend. The event will take place over two days, May 25 to 26, with the top 128 players from day one advancing to day two. Day one is played in Traditional Constructed format (best of three Standard) through an in-client queue for a total eight wins and only two losses.

Day two is also in Traditional Constructed, however, the matches are Swiss rounds (best of three) through Direct Challenges. The first players to reach 5-0 and 5-1 will qualify after rounds five and six, with the remainder of the field being determined off records and tie-breakers.

When the dust settles, the top 16 MTG Arena players will qualify for Mythic Championship III at the end of June. All who get into the third Mythic Championship earn $7,500, with first place taking home $100,000.

Day one of MTG Mythic Championship III will have seven rounds, day two will feature a double-elimination for the top 16, and day three will showcase a double-elimination between the top four players of the weekend.
In addition to MTG Mythic Championship III streaming live on Twitch, beginning May 11, is the weekly MPL competition, where players can earn a bye for day one during Magic: The Gathering Mythic Championship III.