After a wild and exciting weekend in London, Eli Loveman has claimed the throne in Modern Constructed on day three of Magic: The Gathering Mythic Championship II.

The top eight players after two days of War of the Spark Limited draft and Modern Constructed play came into the playoffs, each with their eyes set on the top spot. Once the quarterfinals were played, Matthew Sperling (Affinity) faced off against Adrian Zhu (Tron) and Eli Loveman (Humans) took on Alexander Hayne (Tron).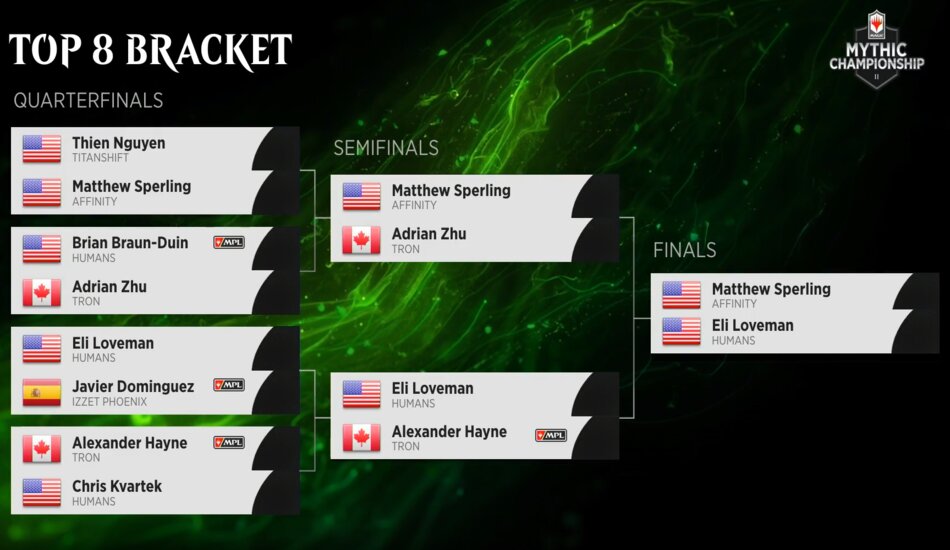 Sperling started off strong and swept Zhu in the best-of-five semifinal to claim a spot in the final table at Mythic Championship II. The story of the day, however, was that Sperling wasn't in the top eight until Yuyya Watanabe was disqualified for having markings on his Tron deck sleeves.
Despite being the only player in the top eight with 36 points, Sperling showed the world why he deserved the spot given to him.
Loveman also started off strong, but Hayne put up a fight and refused to go down easily. Once the dust settled, Loveman came out on top and advanced to face Sperling in the final table.
Loveman came out hot against Sperling 2-0. Heading into rounds three through five, players are allowed to make adjustments via their sideboards. Sperling made changes to his Affinity deck and came out swinging hard thanks to Experimental Frenzy, taking round three.
In round four, Loveman made adjustments of his own and brought in an Izzet Staticaster. Sperling had an answer to it, but lacked the mana, taking him down to 13 life points in the match. Loveman continued to apply the pressure, claiming victory in round four to secure the Modern Constructed Mythic Champion title.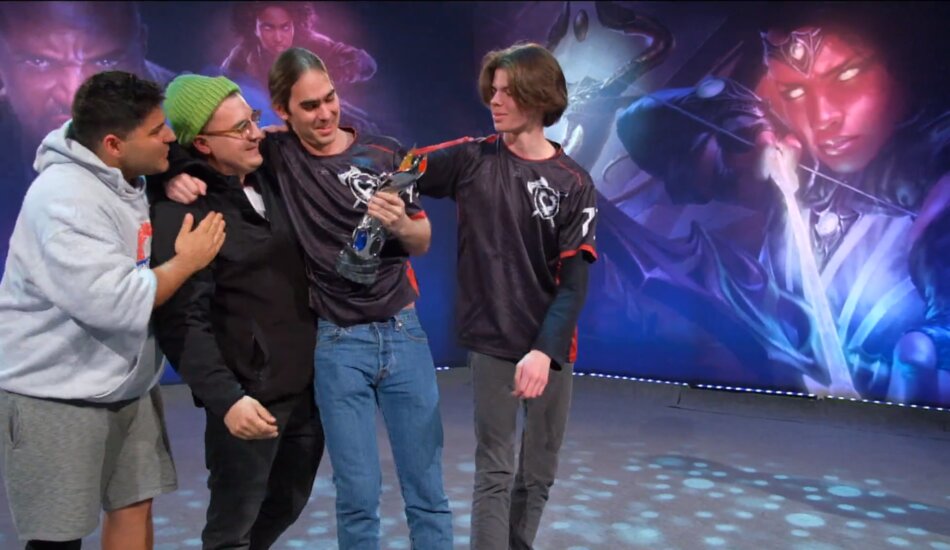 Team standings
Following the Mythic Championship II playoffs, here are the team standings in Magic: The Gathering