The fall season of the Clash Royale League (CRL) West region will begin on Sept. 14 and the league's 12 rosters have been revealed.
The season will run from Sept. 14 to Oct. 20 at the OGN Super Arena in California. Teams will play each week on Saturday and Sunday. All games will be broadcasted on the Clash Royale Esports YouTube channel starting at 12pm CT.
The results of this season will determine which teams will represent the West at the 2019 Clash Royale League World Championship. The Clash Royale Esports Twitter account unveiled all of the rosters for this season in a series of tweets. Most players from the Spring Split will once again be in action this fall.
Complexity, Immortals, and Misfits Gaming will be fielding the same roster as last split. Dignitas, SK Gaming, Cream Esports, and Pain Gaming will have one new face on their team while Tribe Gaming and Team Liquid made two changes to their rosters.
Complexity, Team Queso, Tribe Gaming, and Team Liquid will have five-man squads this season with one substitute while the remaining teams will play with four players.
Here are the rosters for the fall season of CRL West 2019.
Complexity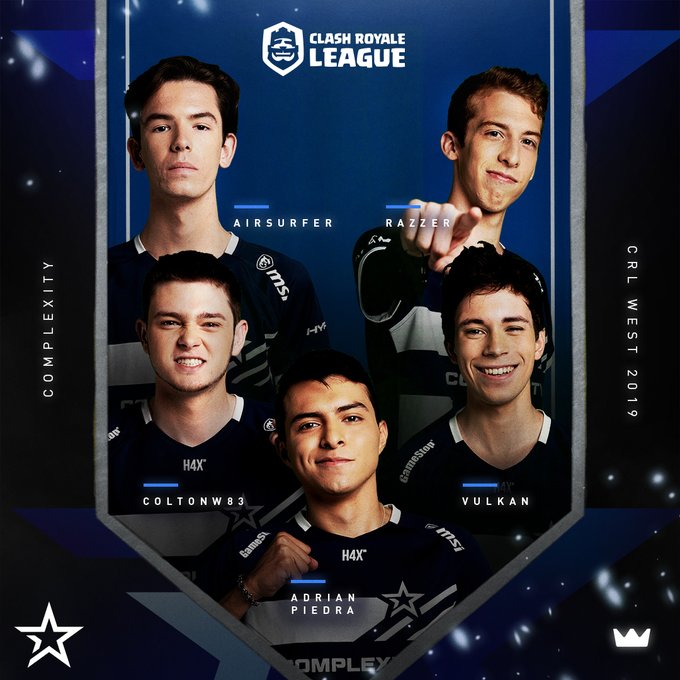 Jack "AirSurfer" McHugh
Michael "Razzer" Roper
Colton "Coltonw83" Wall 
Isaac "VULKan" Grindinger
Adrián "Adrian Piedra" Piedra García
Immortals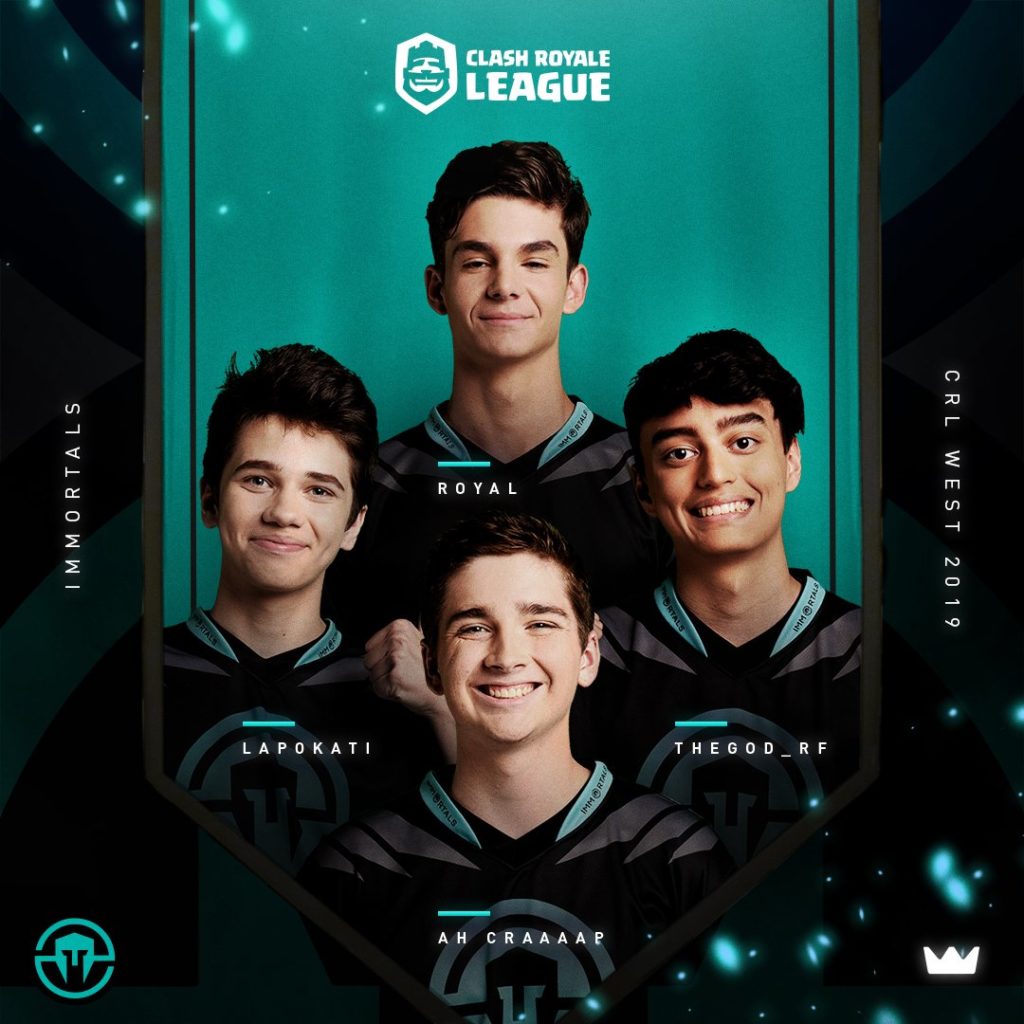 Rares "Royal" Breaz
LaPoKaTi
Nick "thegod_rf" Kublinis
Joshua "Ah craaaap" Sharon
Team Queso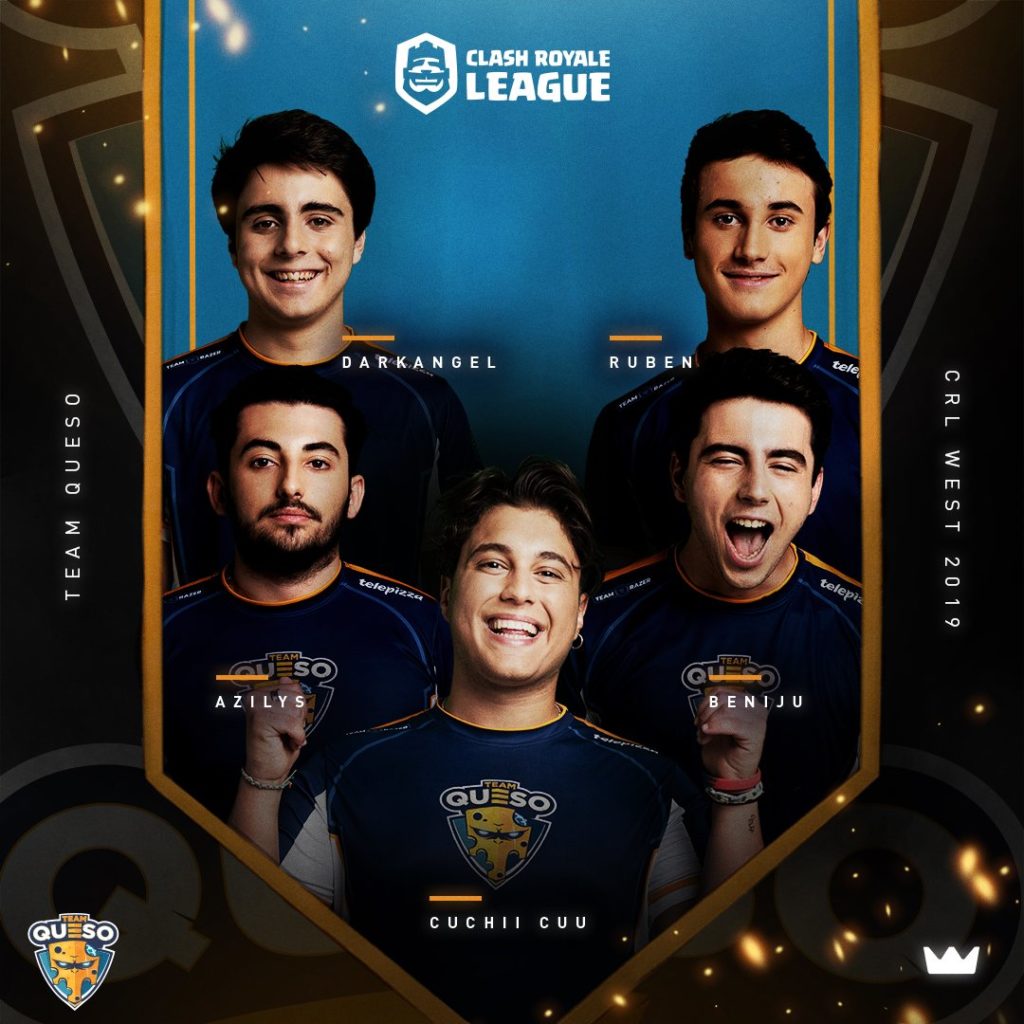 Francisco Javier "DarkAngel" Martinez
Ruben "Ruben" Garcia
Jarod "Azilys" Quesada
Beñat "BENIJU" Juarros Ugarte
Pérez "Cuchii Cuu" Manel Rodríguez Sánchez
NRG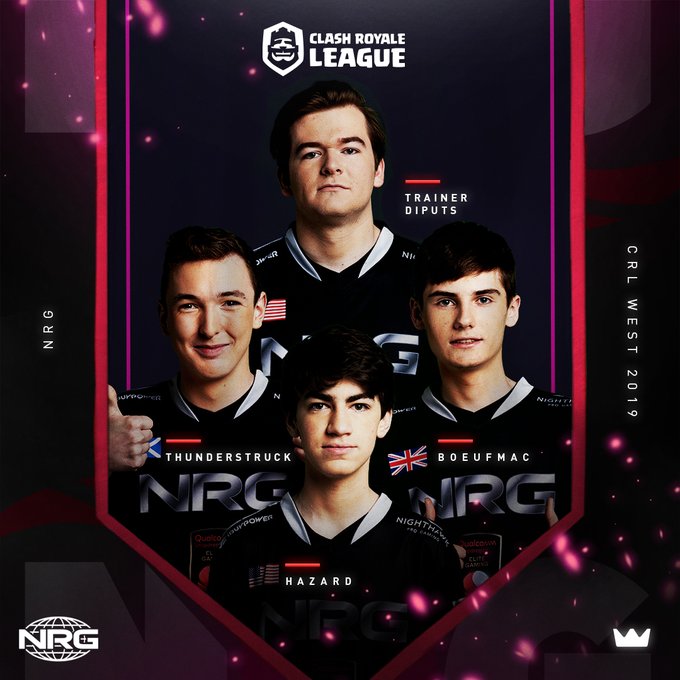 George "Trainer Diputs" Galvin
Liam "ThunderStruck" McCarron
Charlie "Boeufmac" McLaren
Buzby "Hazard" Robb
Fnatic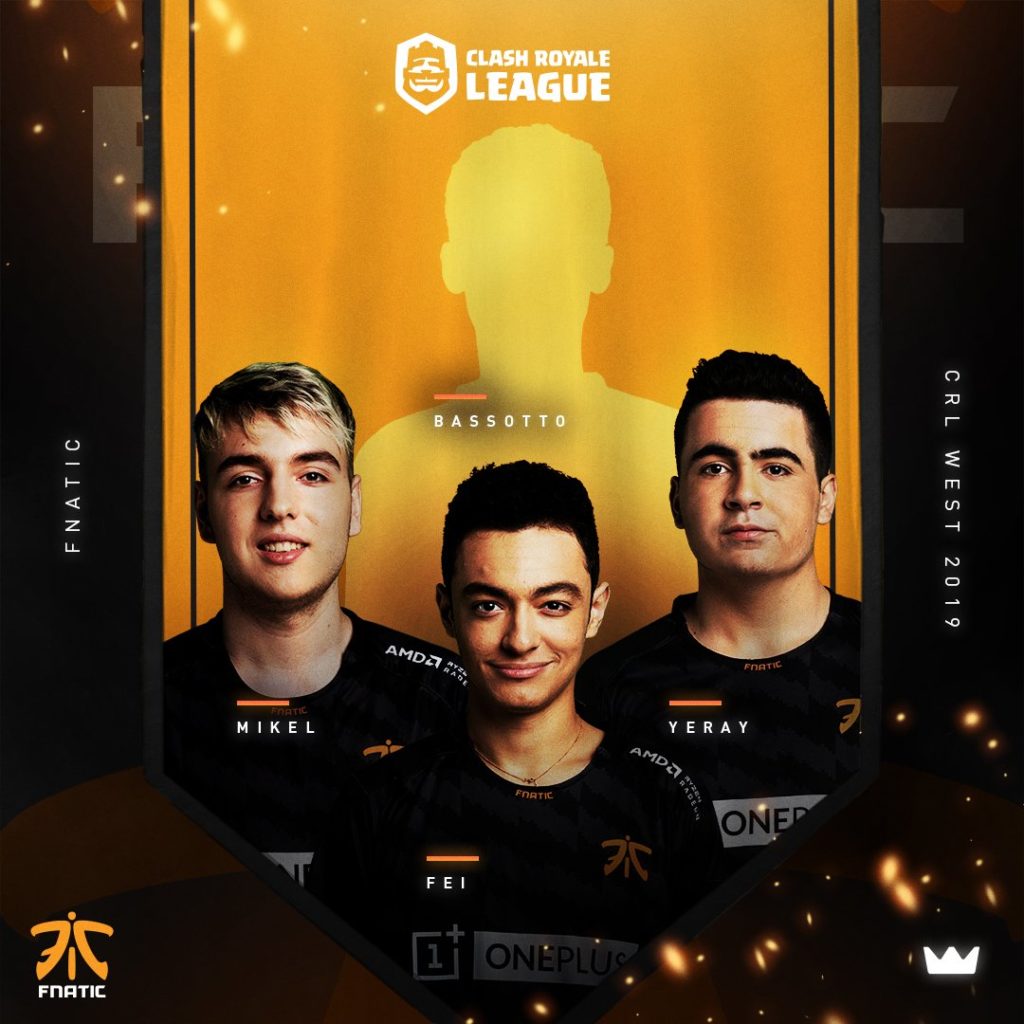 Samuel "Bassotto"
Jordi "Mikel" Jiménez Roses
Yeray "Yeray" Rodríguez
Yassine "Fei" El Morabet
Pain Gaming
Wendel "WEN" Collado
Renan "Renan Cava" Cavaletti Beto
Jorge "Karnage" Bailon Correa
Michifu
SK Gaming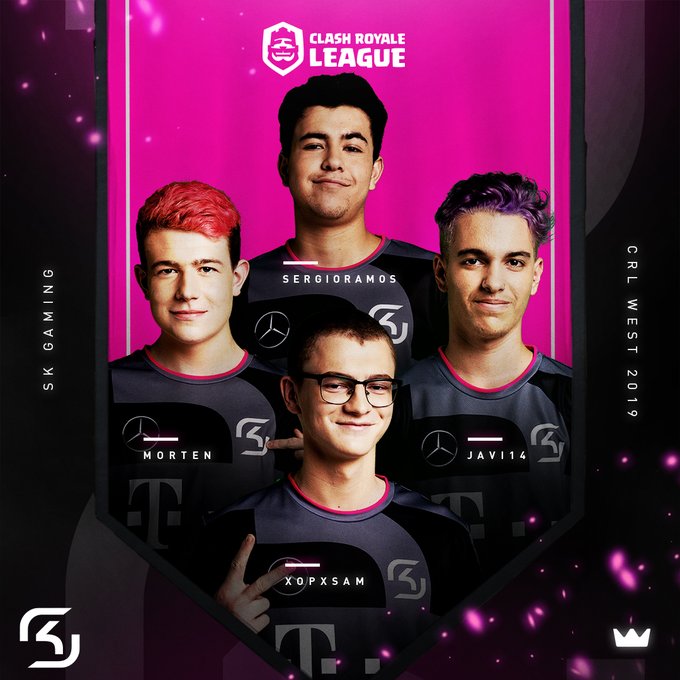 Sergio "SergioRamos" Eduardo Ramos
Morten "Morten" Mehmert
Francisco "Javi14" Javier Rodríguez
Samuel "xopxsam" Klotz
Tribe Gaming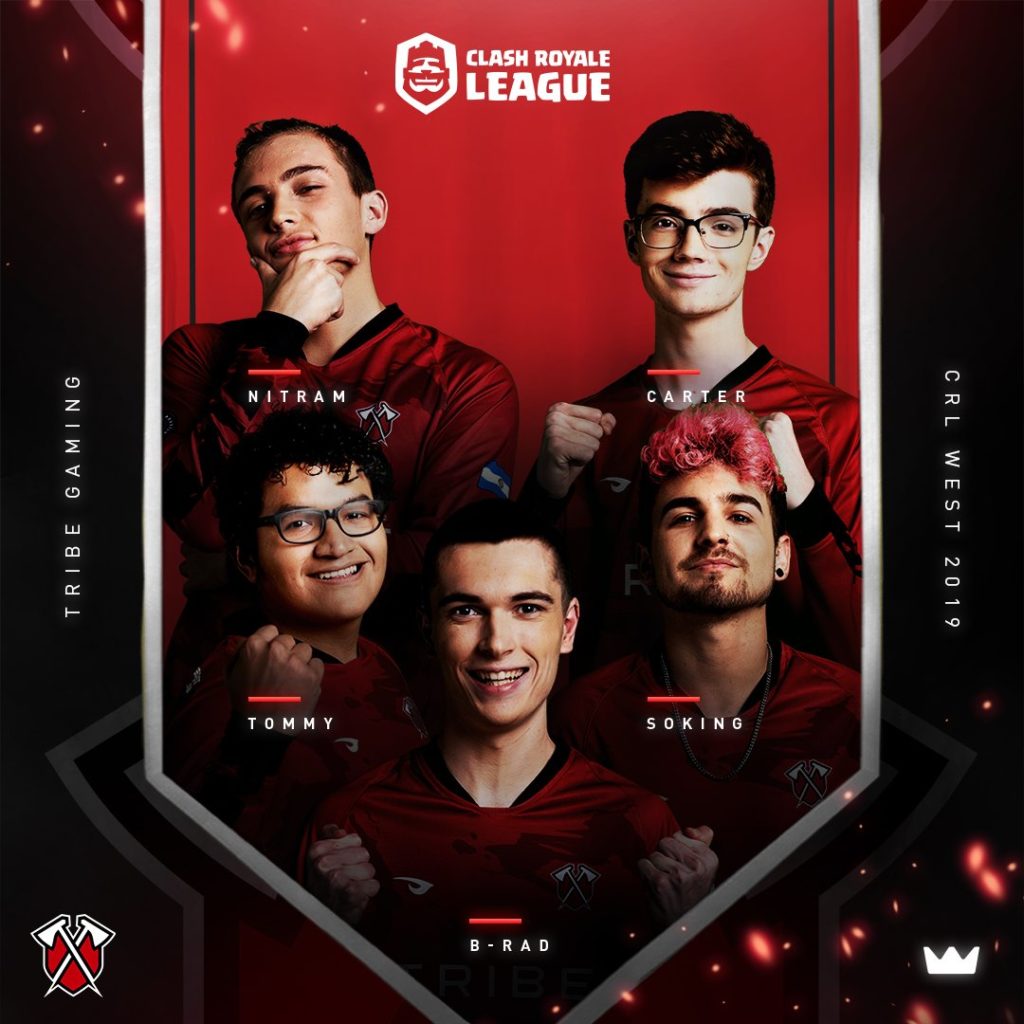 Martín Ignacio "Nitram" Ramírez Moreno
Carter "Carter" Rekoske
Tommy "TOMMY" Constanti
Jesús "Soking" Valera Ruiz
Bradley "B-Rad" Kraft
Cream Esports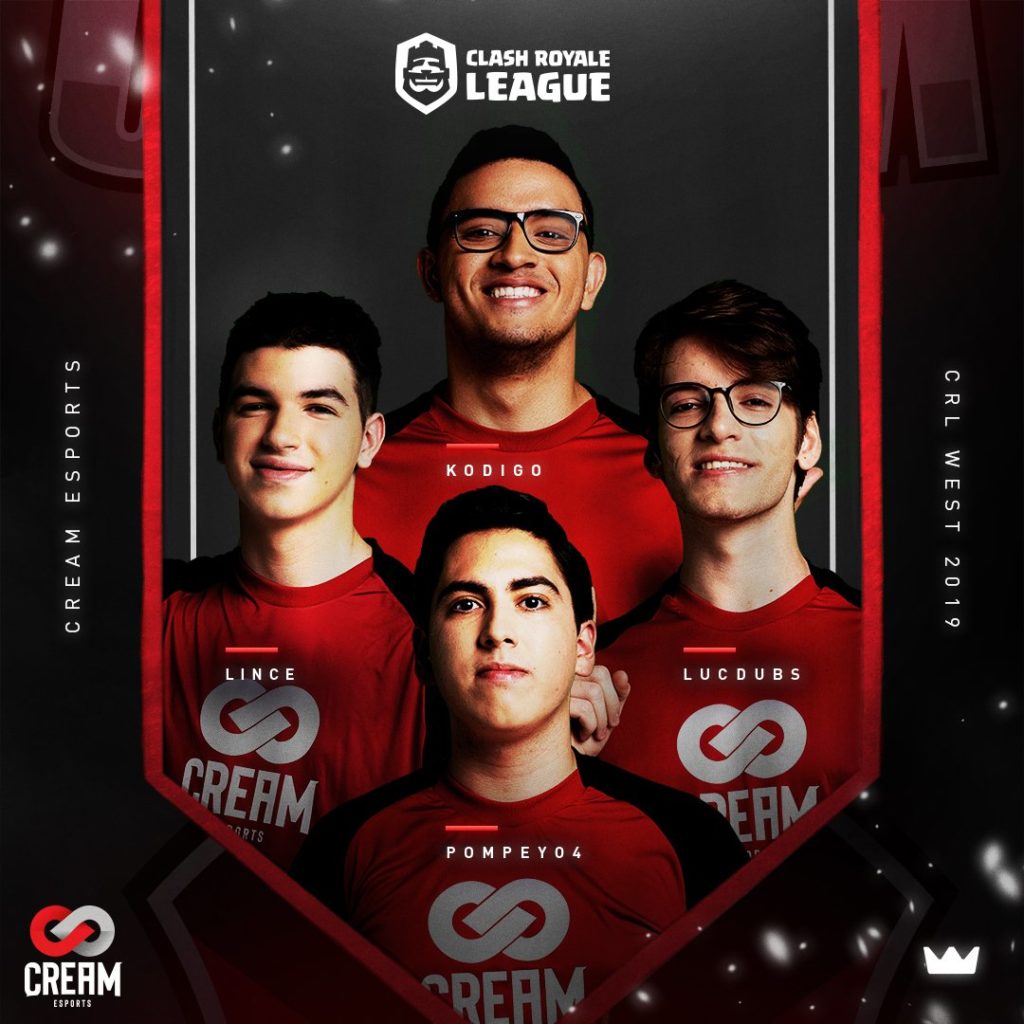 Duvan "Kodigo" Rodríguez Diaz
Juan "Lince" Ignacio Mir
Lucas "LucDubs" Sampaio
Pompeyo4
Team Liquid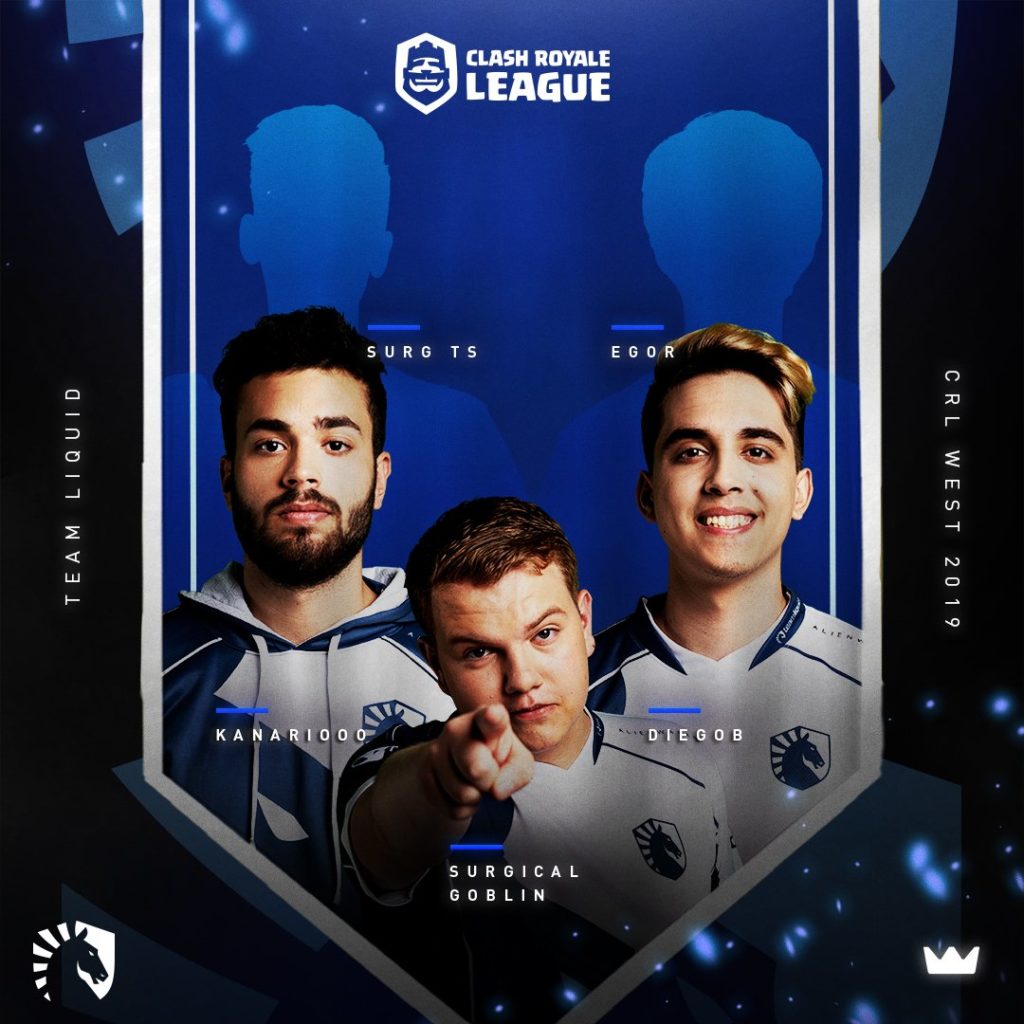 Sergio "Surg TS" Goncalves
Egor "Egor" Akhmetzyanov
Cristian "KaNaRiOoo" Herminio Sánchez Hernández
Diego "DiegoB" Becerra
Frank "Surgical Goblin" Oskam
Misfits Gaming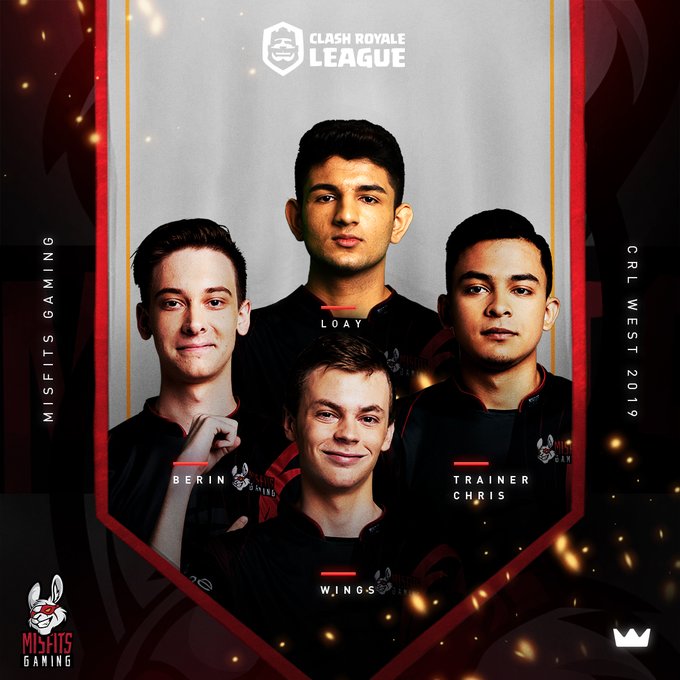 Badr "Loay" Darwish
Berin "Berin" Bjelak
Christopher "Trainer Chris" Reyes
James "Wings" Wingard
Dignitas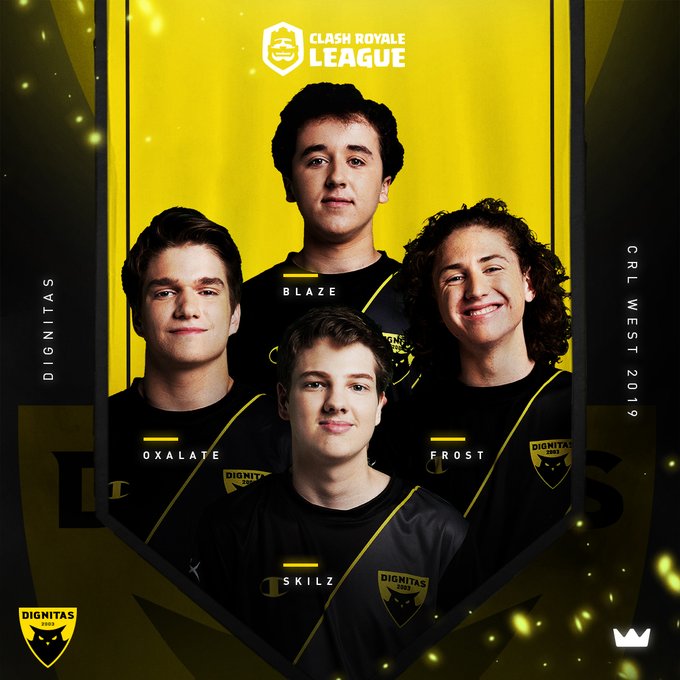 "Blaze" Elmore
Ian "Oxalate" Smith
Jacob "Frost" Horsch
Noah "Skilz" Hughes
Just like CRL Asia, a group selection show should be streamed in the coming days before the season starts on Saturday, Sept. 14.