The third issue of Ashe: Warmother, the four-part comic series produced by Riot Games in collaboration with Marvel Entertainment, released Wednesday, and fans received an insight into the complex net of relationships found in the northernmost region of the League of Legends universe.
The first issue of the comic series served as an introduction to Ashe and her home region of the Freljord, as well as the culture and beliefs of the northern region. In the second issue, Ashe continues her mother's quest to find Avarosa's throne following her death, and finds her iconic bow made of True Ice. The issue ends with the bow-wielding hero cast out into the icy wilderness on her own.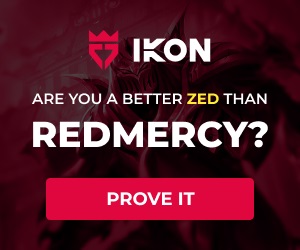 In the newest issue, Ashe encounters a daunting female figure (who we later discover is Sejuani) while being attacked by a serpent monster called a Grellfeen. Bristle, Sejuani's boar, never makes an appearance in the third issue, but we do learn of the close friendship between Ashe and Sejuani that extends over several years.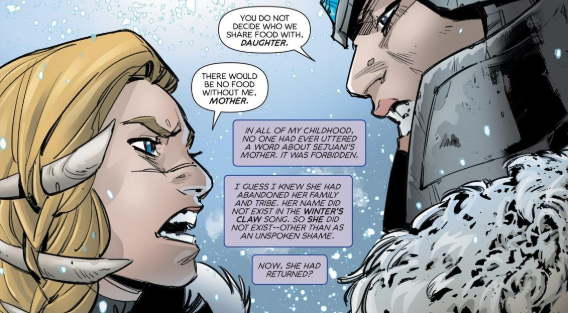 The comic series also touches on the nature of the relationship between Sejuani and her tribe's leader, who just so happens to be her birth mother. Sejuani's lore already reveals that her mother abandoned her family and the tribe in pursuit of a romantic interest, but in the comic, Sejuani's mother has resumed leadership over her tribe, the Winter's Claw, with a cold shoulder to outsiders.
At the end of the latest issue, Ashe finds herself at yet another cliff's edge with a bounty on her head and the Winter's Claw's Frost Priests surrounding her.
The fourth and final issue of the Ashe: Warmother series is set to release March 20.