All hail G2, the Kings of Europe!
After starting the season outside the top three and bouncing around for a few weeks, G2 have made a serious move in the last two weeks to ascend to their rightful place atop our power rankings. That they shot from sixth to first in such a short time frame illustrates how good they've been—and also how rocky the road has been for other top contenders.
With G2 in firm control, let's look at how the rest of the rankings turned out. Our voters assigned points from 1 (worst) to 10 (G2). We start at the bottom.
Things are looking up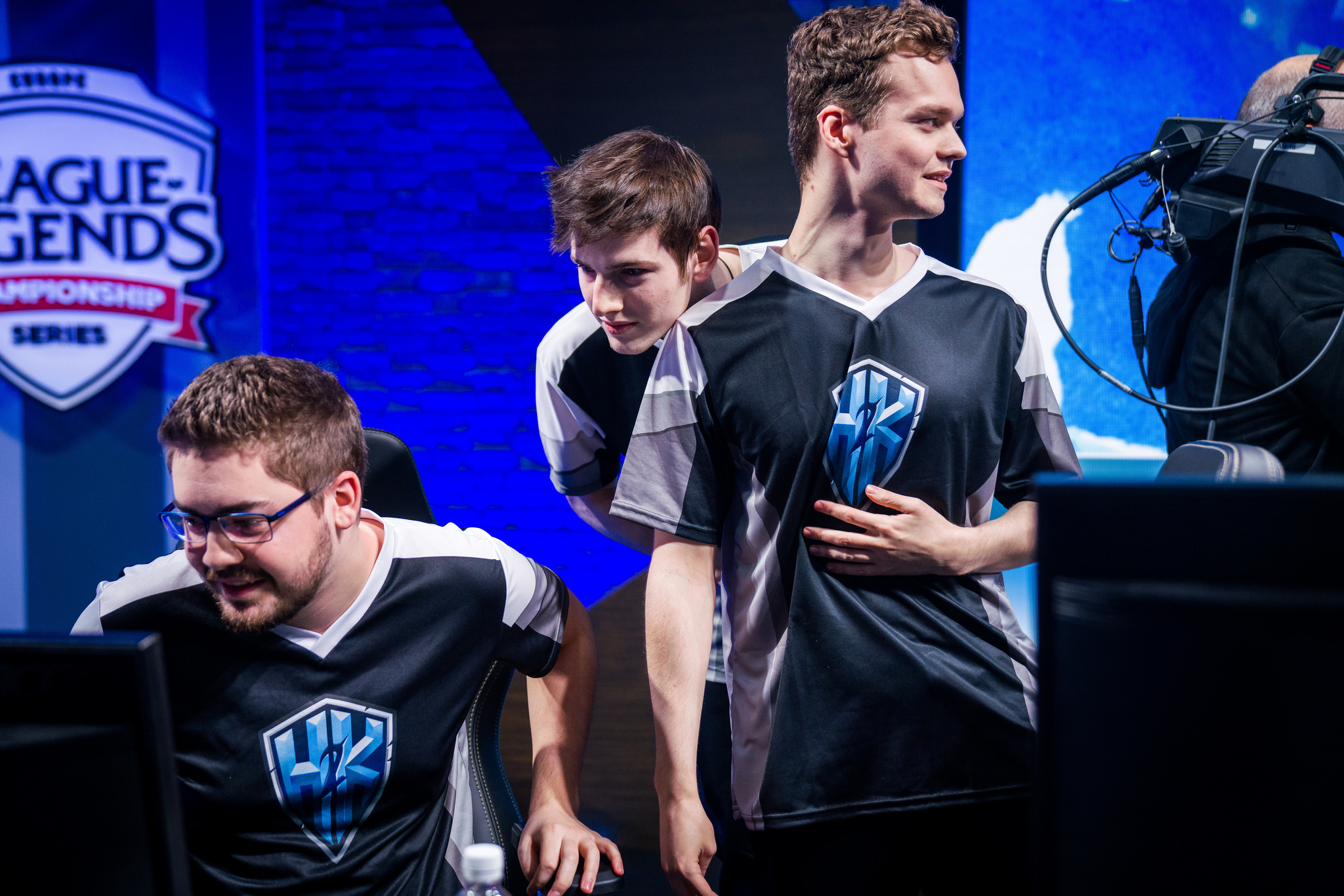 For nearly the entire year, H2K and Unicorns of Love have bounced around in the bottom two. But things are finally looking up, with both picking up wins last week. Is it enough to propel them further up the rankings in future weeks?
10) Unicorns of Love (5 points, -1)
Unicorns got a classic carry performance out of Fabian "Exileh" Schubert in their win over Giants Gaming. His scoreline on Zoe was 9/1/9, and he got help from jungler Jonas "Kold" Andersen and Samuel "Samux" Fernandez. Unicorns had a decent week, but Giants did them one better.
9) H2K (10 points, +1)
Last week, H2K looked lost after replacing their mid laner and jungler in a bizarre mid-split roster swap. But the moves worked. new mid Marcin "Selfie" Wolski and jungler Ilyas "Shook" Hartsema led the team to a messy win over ROCCAT to start the week. But the big news was a huge upset win over Vitality on Saturday that shook up the whole EU LCS.
Are they really better than this?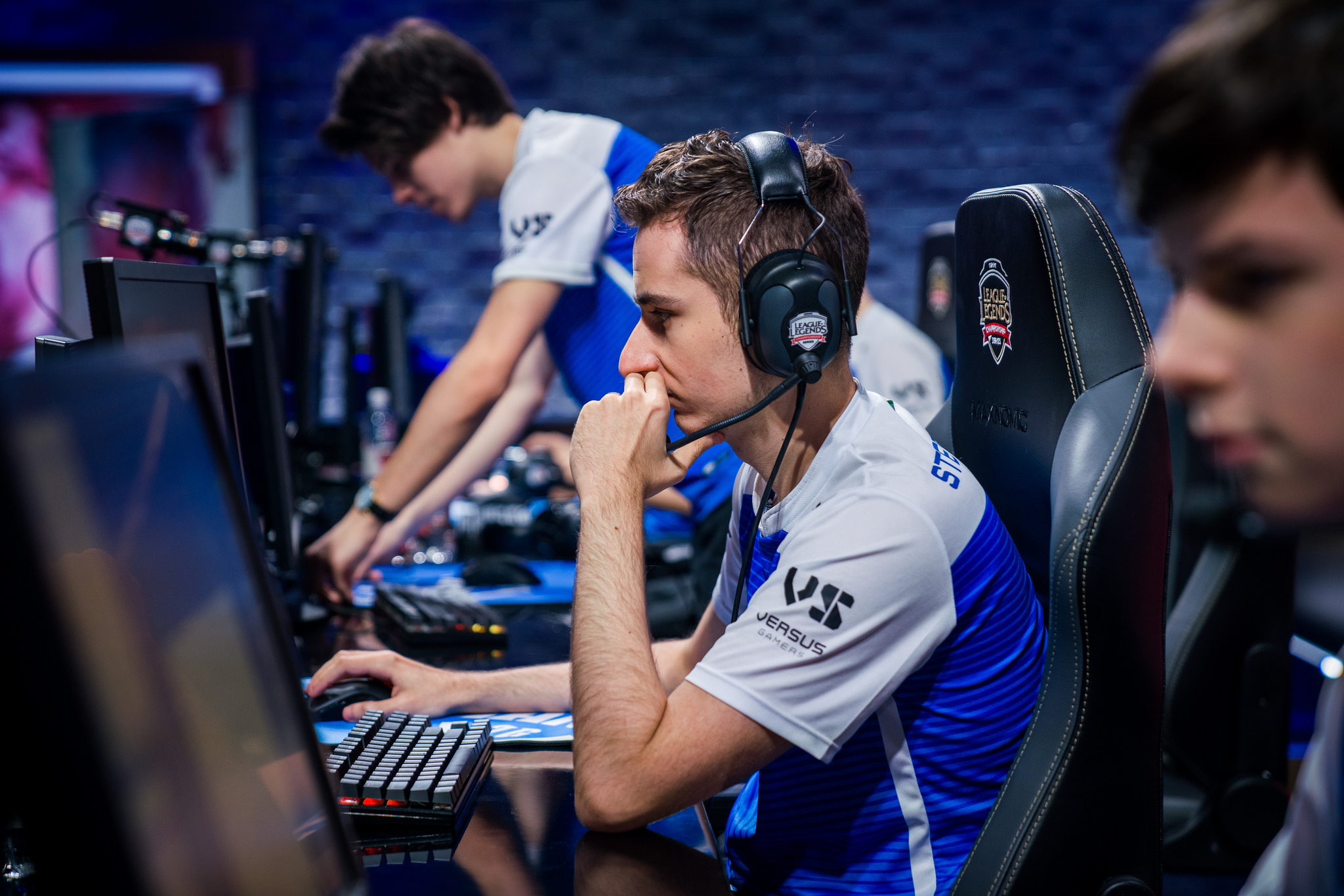 All split, we've been waiting for one of these teams to step up and seize a place in the playoffs. All have shown flashes of brilliance amidst a sea of mediocrity. But the flashes are just that, flashes, as none of these teams have shown any consistency.
8) Giants Gaming (16 points, -3)
Giants took the biggest tumble of the week—a bad draft against Splyce and then getting blasted by UOL will do that. Our voters have been cautious on this team for weeks now, and that feeling proved prescient. Giants are still in playoff position, but they need to fix their lane phase, especially veteran ADC Pierre "Steelback" Medjaldi. This year, Steelback has heavily favored late-game carries that are weak early, but Giants may need him to do more.
7) ROCCAT (20 points, +1)
Both of ROCCAT's games last week were clown fiestas. They beat themselves in their first game by ignoring their split push team composition. In the second, they watched as Schalke self-combusted on a series of unnecessary gambles.
6) Schalke 04 (24 points, no change)
Their loss to ROCCAT was mind-blowing. Schalke just kept looking to fight, over-chasing and dying one-by-one. Getting caught in the late game is a bad habit that they desperately need to resolve.
Fallen from grace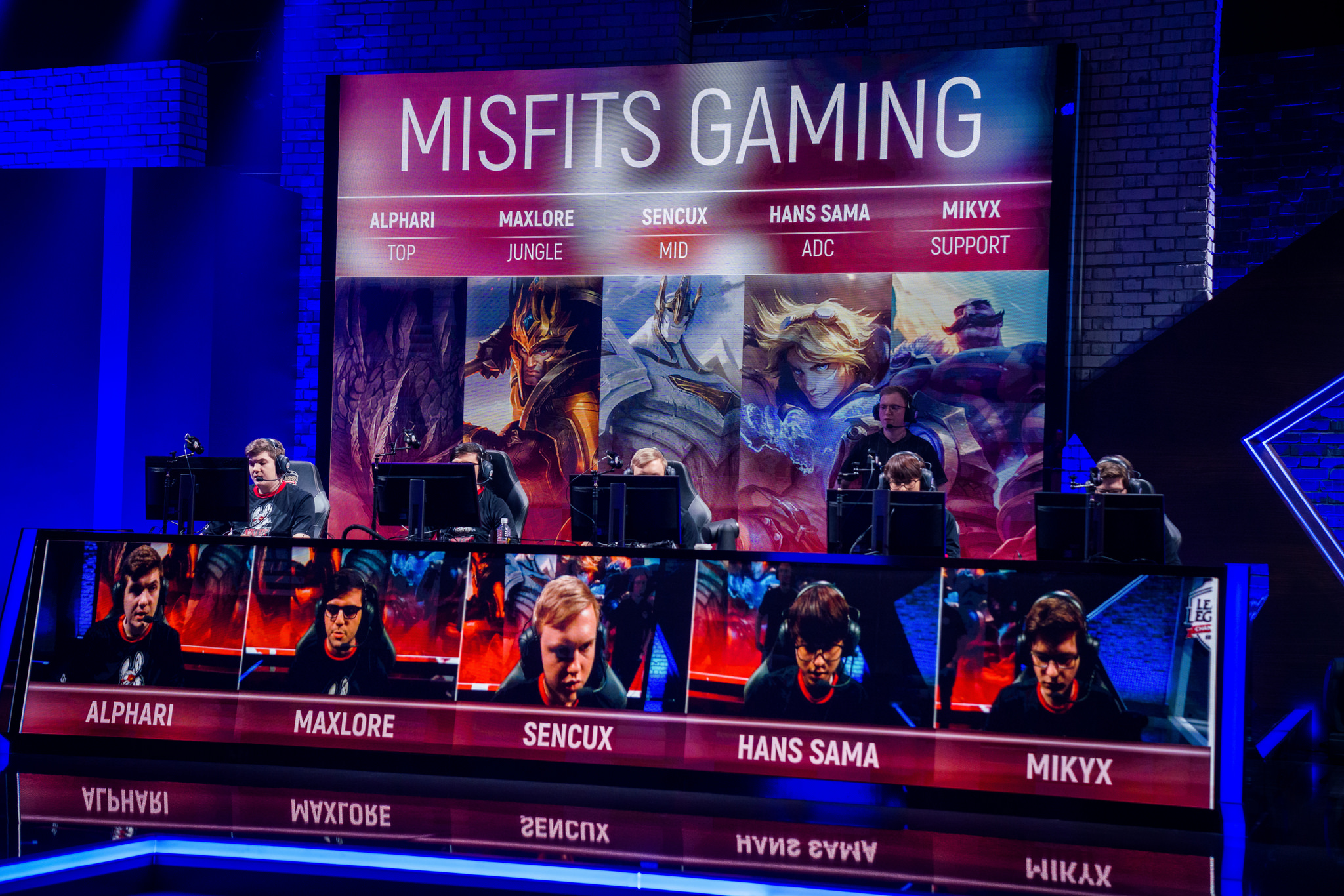 Oh how the Misfits have fallen. Regular season ranking hasn't seemed to matter in the past for either of these teams—it's all about the playoffs, they just have to make sure they get in.
5) Misfits (32 points, -1)
Misfits' second loss to G2 was even more disappointing than their first, where they misplayed their draft and lost handily. Last week, they actually had a lead around some solid mid play, before throwing it all away in a bizarre series of fights. It doesn't seem like this team is clicking as well as they did last summer.
4) Splyce (33 points, +3)
Splyce jungler Andrei "Xerxe" Dragomir has had a rough split, but he unleashed one of his best games last week against Giants. With some sick pathing, he ran circles around the jungle. But things came back to earth in their second game against Fnatic, where Splyce were pushed out of all three lanes, a concerning habit of theirs. They fought back beautifully in the mid game, but couldn't quite push all the way to victory. Still, the potential is there.
The top of the order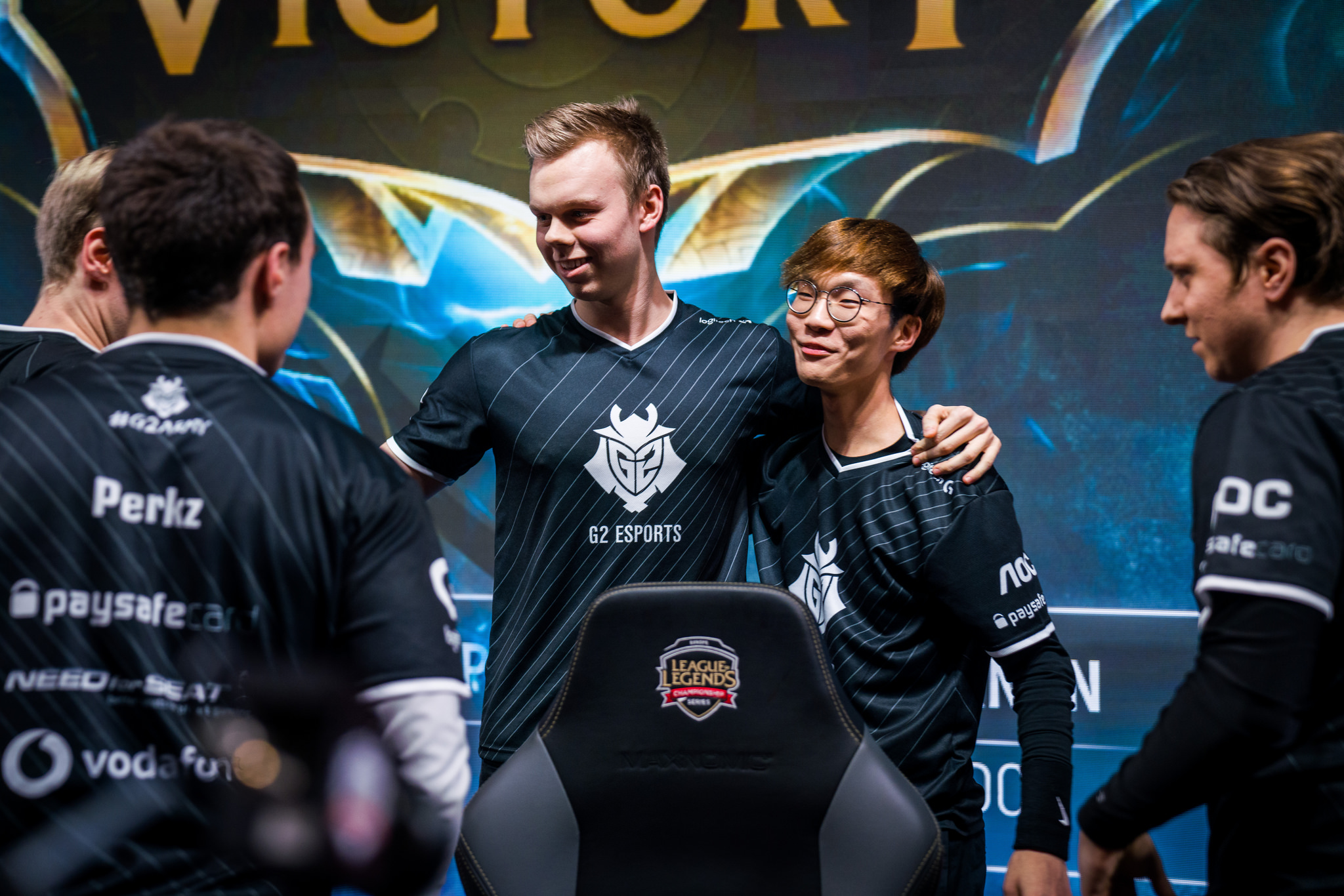 Finally, order has been restored to the top of the EU LCS! Now we can all kick back and watch G2 take control of the region for the third straight year.
3) Fnatic (42 points, -1)
Fnatic's weaknesses to mid pressure showed against Schalke last week, but they still got the win by getting picks on Schalke's carries. Fnatic have shown improvement in that area, but will still need to fix their lane assignments going forward.
2) Vitality (43 points, -1)
After several weeks of near-impeccable play, Vitality's weaknesses were on full display last week. G2 used Galio's tempo advantage to neuter Vitality's strong mid lane. Then, jungler Erberk "Gilius" Demir threw the whole game against H2K. Gilius is one of EU's best trash talkers and worst junglers. With big buffs to Baron and Elder Dragon incoming, he desperately needs to learn to use his smite key.
1) G2 (50 points, +2, 5 first-place votes)
G2 got by in week four off of luck, but last week's performances were no fluke. They used coordinated, aggressive team-play to seize tempo and leave their opponents in the dust. It's the type of stuff we haven't seen in Europe since G2 were on top of the region last summer. The kings are back and they're playing just as well as they did before.