It happened. They did it. The 1-8 Golden Guardians brought down Yiliang "Doublelift" Peng and co. on Team Liquid, the team that was heralded as the best in the region at the start of the season. Pack it up, lads, and let's go home, because it doesn't get better than that.
Sure, it was one of the most exhilarating matches of the season so far, simply because it was the largest upset of the entire five weeks' worth of games we've seen, but it doesn't mean the Golden Guardians are suddenly Worlds contenders. It does, however, give them hope.
In week six, GGS will try to prove that they're actually a serious LCS team and that last week wasn't a fluke, TSM will try to scrap themselves together long enough to barely qualify for the playoffs, and Heo "Huni" Seung-hoon will keep laughing at players that try to pick Lucian top against him.
Here are five of our thoughts heading into the sixth week of the NA LCS.
1) Cloud9 still looks like the better team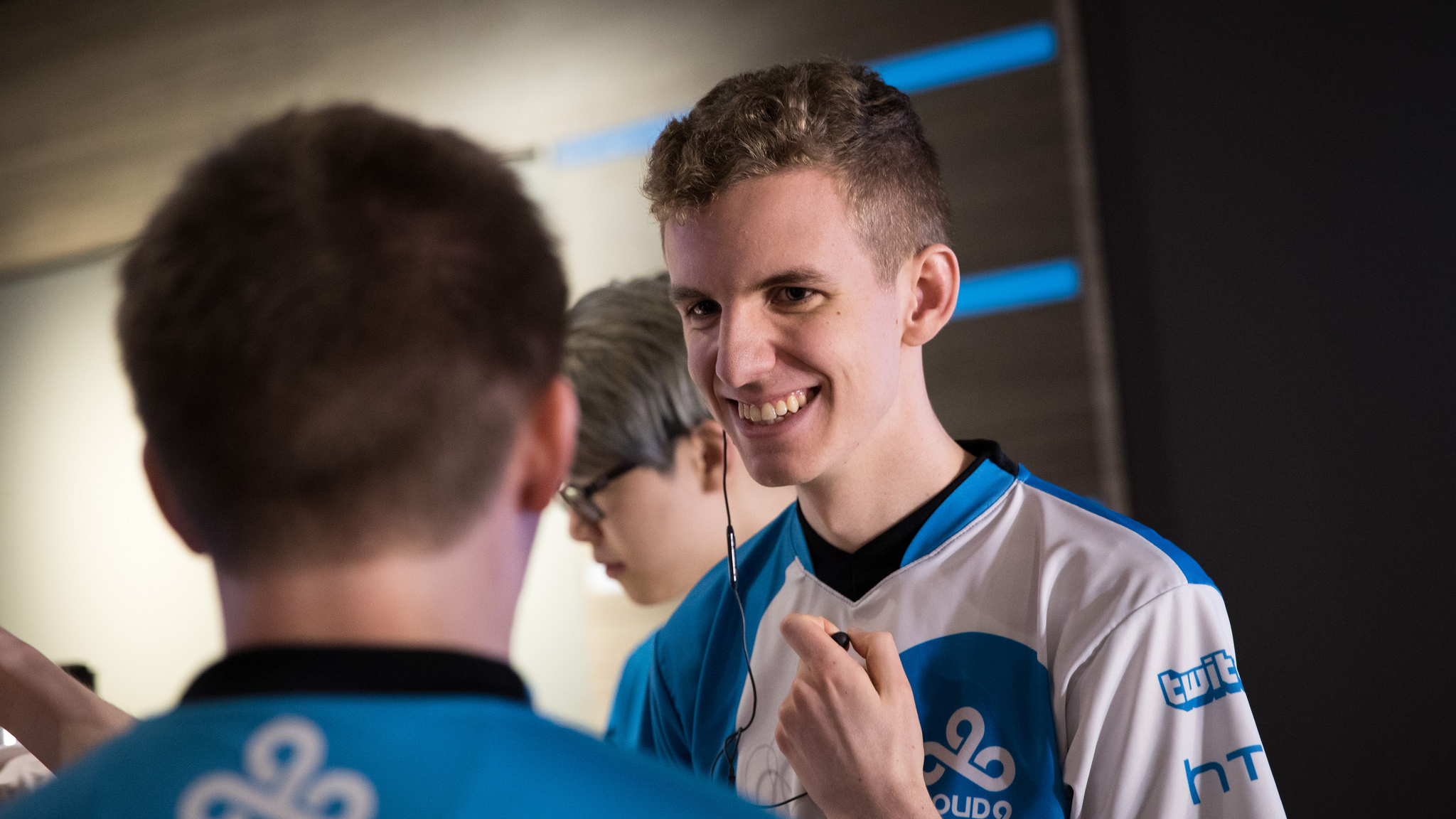 Despite C9's only two losses being to the first place Echo Fox, C9 still looks like the better team. As we dive deeper into the back half of the split, that should become more apparent. In their most recent bout, it seemed as though Echo Fox's strongest selling points came from the draft. They won the pregame by locking C9 into a chokehold, giving rookie top laner Eric "Licorice" Ritchie very few choices to counter Huni at the end of the draft.
Unfortunately for Licorice, he decided to play Lucian as one of Gangplank's few hard counters, and Huni knows the top lane Lucian pick backwards. After a few well-angled ganks, Licorice was completely shut down, and C9 hemorrhaged resources to try to get him back into the game. Gangplank is simply much better than Lucian as a game runs on. Lucian's biggest power spike, however, is the early game when he can shut the Gangplank down. When the Gangplank wins that early lane it's GGEZ, because Lucian can never outscale him.
It was a masterful pick/ban phase, but C9's wins this year, even against the same opponents that Echo Fox has felled, have been more convincing. C9 has shown that they play better as a team, and they can win laning phases more convincingly and more reliably. As teams like Clutch Gaming and OpTic are starting to figure out their team dynamics Echo Fox may be in trouble.
2) "Don't worry, it's still TSM" is losing its meaning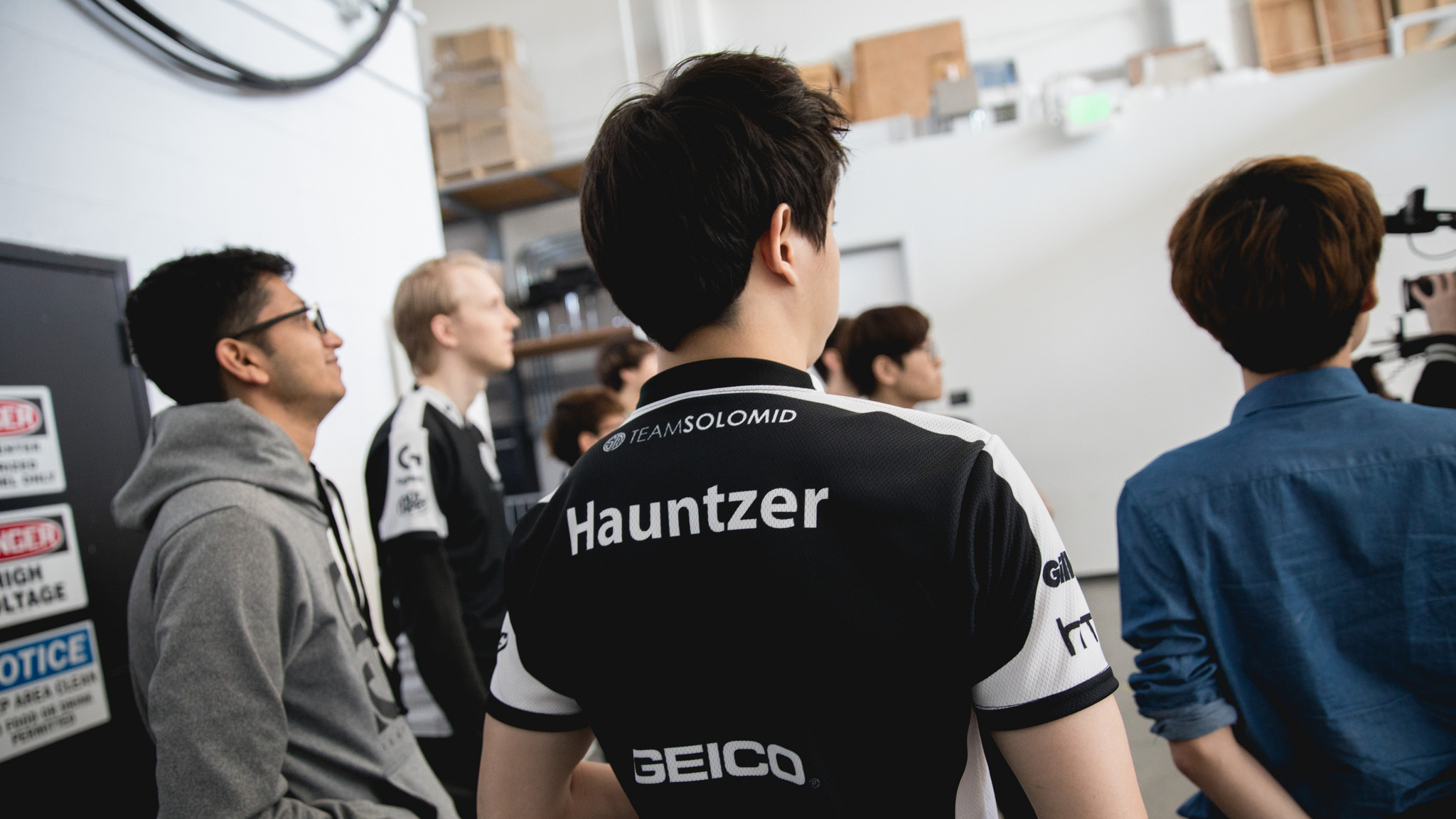 TSM have been playing worse this split than they've played in years, but up until now, they've still been held in fans' hearts as one of the better teams in the league simply because they're TSM. The argument "Don't worry, it's TSM" has been beaten into the ground. Now that we're only a few weeks away from the end of the split and these former champions sit only one or two more losses away from not making it into the playoffs, it's time to doubt them. It's time to call them what they are—a sub-par team.
They now sit tied for sixth with FlyQuest, and there's one major difference between the two teams. FlyQuest is on an upswing, with each game looking like an improvement from the last. They truly look like they could nab a bottom-tier playoff spot and make a surprising run when the time comes. TSM, on the other hand, still aren't finding their footing, and they're still floundering as much as they were during week one.
That being said, if we had to weigh these two tied teams up against one another, we'd have to give the favor to FlyQuest, which would land TSM in seventh place and out of the playoffs. TSM has a lot of ground to cover if they're going to save themselves from not making the finals for the first time in their career as a team.
3) Golden Guardians are still bad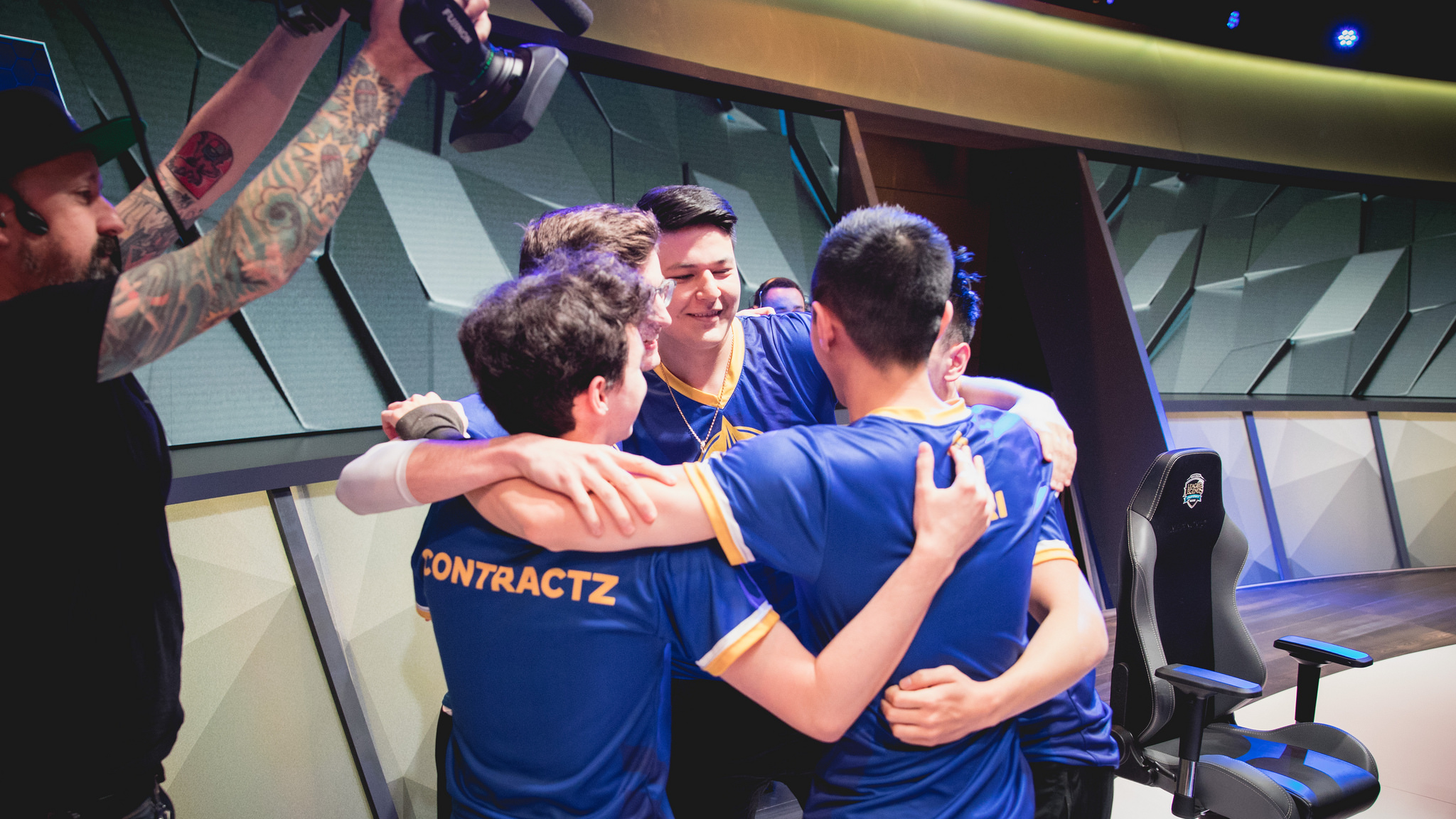 It's true that GGS beat Liquid last week, but don't let the hype fool you, they still look and play like the worst team in the league. They only have two wins under their collective belts, and while it helps that one of those two wins was against a top-three team, two wins can easily be pushed aside and called flukes.
This week, GGS has a chance to prove that they should be taken seriously. They played better against Liquid than they ever have thanks to top laner Samson "Lourlo" Jackson's standout performance, and if they want a few more wins before the split ends, they need to capitalize on that.
One of GGS' biggest strengths this year has been Hai Lam and his shotcalling, but the team had been devoid of a winning lane to focus with resources and Hai's ganks. If Lourlo keeps stepping up, they may finally have that at the very least.
4) The standings are shaky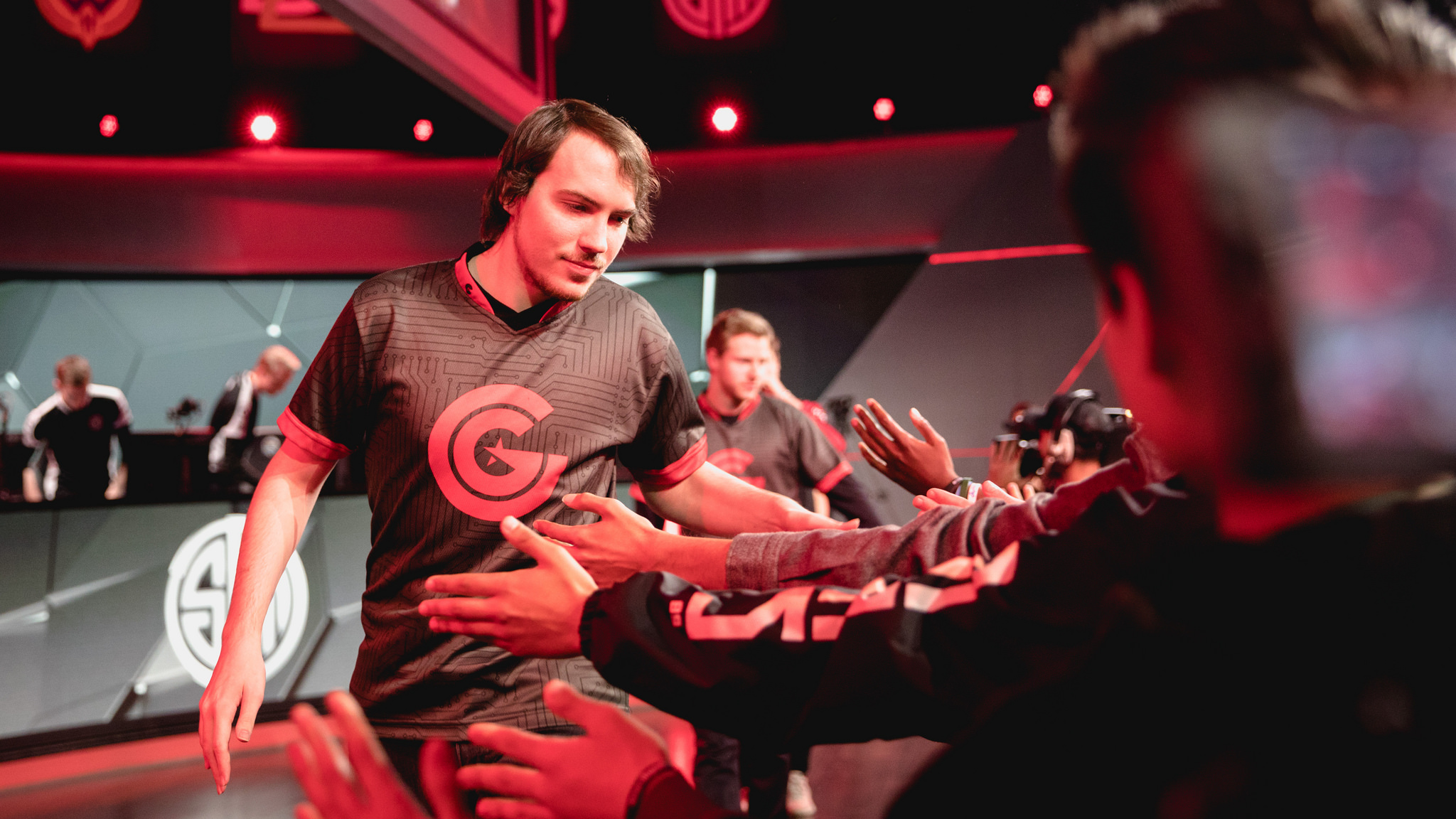 With teams like Clutch, FlyQuest, and OpTic finally getting their collective shit together, one thing is for sure—the playoffs are anyone's game (except GGS, sorry). It's true that Clutch is figuring their team dynamic out faster than most other teams, but even after recent losses, it's apparent that both FlyQuest and OpTic are on the upswing.
With TSM continuing to disappoint and Liquid wavering in a big way last week, every playoff spot other than the top two could go to any one of these teams. Now that we're in the back off of the split, every game counts. If FlyQuest wants to keep their hopes alive, they need to crank up the volume and improve faster than OpTic while ensuring that TSM doesn't find the backbone to suddenly perform.
At this point, everything is up in the air. It's chaotic; it's a clown fiesta; it's peak NA LCS.
5) Poor CLG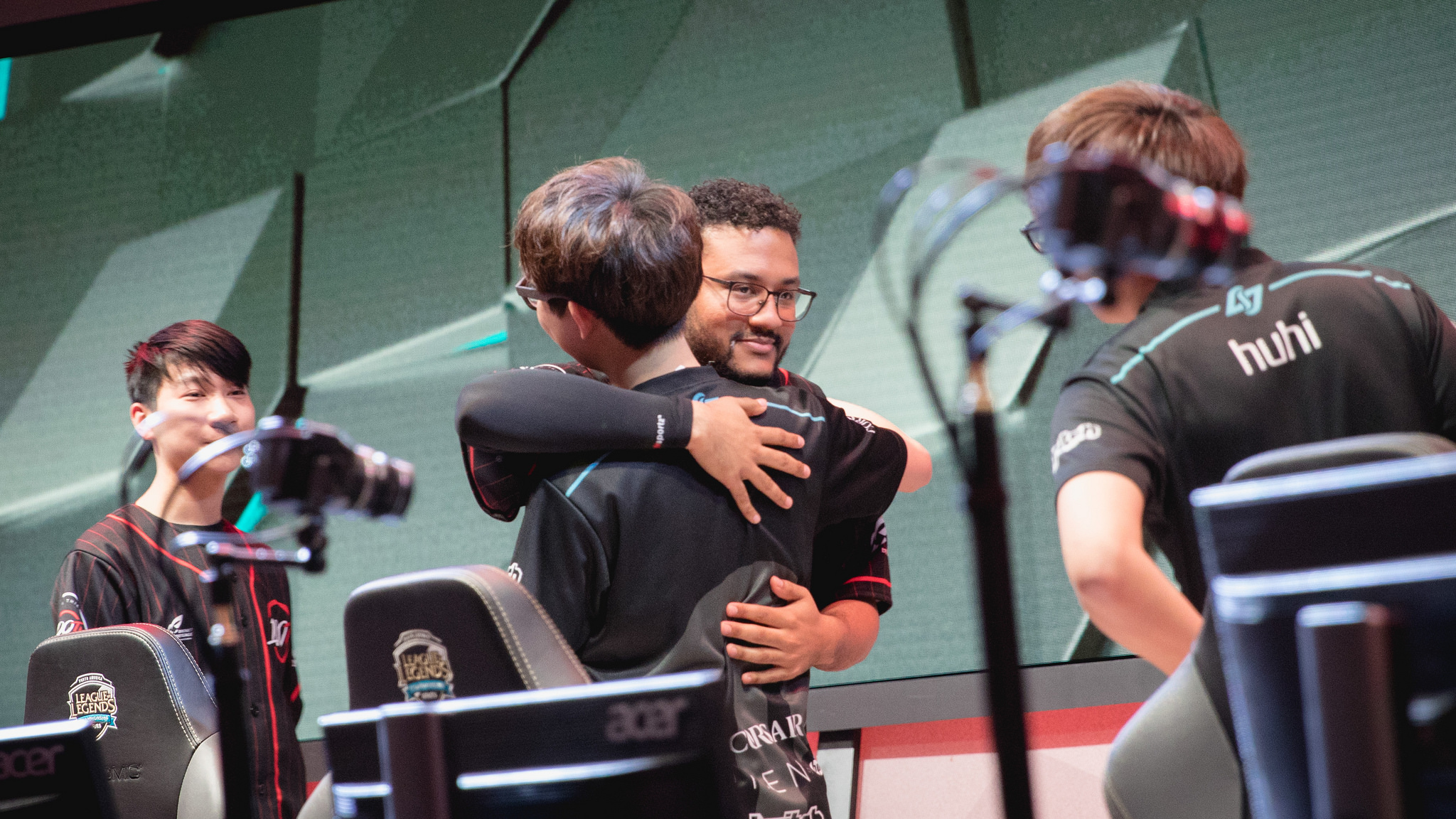 Alongside TSM, CLG are another former NA LCS team of titans that is down in the dumps this year. The difference, however, is that CLG is used to it. Stings to hear if you're a CLG fan, we know, but that's the truth.
Last summer, we saw a glimpse of greatness from them as they made a respectable playoff run, but otherwise, they just haven't been themselves since their championship win in 2016. CLG have always been the wholesome team—very rarely are players traded away, and they're sort of the permanent underdogs of the region. This year, they replaced Zaqueri "Aphromoo" Black and jungler Omar "OmarGod" Amin, and the result has been awful, just awful.
That doesn't mean that new jungler Kim "Reignover" Yeu-jin and support Vincent "Biofrost" Wang are necessarily to blame for the split so far. Every player is participating in the team's failure at the same time—like a beautiful symphony of suck.
Reignover continues to prove that he can't jungle for anyone other than Huni. Biofrost is playing too passively in an aggressive and playmaking meta. Choi "Huhi" Jae-hyun is less reliable than any top tier mid laner in North America. Trevor "Stixxay" Hayes has a fever, and the only prescription (apparently) is forgetting that ADC champions can't also be tanks. And finally, Darshan Upadhyaya can't decide whether or not he wants to splitpush or be the teamfighter. He does both often, but he can't do either of them well.
CLG has so many problems that it's impossible to point one out and say "Hey you, fix that." Unfortunately, the team may need a total makeover, or a shift in player management may be in order to salvage the season.