Blizzard recently announced a number of structural changes coming to single player Hearthstone, including a more meaningful story.
This week, Blizzard has started posting video trailers related to the story of the upcoming expansion on the Hearthstone YouTube channel.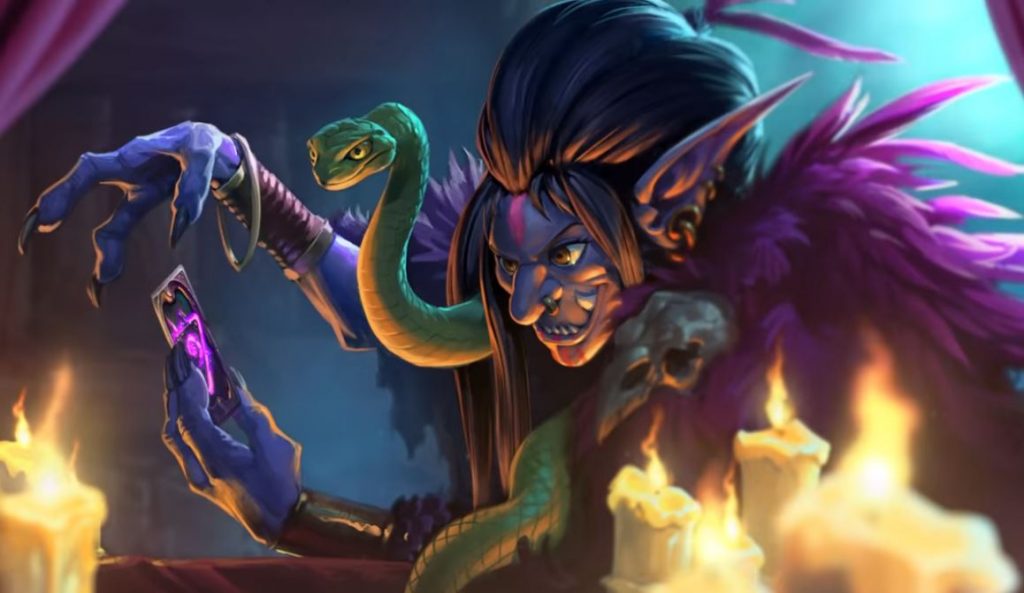 The first trailer is titled "The Fortune Teller" and follows a female Troll as she reflects over a spread of Hearthstone themed Tarot cards. As she narrates the short, the Troll exclaims that she'll answer the call and others will follow suit.
The gypsy-like Troll announces that she'll help put together a team of plotters and schemers. The video's description ponders what the purpose of such a group may be. This could be Blizzard hinting that the individuals we meet in these videos may be a collection of villains for the upcoming expansion that's expected to drop in April.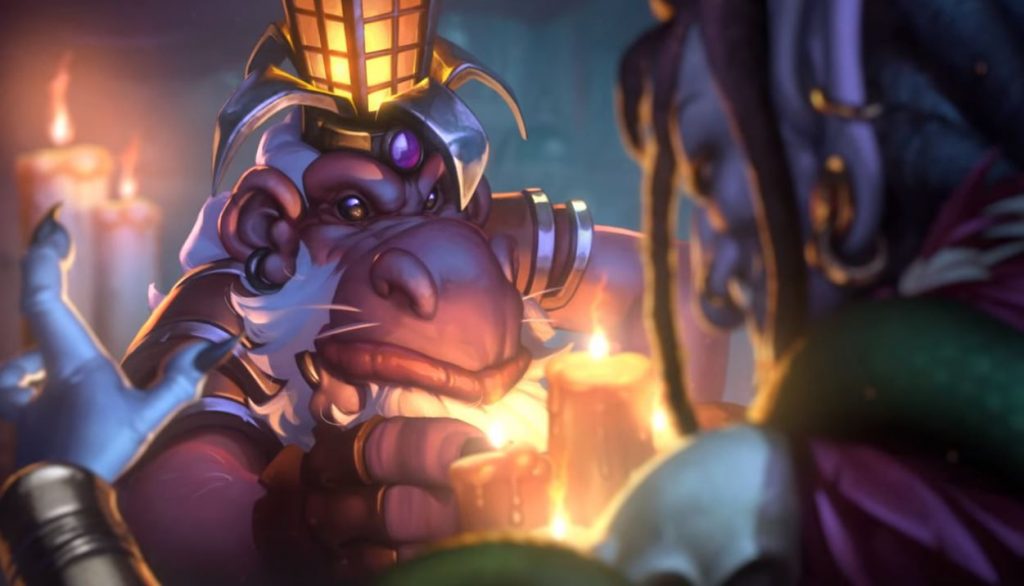 The second trailer is titled "The King" and it's narrated by the same Fortune Telling Troll from the previous one. She claims that each teammate she's calling has a story, and that this tale will be about riches and glory. The trailer then leads us to the lair of a defeated Kings Togwaggle.
The narrator tells us that deep down in the Earth, the King dreams of rebirth. We then see the Fortune Teller meeting with King Togwaggle presumably offering him her pitch to join her league of villains. A wide grin spreads across the face of the King, and we're left with the Fortune Teller teasing who she might visit next.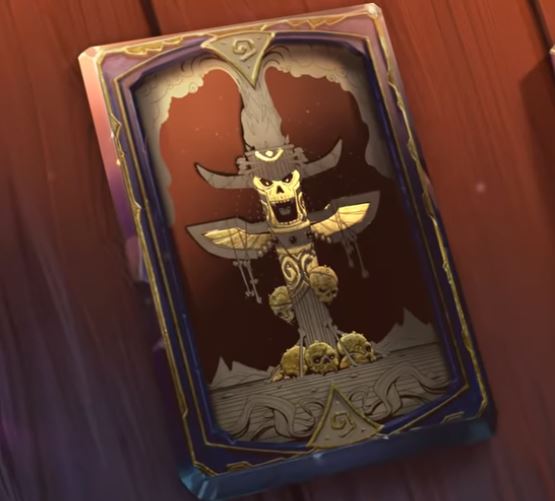 The Fortune Teller flips one last card and reveals a totem that's draped in skulls. This seems to imply that the next trailer released will be dealing with a Shaman-based villain—perhaps someone from the past or a brand-new character. Either way, these trailers are a neat way to generate buzz within the community and players will surely be ready to take on the new content in April.