Less than a week after a new weapon was added to the game, another brand-new gun is set to join Fortnite: Battle Royale soon.
The Scoped Revolver is coming soon to Fortnite, according to tonight's in-game News message. "Six-shot pistol that packs a punch and provides perfect accuracy at range," the message reads.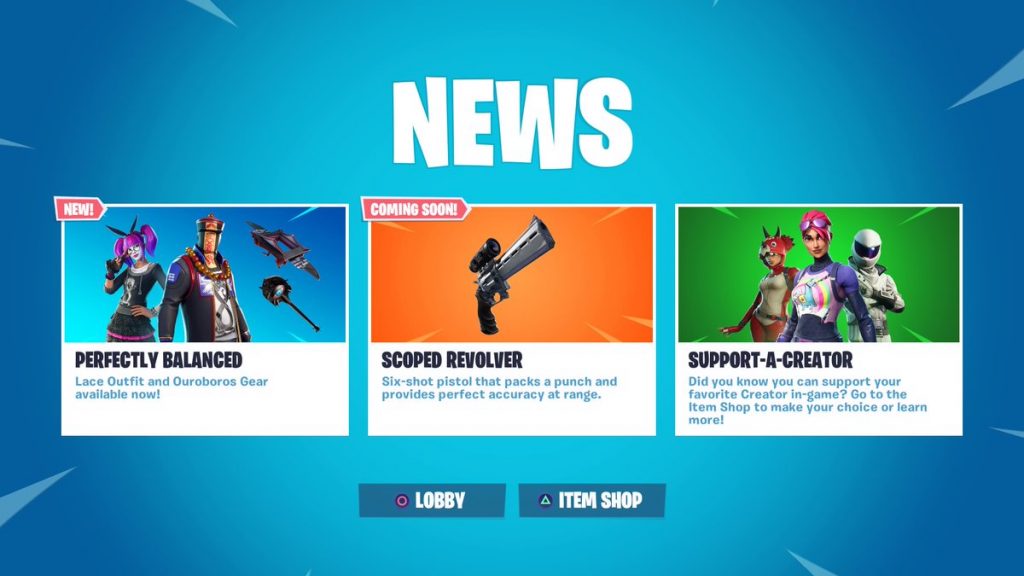 This pistol somewhat reminds us of the Annihilator, a Specialist weapon from Call of Duty: Black Ops 4. The Scoped Revolver will take the place of the Six Shooter, which was recently retired to the Vault.
This revolver is also set to be added to the game after last week's content update, which introduced the Suppressed Sniper Rifle and brought back the fan-favorite Dual Pistols.
Related: Fortnite update v7.20 will introduce a change for improved wall placement
Epic usually teases that new items are "coming soon" right before it's ready to add them to the game—so this revolver will likely join the world of Fortnite very soon, or even as early as this week.