A Reddit user has apparently discovered what content Epic Games intends to give out to Fortnite: Battle Royale players for its holiday event, 14 Days of Fortnite.
Reddit user Silox13 posted an image to the Fortnite: Battle Royale subreddit of 13 supposed items that will serve as rewards in the 14 Days of Fortnite event. And despite 13 of the rewards being labeled the same and designated for the holiday event, the final reward is unknown, Silox said in a comment.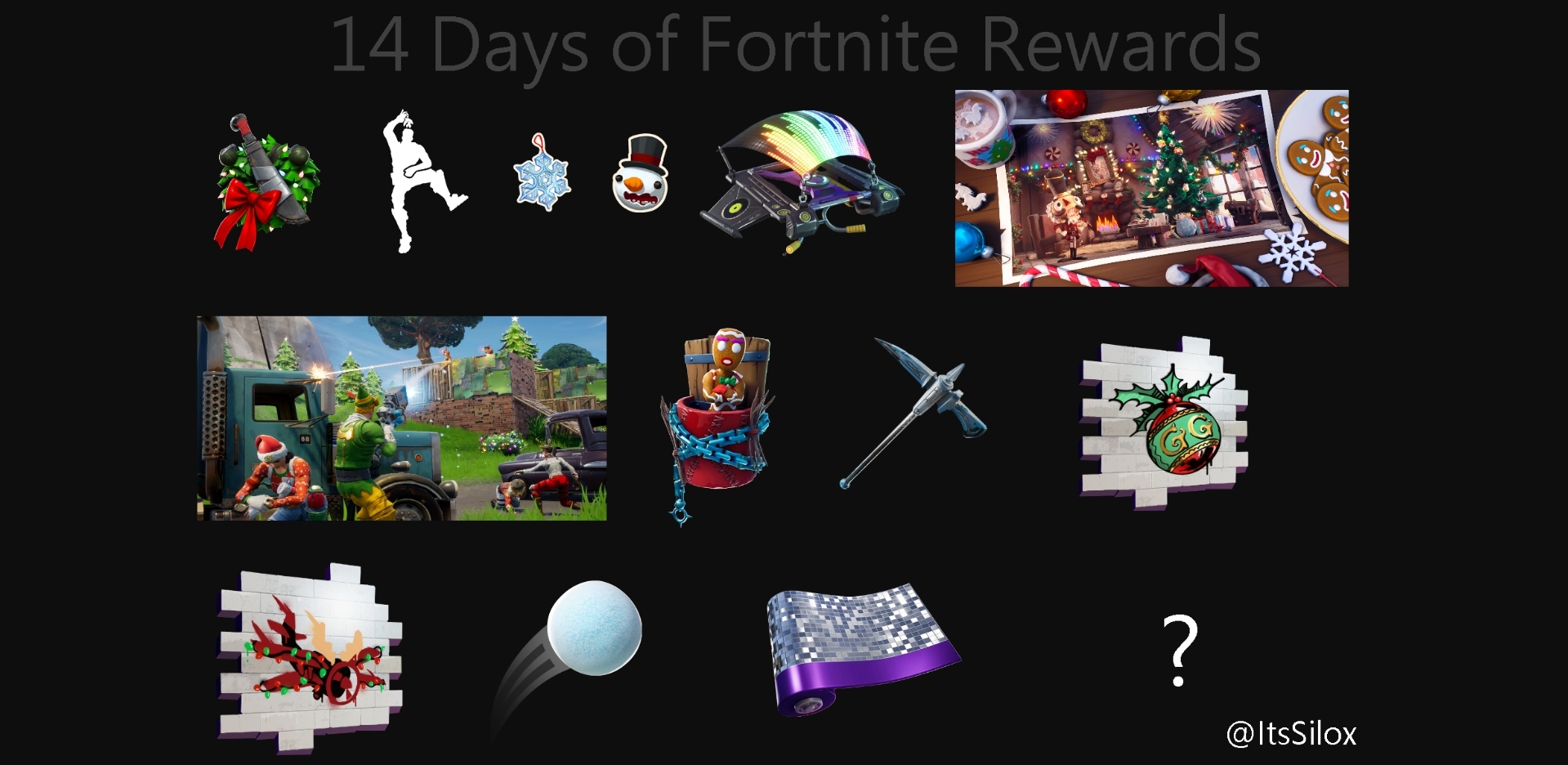 On Wednesday, the first challenge and reward went live for the event. Upon completing the unexpectedly tough challenge of starting or joining a Creative server, players would earn a spray, GG Ornament. The spray was included in Silox's Reddit post, which appeared nearly 9 hours before the event went live.
The confirmation of the GG Ornament spray doesn't necessarily confirm that all of the content included in Silox's post will pop up in the holiday event.
Related: Here's all the challenges and rewards for the 14 Days of Fortnite event
To earn the 14 rewards, players will have to complete one event-specific challenge each day. It's expected that some challenges will be significantly more difficult than others.
In addition to the challenges and rewards, Epic is rotating Limited Time Modes during 14 Days of Fortnite, which includes both old and new LTMs for players to enjoy. Several of the apparent LTMs have already been leaked, and Epic confirmed one leaked mode with its debut Wednesday morning.
The next event challenge will go live Thursday at approximately 8am CT, and it will either further legitimize the Reddit leak, or prove the datamine wasn't entirely accurate after all.