More information about the upcoming Fortnite and Avengers crossover event may have been revealed thanks to an update message on PlayStation 4.
PS4 owners received a notification today that shows the expected start time and end date of the Fortnite x Avengers event.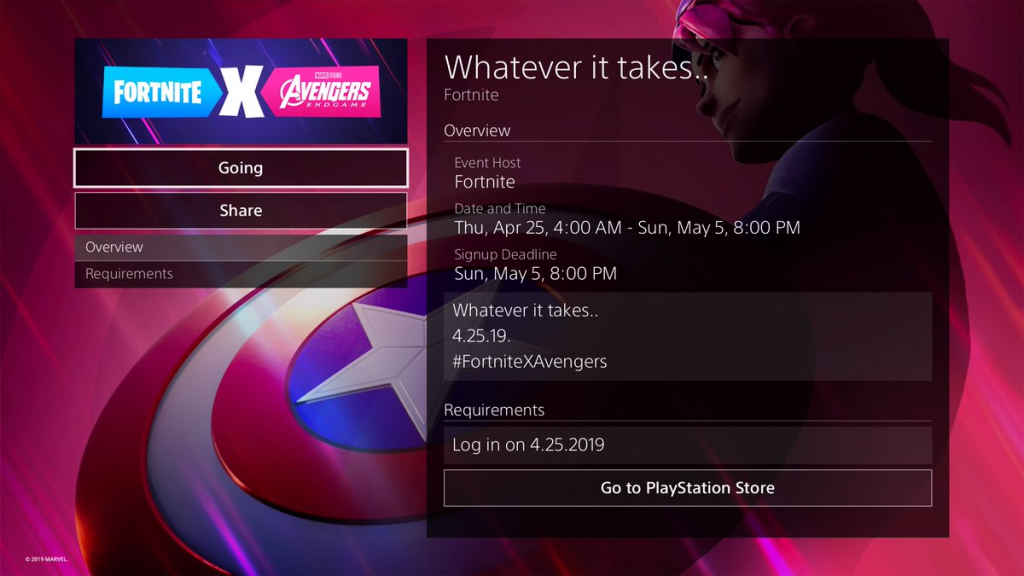 Fortnite fans learned that a potential Avengers-themed event was coming on April 25 due to a teaser image that Epic Games tweeted earlier today—but now, thanks to the PS4 notification, we know that the event is expected to start at 3am CT on April 25. The notification also reveals an end date of Sunday, May 5 at 7pm CT.
Related: The Avengers-themed skins and cosmetic items we'd like to see in the Fortnite x Avengers event
Unfortunately, this notification provides no other additional information—it even has the same text message that was seen in Epic's tweet earlier today.
We don't know much about Fortnite x Avengers yet, but many fans expect it to be an exciting in-game event.