The Fortnite: Battle Royale weather forecast says there's a white cloud approaching Flush Factory from the south. Its nature is unknown, but it might hit the island in the next couple of weeks.

Fortnite players who land on Flush Factory now can see a cloud over the sea south of the area. This small white cloud seen in the distance was never there, and it could be a sign of a storm approaching the game's island.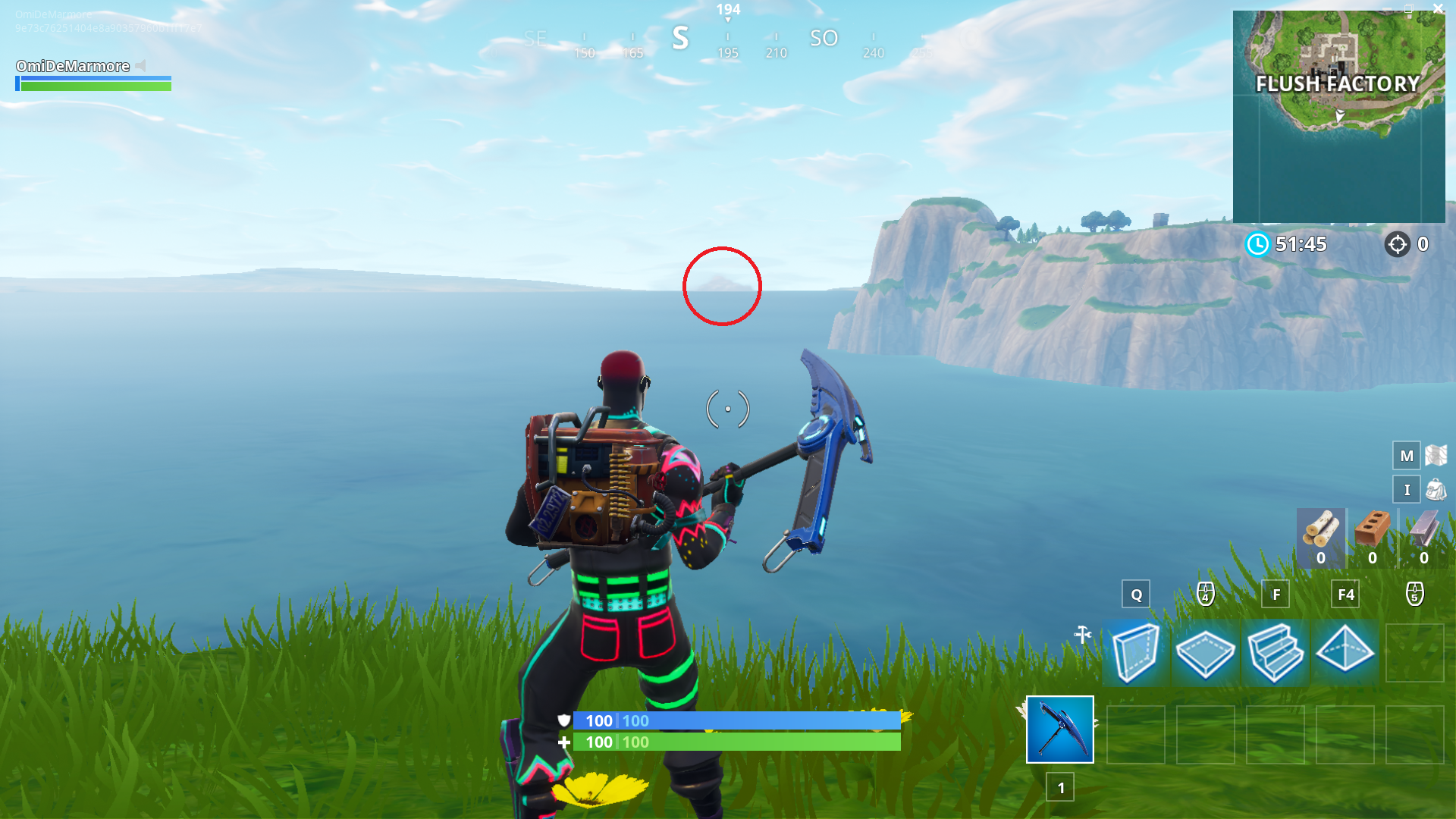 Players think it could be a winter storm coming for the game's seventh season. The winter season in real life is coming for players living north of the globe. This cloud could be a storm that will cover the Fortnite island in snow for season seven and will celebrate the holiday season.

The seemingly frozen legs of the robot skin A.I.M could also be an in-game hint of an impending snowstorm. The robot apparently landed on Flush Factory a few days ago, and his legs looked covered in ice, which might mean he crossed that cloud to get there.

But Fortnite players don't need much theorycraft to convince them it's a snowstorm. Players on social media are sure it is, even without further evidence.
A winter storm wouldn't just explain an upcoming map change, but it would leave some events of season six unanswered. Players still don't know what the dimension was that they were floating in after the mysterious cube exploded on Nov. 4. The corrupted areas created by the cube that remain on the island after the cube exploded are also a mystery.

As we approach the end of the sixth Fortnite season, game developer Epic Games will surely add hints at what's coming for season seven or what in-game event will mark the end of the current season. It's too soon to talk about developments of that cloud since players only spotted it late last night. If it's a hint at what will happen after season six is over, we might understand the nature of this cloud better as we approach the season end on Dec. 6.