A highly-anticipated item is finally set to become available in Fortnite: Battle Royale.
The Driftboard is "coming soon" to Fortnite, according to the latest in-game News message. "Put your own spin on the game with the new limited time Driftboard," the message reads.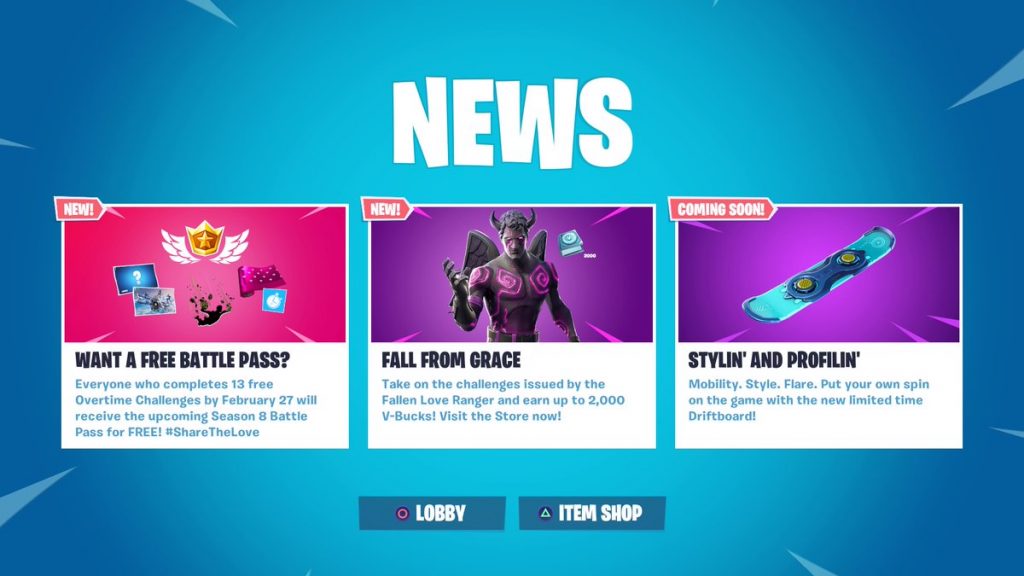 The Driftboard was originally teased as a "new single player vehicle" on Dec. 17, 2018—but on that same day, developer Epic Games was forced to delay the release of the snowboard.
Since then, players have been patiently waiting for the Driftboard to make its debut in the popular battle royale game. But now, it seems like the vehicle will only be available in a limited capacity or a special LTM, instead of the traditional Fortnite playlists.
Related: Map changes could be coming to Tilted Towers and Polar Peak, according to leaked Fortnite season 8 description
Epic usually teases that new items are "coming soon" right before it's ready to add them to the game—so the Driftboard will likely join the world of Fortnite as early as this week (as long as Epic doesn't delay the item's release once again).