The old-school Bounce Pad has returned to Fortnite: Battle Royale today in a small content update.
The new pad appears to be an amalgam of previous vertical and horizontal jump pads that were originally in the game. Those aren't to be confused with the current Jump Pad item—though the Jump Pad did effectively replace the previous pads.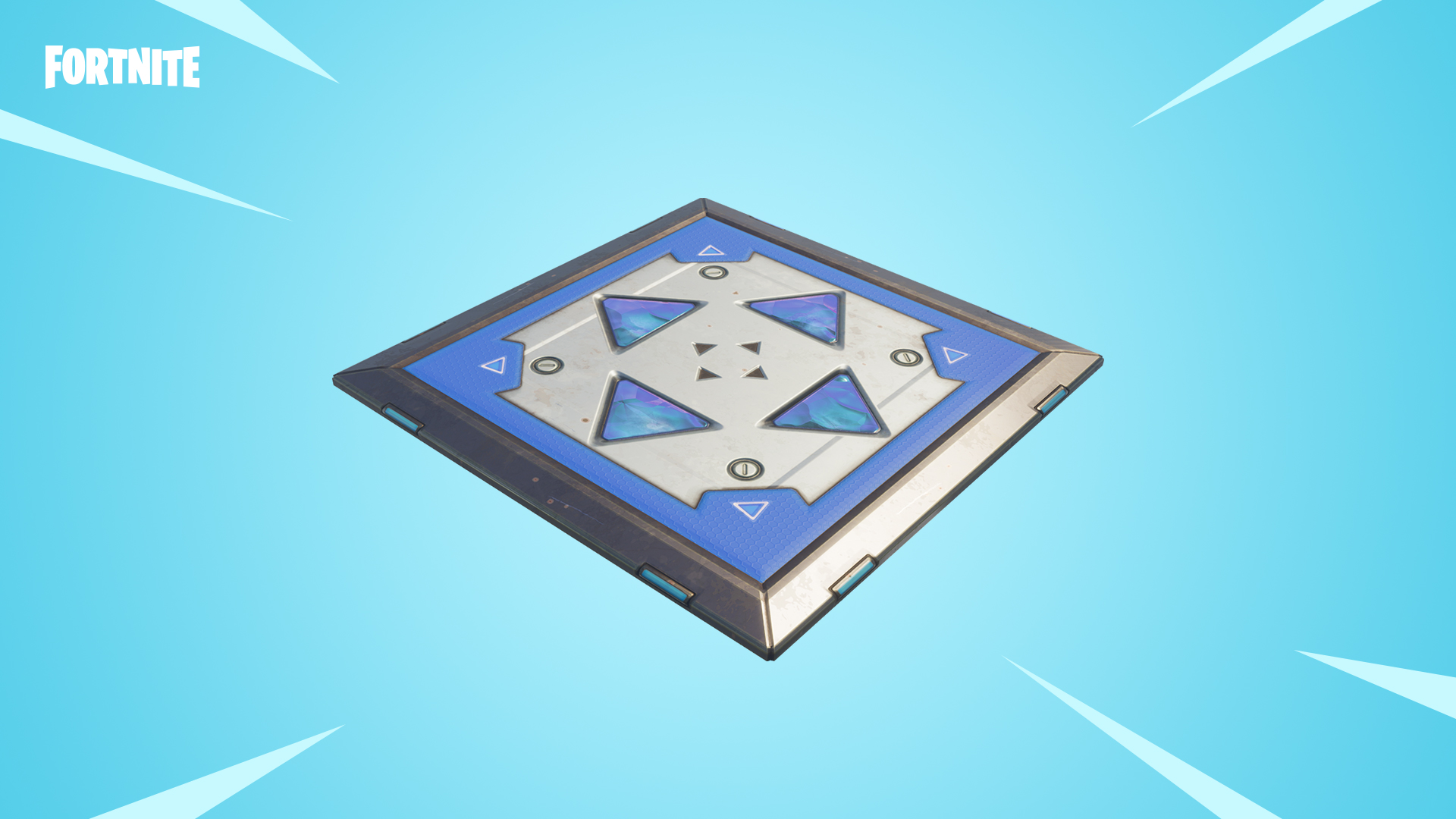 The new Bounce Pad can be placed on ceilings and walls as well as floors, and will proper friend or foe a certain distance to throw them off track. It could be used to help reach a closing storm, or to throw an opponent off a cliff edge—it's up to the community to figure out uses for it.
The trap was first datamined last week. It's a rare item, as opposed to the epic Jump Pad, and will drop in stacks of three from any loot location in the game. If these end up being useful and powerful, you could see them in a ton of your games.
It might not be too long before we get another new trap in the game, too. Another datamine recently found files referring to a Ceiling Drop Trap. In Save the World, the Ceiling Drop Trap drops a stack of tires onto your enemies. Perhaps expanding the array of traps and encouraging base building in Battle Royale is Epic's next big idea to develop the game further.
It's unclear if this additional content update is the only new thing coming to Fortnite this week, or if there will be a further patch on Thursday. Currently there's no new upcoming item being advertised in-game.