There's nothing more frustrating than patching or returning to a game only for an error to prevent you from playing. Returning CS:GO players or frequent players trying to jump back in immediately after a patch can sometimes run into an error that reads: "VAC unable to verify your game session."
If this message pops up for you, don't be alarmed, your account hasn't been banned by the Valve Anti-Cheat (VAC). It just means VAC was unable to properly communicate with your account and verify that the anti-cheat is working. It's unclear why this happens, but it can happen during server outage periods, after or during Steam or CS:GO maintenance, or a handful of other times.
VAC's failure to verify doesn't mean you can start using cheats, though. Matches won't launch without verification. Thankfully, the solution is relatively easy.
How to fix 'VAC unable to verify your game session' error in CS:GO
First, completely exit CS:GO and restart Steam. When Steam restarts, check to make sure there isn't a new update you're missing out on. If not, go to your Steam library, right-click on Counter-Strike: Global Offensive, and select properties at the bottom of the drop-down menu.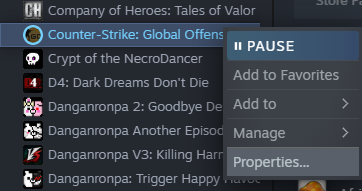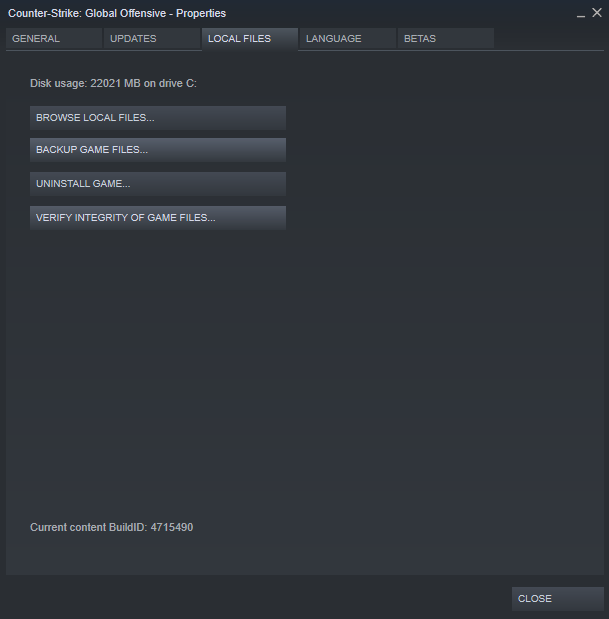 Next, choose Local Files (the third tab to the right) and select Verify Integrity of Game Files. After a minute or two of loading, this should validate your files and kickstart your game. If all goes according to plan, "VAC unable to verify" should now be gone for good.
Before you load up CS:GO again, make sure to restart Steam again to be safe. If the error continues to appear, reinstalling CS:GO is your next best option. It's tedious and it might take longer than you hoped, but a fresh restart of CS:GO will ensure VAC is re-installed as well, which should clear up any more issues.
Other "VAC unable to verify" fixes
If game file integrity verification and a fresh reinstallation of CS:GO both don't work, you may have to contact Valve about your account since something on its end might be affecting your account's ability to get VAC verification.