Sometimes in war, you need to improvise.
In Call of Duty: Black Ops Cold War, improvisation means using an everyday piece of construction equipment like a Nail Gun and turning it into a weapon of close-quarters devastation. Yes, it's as ridiculous and fun as it sounds—and you can unlock the weapon for free via a challenge right now.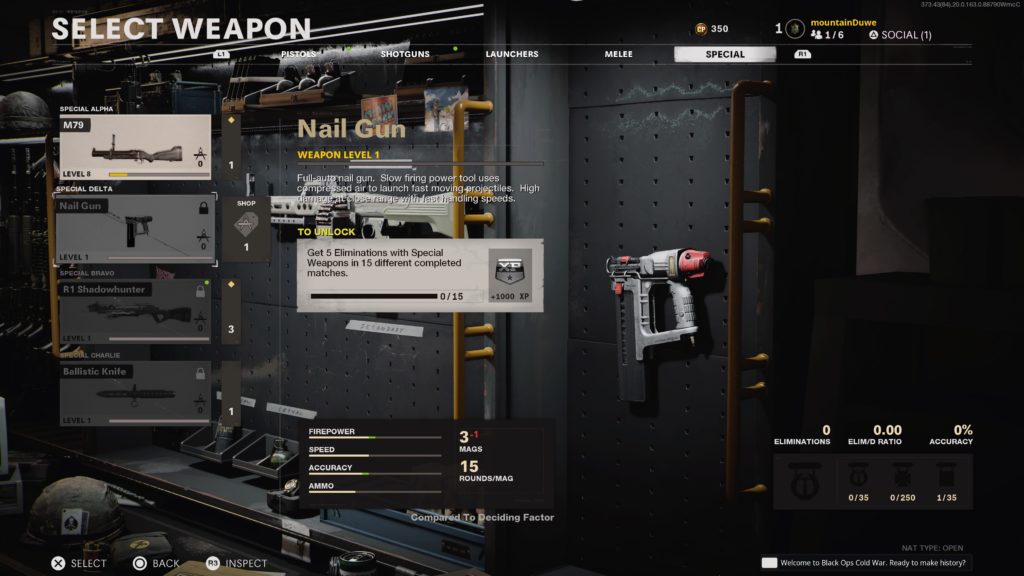 The Nail Gun completely shreds enemies up close, but its range is very weak. It's a fun gun and offers a change of pace from other weapons in the game. Don't try to snipe with it, just trust us, because it's useless at range. But in close-quarters scenarios, you can catch an enemy completely off guard.
To unlock the Nail Gun for usage, you need to get five eliminations with Special weapons in 15 different completed matches. Right now, the Special secondary weapons in the game are the M79, R1 Shadowhunter crossbow, and Ballistic Knife.
You have to finish 15 matches, so the challenge will take some time, but one of the 24/7 playlists is great for this. Grab your favorite Special secondary and start hunting enemies down. Get five kills in a match and then relax until the next one. Once you get the 75 minimum kills, you can unlock the Nail Gun.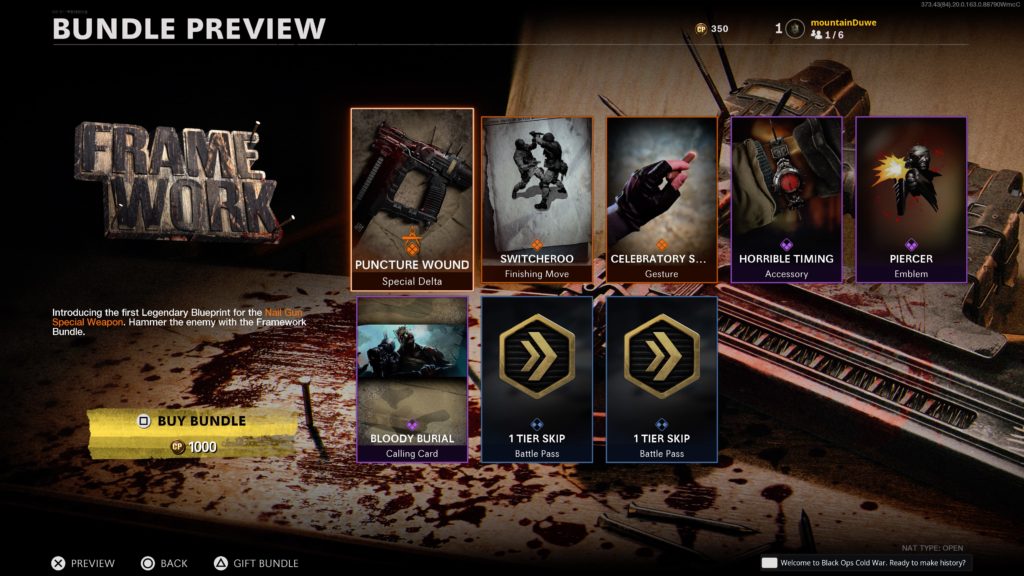 If that sounds too time-consuming for you, then grab your wallet because you can unlock the Nail Gun in the CoD Store, too.
The Frame Work bundle is in the CoD Store for 1,000 CoD Points. Buying it will unlock the Nail Gun for use via its Puncture Wound blueprint. It also comes with a finishing move, gesture, watch, emblem, calling card, and two battle pass tier skips.