The newest seasonal event in Call of Duty: Black Ops 4 is live on PlayStation 4, and it brings with it a new Specialist, weapon camos, Blackout content, and weapons.
Following a major update on Monday evening, which included numerous fixes throughout the game, Treyarch has unleashed new content for PlayStation 4 players via Operation Absolute Zero. There was no update Tuesday, but some content has already made its way into the game.
Here is what has been added to Black Ops 4 on Tuesday.
Black Ops Pass Content
All the content in this section is only available to those who have purchased the Black Ops Pass, which costs $49.99.
The game's first post-launch maps, Madagascar and Elevation, have been added to the game. If you have the Black Ops Pass, you can play them in the new Map Pack Moshpit playlist.
Reaper, a robotic Specialist from Black Ops III, is also available to Black Ops Pass in Blackout.
Zombies players can try out the new experience, Dead of the Night, which features four new characters: The Butler, The Brigadier, The Psychic, and The Gunslinger. The game mode is described as a party at a English mansion that goes wrong, and turns into an "undead bloodbath."
Multiplayer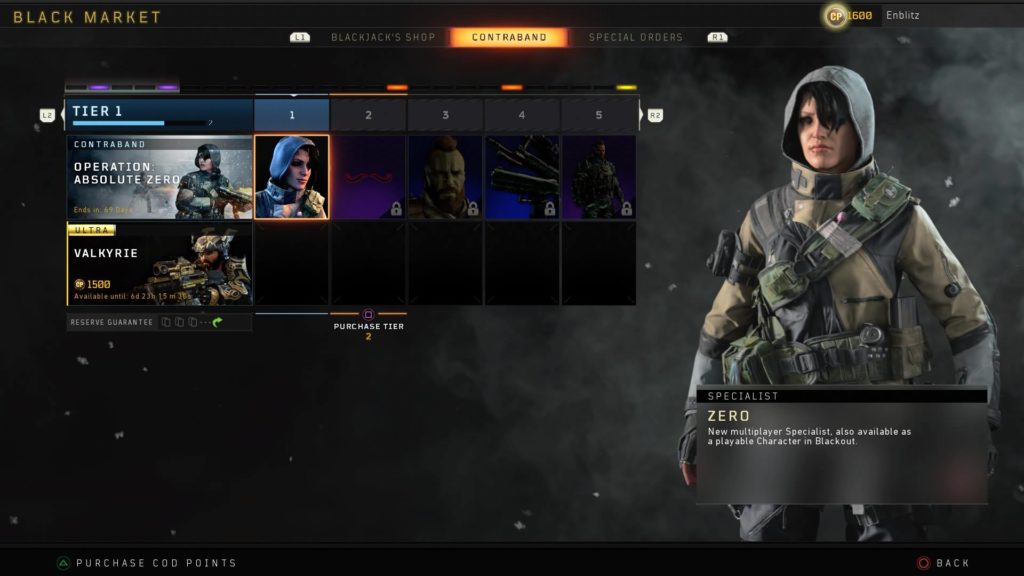 Zero, the first post-launch Specialist of Black Ops 4 is now playable. She can be unlocked in multiplayer and Blackout after completing the first tier in the Contraband system.
The new weapons, the Daemon 3XP, SWAT RFT, and the Secret Santa, have all been added to the game. — The Secret Santa, a melee weapon, can be unlocked upon completing the 25th tier of the Contraband system. The Daemon can be unlocked with the 50th tier completion, while the SWAT is available after completing all 100 tiers. All three can be played with beforehand in Blackjack's Gun Game.
Blackout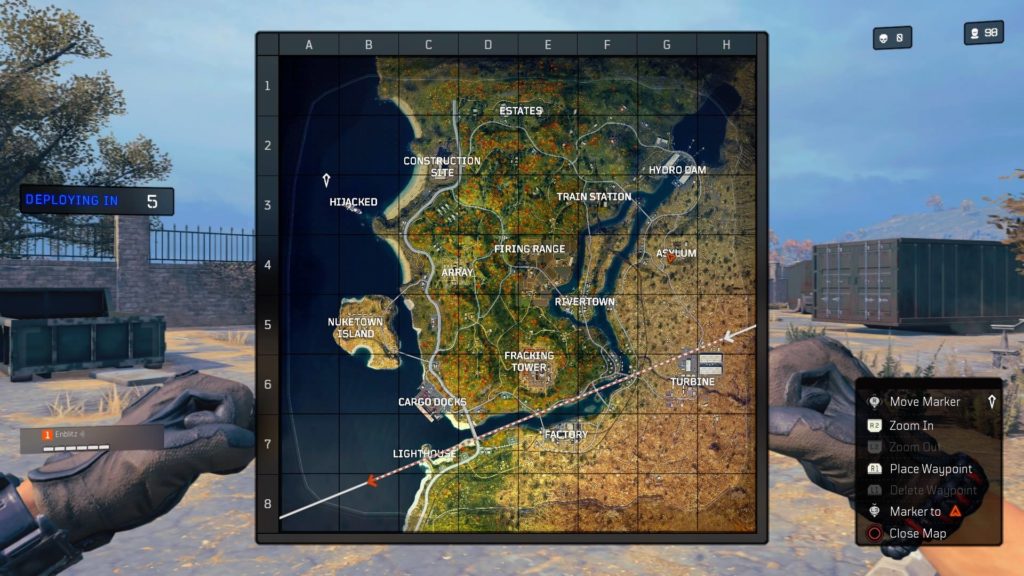 Hijacked, the popular Black Ops II map, has been added to the Blackout map has a point of interest. The yacht is located in the northwest portion of the map near Construction Site.
---
This article will be updated when more new content is discovered in the game.