Another Call of Duty organization is altering its lineup heading into this weekend's LAN invitational.
Casey "Pandur" Romano and Adam "GodRx" Brown will join Jordon General and Brandon "Dashy" Otell on Enigma6, the organization announced earlier today.
Pandur and GodRx will replace Jacob "Decemate" Cato and Embry "Bevils" Bevil, who competed with Enigma6 at the Call of Duty World League Dallas Open last weekend.
Before the WWII season began, E6 rebuilt its roster, replacing everyone except for General. Dashy was the big signing of the offseason, as he made a name for himself near the end of the Infinite Warfare season.
At the CWL Dallas Open, the first event of WWII, E6 placed top 12. With the amount of competition at the tournament, it was a good placing for a team with limited major event experience. But losing games with slaying advantages seemed to be a big issue, and presumably, this roster change was made to solve that problem.
Pandur and GodRx competed under Team SiNister in Dallas, and were signed by Rogue until their abrupt release just prior to the season-opening event. Nonetheless, SiNister pushed through the open bracket as a one-loss team before being eliminated in the first round of the championship losers bracket with a top 24 placing.
Enigma6's new lineup will have limited practice going into the $30,000 Northern Arena Showdown this weekend. But this event should serve as a great way for E6 to compete against some of the best teams in North America before going back online to prepare for the next event of the season, the CWL New Orleans Open on Jan. 12.
Update Dec. 21 6:25pm CT: Pandur and GodRx have decided to leave Enigma6 following their top eight finish at the Northern Arena Showdown on Dec. 17.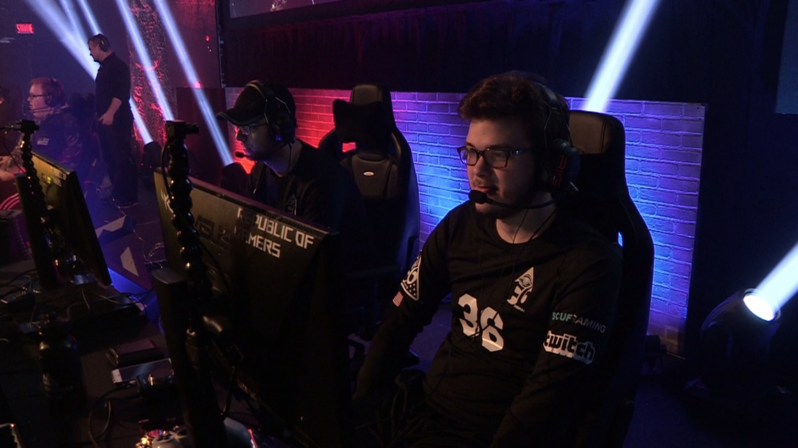 They will be a team-of-two moving forward, while Enigma6 currently consists of General and Dashy.