A long-awaited game mode is on its way to Call of Duty: WWII, according to Sledgehammer Games' latest community update.
Domination XL will soon be added to the game as a featured playlist in WWII's public multiplayer.
The biggest change between regular Domination and Domination XL is the amount of points earned per kill. In WWII's traditional Domination game mode, players earn 50 points each time they slay an opponent. But in Domination XL, this number is doubled to 100—which obviously drastically increases the amount of experience you can earn in a game.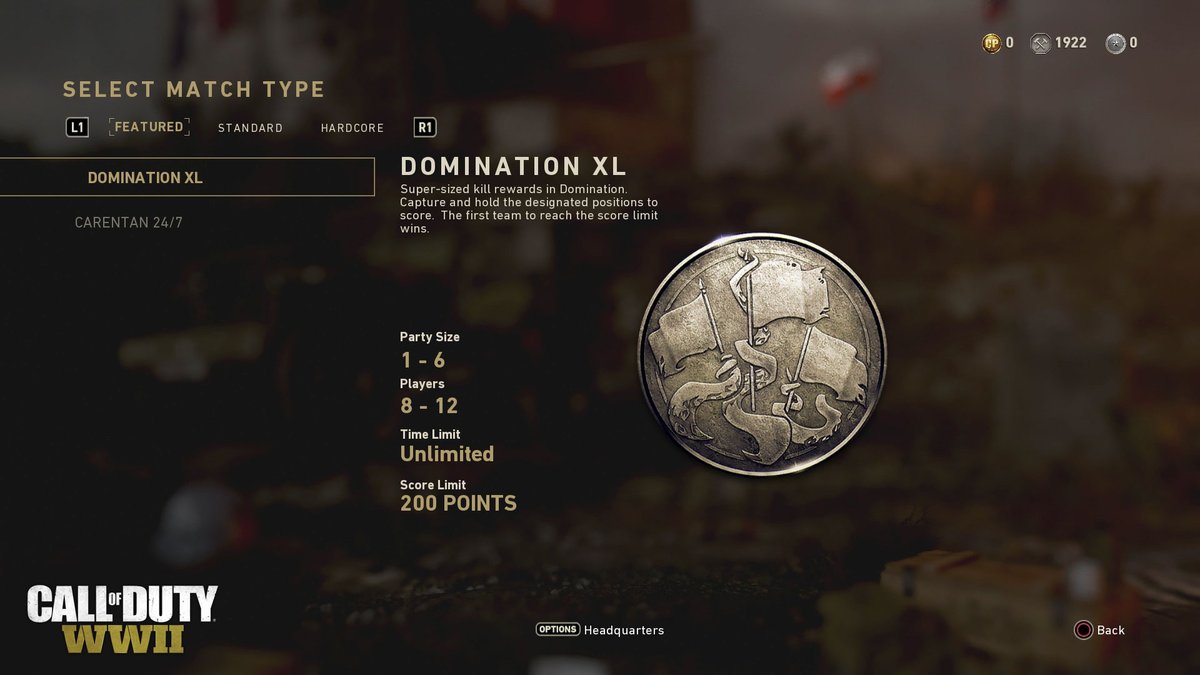 Many Call of Duty fans have been asking for this change to Domination since WWII was released, and now it seems like Sledgehammer is ready to give the players what they want.
"[We're] almost done running internal tests and are excited to announce we will soon be ready to roll this out," Sledgehammer said. "We plan to run this as its own playlist and keep Dom 50 in the rotation, so you'll have the option to try out both if you'd like. In fact, we highly encourage it."
Sledgehammer's community update also provided some information about scorestreak tuning, supply drops, and new Nazi Zombies updates. But the Domination XL announcement is probably what most WWII fans will be excited about.
No exact date for the launch of the Domination XL playlist was revealed—but fans will undoubtedly continue to wait patiently for its release.