Call of Duty: Black Ops 4 will be released in roughly four months—and fans have started to learn more about what they can expect from the game at launch.
Activision revealed three special editions earlier today, and fans also learned about the new approach to post-launch content in Black Ops 4.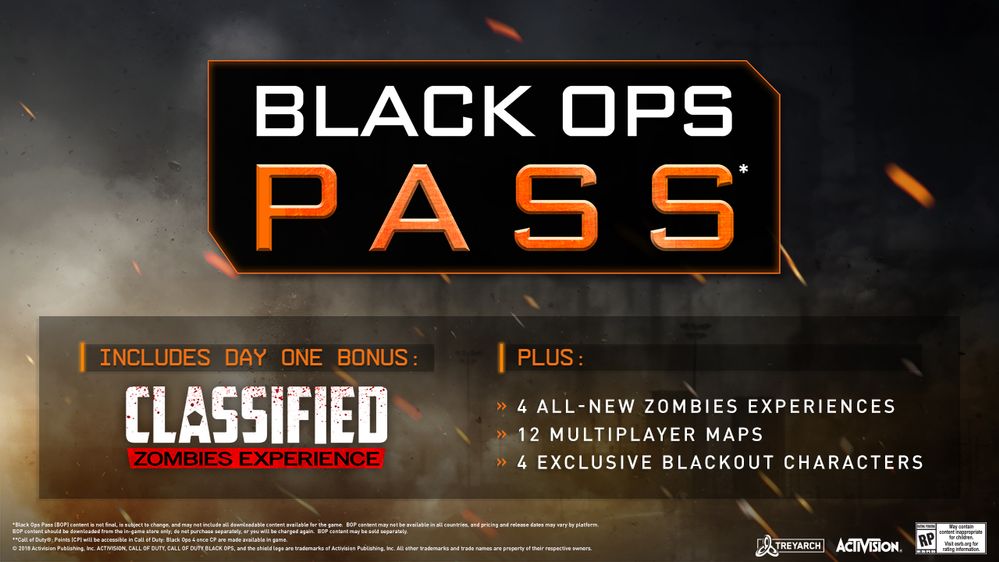 The Digital Deluxe Edition, Digital Deluxe Enhanced Edition, and Pro Edition were all announced with no set price tag—but each package includes a ton of content in addition to the Black Ops 4 game.
Each of these special editions will include the new Black Ops Pass, which is the way in which Treyarch and Activision will handle DLC in the upcoming title. "Instead of having four separate content drops, Black Ops 4 fans will experience a more frequent cadence to keep things fresh and deliver new maps and content more regularly throughout the year," Activision said.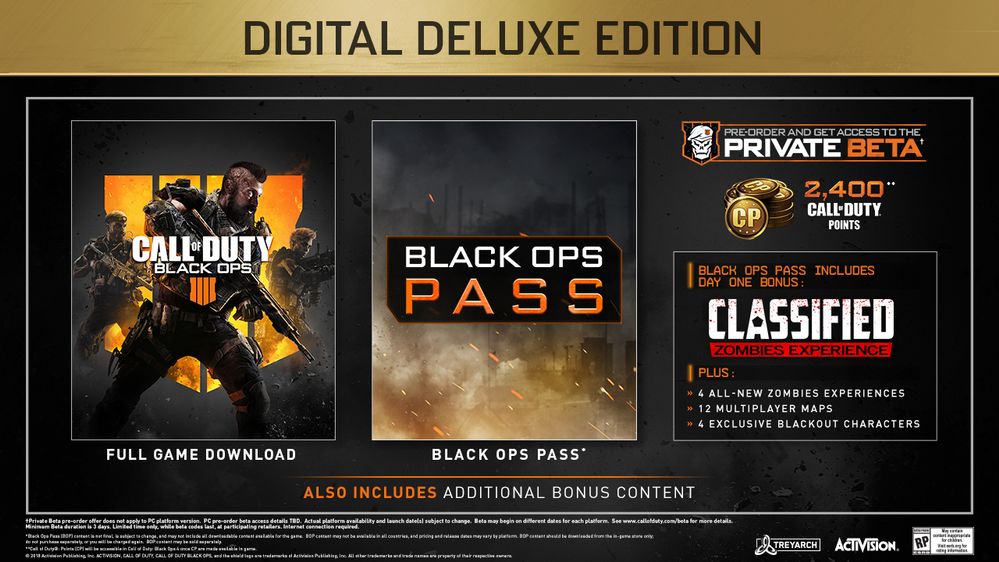 The Black Ops Pass is set to feature a ton of in-game content, including a bonus Zombies map called Classified, which will be available at launch—this means that pass owners will have four Zombies maps available in Black Ops 4 when it's released. This pass will also bring four new Zombies experiences, 12 multiplayer maps, and four exclusive Blackout characters throughout the Black Ops 4 season. It's safe to say that there will be a lot of post-launch content in Black Ops 4.
In terms of the special editions of Black Ops 4, the Digital Deluxe Edition appears to contain the least amount of content out of the three versions unveiled today. This edition includes the game, the Black Ops Pass, digital bonus items, and 2,400 Call of Duty Points for in-game purchases.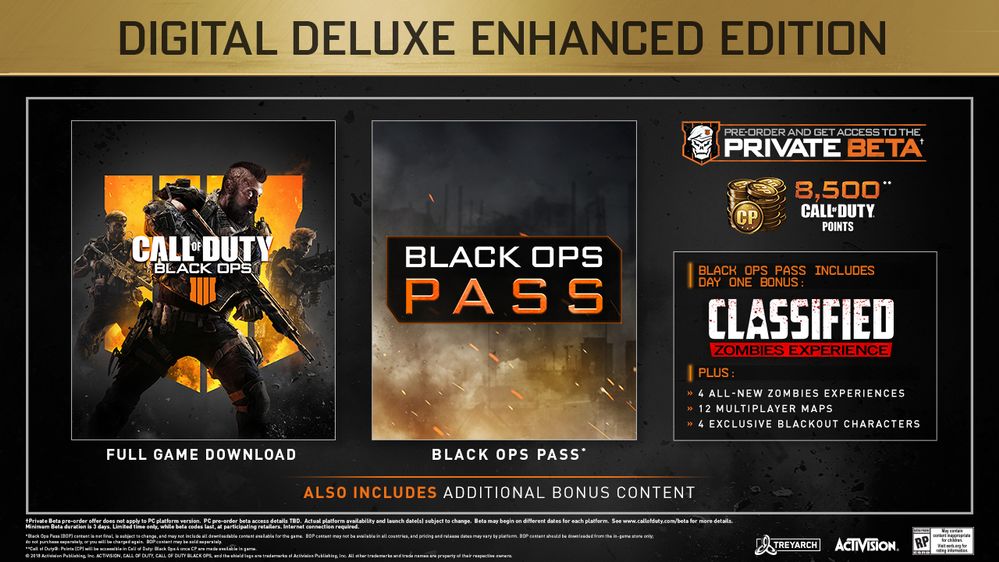 The Digital Deluxe Enhanced Edition will include everything in the previously-mentioned version, but it'll have 8,500 CoD Points instead of 2,400.
The Pro Edition of Black Ops 4, which will only be available at select retailers, includes even more goodies for Call of Duty fans. In addition to the actual game and Black Ops Pass, the Pro Edition will include a steelbook case, a Pop Socket, 10 specialist patches, three Zombies-inspired collectible art cards, and 1,100 CoD Points.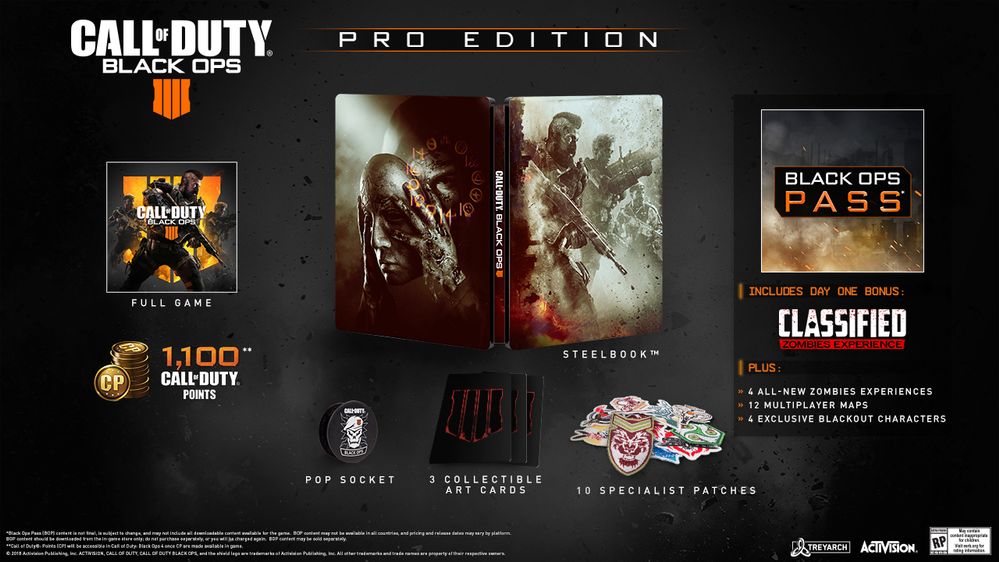 The Digital Deluxe Edition will be on sale for $99.99, while the Digital Deluxe Enhanced Edition will cost $129.99, according to Charlie Intel. The Pro Edition is a "GameStop exclusive in the U.S." that costs $119.99, according to Charlie Intel. A separate price for the Black Ops Pass hasn't been announced yet, but anyone who preorders the game will gain access to the Black Ops 4 private beta.
Call of Duty fans have a lot to look forward to this fall when Black Ops 4 is released on Oct. 12.