Like every other character in Apex Legends, Bangalore has received her fair share of skins during events, battle passes, and more. While many of them reflect her military-themed background, she's also had plenty of fun and unique skins that take her visual design in new directions. As one of the longest-running legends in the game, she's had more time than most to accrue skins.
While many of Bangalore's skins are fairly easy to find, others are lost to time or simply difficult to attain. As time goes on, many of these skins will only become more rare, reflecting the prestige of the player they belong to and the longevity of her character. If you run up against a Bangalore sporting one of these skins, you'll know you've found a dedicated player.
Here are the rarest Bangalore skins in Apex Legends.
Rarest Bangalore skins in Apex Legends
La Catrina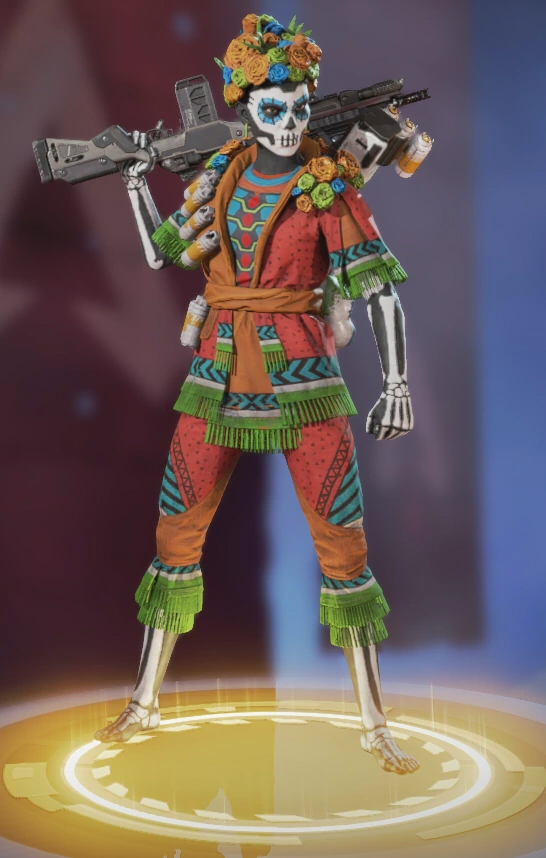 It makes sense that some of each legend's rarest skins are in the legendary category. These skins completely change a character's look and are frequently expensive, hard to attain, or both. This Dia de los Muertos-themed skin, which was originally available during season three's Fight or Fright event, gives Bangalore skeleton body paint and a festive crown of flowers. The fun colors and unique redesign of her smoke canisters is the icing on the cake.
Sky Marshal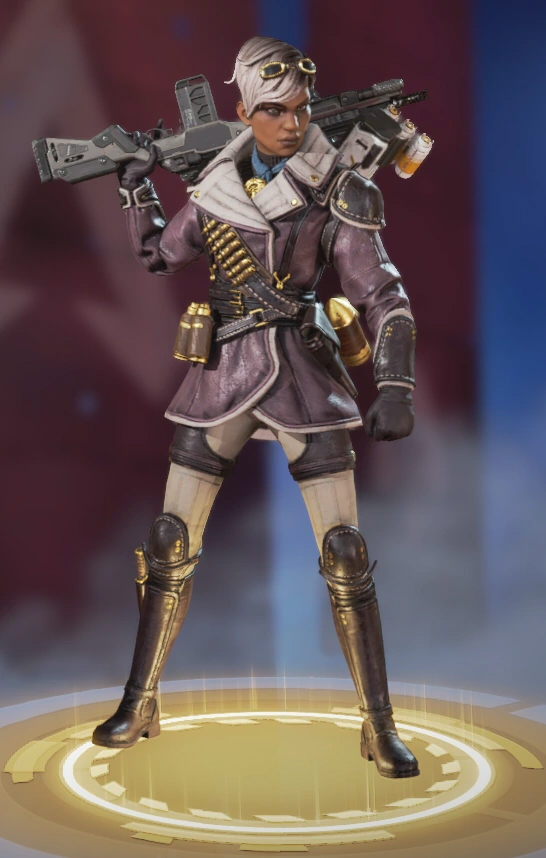 This legendary skin is one of Bangalore's most striking. It completely changes her hair style, giving her a white-fringed side-swoop of bangs. It also gives her a trendy aviator's jacket and a pair of golden sunglasses, which match excellently with the gold edges of the bullets on her belt. This suave skin was available to players who reached level 50 of season five's battle pass. Battle pass skins usually don't become available again after their initial season, so this skin is very difficult to find.
Nerves of Steel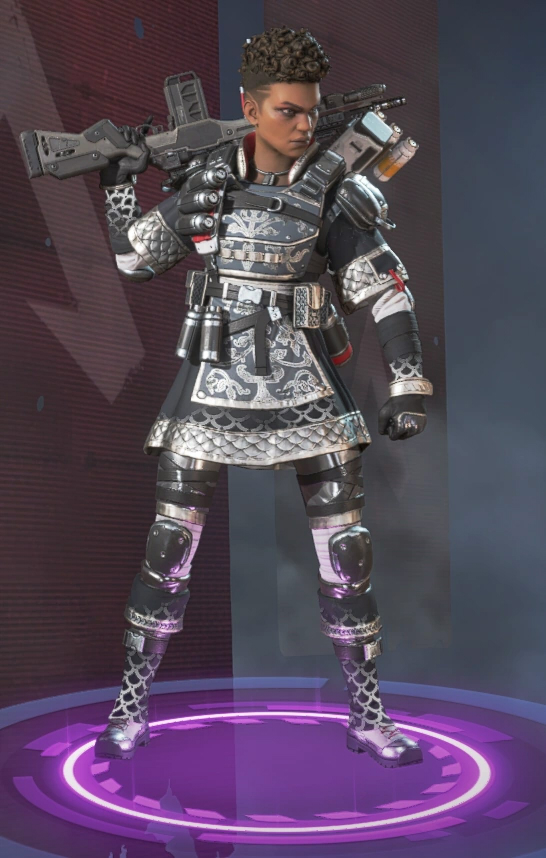 Like early battle pass skins, early event skins can also be difficult to find. Non-legendary skins are unlikely to be re-released in the in-game store, so obtaining epic skins like Nerves of Steel after the fact is nearly impossible. This skin was available during season two's Iron Crown event and features a dramatic chainmail-inspired steel tunic, boots, and sleeves.
Dino Dynamo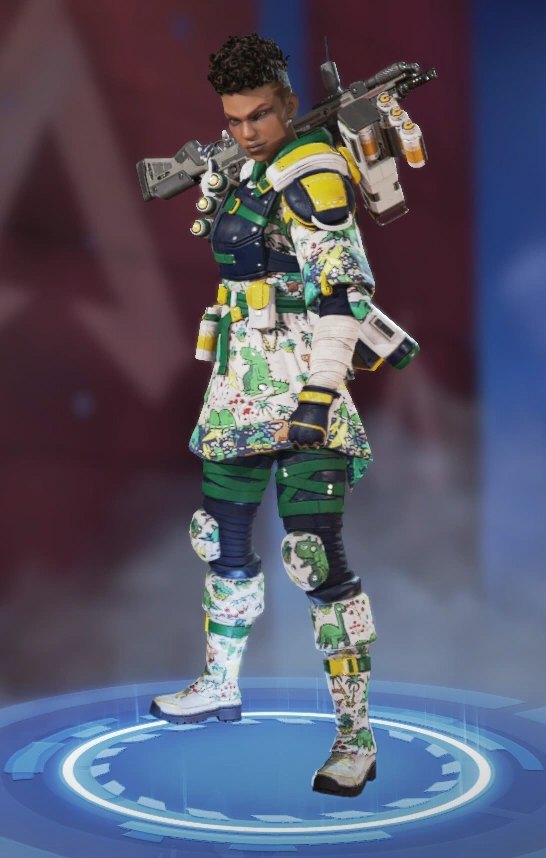 Not all of the rarest skins are legendary or even epic. Some of them, like Dino Dynamo, are simply rare-tier—though that doesn't diminish their rarity. This cartoon dinosaur-filled skin was given to Prime Gaming subscribers in July 2019. Like battle pass skins, Prime Gaming skins aren't usually given a re-release after their initial availability period, so it's very unlikely that you'll see this one in the wild.
Hidden Tracks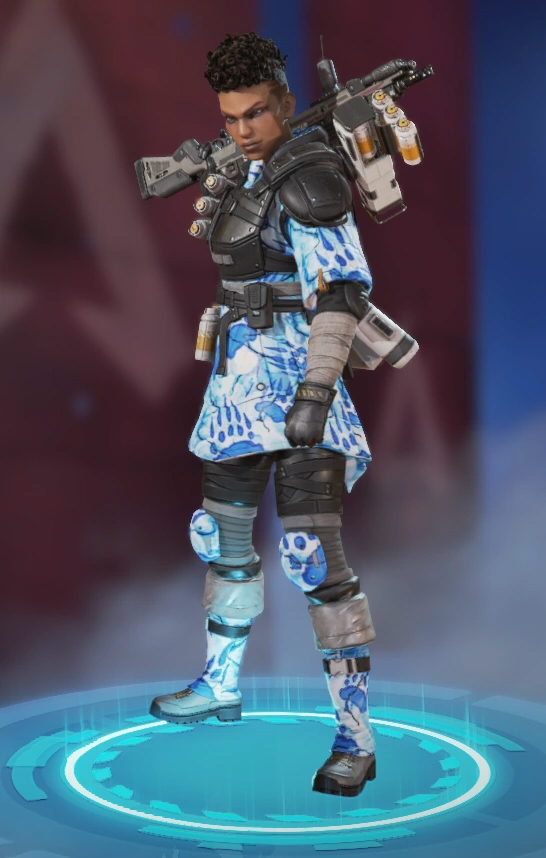 Hidden Tracks is another hard-to-find rare skin. The skin features a white-and-blue background pattern covered in navy blue animal tracks, which makes for a very imposing sight. Hidden Tracks was given to players who were PlayStation Plus subscribers all the way back in season three. Because PS Plus subscribers compose a relatively limited section of the game's overall player base, this is one of the absolute trickiest to find skins in the game.