Not everyone can watch Twitch streams live. For those people, VODs are an easy way to support a stream and consume content.
Even as a streamer without Affiliate or Partner status on Twitch, you have the ability to store VODs on Twitch. This can play a crucial role in developing your channel in a way that can build you up to Affiliate status.
VODs for non-Partnered streamers can be saved on Twitch for up to 14 days. If you're a Twitch Partner, Turbo, or Prime user, your VODs will stay saved for 60 days.
To make sure that you have VODs enabled on your channel, you can go to your Creator Dashboard by clicking your profile picture in the top right corner of the Twitch homepage. A drop-down menu will present a number of options, including "Creator Dashboard."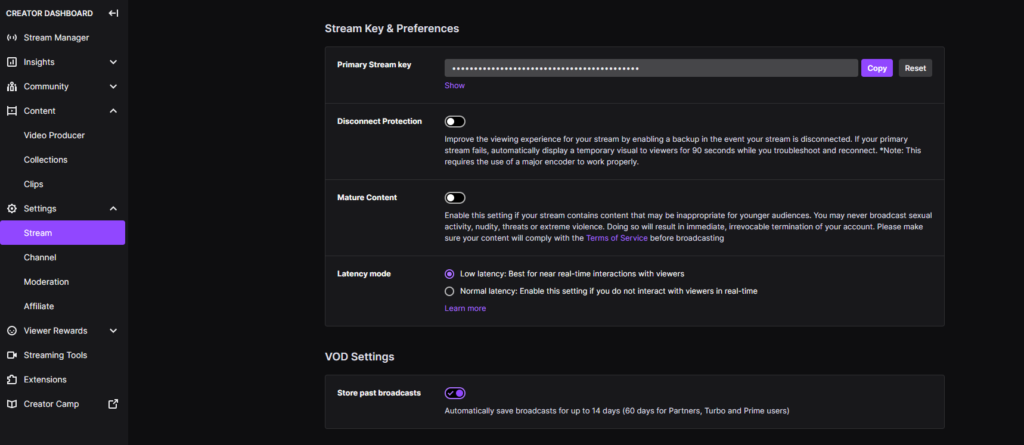 On the left side, there will be a handful of other drop-down menu options, including "Settings."
Click "Settings" and then click the first option underneath it, "Stream."
This will take you to a new page that will allow you to establish preferences for Latency, VODs, and Clips.
Under the "VOD Settings" section, make sure you have the toggle option turned on. If it's turned on, the toggle will be purple and have a checkmark inside it. If the option is turned off, it will appear as white and have no checkmark.