Nightbot is one of the most popular tools for streaming.
The cloud-hosted bot can help you moderate your stream, search chat logs, and be used to create chat commands. To get Nightbot in your channel, you'll first need to visit nightbot.tv and create an account by clicking the "Sign Up!" button on the homepage.
From there, the website will ask what platform you would like to log in through. Select Twitch and click the Authorize button.
Just like that, you're signed up and ready to go.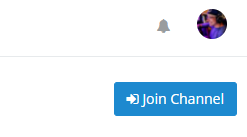 To get Nightbot to join your channel as a moderator, go to your dashboard on the nightbot.tv website. In the top right corner of the screen, there will be a "Join Channel" button. Click that, and Nightbot will slide into your chat.