After months of it simply being described as "the desert map," PlayerUnknown's Battlegrounds' newest map now has a name—Miramar.
After numerous work-in-progress leaks of the minimap, Miramar's map is now final, and PUBG Corp. has revealed it, along with descriptions of a number of points of interest in the region, which works out to be the same eight-by-eight kilometer size as Erangel.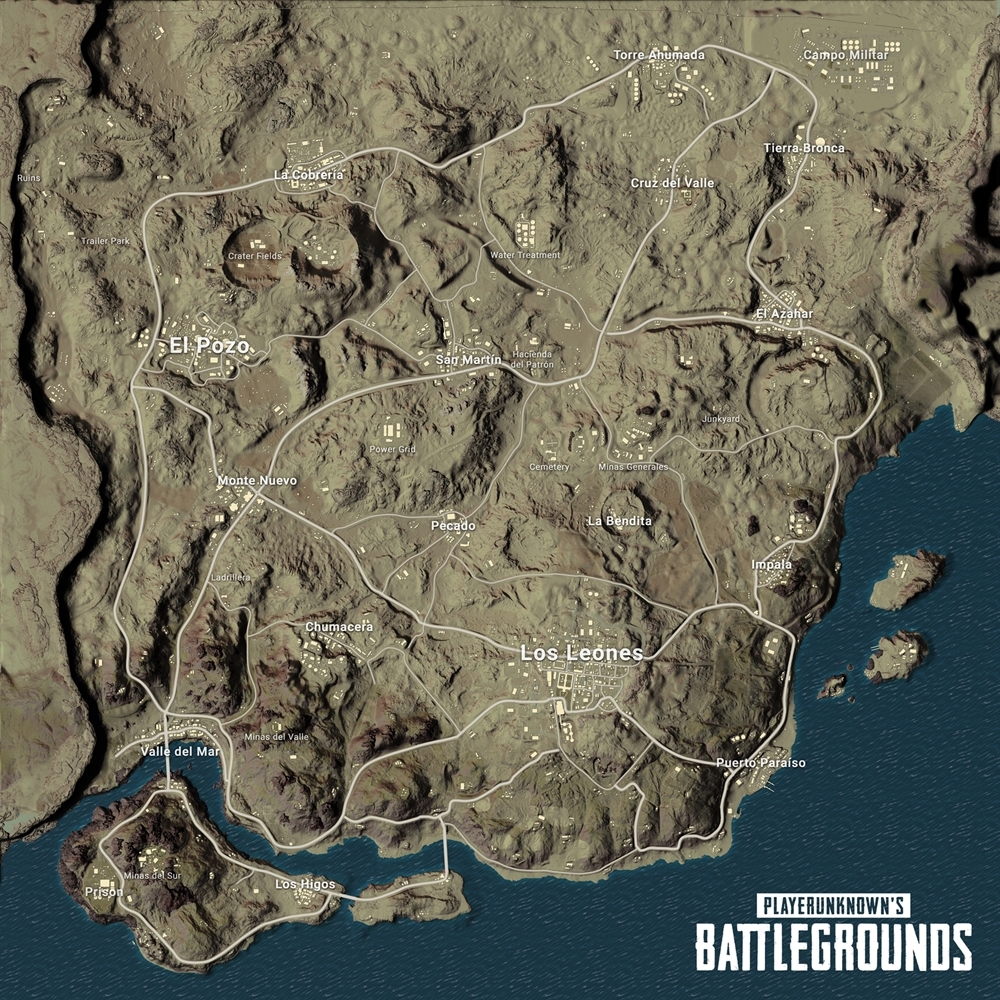 Los Leones is described as the largest city in the region and "a skyline filled with new construction, and a glorious, golden-hued City Center." It also has numerous construction sites and "cavernous" abandoned buildings.
El Pozo is another large city, and it features a Luchador Arena, a death bowl for motorcyclists, and ruins of textile factories.
The two large cities differ vastly from a place like Valle del Mar, which is a "color oceanside town" with a beautiful church, or Chumacera, which is "the husk of Miramar's once thriving textile industry."
From the images released today, and going off of the descriptions, it seems like Miramar will have quite a bit of variety in terrain and locations for players to get familiar with once the map releases.
The first footage of Miramar will premiere Thursday night at The Game Awards, and the map could be playable on the test servers as early as next week.