Five Overwatch League team logos have reportedly been leaked via the Overwatch League app API.

A user on the /r/OverwatchLeague subreddit posted yesterday that they found the logos by guessing the teams' IDs on the application, some of which have already been revealed. The links to the team branding have since been removed from the Overwatch League app, but the Reddit user /u/BetterFixThat posted the names.

Related: All the Overwatch League roster moves made so far

Below are all of the supposed team names, respective cities, and logos.
Chengdu Hunters
Hangzhou Spark
Paris Eternal
Washington Justice
Guangzhou Charge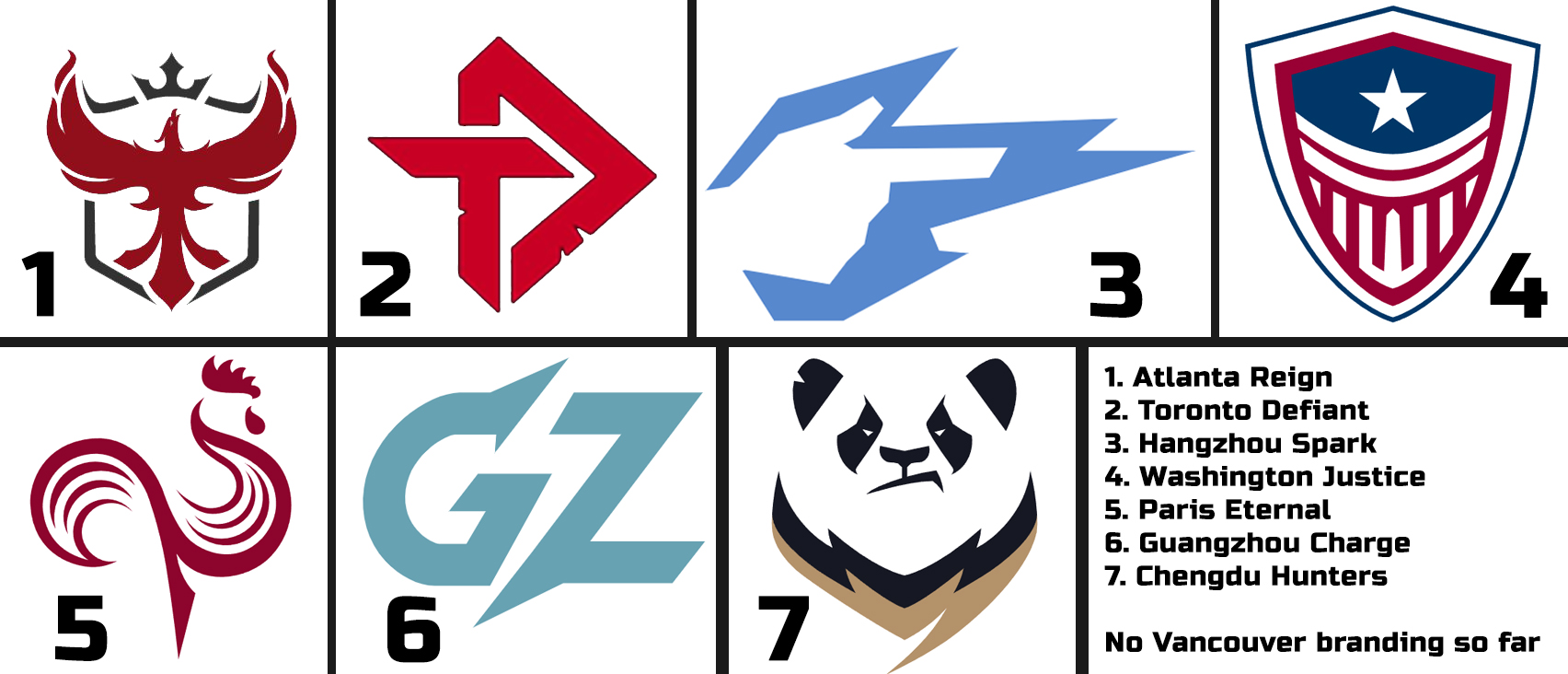 Branding for the Vancouver-based team wasn't found in the leak out of all of the seven teams in the Reddit post, so for now the Canadian team's logo is unknown. The branding and logos for the Atlanta Reign and Toronto Defiant, two of the teams included in the leak, have already been revealed by the organizations.
The rest is all speculation, since nothing is confirmed, so Overwatch League fans shouldn't jump the gun until everything is officially revealed by the league or the teams.